Greetings and salutations.
If this is your first time hearing about Heathers then f*** me gently with a chainsaw because you're missing out on everything you could be loving. The first thing you need to know about Heathers has to be that it first aired as a movie that's now considered a cult classic. In this article, however, we will also be introducing and discussing its musical counterpart and reboot.
To start off, the movie is basically a satirical representation of other chick flicks of its era and society as a whole, if you want to go into detail. Ultimately, it's an American black comedy film with a dash of teen angst. To quote the movie directly, "Society nods its head at any horror the American teenager can think to bring upon itself". It was written by Daniel Waters, directed by Michael Lehmann and it stars Winona Ryder, Christian Slater, and Shannen Doherty. Some pretty big names. Here's a brief summary of the general plot.
Veronica Sawyer is part of the most popular clique at school despite disliking her friends' (a.k.a. the Heathers) cruel behaviour. She meets the new guy at school, Jason Dean a.k.a. J.D., and quickly falls for his seemingly rebellious character. The two accidentally poison Heather Chandler, the Alpha B*tch, and shoot the jocks of the school fairly soon after. Veronica then realises that J.D. is intentionally killing off students he doesn't like. She then tries to stop him all the while butting heads with the new leader of the clique, Heather Duke.
Why you should watch it
It showcases the struggles of a growing, angsty teenager albeit overdramaticising it.
It doesn't hold itself back with the dark humor and has genuinely realistic social issues that it both plays around with and addresses.
It's a breath of fresh air because it's so different from what people are conventionally used to watching.
Mean Girls is known to be Heather's spiritual successor, so if you liked Mean Girls, not much more needs to be said.
It's edgy and edgy is a thing in 2018, right?
---
Ah the Musical, my first encounter with Heathers. It is a rock musical with music, lyrics, and a book by Laurence O'Keefe and Kevin Murphy based on the film. Just like the classic, it doesn't hold itself back. After all, the extreme always seems to make an impression. The music doesn't exactly seem fitting for the timeline of the plot but it does not at all affect the viewing experience. People have mentioned it and maybe I'm biased, but it's not something us 'filthy casuals' will even pick up on.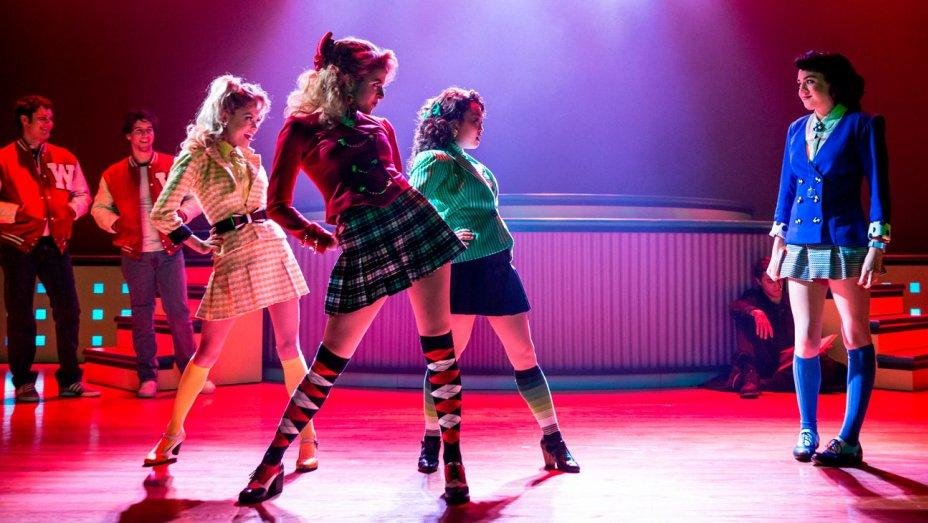 A summary of the musical would sound pretty similar to the one above but here are the main differences. Veronica Sawyer is best friends with Martha Dunnstock and is taken in by Heather Chandler due to Veronica's excellent writing forgery skills and potential to be "beautiful". Veronica is constantly looking out for Martha as a best friend. Certain iconic quotes are also given to other characters.
Why you should watch it
It excellently translates the movie into a very enjoyable musical that not only has developed its own charm but also portrays what the film did in its own unique comedic style.
Despite the differences in the characters, the musical makes theirs charming and attractive to it's more modern audience.
It stays true to its roots with the dance choreography in the movie being timeline appropriate.
Winona Ryder a.k.a. The OG Veronica Sawyer approved.
Barrett Willbert Weed plays Veronica. Instant love.
---
The Heathers Reboot is an upcoming American black comedy anthology television series created by Jason Micallef and written by Daniel Waters. The notoriously infamous reboot has sparked lots of controversy and although I am not too big a fan of what I've seen in the pilot episode, I cannot say that I found it to be a waste of time.
The concept of the OG film is skewed to fit modern society and it undeniably holds a certain truth that clearly, many find hard to grasp, accept or not notice at all despite being very real. Then again, some people need different kinds of convincing than others.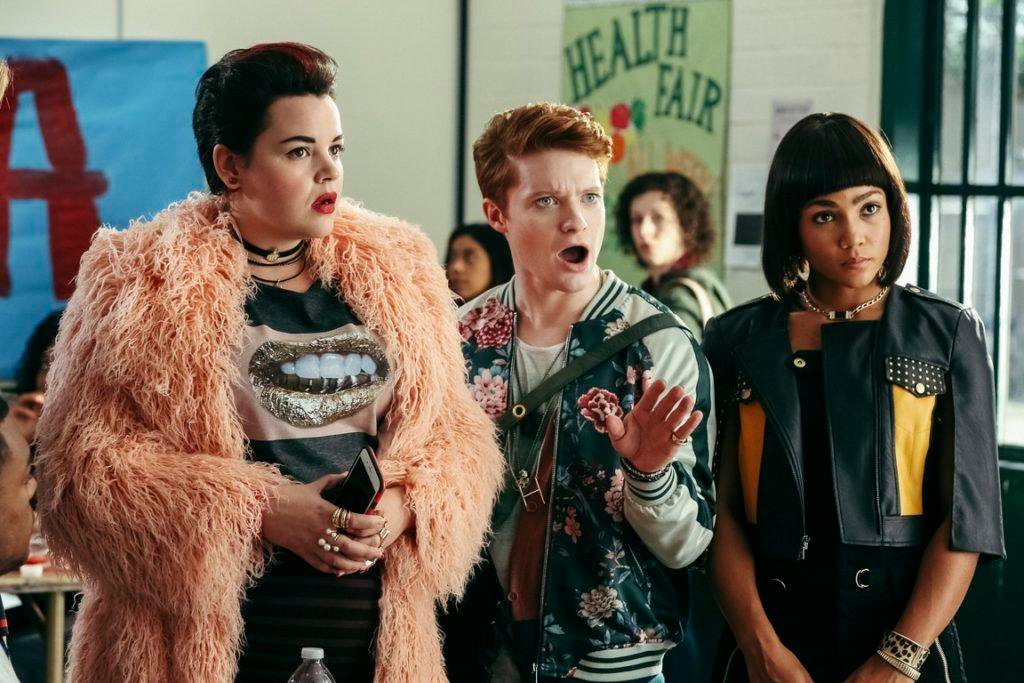 The original film and this TV series is not too different. The differences only seem drastic because what used to be the iconic, white girl, Heathers are now replaced with Heathers that would be considered minorities or those who used to be considered social outcasts. The whole concept is altered to fit the settings of our current state as a society that is focused around politically correct social media.
The reboot itself was executed poorly because it over-emphasises on politics. I'm not expecting anyone to agree with me on this, but you cannot say that it does not at least try to stay true to the intentions of the original. It is definitely satirical towards where our current society is headed and it is also attempting to recreate the same dark humour the original had with the new direction it is taking.
Why you should watch it
To see for yourself if the various criticisms for this series are warranted.
If you want to have a glimpse of what all the salt is about.
There's only one episode as the series has been pulled from Paramount due to various reasons.
You can decide for yourself if it's a series you want to start following or not before it gets sold and premiered on another platform.
Shannon Doherty a.k.a. The OG Heather Duke makes a cameo on the pilot episode as J.D.'s mother. It was enough convincing for me!
---
As a person who has come to appreciate Heathers as a whole, I hope you as a reader have taken something valuable from my heavily-opinionated article. If you've decided to watch Heathers or already follow it, do let us know what you think about the film or any of its counterparts in the comments! To conclude, I've decided to very seriously quote:
"I don't patronise bunny rabbits!"

-Veronica's Dad, Heathers (1988)