Our Head Cosplay Priestess, Zevylily, took the time to share some of her thoughts on her cosplay journey in our special interview feature. Check out what she has to say about the craft of cosplay, the local community, and how she first got involved in the cosplay scene!
---
Disclaimer: Answers may be edited for clarity of reading and comprehension.
Tell us exactly what got you into the ACG sphere.
I remember receiving an anime DVD set from my sister on my 11th birthday. That was my first encounter with anime. We watched Chobits together as a family, which was really wrong because… let's just say it was not child-friendly! (laughs)
Thereafter, I started watching more anime on my own, like Shugo Chara, Pitchi Pitchi Pitch, and Sugar Sugar Rune. I was hooked! I remember a friend messaging me on Facebook, telling me about an anime event. She told me she saw someone cosplaying Amu from Shugo Chara. I was so excited, I begged my parents to go with me. That event was Comic Fiesta, and the rest is history.
So how do you connect the moment you got into ACG to the fact that you are cosplaying now?
Being a cosplayer myself now, I often reminisce on the time when I first saw someone cosplaying. I was shocked because I've never seen anything like it before, but I was also intrigued and happy because I was able to see my favourite character come to life. Fast forward to the present, cosplaying is quite the norm now compared to previous years. Our community has also grown tremendously.
As cliched as it sounds, I find happiness in bringing the characters I love to life, because I can put my own personal touch as to how they would look like in real life. I also enjoy the social aspect of cosplaying. That is, meeting new friends who share the same interest in this platform that values creativity without judgement (well, most of the time).
Would you say that the cosplay community is synonymous with drama?
If I have to be honest, for now, it is. It all stems from the feeling that we need to be better than each other. We're also always quick to make judgements. At the end of the day, everyone has their story, and no one is perfect. However, I believe there are good people out there, and that we're able to make a change if we try to appreciate our differences and see good in everyone. Good communication is also very important. Sometimes, typing between a computer screen will not be sufficient to solve your problems. Talk it out in person if you have to, in a civilised manner. Treat other people the way you want to be treated.
Is sexiness required in cosplaying, both metaphorically and physically? How do you adapt to a sexier character if you aren't fond of showing skin?
Let's be honest, sex sells. But Is it a requirement? Definitely not. It all depends on your preference. If you want to be sexy, be sexy. There's nothing wrong with it. However, never force yourself to be sexy by showing more skin that what you're comfortable with.
At the end of the day, cosplay should be an enjoyable experience for you, so do what you love with a peace of mind. There are many ways as to how you can adapt a sexy character. For instance, if you're not comfortable with showing cleavage, wear a nude-coloured tube top. If you're not comfortable with showing legs you can also wear a pair of nude-coloured pants. Just look at the Hijab cosplayers for inspiration!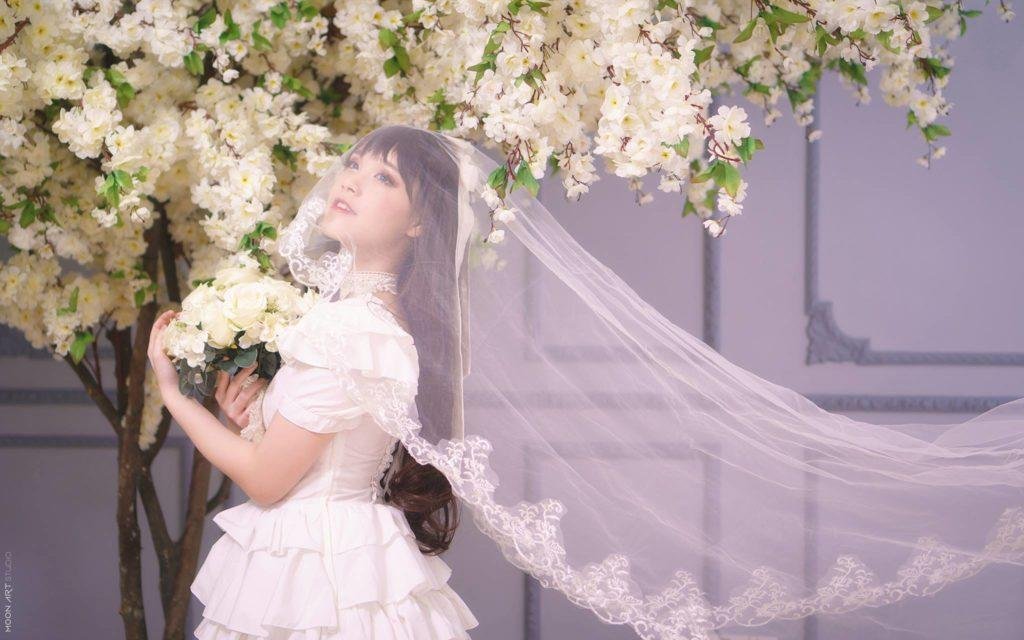 A lot of cosplayers have a backstory of dealing with depression or negativity, and they plunge into a community that is more than ready to talk about skin colour, body sizes and accuracy in portrayal of a character. How does that link up for you?
I'd say everyone has a story. I think it's important for everyone to not judge anyone before getting to know them. As for me, I always try to be open. You may have heard a bad rumour about a person, but you shouldn't be too quick to judge because that is not your own personal experience with them. You may never know what they've been through unless you are friends with them yourself.
For example, a person may have reacted very negatively to something you said, I think it's important to have a personal talk with them to understand why they could've reacted that way. We humans make mistakes all the time, and we're not perfect. So, it's important to remember that. Moreover, always acknowledge the effort put into one's portrayal of a character. To you, it may not be accurate, but they could've tried their best. Words are powerful.
What kind of change has cosplay brought to you or someone you know?
I'm horrible at being mushy… but I've always had social anxiety. Cosplaying has enabled me to meet some awesome people in my life that I'm very grateful for. When you put on your costume and go to events, you embody a character you've chosen to cosplay. You're just there to cosplay, to have fun with like-minded people. No judgement or anything. Just for the pure love of art. That makes me feel at ease and also, very happy.
Finance is a touchy subject when it comes to cosplay. How do you regulate your expenditure and how do you determine which cosplay gets a better budget and which one doesn't?
For this, I'd say when you like a character, make sure you're not liking it just because of the hype. It's very easy to get so engrossed in an anime and feel as though you want to cosplay a character inside it. However, if you do get bored of the character after let's say a month or so, that means you're not really into them in the first place.
I guess this is one way I regulate my expenditures. Other than that, I'd just work if I need the money. Mainstream characters' costumes that can be easy sourced on Taobao get a lower budget for me. If it's a costume that's rare, or has many details, I'd put more budget into that one.
How important is quality and accuracy in cosplay to you?
Accuracy in terms of character portrayal is important to me. I want people to feel as though they're seeing the character themselves come to life when they see my cosplay. Thus, I value accuracy in facial expressions. As for quality and accuracy of costumes, I'm okay with decent quality clothing. However, I do think that accuracy in the costume is important if the character's costume is something simple. For instance, Luka from Just Be Friends MV. Tiny details are what separates you from looking just like a person wearing a pink wig and a white dress.
Let's talk about creativity vs accuracy. Would a character be considered inaccurate if you apply a twist of creativity to it? How much of creativity is allowed to be put in into a cosplay before it becomes totally inaccurate?
I think this depends on personal preference. I like seeing individuals put a twist to their cosplay. For example, cosplayers making the character look more "real" by wearing a lace wig/two-tone wig or even finding materials to make the costume more "3-dimensional". I'd say something like Ying Tze's costumes are good? She puts her own twist to her costumes and I like that very much. I guess to me, creativity in costumes is fine as long as the main elements of the character are there. You can't just wear a Naruto wig and draw cat whiskers on your face and call yourself Naruto.
Any inspirations in the cosplay world that you look up to?
Misa Chiang! I like how playful she is, and also the fact that she doesn't try to be someone else.
Is there a cosplayer you would date right now?
Most of the hot guys are girls so………(laughs)… No one :')
Personally, how would you promote cosplaying as a member of TMR?
There's no need for fancy costumes or awesome photoshoots to promote cosplaying as a member of TMR. I think just by being ourselves, and to remember our values, that is, to have courage, passion, and to always spread positivity, I'd be able to empower and support cosplayers out there.
Look out for more features of our TMR cosplayers coming soon!