Disclaimer: The following excerpt has been edited for reading clarity.
We first met Christa Sydney as a volunteer for one of our events. She was a shy, artistic-looking girl who hid behind her demure outlook an extreme talent for art. We approached her to be our featured artist for May, and luckily, she accepted! She's wrote a little excerpt about her art style and background for our readers. We hope you enjoy!
"My art style is something that people would describe as being very Western-influenced, but I don't limit myself to just following one school of style as I enjoy both Western and Eastern influences. I like bold brush strokes, so you would see prominent strokes in my paintings. I also like combining "manly" things such as weaponry, especially firearms, with cutesy things like school girls and dogs.
My idol since I was 14, Yusuke Murata! I instantly fell in love with Eyeshield 21 and he has been one of the greatest influences for me. Other than that it would be my lecturer, Kinsun Loh, as he was the reason I decided to study art in Malaysia and his criticism has been my strongest creative drive in college.
Currently I am enrolled in The One Academy so my main project at the moment is my third year work. Last year my group and I did a short animatic feature that got blown up on YouTube called Don't Deal with The Devil. I have also been doing freelance jobs on the side and the first major project that I did was a collaboration with GHK Clothing (a clothing branch of GHK Airsoft, an airsoft gun manufacturer in Taiwan)."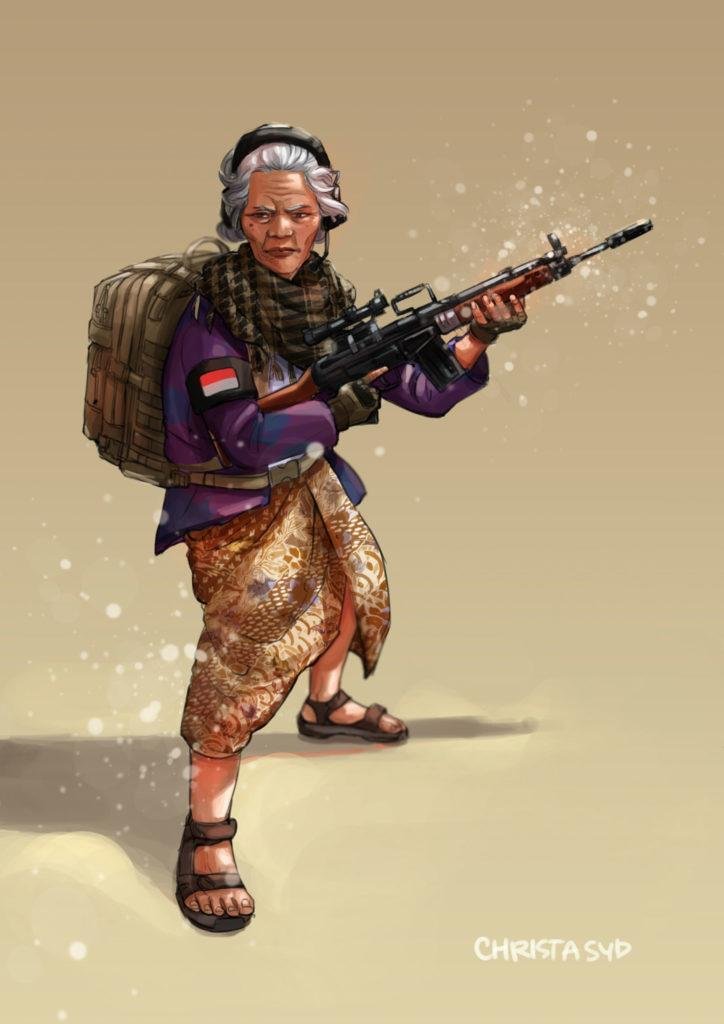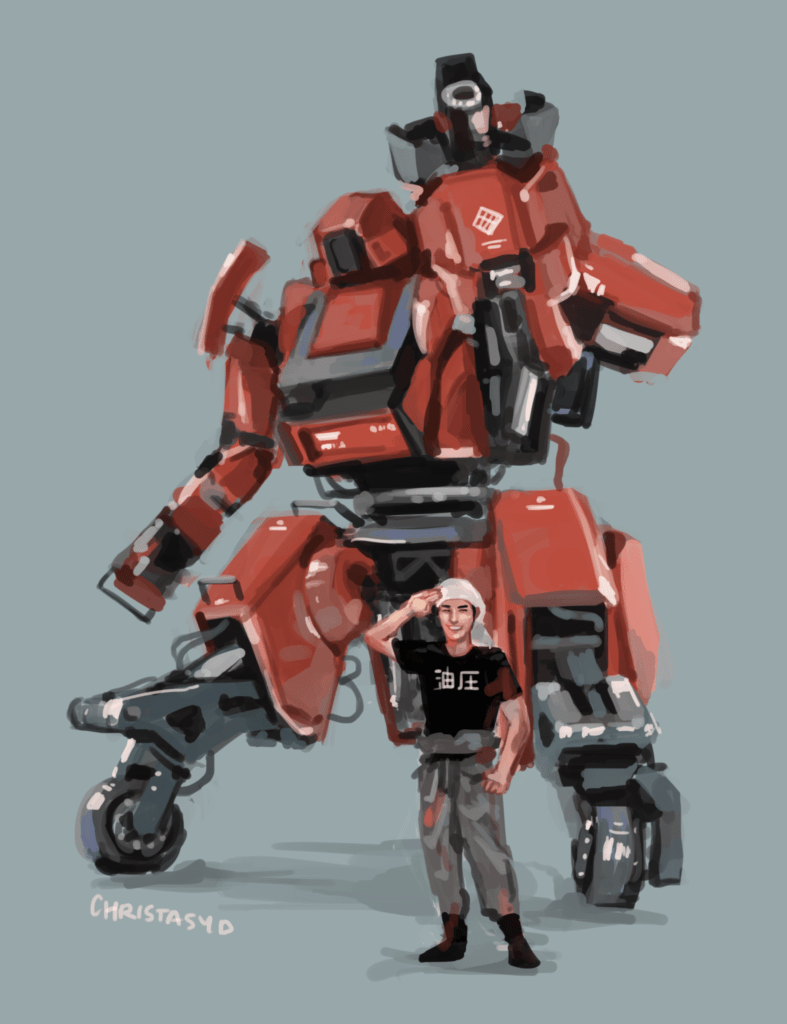 ---
Have any artists you'd like to see featured on our website? Drop us a suggestion in the comments!