For the very first time we will be doing an Anime Awards that will honor the very best anime categories of the year. The award categories below were vetted by the writers of the team, ranked based on a number of criteria such as creativity, story flow, animation and others to determine which is the best of the best of 2017. Without further ado, these are the Anime Awards 2017.
Best Anime: Boku no Hero Academia Season 2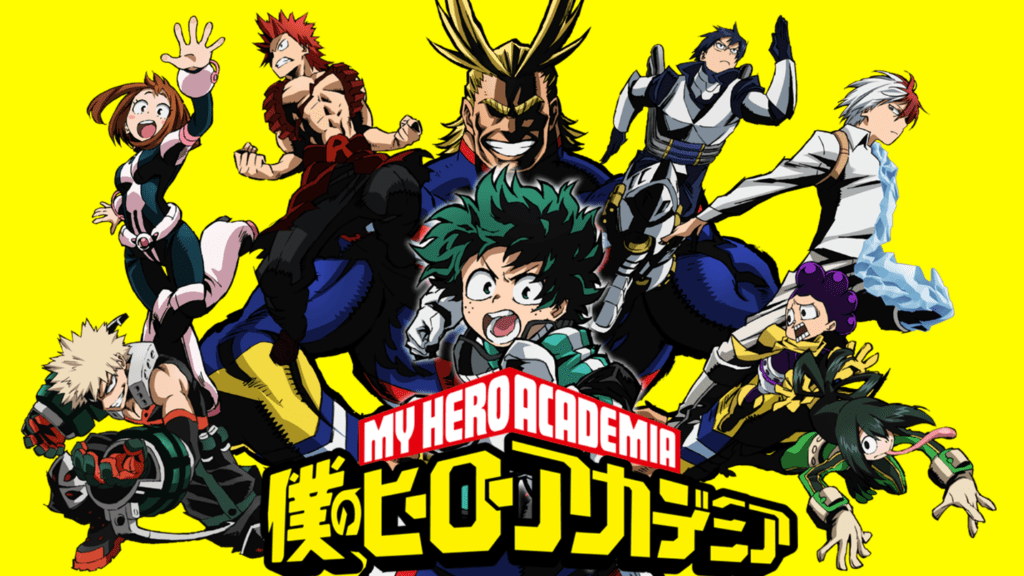 Why they won: This incredible show left many viewers with awe for its spectacle, not only just the animation but also the story and the characters that live in this superhero world. This shounen anime clearly has a lot of offer and it will only be better when Season 3 rolls around the corner.
Other nominees: Made in Abyss, Shingeki no Kyojin Season 2, Tsuki ga Kirei, Fate/Apocrypha, Ballroom e Youkoso, Inuyashiki, Houseki no Kuni, Kobayashi-chi no Maid Dragon, Re:Creators
Best Movie: Sword Art Online: Ordinal Scale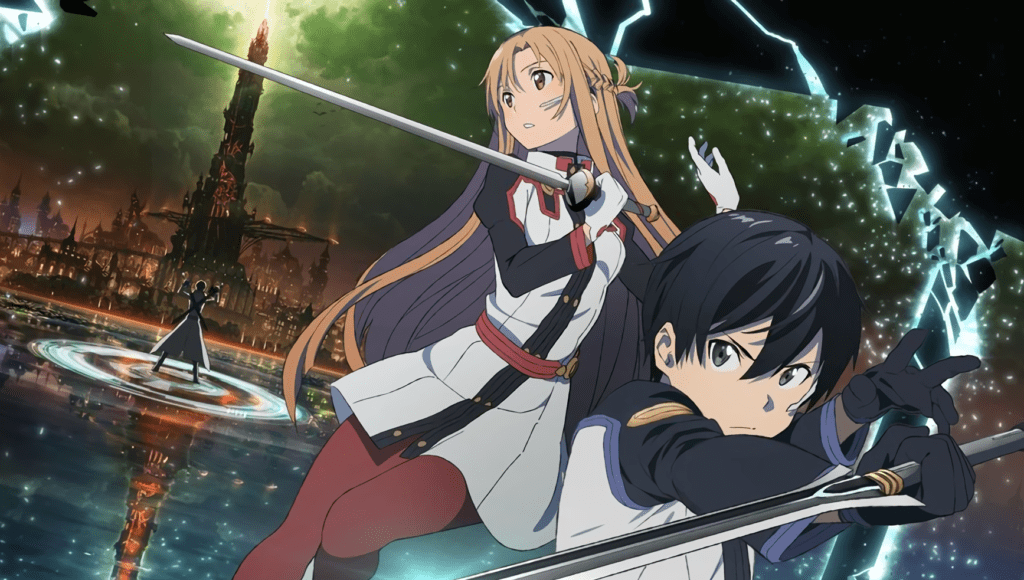 Why they won: Sword Art Online is a show that has been popular for the longest time and the movie showed why it is one of the best anime movie in 2017. It gives the viewers more of their favourite power couple of Kirito & Asuna and adds an intriguing story with great soundtrack and spectacular action scenes. Put them all together and you get a really great anime movie.
Other nominees: No Game No Life: Zero, Kurotshitsuji Book of the Atlantic, Mahou Shoujo Lyrical Nanoha: Reflection, Mary to Majo no Hana, Mahouka Koukou no Rettousei Movie: Hoshi o Yobu Shoujo, Pokemon: I Choose You, Fate/Kaleid Liner Prisma Illya: Sekka no Chikai, Gyakusatsu Kikan, Blame
Best Male Character: Kiyokata Ayanokouji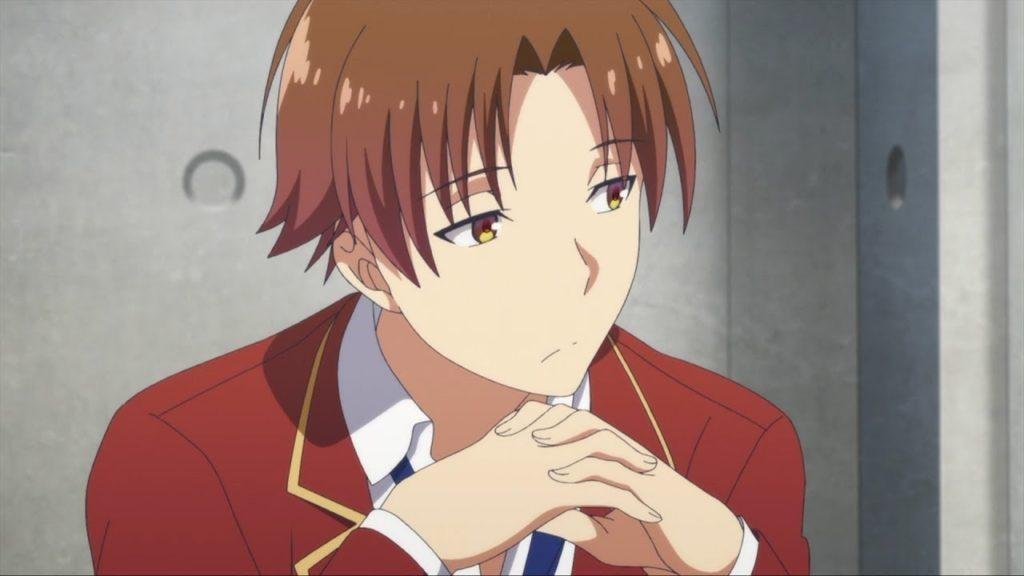 Why he won: The main protagonist from Classroom of the Elite, where he just wants to live a normal life but is then forced to go above this 'normality' to not only benefit the class but also for himself. He is a shrewd character with very sharp qualities and hidden talents that make him a very intriguing protagonist.
Other nominees: Kazuto Kirigaya – Sword Art Online Ordinal Scale, Astolfo – Fate/Apocrypha, Eren Jaeger – Shingeki no Kyojin Season 2, Kotarou Azumi – Tsuki ga Kirei, Katsuki Bakugo – Boku no Hero Academia Season 2, Riku – No Game No Life: Zero, Glenn Radars – Rokudenashi Majutsu Koushi to Kinki Kyouten, Ernesti Echevalier – Knights & Magic, Kojiro Shindo – Seikaisuru Kado
Best Female Character: Jeanne d'Arc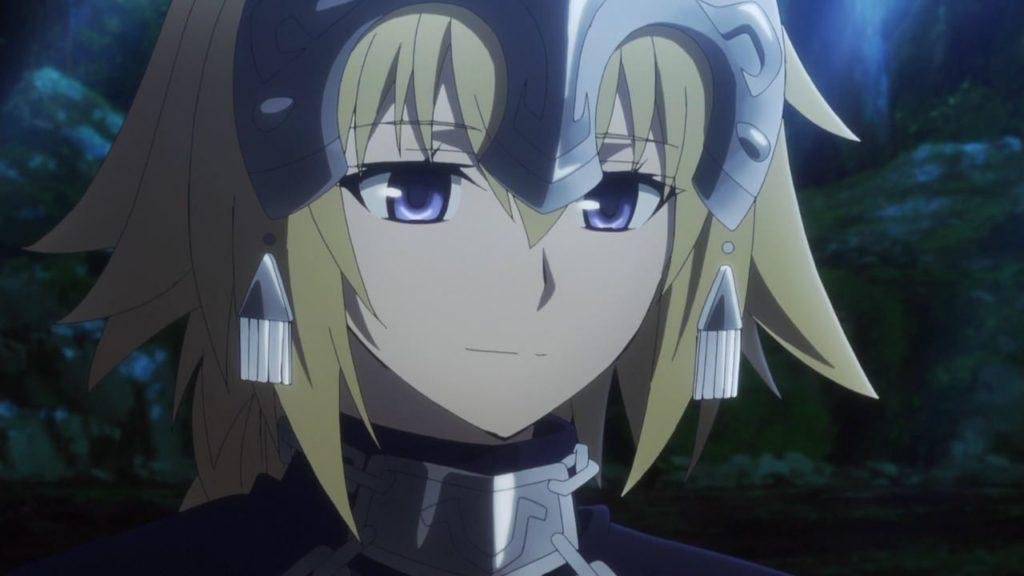 Why she won: Jeanne's character portrays a very strong female lead that only shows how strong she is but also how emotional she can become. She also has a strong relationship with all the other characters as she is the Ruler class and her judgement of the people around her make her a strong lead for the female role.
Other nominees: Yumeko Jabami – Kakeguri, Tanya Degurechaff – Youjo Senki, Asuna Yuuki – Sword Art Online Ordinal Scale, Kanna Kamui – Kobayashi-san Chi no Maid Dragon, Adagaki Aki – Masamune-kun no Revenge, Atsuko Kagari – Little Witch Academia, Selesia Upitiria – Re:Creators, Megumin – Kono Subarashii Sekai ni Shukufuku wo! Season 2, Nina Drango – Shingeki no Bahamut: Virgin Soul
Best Opening: Peace Sign – Yonezu Kenshi (Boku no Hero Academia Season 2)
Why they won: There were many great opening anime songs in 2017, and it was very difficult to choose an opening song but Peace Sign showed us that not only it has a great beat, it also has very slick animation and transitions well within the opening at the same time.
Other nominees: My Hero – Man With a Mission (Inuyashiki), shOut – SawanoHiroyuki[nZk]:Tielle&Gemie (Re:Creators), Ash – Lisa (Fate/Apocrypha), Shinzo no Sasageyo! – Linked Horizon (Shingeki no Kyojin Season 2), Here – JUNNA (Mahoutsukai no Yome), Invisible Sensation – Union Square Garden (Ballroom e Youkoso), The Other Side of the Wall – Void_Chords feat. MARU (Princess Principal), Uso no Hibana – 96Neko (Kuzu no Honkai), Senpai – HoneyWorks meets TrySail (Suki ni Naru Sono Shunkan wo: Kokuhaku Jikkou Iinkai)
Best Ending: Desir – Garnidelia (Fate/Apocrypha)
Why they won: In all honesty, there were not many great ending anime songs in 2017 but Desir by Garnidelia had us with it's beautiful composition and pretty visuals that we had to make it our best ending anime song of 2017.
Other nominees: Aka dake ga Tarinai – Iris (Code Geass: Hangyaku no Lelouch 1 – Koudou), Catch the Moment – Lisa (Sword Art Online Ordinal Scale), Sayonara Moon Town – Scenarioart (Boruto), Freesia – (K)NoW_NAME:Tachibana Ayaka (Sakura Quest), Uchiage Hanabi – Daoko x Yonezu Kenshi (Uchiage Hanabi, Shita kara Miru ka? Yoko kara Miru ka?), Heikousen – Sayuri (Kuzu no Honkai), Datte Atashi no Hero – Lisa (Boku no Hero Academia Season 2), We Gotta Fight – XY (Yorinuke! Gintama-san), Moon River – fhana (Uchouten Kazoku Season 2)
Best Ship: Kirito x Asuna
Why they won: The power couple from Sword Art Online made the list as they showed in the movie how they had the strong motivational prowess and strength to get through the challenges they faced. They will also face even more stifling circumstances when Season 3 shows up.
Other nominees: Kotarou x Akane – Tsuki ga Kirei, Takurou x Chizuru – Tsurezure Children, Eren x Mikasa – Shingeki no Kyojin Season 2, Tomoyo x Megumi – Saenai Heroine no Sodatekata b., Willem x Chtholly – SukaSuka, Riku x Schwi – No Game No Life: Zero, Masamune x Aki – Masamune no Revenge-kun, Kobayashi x Tooru – Kobayashi-san Chi no Maid Dragon, Mugi x Hanabi – Kuzu no Honkai
Best Studio: Bones

Why they won: Bones studio did not have many anime shows in 2017 but they produced two really awesome shows in Boku no Hero Academia Season 2 and Kekkai Sensan & Beyond. The animation quality and story direction with their world building is phenomenal. 2018 is also set to be a strong year from them and we hope they can show their viewers a strong showing.
Other nominees: MAPPA, Madhouse, A-1 Pictures, Ufotable, Kyoto Animation, Wit Studio, Lerche, Silver Link, Shaft
---
There you have it, our best of the beast of 2017. The next end of the year edition we will see a whole new list as there are quite a number of really great anime sequels and original anime will continue to wow us. If you think that your favourite anime is not in the top 10, or maybe deserved the award more than our picks, do let us know in the comments!
Like what you see so far? Subscribe to our newsletter by entering your email here!