This article is sponsored by dimsum! Join the giveaway at the end of this article to win official My Hero Academia merchandise. Giveaway ends 24th February 2020.
If you are a fan of My Hero Academia, then you would know that the UA Festival arc would literally be renamed the "shipping festival arc". It was from that festival that a multitude of ships were born. Some obvious, some not, some straight and some a little bent.
TodoDeku, KiriBaku, IzuMei, TodoBaku are just to name a few. But out of all the ships that have bloomed during that arc, there is one that is loved and hated most: Kacchako, the ship between Katsuki Bakugou and Ochako Uraraka.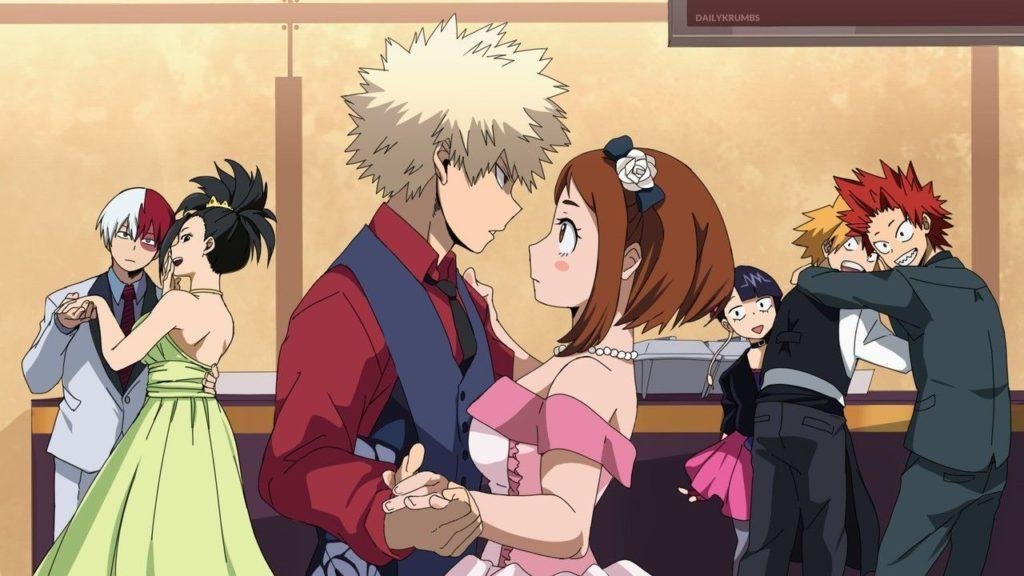 One of the ways to describe this ship is the trope, "good girls like bad boys", but is there all to this relationship? Is that really the reason why Kacchako fans are willing to die on this ship? Here are three reasons why Kacchako is a strong ship within the fandom:
Disclaimer: there will be spoilers up to Season 3 of My Hero Academy and Manga Omake Chapter 145.
---
Reason #1: Acknowledgement
During the UA Sports Festival Match, Ochako had to go against Bakugou as her first opponent. As Bakugou is known for his abrasive and explosive quirk, Ochako was afraid. However, when the battle began, she never shrunk back and fought head-on with a tactic she came up by herself.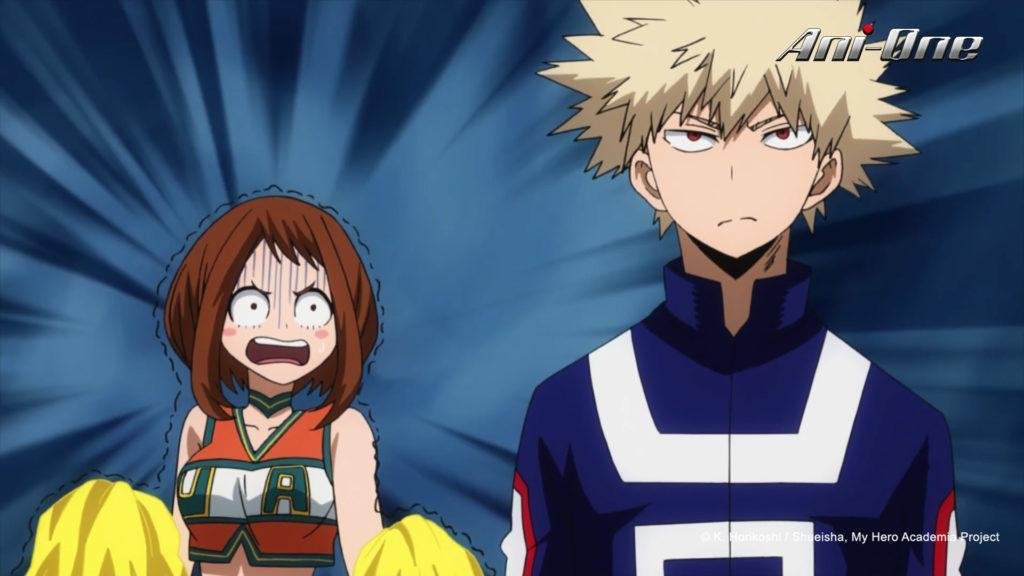 Throughout the battle, the audience constantly shamed Bakugou for being harsh on a poor girl and complainted that he was playing with her. Their accusations were invalid because they couldn't notice her ingenious plan. Bakugou manages to thwart the plan into failure, but not without feeling the stress of his quirk on his hands. He even calls it a close call.
Nonetheless, Ochako still wanted to fight on. While her will was strong, her body was not, hence ending their match. Despite losing, she gained something even rarer to come by – Bakugou's acknowledgement.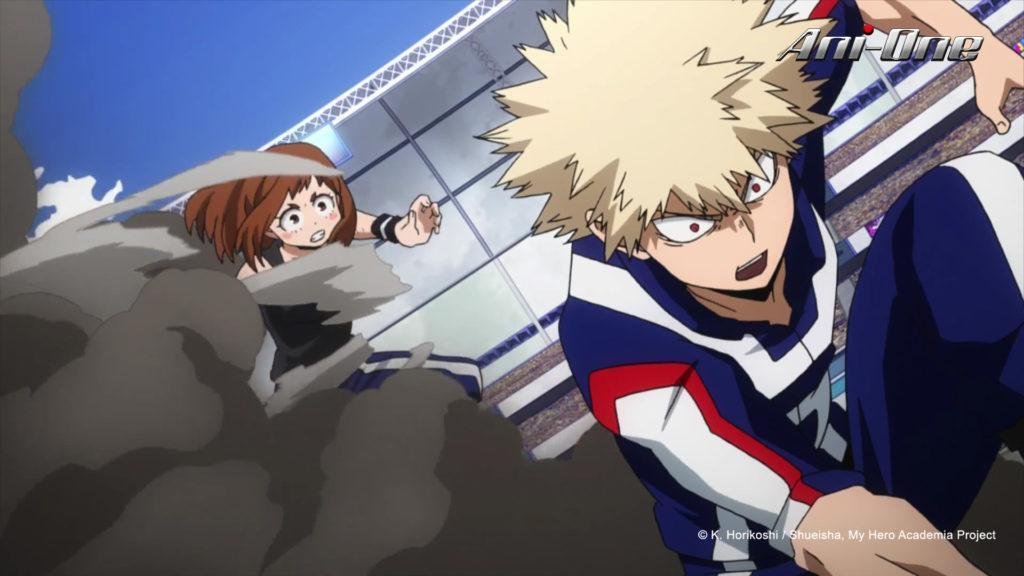 Bakugou isn't the type to call people by their real name. He'll either give them a bad nickname or call them by whatever their appearance represents. Some examples are Raccoon Eyes (Mina), Half-and-Half B*stard (Todoroki), Flat Face (Sero) and not forgetting Deku (Izuku)
Right at that moment after Ochako got back up, Bakugou smiled in excitement and called her by her family name, Uraraka. A feat that no one within his peer group had ever achieved (followed closely by Kirishima).
He saw her as a worthy opponent and not the 'weak and frail girl' everyone perceived her to be. And when their classmates commented on how harsh Bakugou was towards her in the ring, he replied, "Which part of her was frail?"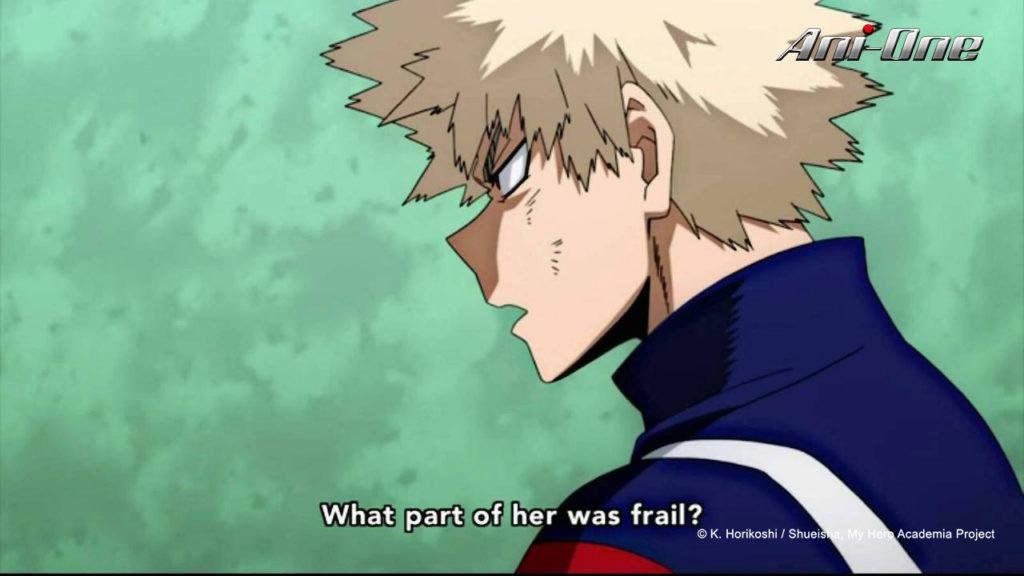 The level of acknowledgement Bakugou has towards Ochako's strength and willpower exceeds every one – her classmates, the Pro-Heroes and even her closest friends.
Reason #2: Potential Growth
After the Sports Festival arc ended, the young in-training Pro-Heroes were to pick their internship places. To everyone's surprise, Ochako decided to intern with Gunhead, a fighting hero. When pointed out, she replied that since her fight with Bakugou, she wanted to broaden her horizons.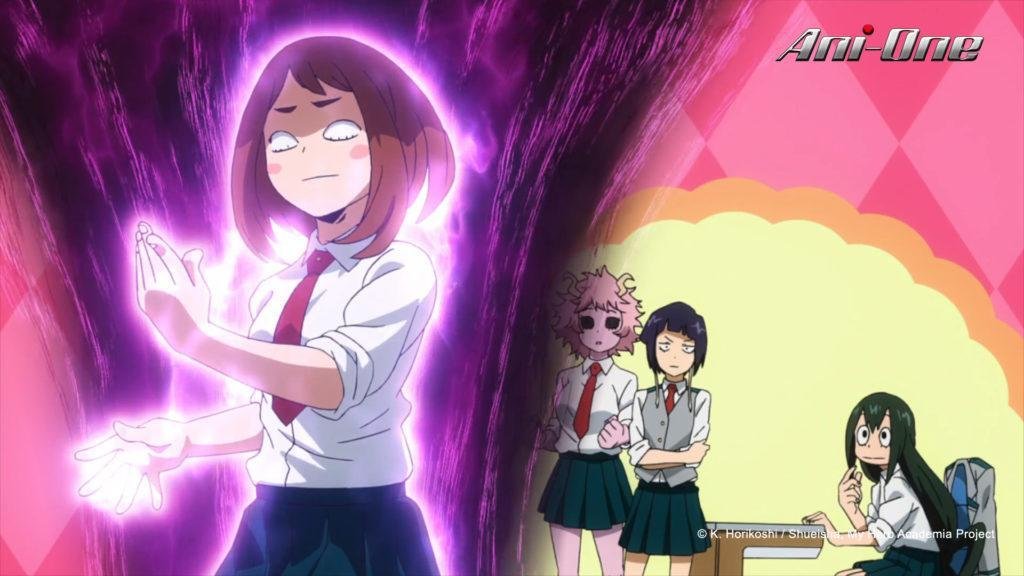 After the internship concluded, Ochako found the internship enlightening and released a brand new aura that made others notice her steady improvement in one week. Since then, her internship experience has helped her throughout the remaining of the school year.
This growth that was inspired by her battle with Bakugou, not only helped her win the fight against Thirteen during the Final Exams Arc but even when defending herself against Himiko Toga during the League of Villains invasion during their Summer Camp.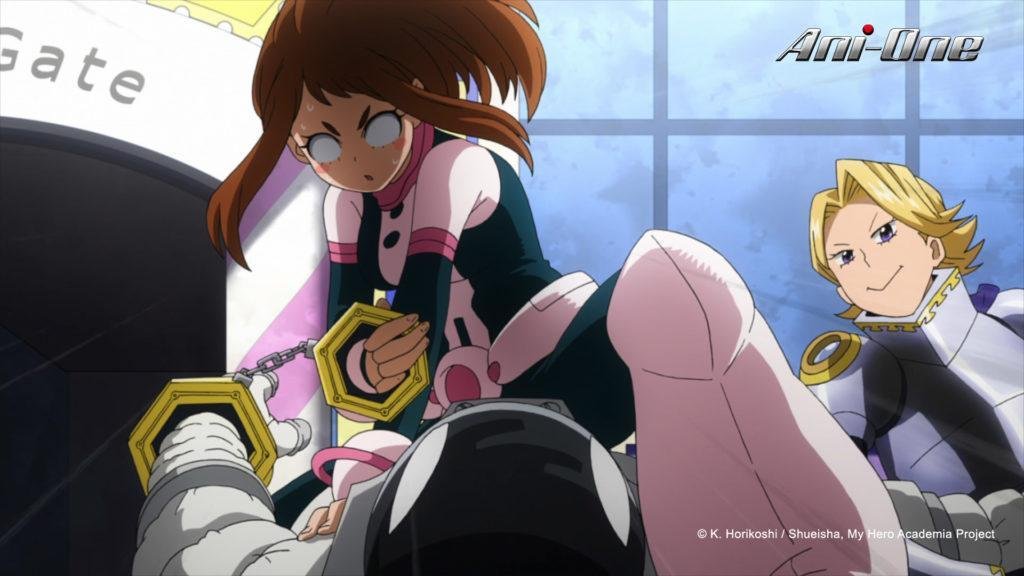 Without that fight with Bakugou, she may not have found a reason to go out of her comfort zone and learn martial arts, potentially causing her demise during the Final Exams and her encounter with Toga.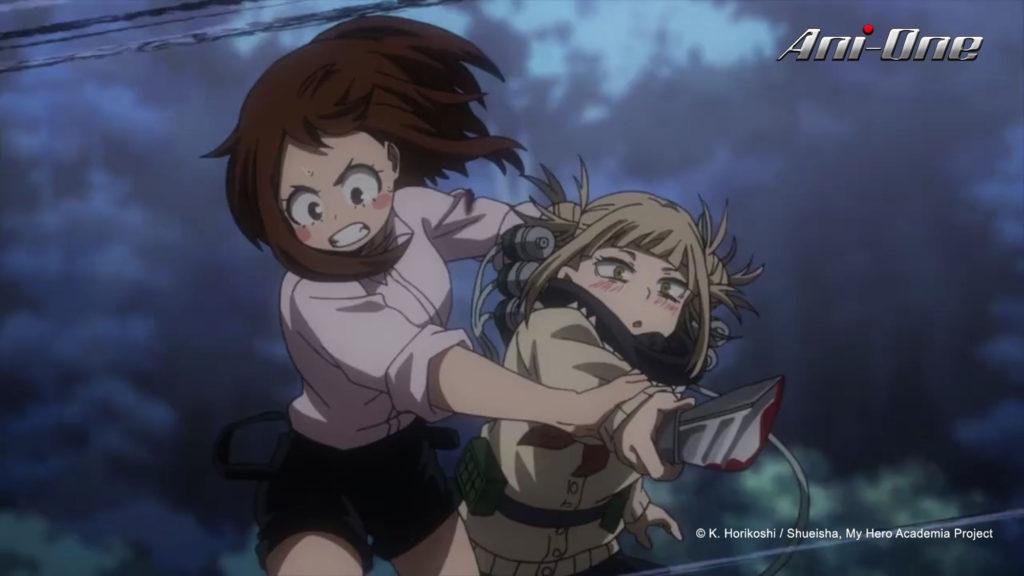 Reason #3: Deeper Understanding
Ochako is one of the strongest females within class 1-A, especially since equipping herself with adequate hand-to-hand combat. But what makes her strong, too, is her innate nature to understand the people around her. In fact, she seems to understand Bakugou in ways that even Izuku who has known Bakugou all his life couldn't.
When Bakugou was captured by the League of Villains and Kirishima suggests that they go and save him, Ochako stated that Bakugou would most probably feel humiliated if he had to be saved by everyone.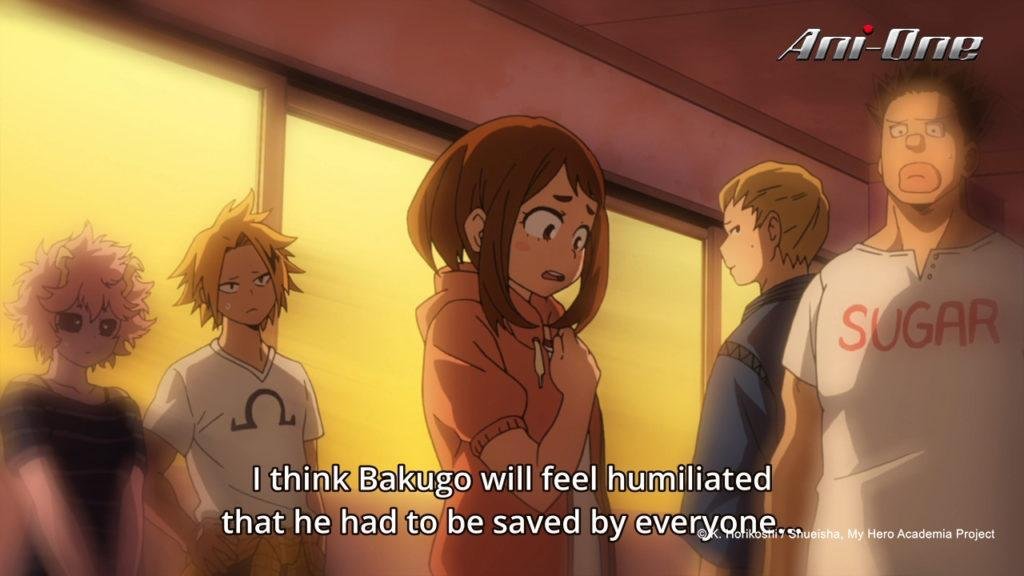 She understood Bakugou's pride and could place herself in his shoes to understand how he may feel. That statement made Bakugou's rescue plan successful as they was able to correctly identify that he would only let himself be rescued by Kirishima (someone Bakugou sees as an equal).
Besides that, in an omake post-final exam, Ochako managed to talk with Bakugou about his relationship with Izuku. She was actually spot on when she correctly guessed that his anger was really just a way to mask his insecurities, jealousy and inferiority issues towards Izuku. She could tell how Bakugou really felt and why he acts a certain way.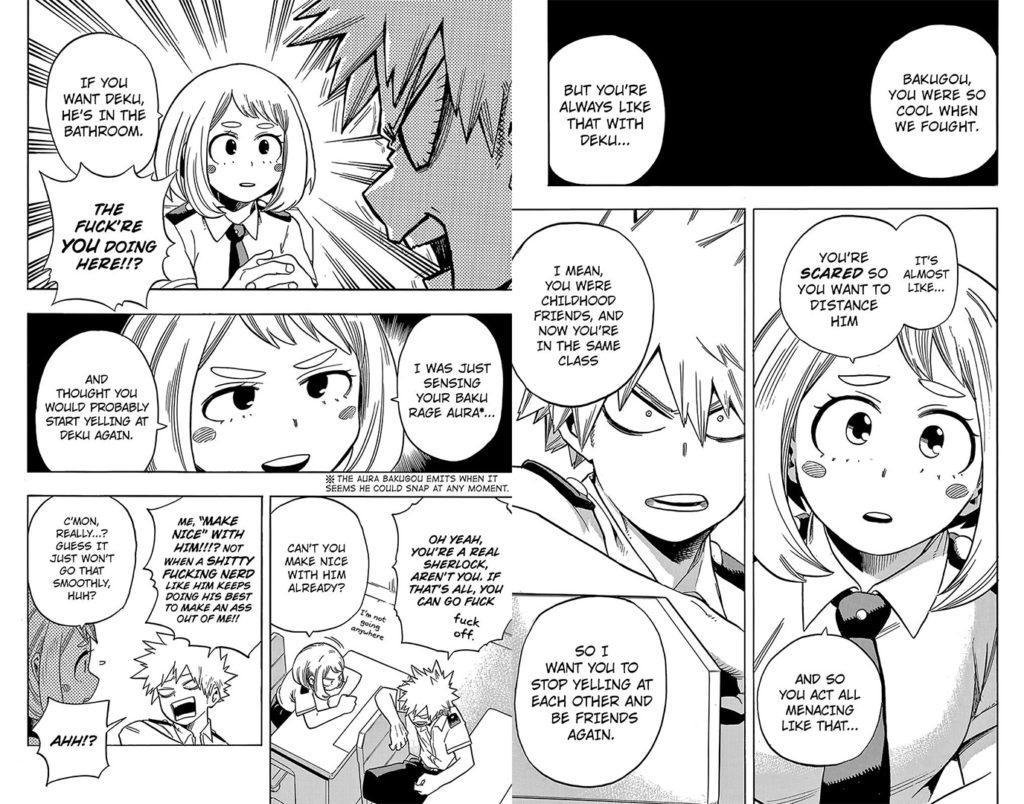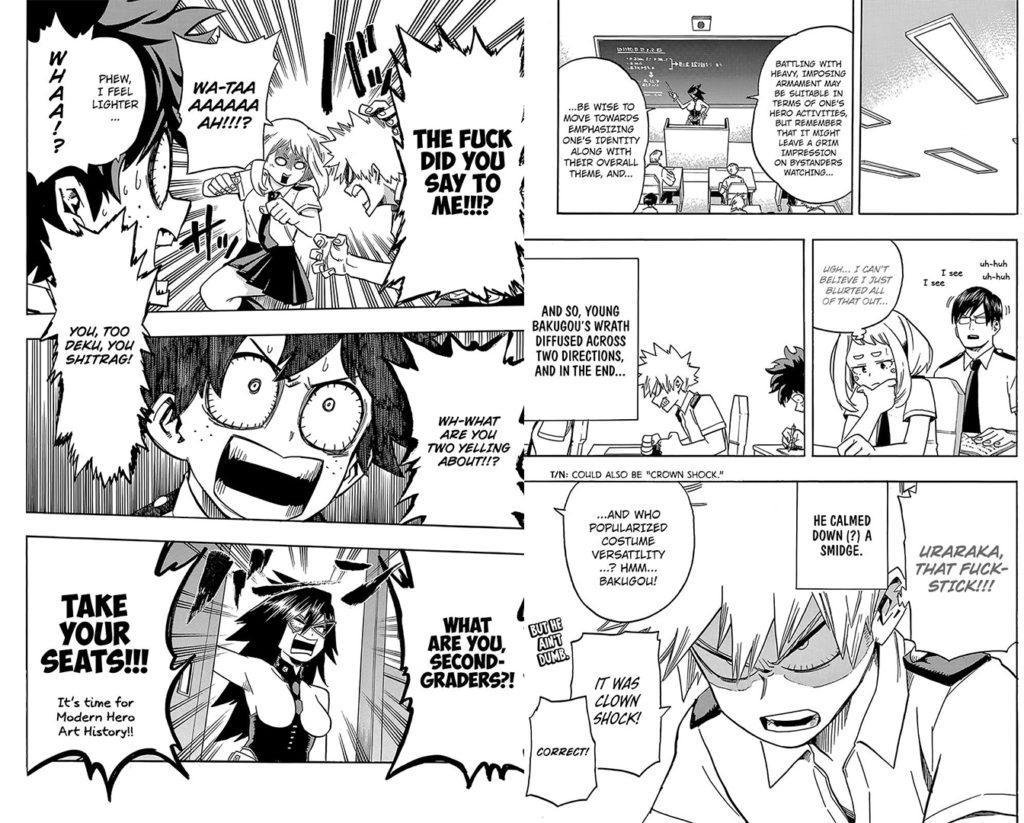 ---
Final Thoughts
In a nutshell, her character truly shines the most when she is with Bakugou. She shows off the independent girl power that makes it very empowering to watch. In contrast with Izuku – the borderline canon ship of the series – she is often portrayed as a meek admirer.
However, unless Bakugou learns to handle his superiority/inferiority issues (that you can learn about here) and become less abrasive in the future, Kacchako doesn't stand a chance against canon power. But who's to say what might happen?
---
Extra Cookies
Did you know that Bakugou's Japanese voice actor Nobuhiko Okamoto states that "Bakugou is strong when dealing with Deku, but when it comes to Ochako, he is weak."
Did you know that in the official VIZ Media English translation of manga extra volume 23 where Bakugou comments on each character, he calls Ochako, "Number One in sheer guts and roundness, but that's about it." (The only number one besides All Might.)
Did you know in an official sketch by Horikoshi, Bakugou makes mochi with Kirishima for Ochako?
Did you know that Bakugou and Ochako are often paired up in Horikoshi's official sketches?
Did you know as both characters share the same costume designer, Bakugou and Ochako are often wearing matching/complementary clothes in promotional material and colour spreads?
Did you know they are often standing side-by-side in many screencaps and panels of the manga?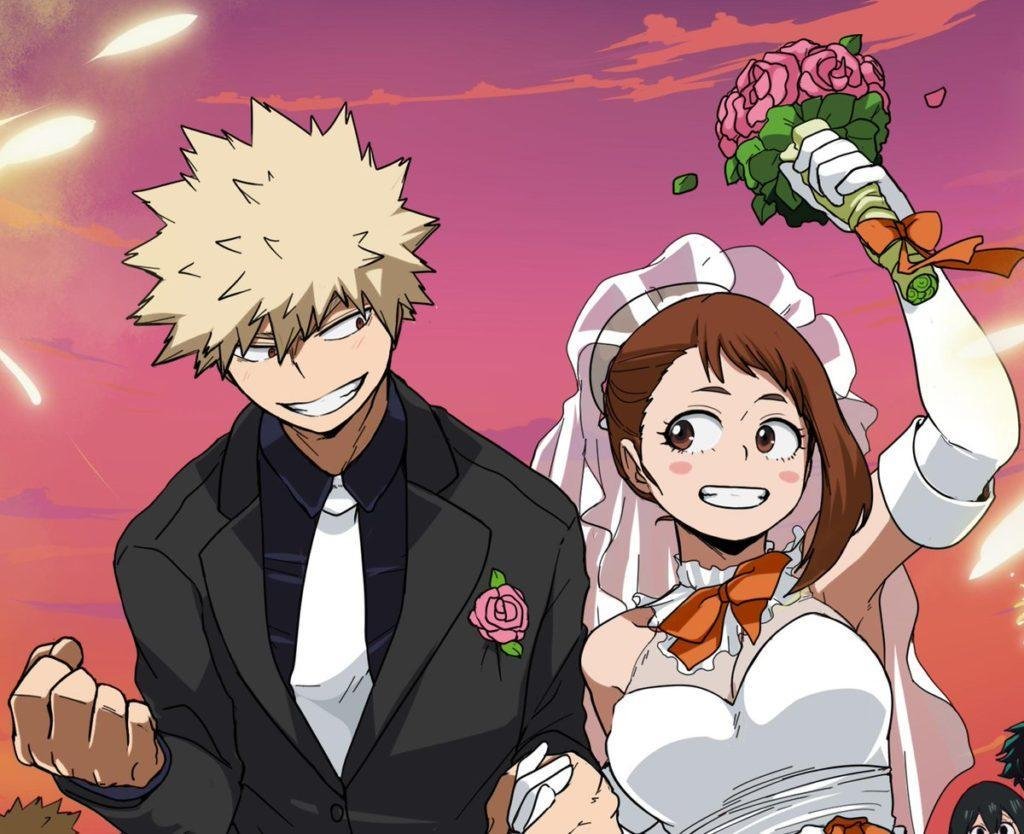 So, tell us what do you think about the ship between Bakugou Katsuki and Uraraka Ochako? Do you believe in it? Hate it? Or just neutral?
Let us know in the comments below!
---
[GIVEAWAY] Show off your My Hero Academia love by bringing home an Official Character Standee, in celebration of Season 4 streaming on dimsum!
It's so easy to win:
1. Like THE MAGIC RAIN and dimsum entertainment on Facebook
2. Comment the name of your favourite character below
3. Join the giveaway before 11:59PM, 24th February 2020
While waiting, you can also check out our other article breaking down Bakugou's character, for all you super-fans: http://bit.ly/2SeeHRm