Director: Shinichi Omata
Illustrator: Hiroshi Yakou
Genre: Action, Fantasy
Episodes: 6 of 24
Production Studio: A-1 Pictures
Introduction
Grancrest Senki is a story that takes place on a continent ruled by chaos, where Lords with the power of the "Crest" (Holy Seal) can help calm the chaos and protect the people. However, the Lords cast aside their original purpose of purification and power in-turn to gain more dominance over the land. Siluca, an isolated mage whom hates Lords who only want to use power for themselves, met a wandering knight named Theo. Together, they made a contract and work together into reforming the continent dominated by wars and chaos. Such a grandeur story with political intrigue amongst Lords make this such a juicy story, and with A-1 Pictures behind the animation, this could be a real great show to watch.
Thoughts
This is one of the shows of the season that I have been waiting to watch as this show is based on the Light Novel with the same name, penned by Mizuno Ryo who wrote Starship Operators, Galaxy Angel and Record of Lodoss War. There was a considerable amount of hype going into the show as it was written by a popular author, and the show's artwork was really good but it did not feel that it was warranted.
The show starts off as Siluca and Theo meet for the first time during a crossroad squabble with some soldiers and we see how the story and character interaction takes place. At one point during this encounter, you can tell that some parts of the story were taken out. It is normal for anime shows to omit some scenes as it might not make sense for it to be animated or it might have been something trivial.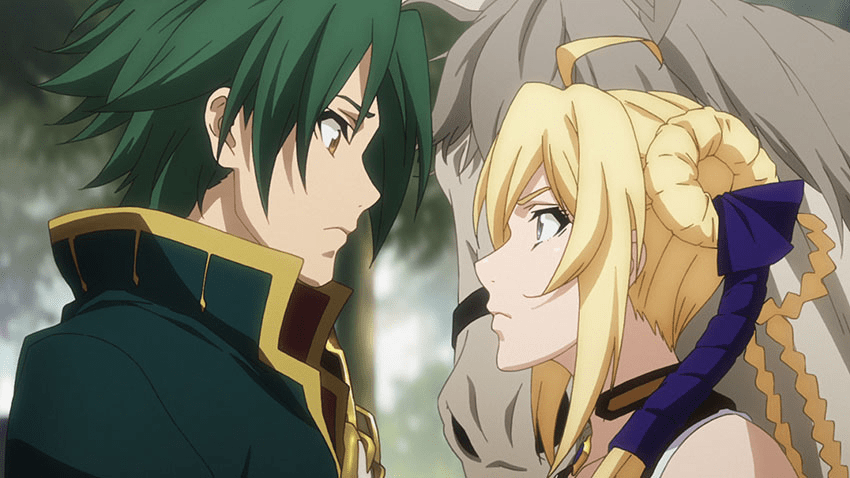 However, there were some parts of the show that were omitted and felt a bit awkward to watch as the scenes didn't really flow well and didn't make sense. While I understand why certain parts of the story needs to be omitted or changed, at the same time however, the pacing of the show took a hit because of it. Thus at times, I felt that the story was slightly underwhelming in the beginning, but it does pick up steam.
There are a variety of characters in the show that are very much interesting such as Aishela, Irvin, Villar Constance and David Lassic. These supporting casts by their own right have their own allegiances and intriguing story that fleshes out the world building, but at times, there were slightly too many characters to follow and some of them were not properly fleshed out. There are more characters that we haven't met as there are a lot of political drama that has yet to be unfolded.
In terms of art and animation quality, it is what you would expect from A-1 Pictures. It is not super crisps, but at the same time it does look good. It is the typical A-1 approach for most of their shows and I do not think it will change anytime soon. Also, the battle animation scenes are really smooth and nice to watch so that is a plus.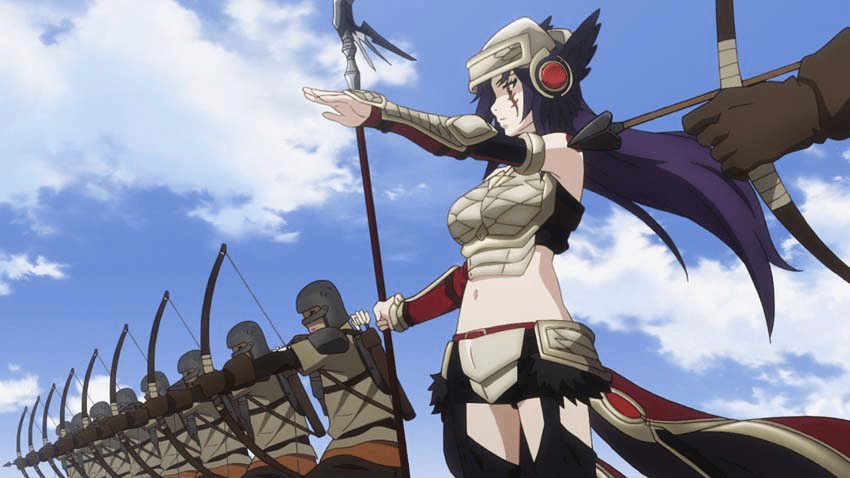 Verdict
At the start of the show, it felt that I was watching an isekai show but that is certainly not the case. The show does feel slightly awkward in the beginning, but it does get better as the show progresses. It does feel like the show is going in the right direction, and I do hope that the show does get better from here on out. Wishful thinking!
Do you have any thoughts on Grancrest Senki you'd like to share with us? I'd love to hear what you have to say! Leave them down in the comments below and we can have a discussion about the show!
---
Like what you see so far? Subscribe to our newsletter by entering your email here!