Images provided by Arisa Chow from Malaysia Magazine
The MAGIC RAIN was honored to be able to attend the Japan X Malaysia Friendship concert a while back. It's not everyday we get to attend a concert, let alone one just 30 minutes away from home featuring some of the best artistes from Japan and Malaysia!
For starters, the entrance to the event was more pleasant than I expected. Kudos for them for the stringent security checks examining our bags for any suspicious items right before passing through the final gate. That was a good move to keep everyone safe during the concert, but I wish they would've informed us about the things that we couldn't bring in prior to the event such as drinks or cameras. That would've saved me and a few others some trouble.
Moving onto the concert itself. The concert featured an amazing line up from both Japan and Malaysia, ranging from awesome bands like An Cafe and cute idols like Juice = Juice from Japan, to the talented modern jazz group, Fazz and veterans to the Malaysian music scene like Jaclyn Victor.
The best thing about this concert was their wide range of variety in terms of genres amongst the performers from both Malaysia and Japan. There was Charisma.com from Japan with their strong music and rap, and on the other side of the coin, there's An Cafe with their heart-thumping rock performance. The Malaysians also had their fair share of variety, with Alvin and his soft, smooth pop songs in contrast with Bunkface that rocked all our socks off.
Some of the outstanding performances to me included Juice = Juice, which was also the act that kicked off the entire concert, charming us with their energetic idol performance. Admittedly, I'm not really into idol culture, but I enjoyed their performance regardless, just because it was enjoyable and fun to watch. I was a fan of FAZZ before this concert so it's without a doubt that I looked forward to their act this time round. Needless to say, they were as brilliant as always during this concert!
Charisma.com's performance really caught me off guard at first, but I soon found myself shaking my head to their sick beats and raps. I think the crowd could definitely agree with me, and speaking of which, the aura in the audience was fantastic. I could feel the energy growing as their favourite artistes performed or when a surprise artiste caught them off guard and delivered an incredible performance. I definitely fell in love with a few new songs that night, and I'm sure others would agree!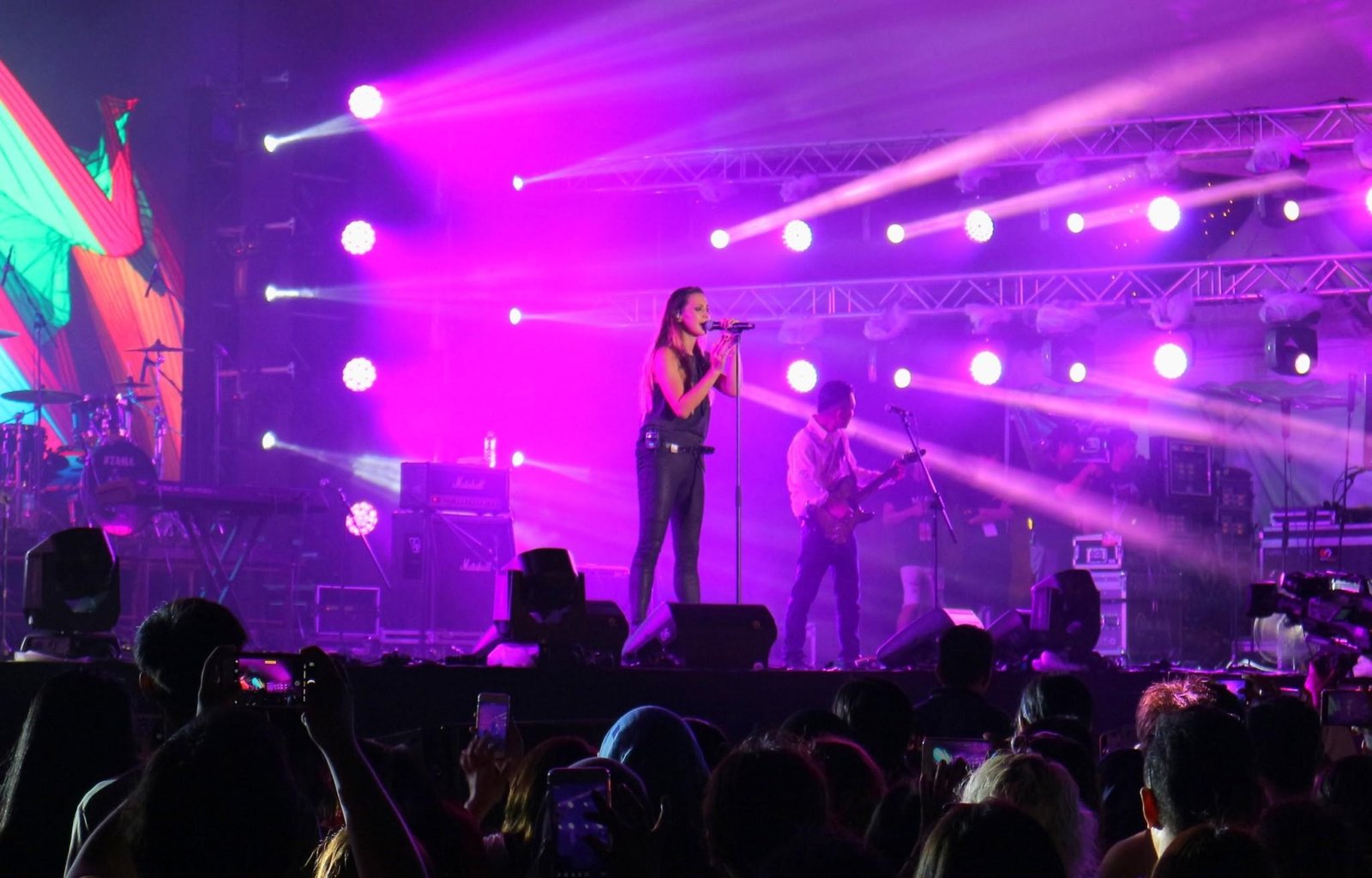 While I enjoyed the variety in performances, however, I think it may have worked in the concert's favour a little better if they had more uniting genres among all the performers. It might have been interesting for me, but not everyone enjoys rap, rock music and idol music all in the same session. I could also see that some of the audience members weren't particularly enthusiastic for some of the performances, while they were super hyped for others.
Still, I hope this will not be the last of such concerts and there will be more like this in the near future. Let's just say, I'm not against a bigger, better one with an even more amazing line-up of artistes. Fingers crossed!