The popular TV series, Osomatsu-san has revealed its main visual for the second season on their official website! If you don't know yet, the second season is set to premiere on 2nd October 2017.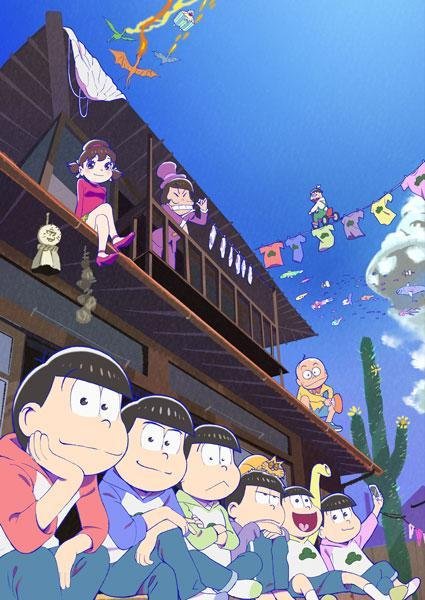 Centering around six identical siblings of the Matsuno household: the self-centered leader Osomatsu, manly Karamatsu, voice of reason Choromatsu, cynical Ichimatsu, hyperactive Juushimatsu, and lovable Todomatsu, Osomatsu-san was a huge hit when it premiered in Fall 2015. Despite all of them being over 20 years old, they are unmotivated and incredibly lazy to get a job, resulting in six NEETs.
In the rare occurrence that they try to look for employment and are somehow able to land an interview, their unique personalities generally lead to their swift rejection. The series follows the daily adventures of the sextuplets, ranging from all sorts of crazy to bizarre adventures. From trying to pick up girlfriends to finding the perfect job, the lives of the Matsuno brothers are never dull.
Will the second season be able to live up to the hype of the first season? Well, we just have to wait and find out! Till then!
(Source: animenewsnetwork.com)