Author: Minami Maki
Genre: Comedy, Romance, Shoujo, School
Episodes: 24
Production Studio: Gonzo, AIC
Introduction
The lengthy body proportions may be slightly off putting but trust me when I say this is a shoujo must-watch. Even though it was aired in 2008, I strangely like how the old anime vibe it gives off. Without further ado, let's get on with the throwback review for this week!
Storyline premise
The storyline revolves around two amazing overachievers, Hikari Hanazono and Kei Takishima. If you know what it's like to be second at everything because of one asshole that's way too full of himself, you'll know exactly how Hikari feels.
The plot of the anime isn't the average, generic shoujo you may have been accustomed to seeing. It's all about Hikari's earnest determination to beat Kei, her self-proclaimed rival from childhood whom she has never beaten. Of course, it still retains some shoujo essence. Throughout the series, Kei's feelings for Hikari is painfully obvious but Hikari is too dense to see it.
Verdict: It's not an incredibly complicated storyline, it can feel pretty dragged out to watch.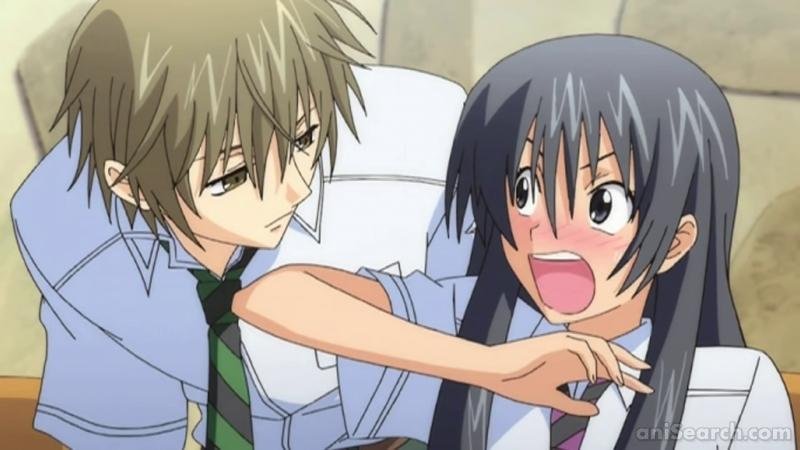 Animation and Art
For an anime that was aired in 2008, the animation and art quality is as good as a 2008 anime can get. The art sometimes does seem to look kind of dull but what really bothered me when I first started watching Special A was the awfully long limbs and certain scenes where the characters had to stand still and straight, their legs didn't seem to have joints at all.
Verdict: Animation quality is alright for an anime that was aired 9 years ago but body proportions could use some work.
Sound and Music
The music in Special A is all in all pretty calming, both openings and endings are very suited for shoujo audiences, though it isn't my cup of tea. Other than that the music doesn't stand out in any way. The voice acting is fairly average, and I didn't find anything special about it either.
Characterization
Hikari Hanazono is a rowdy young lady who's been trained to be a pro-wrestler by her father. Fueled by her determination of beating Kei, she excels in everything but unfortunately she's always second best which leads Kei into calling her Miss Number Two just to taunt her. She's kind and fair, when given the chance to cheat on her school test, she violently and verbally refused even after being taunted with always falling in second place. She's also pretty carefree but it could be because she never feels like she's in any real danger as she's confident in her pro-wrestling skills.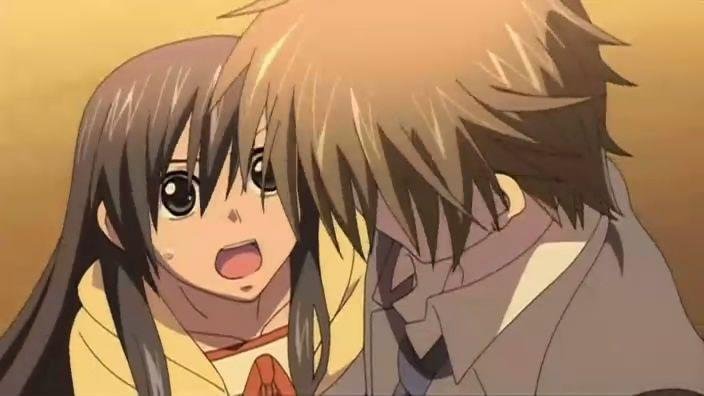 Kei Takishima on the other hand is the definition of the perfect anime husbando. Good looking, athletic, rich, protective, you name it! He teases Hikari a lot but his feelings for her are prominent and not at all shallow. Despite how he feels about Hikari, when it comes to challenges he doesn't go easy on her and I find that admirable. I doubt she'd like it if he didn't put in his all as her opponent. He respects Hikari in various ways and I think that's a great aspect of him that people should take an example from.
Verdict: The characters aren't exactly what I would call complicated. The character concepts are pretty easy to grasp as you watch but like the plot, it seems to drag on a lot.
Conclusion
The storyline and character concepts were stretched out but interesting. Animation quality is alright for its time and the art is quite nice other than the long limbs, but you get used to those after a while. The music is calming and generic for shoujo anime and the voice acting in Special A is average at best. I think what's really attractive about this anime are the character concepts and the relationships between the characters, be it main or supporting. I would recommend this to viewers whom have yet to encounter anything different from the usual shoujo concepts. I really enjoyed this anime and I think you will too!