With all the stress that life doles out on a daily basis, we all need a break once in awhile. Some people exercise, some people go shopping, and then there are people like you and me, who just like to wind down with a good, light-hearted romance manga! (None of that Koe no Katachi angst here, thank you very much.)
Here are a few of The Magic Rain's romance manga picks for your relaxation purposes, in no particular order:-
1. Nijiiro Days (Rainbow Days)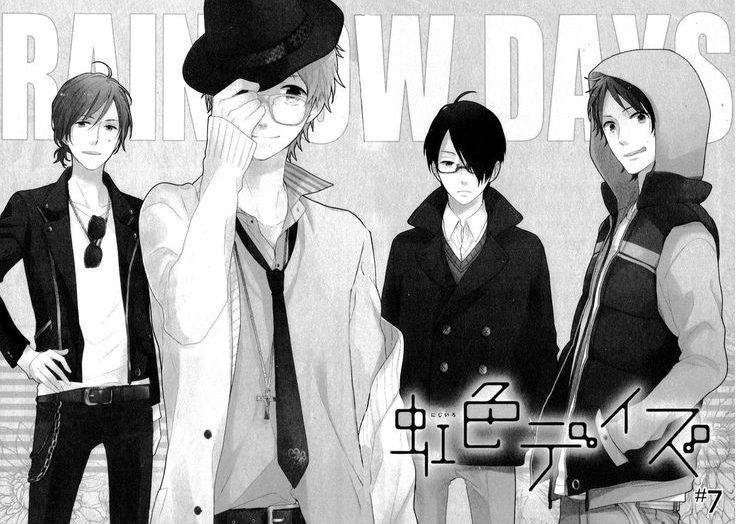 Nijiiro Days follows the daily hijinks and romantic conquests of four high school boys – Natsuki Hashiba, a hopeless romantic; Tomoya Matsunaga, a narcissistic playboy; Keiichi Katakura, a sadist disguised as a nice guy; and Tsuyoshi Naoe, a smart student who is also an otaku.
Although labelled as a Shoujo manga, this light-hearted series is suitable for anyone looking for pick me up. This series is invasively cheerful, its greatest strength lying in its colourful and exciting cast. Even though they may not be the most relatable of folk, they certainly make good entertainment! Added bonus? Its art style is incredibly refreshing and easy on the eyes.
2. Gekkan Shoujo Nozaki-kun (Monthly Girls' Nozaki-kun)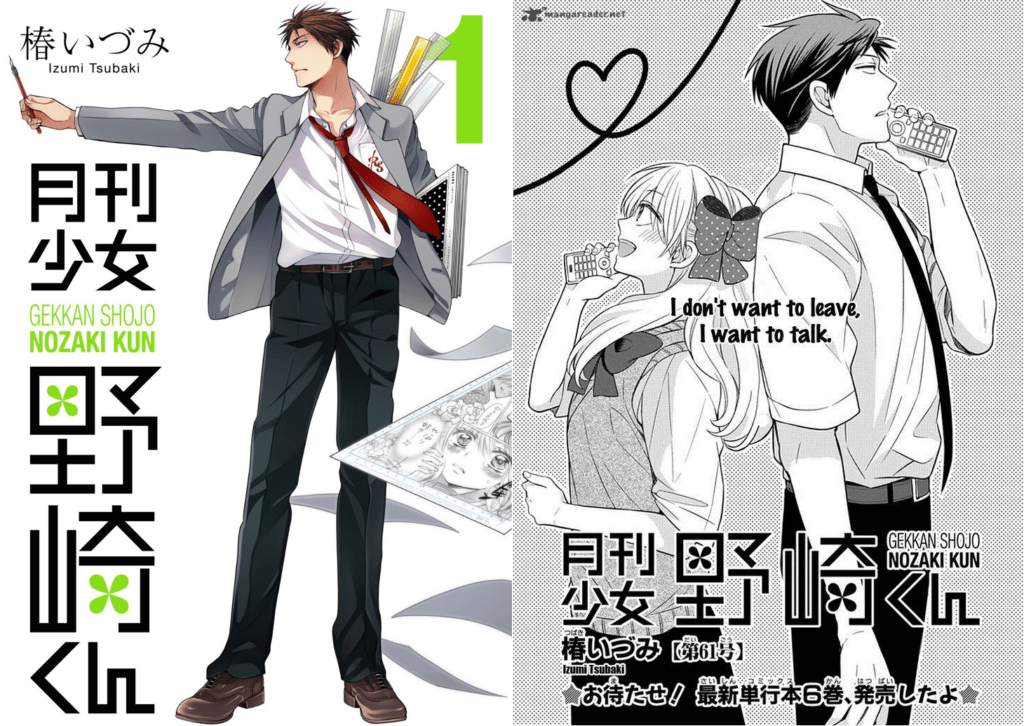 Recently adapted into a popular anime, this 4-koma manga follows the tale of Sakura Chiyo who is mistaken for a fan when she confesses to her crush! In reality, her beloved Nozaki-kun is actually a respectable Shoujo manga artist by the pen name of Yumeno Sakiko. Through a series of misunderstandings, Sakura finds herself becoming his new manga assistant, but will he ever notice her feelings?
Personally, I think this is one of the best parodies I've ever had the pleasure of reading. It flips Shoujo clichés on its head through clever characterisation, has a clean art style, smart delivery and is genuinely funny. Fans and non-fans of the genre alike will probably find something to love in this manga. If you're unfamiliar with 4-komas, this also acts as a good starting point!
3. Horimiya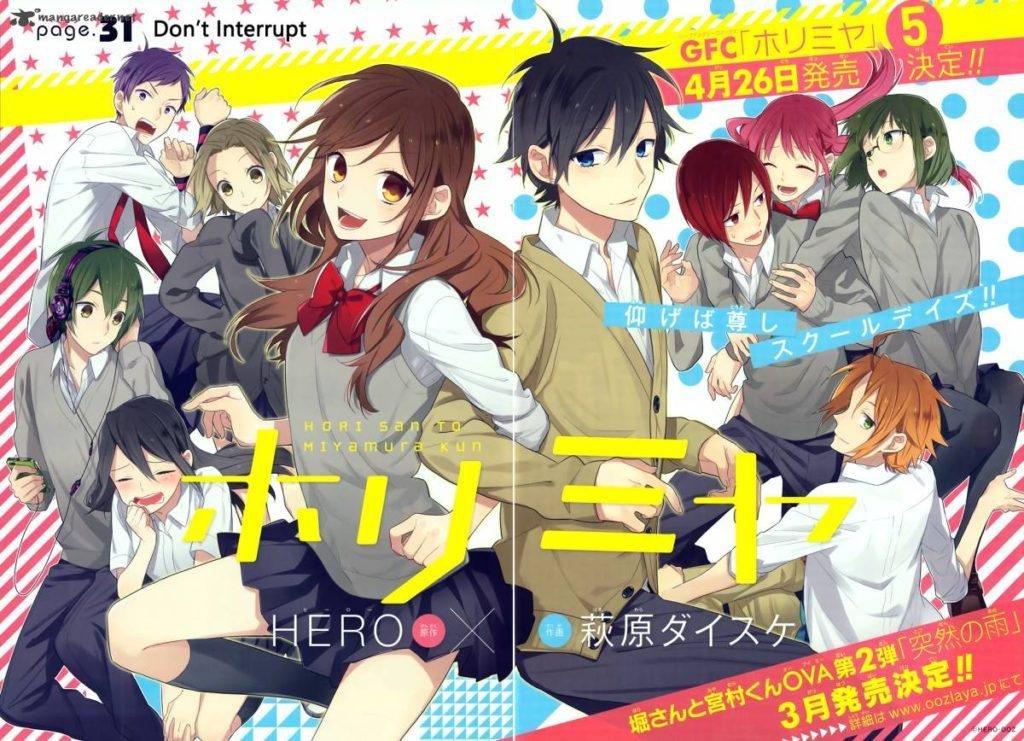 Hori seems like a normal teenage girl, until after school when she becomes a parent to her little brother, leaving her no time for a normal social life. On the other hand, Miyamura seems like a quiet and nerdy otaku, except his true self is a failure at academics with many piercings! Can love ever blossom between these two people with alter egos?
Fun fact: this current iteration of the story is actually a retelling of an older 4-koma manga, Hori-san to Miyamura-kun. That would explain why, for a Shoujo manga, it's a surprisingly chill read. If you're sick of the overdramatic spiel that comes with some Shoujo mangas, this one will surely be a breath of fresh air.
4. Wakabayashi Toshiya's 4-koma Collection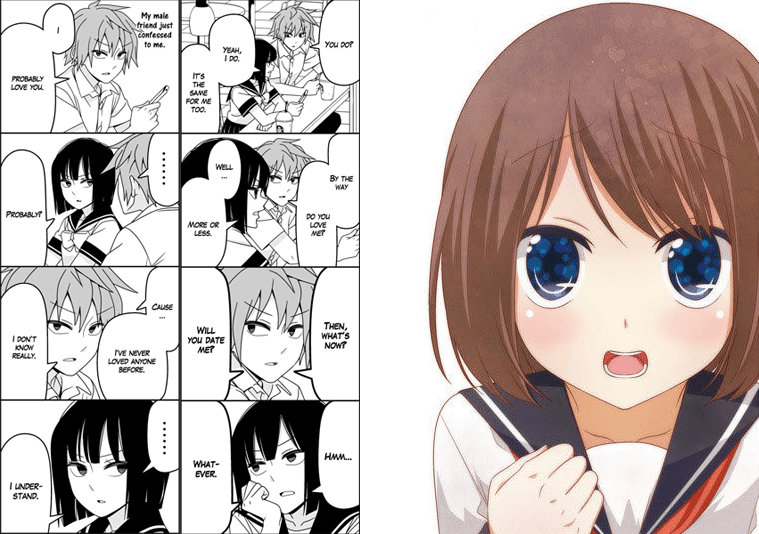 From the manga artist behind Boku wa Ohime-sama ni Narenai and Tsurezure Children comes a 4-koma compilation that will get you rolling around in tears of mirth. Much like Gekkan Shoujo Nozaki-kun earlier, this series is a parody on the Shoujo genre.
The only exception is this one is more disjointed from one chapter to another and only has a minor plot to follow. That makes it perfect if you just feel like picking something up for a quick read whenever you please. BONUS? There are panels here that make great reaction images to troll your friends.
5. Wotaku ni Koi wa Muzukashii (It's Difficult To Love An Otaku)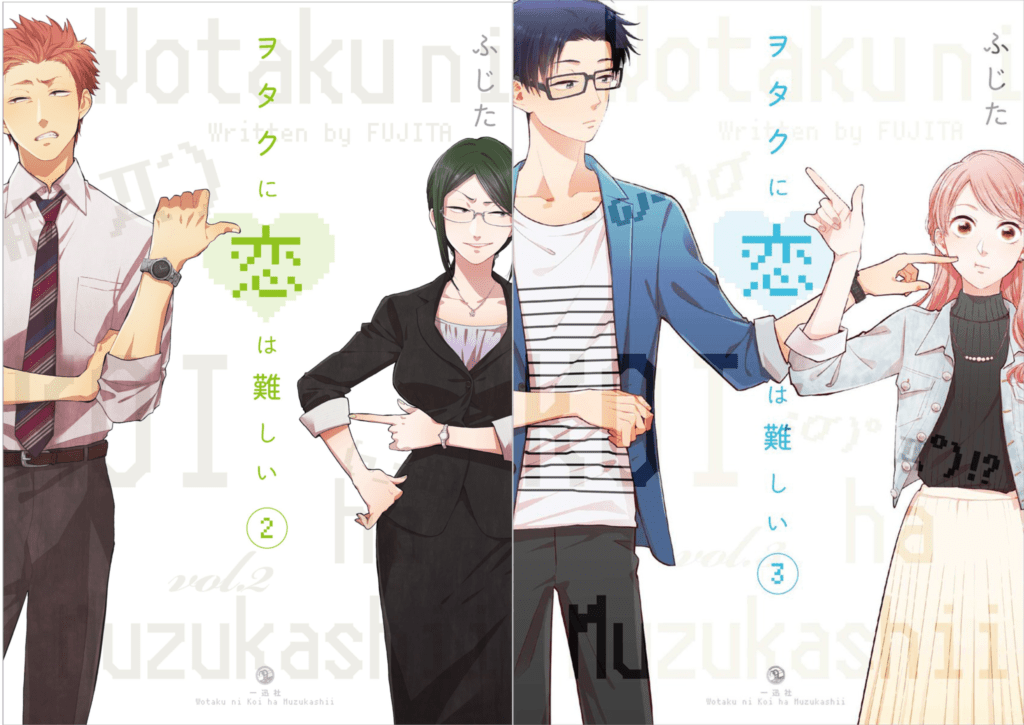 Last on the list and also the shortest one so far, Wotaku ni Koi wa Muzukashii is a simple tale with a lot of potential. As you may be able to guess from the title, the story follows a bunch of otakus who work in the same company. Among them, a game addicted otaku and a fujoshi, who begin dating after a post-work drinking session. How will their relationship work out?
The story may be a bland read for some, but I personally enjoy this otaku's perspective on love and relationships. It reminds me greatly of another 4-koma favourite of mine Danna ga Nani wo Itteiru ka Wakaranai Ken (I Can't Understand What My Husband Is Saying). If you're a fan of that, chances are you'll find something interesting about this!