For some people,  the existence of Pokémon Adventures may not be known (or known, but ignored) to them as most of the focus has been placed on the Pokémon games and anime. If you're one of them, you're definitely missing out on this treasure of a manga series. The manga was first released on August 1997 in Japan as Pocket Monsters SPECIAL (ポケットモンスターSPECIAL), and has been written by the same person ever since!
Hidenori Kusaka's dedication to this series is frankly impressive and inspiring. As of January 2017, 52 volumes have been released, alongside three pairs of mini-volumes depicting these three arcs from 'Black & White', 'X & Y', and 'Omega Ruby & Alpha Sapphire' series. Need more reasons to convince you to read Pokémon Adventures? Here we provide you a list on why you shouldn't miss out on this brilliant series.
---
1. Draws inspiration from the games
Some similarities that you may notice would be that the twenty-one main characters of the series from their respective games series are restricted to their regions. Also, it is often preached in the anime about the dangers of capturing legendaries, but you'll often see characters in the manga befriending and capturing legendaries (just like in the games). Despite the fact that the manga series is mostly game-based, it does not follow the games to a T and incorporates its own unique elements.
2. Contains darker themes
As the target audience for the anime (which children < 10 years old) targets differs from the manga, it is to no one's surprise that some may find it too childish or too cringey to bear. Pokémon Adventures provides a more realistic and mature outlook on the Pokémon universe with their more relatable and well-developed characters, occasional tragedy/angst, and the characters do age as time passes (not like Ash that stays 10 years old forever even after 20 years, lol).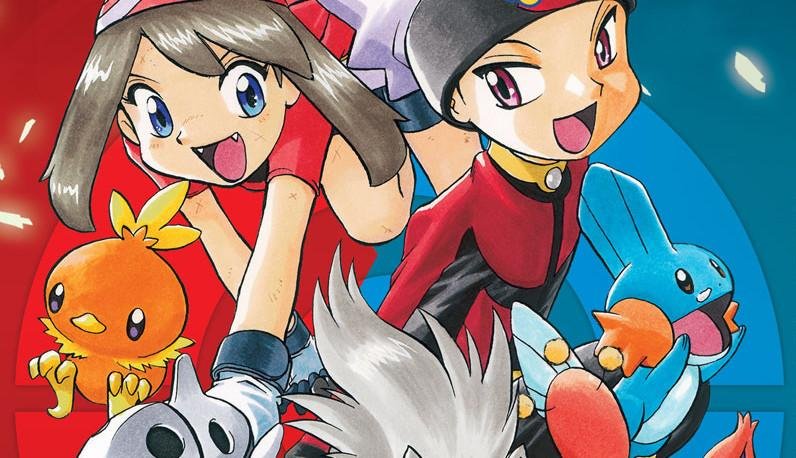 3. One of the best-selling manga of all-time
Having sold over 150 million copies worldwide, Pokémon Adventures is one of the best-selling mangas of all-time. That's definitely a huge accomplishment, as there were so many great mangas that were published within the 20 years since Pokémon Adventures was first released.
4. Recommended by original Pokémon creator
Upon the release of the manga, Pokémon creator Satoshi Tajiri has even endorsed the series by stating that "This is the comic that most resembles the world I was trying to convey" which is extremely high praise. I feel it indicates that the manga  is the best experience anyone can hope for from Pokémon! Even the game producer Tsunekazu Ishihara has also praised the series, saying, "I want every Pokémon fan to read this comic!" Well, if you are a fan and haven't read the comic yet, you should really start now!
---
Well, I hope this list manages to convince you to pick up Pokémon Adventures if you haven't already! It'd also be a great way to kill time or if you want to look for a long manga to read. With their awesome storyline, relatable characters, and great art, Pokémon Adventures is definitely a manga you should read!