Hold onto your angpao money as Nintendo has announced the global release of their highly anticipated hybrid console, known aptly as the Nintendo Switch. Expected to launch on 3rd March 2017, the concept of this next gen console is designed to go wherever the gamer goes.
Living up to its name, it can switch forms from a HD gaming console to a handheld portable console in a matter of seconds. It is set to launch globally for $299.99 / 29,980 yen (RM1341.71 pre-tax direct conversion).
The console comes with a 6.2-inch 1280×720 resolution multi-touch capacitive screen that enhances the portable gaming experience. In addition to that, it also has 32GB of internal storage, which you can expand with a microSDXC card. Physical form of the games are also available in the form of 'game cards', and the game card slot is located on top of the console. The Switch will be region free, allowing games from different regions to work on any Switch console.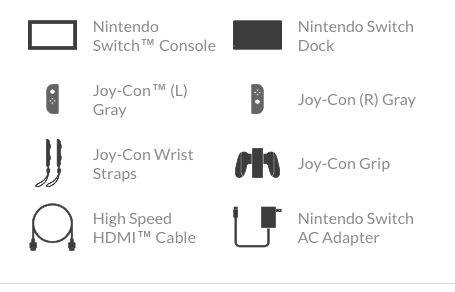 The Switch console comes with both the L & R Joy-cons, Joy-Con wrist straps, Joy-Con grip, the Nintendo Switch dock, a HDMI cable, and an AC adapter.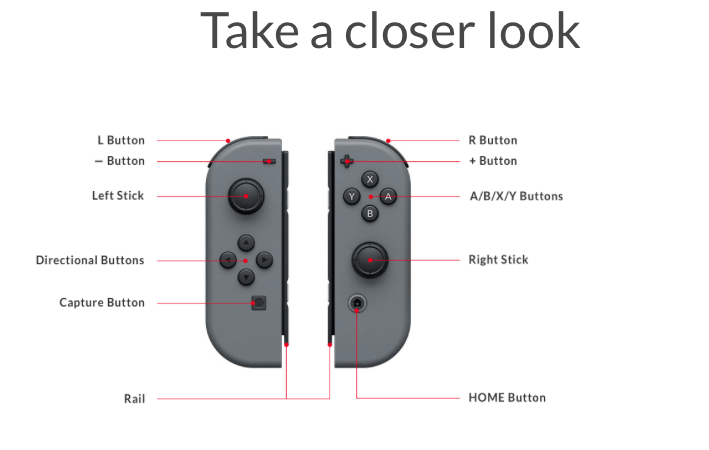 If you have multiple screens at home and want another Switch dock, it is available for $89.99, while the Pro Controller will be sold separately for $69.99.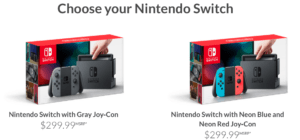 2 variants of the console have been shown, one with the grey controllers, as seen in the video, and another model with neon red and blue controllers. Both versions will be sold at the same suggested retail price and currently there is no news if it comes bundled with any games.
The Switch console launch presentation also featured games such as:
The Legend of Zelda: Breath of The Wild,
TES V: Skyrim
Splatoon 2,
Mario Kart 8 Deluxe,
Xenoblade Chronicles 2,
and many other games.
As of now, there is no confirmed price and launch date for Malaysia but regional distributors announced on Facebook that Singapore will get the console on its worldwide release date. Stay tuned to this space for more news regarding the Switch and start saving money in your tabung!