Welcome to We're Obsessed With… a column where THE MAGIC RAIN's writers share their current obsessions; from movies and TV shows, to books and video games. When it comes to the things you love, there's only one rule: No holds barred.
Read the rest of our column here!
---
Tokyo Revengers (Anime)
Boasting a great opening and probably the best ending soundtrack of the Spring Anime Season of 2021, Tokyo Revengers leaps ahead of the competition with steady pacing, likeable side characters, and captivating plot. Tokyo Revengers is the 5th major serialization to come from creator Ken Wakui, who has an immense flair for quality entertainment through his manga. It also won the Kondansha Manga Award (previous winners include BEASTARS and Attack on Titan) in 2020 and looks to continue its success through its anime adaptation.
Tokyo Revengers tells the compelling story of Takemichi Hanagaki, who has wasted his youth away after running away from most of the conflicts in his life, including his high school sweetheart, Tachibana Hinata. One day, he watches the news and learns that Hinata has died in an accident perpetrated by a shady organization. He is then transported exactly 12 years back into the past where he relives the peak days of his childhood, hoping to change the fate that awaits Hinata and his long lost group of friends.
Unlike most animes where the protagonist has great superpowers, goes through an extensive training arc or even has a hidden source of power, Takemichi has no such power and gains no such power. He only has the power to travel back in time which has its own set of rules and he gains no other power.
An interesting thing to note here is that the time travelling in this story does not branch into alternate timelines like Back to the Future, but rather it's a singular timeline that changes according to the actions of the protagonist. The animation and voice acting is good enough but what really carries Tokyo Revengers to great heights is the setting, characters and its sincere storytelling. — Char
Natsuki Hanae (Youtube)
Voice actor Natsuki Hanae is no stranger to the anime community, having voiced some of the most iconic characters we all know and love. You may know him as the voice of Ken Kaneki from Tokyo Ghoul, Tanjirō Kamado from Demon Slayer, Taichi Yagami from Digimon Adventure tri., and Kōsei Arima from Your Lie in April (among many others), but did you know he also runs a YouTube channel with almost 2 million subscribers?
I recently stumbled upon his channel, and I've been obsessed with it since. He posts streams of various genres of games, with his most-viewed video (boasting 16 million views) being a gameplay of Demon Slayer's Kimetsu no Renma game. Can't beat the voice of Tanjirō playing a game of Tanjirō himself! Hanae also seems to stream a lot of horror games as well.
One of my favorite types of content on his channel are the ones where he plays board/card games with other voice actors! In the videos in this series, dubbed the "Game of Darkness," Hanae and other voice actors dramatically pit themselves against one another, and the loser faces grave consequences.
My personal favorite is this "UNO of Darkness" video, where he plays against voice actors Kenshō Ono (Tetsuya Kuroko from Kuroko no Basket, Giorno Giovanna from JoJo's Bizarre Adventure: Golden Wind, Diluc from Genshin Impact), and Takuya Eguchi (Hachiman Hikigaya from My Teen Romantic Comedy SNAFU, Akihiko Kaji from Given, Takeo Gōda from Ore Monogatari!!) to determine the ultimate champion. This groundbreaking UNO game delivers chaos, a lot of shouting, classic anime-style humor, and of course, some gold-standard voice acting.
Natsuki Hanae recently celebrated his 30th birthday, and as a way of celebrating with his fans, he streamed multiple rounds of Among Us along with Kenshō Ono. If you can't get enough of him through his voice-acting roles alone, do check out his YouTube channel some time! — Kayri
High School Musical: The Musical: The Series (Disney+)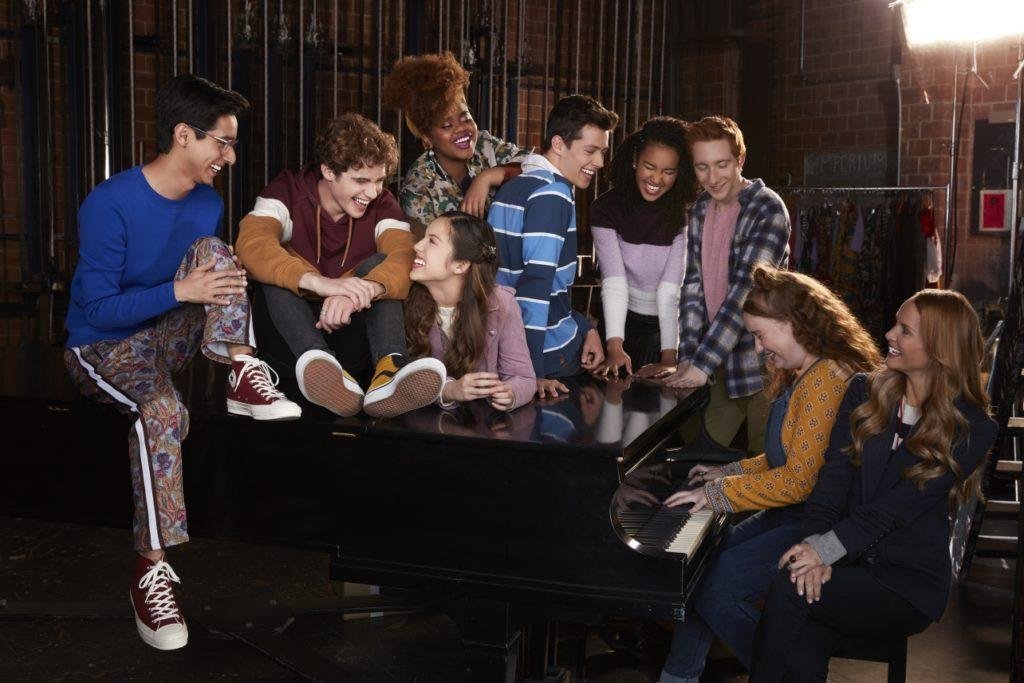 If you grew up watching High School Musical, subsequently memorised all the songs so you could sing it with your friends at school, then joined theatre, choir, band, or any other iteration to live out your dream — welcome to the club, this show was made for you.
High School Musical: The Musical: The Series is a mockumentary that takes place in the school where the High School Musical franchise was filmed. When the school's new drama teacher realises that they've never put on a production of High School Musical, she sets out to change that. In the process, sparking rivalries, testing old friendships, and causing new romances to blossom.
As cheesy as its plot may seem — and it does get pretty cheesy at times — the series is a fun romp and a genuine tribute to the original franchise. It helps that these kids are incredibly talented, and the series shows this off with a number of original songs and ballads. (Julia Lester's performance of Wondering literally puts tears in my eyes.) The show is currently finishing its second season, and I already can't wait for more. — Nathalie
LOKI (Disney+)
Loki is one of Marvel's household names synonymous with Thor or Captain America. The character growth of Loki from a mischievous villain to a sacrificial hero is amazing to follow in MCU's Infinity Stone saga. The Loki we first met would have never risked his life in an attempt to kill Thanos but the risk he took defines his character today. Thankfully, death never stopped anyone in the comic book world and that's the same here.
Loki returns after the Avengers' botched attempt at getting the Tesseract, and now he has escaped with it. This Loki, however, is the old Loki without all of the great character growth, so he has to do it all over again. (Yay!) This provides the Loki series with the mischievous antics, backstabbing, and smooth talking that I thoroughly enjoyed.
Splash on a large dash of the multiverse timeline and, boy, we've got a series that is as unique, if not more, than WandaVision. I loved WandaVision, but Loki hasn't even completed its run and I am already ranking it higher than WandaVision. It has a bold narrative, witty humour, and you can bet Loki knows how to show you a good time. — Alfred
Vivy: Flourite Eye's Song (Anime)
The end of June concludes the Spring season of anime, and the show that stood out the most was Vivy: Fluorite Eye's Song. The story revolves around Vivy, the world's first autonomous humanoid AI, whose purpose is to sing songs for people and bring smiles to them. One day, she is greeted by an AI named Matsumoto who forces Vivy to help him stop the war between AIs and humans that will happen one century later.
Studio WIT put everything they had into this original masterpiece from the storytelling, character design, soundtrack, and action sequences. Check out this wonderful show as it's undoubtedly the best anime from the Spring season this year, and potentially Anime of the Year. — Aliff
---
What are you obsessed with this month? Let us know in the comments below. We'd love to check them out!
For more content like this, follow us on Facebook, Instagram, Twitter, and Youtube for more.