It's been 7 months since the world of Teyvat was introduced to us Travellers! Since then, Genshin Impact has only grown bigger and bolder with more interesting content to be explored, and the the 1.5 update is set to be no exception.
Here's a list of things we are looking forward to the most in this upcoming update:
1. Housing System: Serenitea Pot
If you played Animal Crossing over the past year, you'll be familiar with the idea of collecting materials to customize your island. Now, you'll get to experience it once more in Genshin, except you'll now be landscaping the world of Teyvat instead of an island. With trees to cut and blueprints to collect, this will certainly keep us occupied for quite some time. Moreover, with it being part of the new Battle Pass weekly missions, you'll get to kill two birds with one stone with this update.
Pro tip: be sure to hoard materials before the update, as there is plenty you'll want to build to make your house your home!
2. Hide and Seek Event: Windtrace
Windtrace, a traditional game from Mondstadt, is a hide-and-seek game where you will be split into two groups: Hunters and Rebels. The Hunters are the seekers while the Rebels will have to hide or run away from the Hunters. Rebels will also have the added option to blend in with the environment by hiding behind props.
This will be a fun co-op game to participate in with friends and strangers alike. If you plan to play as a Hunter, make sure to memorize the map layout! It will make capturing the Rebels so much easier.
3. Zhongli and Eula's character story event
This update will be the first to feature an Act II for characters' story quests, and what better way to kick it off than with the Geo Archon, Zhongli. Zhongli's quest will feature a rock spirit-turned-dragon, Azhdaha, who has been hiding in Nantianmen this entire time. Much like in the previous chapter, we may be able to get to know more about Zhongli's past in Liyue.
Back in Mondstadt, we will get to know Eula and her aristocratic family. It is said that the Lawrence clan has a rich history leading back to Decarabian's rule over Old Mondstadt, and we're looking forward to learning more about it in Eula's character quest.
4. New Bosses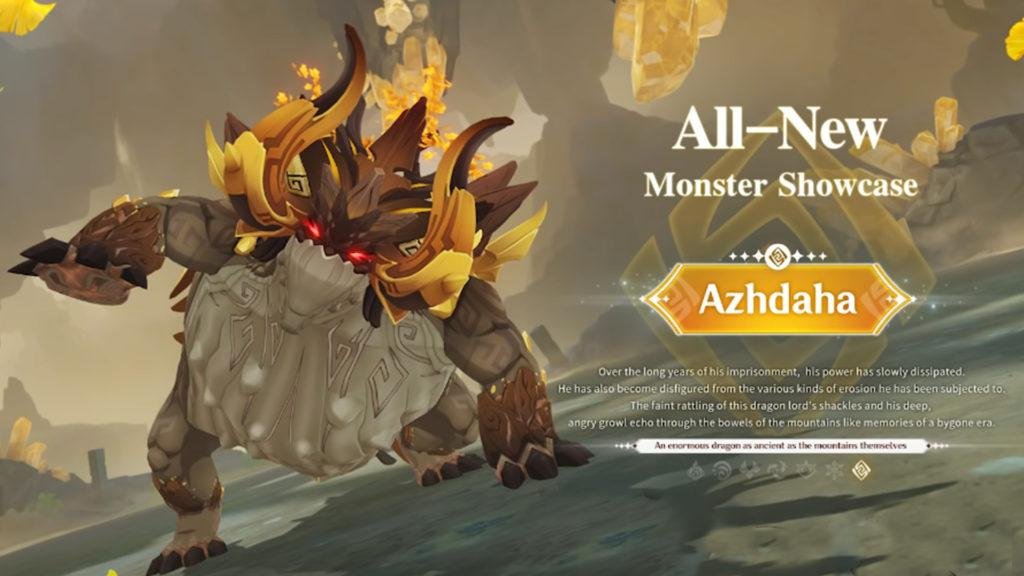 Players will have three new bosses to challenge in this update, one of which is a new weekly boss! Joining the weekly boss roster is Azhdaha, the story boss from Zhongli's Act II character story. Based on the video footage from the 1.5 Special Program, you'd better have your shield characters ready as he stomps hard!
The other bosses include a cyro hypostasis and an electro Abyss Herald. Could the new Herald be connected to yet another quest pertaining to your lost twin? We'll have to find out.
On another note, with the addition of these three new bosses, the resin consumption for the previous three weekly bosses will be reduced to 30, which will definitely make farming for new materials much easier.
5. Battlefront: Misty Dungeons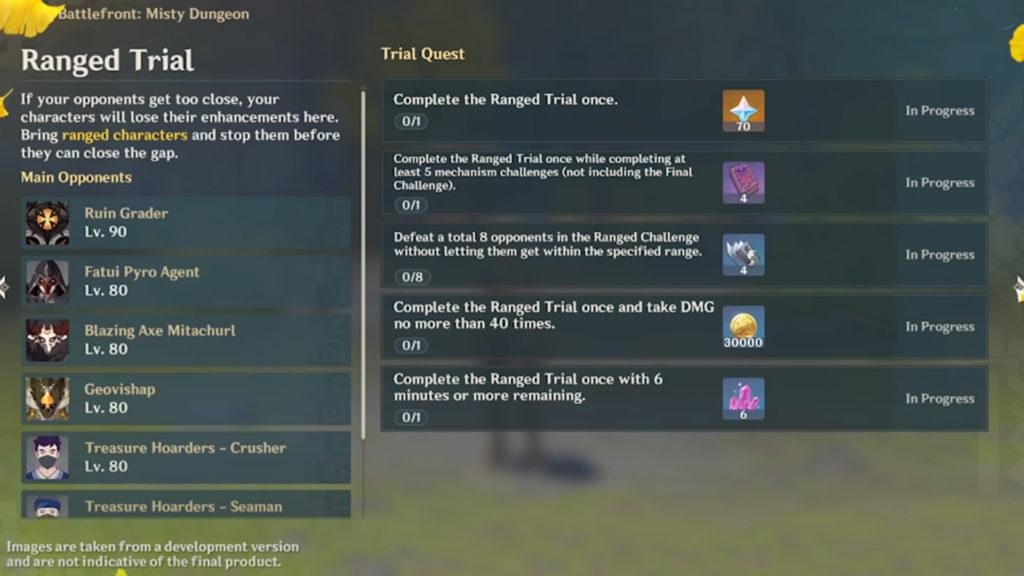 For the more strategic and challenge-seeking players, the Battlefront will be the event for you. There will be a number of Trials available to try, each with its own set of rules and tasks to complete.
The event will also include Ley Line Disorders, so you'll have to create the perfect team that fits the requirements for each trial. But fret not if you have a low character count, as you will be using only trial characters to truly test your understanding of the game and its elements.
---
These are just 5 out of the many improvement and additions Genshin Impact will be getting throughout the span of the version 1.5 update. A minor update players should take note of is for voice-over language deletion, where you can free up more space on your phone or PC by removing voice-over files that you do not use. We'll definitely be doing it, as we need all the space we can get for the upcoming Inazuma expansion.
Want to see the new updates live? THE MAGIC RAIN will be streaming the Version 1.5 update on our page on the 29th of April, so be sure to hit "Get Reminder" below to be notified when we go live!