League of Legends' fictional band K/DA will be making a comeback this October in conjunction with the 2020 League of Legends World Championship finals. In addition to a live performance at the Pudong Soccer Stadium in Shanghai, the group is set to release an EP with five original songs, including a feature from K-pop girl group TWICE.
K/DA will also be making an appearance across all of Riot Games' properties, with the exception of VALORANT. Read on to find out more about this exciting multi-game event!
Brand-new League skins
The four members of K/DA — Ahri, Akali, Evelynn and Kai'sa—will be receiving a new set of skins in League of Legends, simply titled "K/DA All Out". Ahri, Akali and Evelynn will come with a selection of 8 chromas, including event chromas inspired by outfits from the group's previous single, "The Baddest".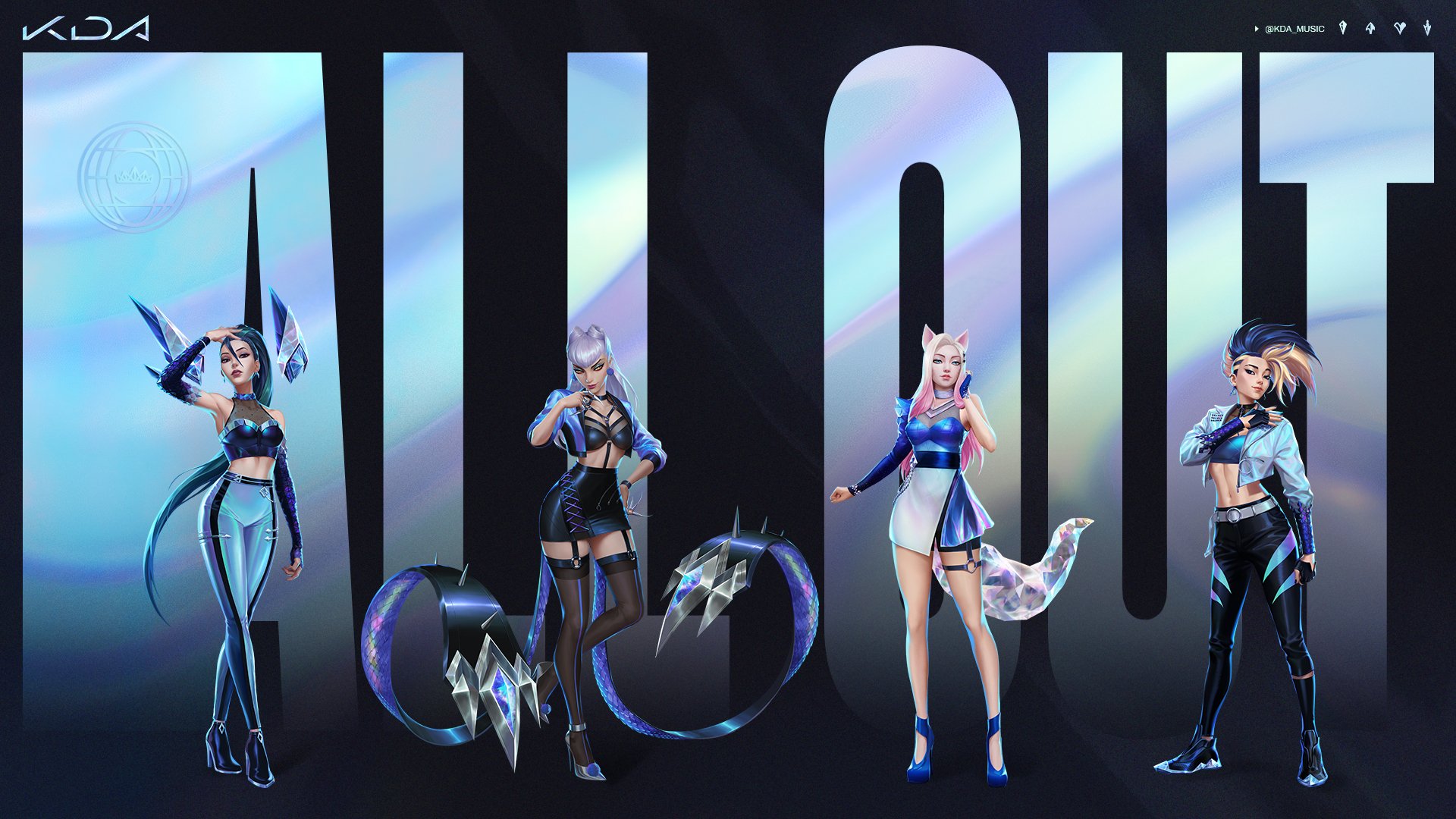 Fans of Kai'sa will be able to unlock a Prestige version of her K/DA All Out skin for 2,000 Worlds event tokens, which can be obtained from completing Worlds-themed missions.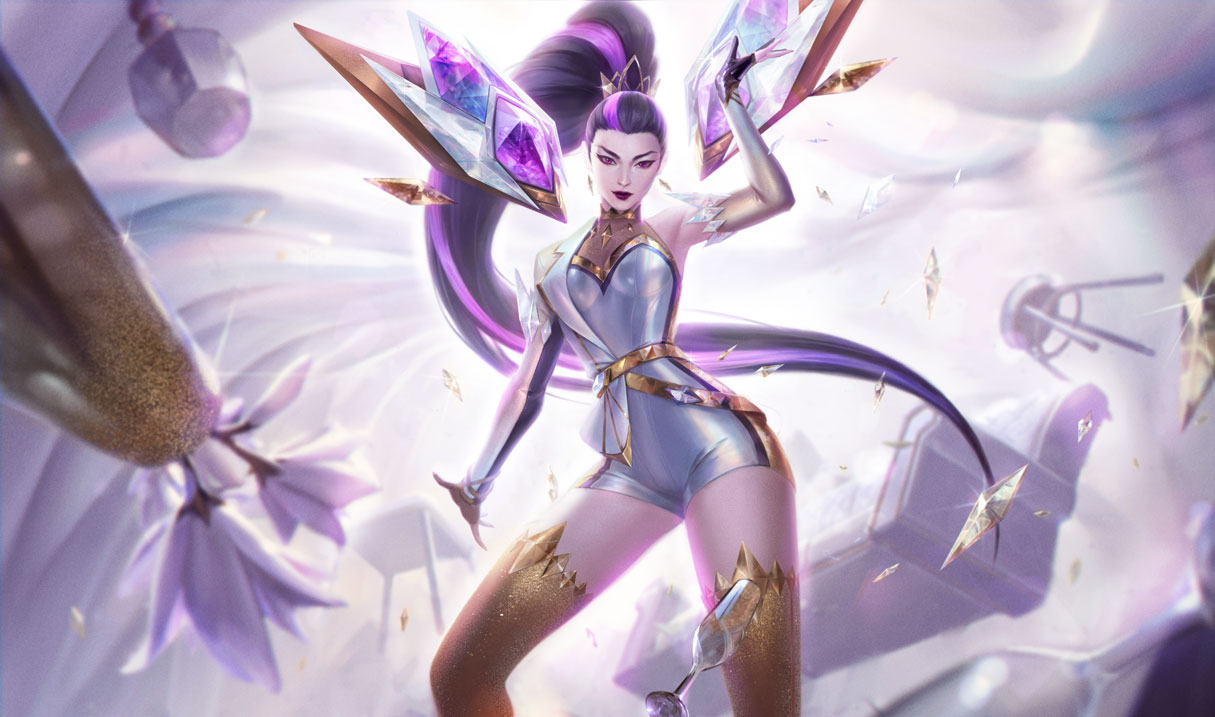 The K/DA All Out skins are scheduled to be released in patch 10.22 on the 29th of October.
An exciting debut
The four members of K/DA will be joined by the new champion Seraphine for their comeback performance. Seraphine was first revealed to players through a viral social media campaign, which introduced her as an aspiring singer who quickly rose through the ranks to become K/DA's latest collaborator.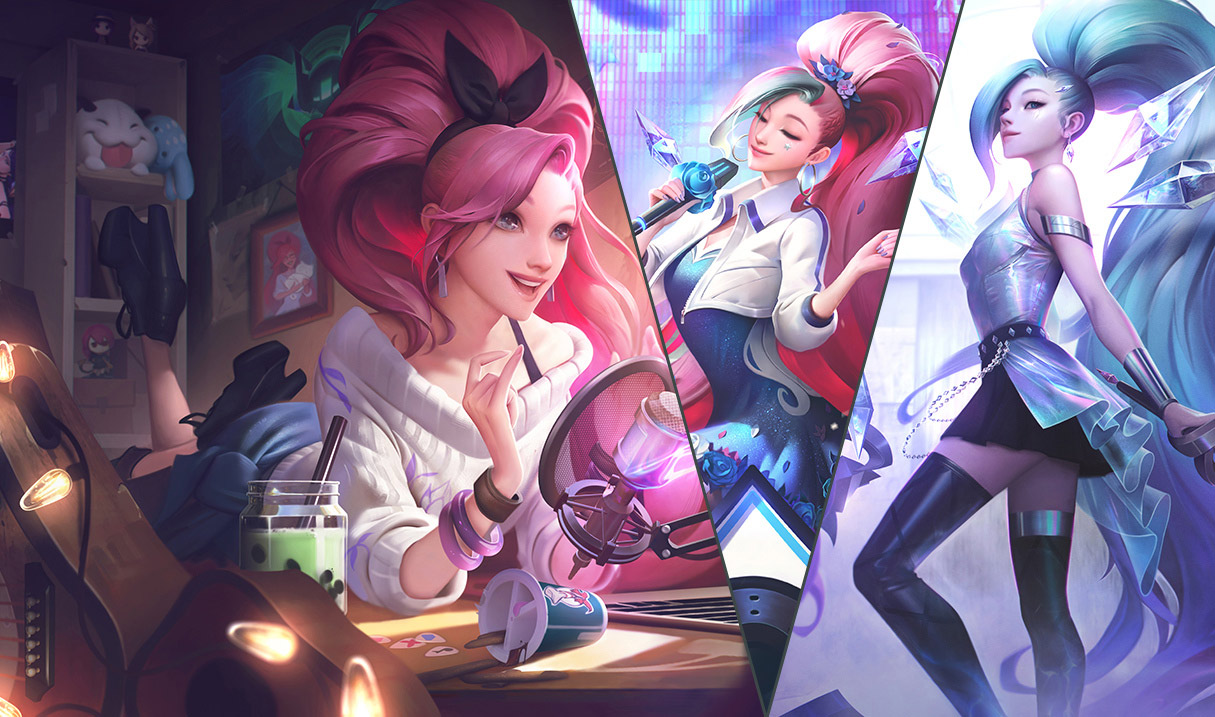 In the game, Seraphine is targeted as a support/midlaner, with a music-inspired kit that amplifies her own as well as her allies' abilities. She will be released in League of Legends on the 29th of October, along with her Ultimate skin, K/DA All Out Seraphine.
For a more detailed look at Seraphine and her abilities, check out our analysis here.
Legends of Runeterra event pass
Legends of Runeterra players are in for a treat with the new K/DA All Out Event Pass, which drops on the 28th of October.
All players will receive five new spell cards inspired by Seraphine and K/DA, while die-hard stans can opt to purchase a variety of cosmetic upgrades. These include new Guardian variants, emotes, card backs, and even a K/DA themed board that comes with instrumental versions of their songs.
The event will also come with a new game mode called K/DA Star Power. Fans can choose to play one of five decks, which are each built around one of the five new spell cards.
Little Legends variants
K/DA will be coming to Teamfight Tactics in the form of variants for five Little Legends: Featherknight, Hushtail, Squink, Furyhorn, and Lightcharger.
Each Little Legend will come in two variants; one inspired by the 2018 K/DA skins, and another based on the new All Out line.
New faces in Wild Rift
Finally, League of Legends: Wild Rift will be welcoming seven new champions to its Regional Open Beta on the 27th of October. Darius, Draven, and Lee Sin will be joined by Seraphine and the remaining K/DA members, Akali, Kai'sa, and Evelynn.
Though not much is currently known about Wild Rift's K/DA event, we can expect to see the K/DA All Out skins being added to the mobile game.
---
With so much content being added to the K/DA universe, it's definitely a great time to be a fan of this fictional girl group. Let us know which update you're most excited for in the comments below!