The Super Mario Bros. 35th Anniversary Direct came as a surprise to most of us, and it is an absolute delight for all Mario fans out there. There's quite literally something for everyone, ranging from new games, new events, and even physical items that are sure to get you feeling nostalgic. Check out some of the stream highlights below:
---
Game & Watch Super Mario Bros
First up, we have the Game & Watch Super Mario Bros. This is honestly so cool and nostalgia-inducing. I have personally never played with a Game & Watch before, but being able to own one now and play Super Mario Bros. in such a classic form is an amazing feeling.
Super Mario 3D World + Bowser's Fury
Super Mario 3D World will be coming to the Nintendo Switch in the form of a remaster, which includes a new section called Bowser's Fury. However, at this point not much is known about the contents of Bowser's Fury.
Super Mario Bros. 35
Next up, here's something for everyone who owns a Nintendo Switch and Nintendo Online: Super Mario Bros. 35, a Super Mario battle royale game similar to Tetris 99.
In this game, you will play through classic Mario stages with an interesting twist. 34 other players will be sending the enemies they kill to their opponents, and you will have to try to be the last one standing to win.
Mario Kart Live Home Circuit
After going through some of the more nostalgia-inducing Mario content, the stream introduces to us something very new: Mario Kart Live Home Circuit. This isn't a video game in a traditional sense, as players can set up physical checkpoints to create their own track and control RC cars through their Nintendo Switch.
This is probably the first Nintendo game that fully utilises augmented reality, and it looks like it's going to be a lot of fun for a younger audience.
Other Game News
Super Mario All Stars will also be coming to Nintendo Switch through the Super NES – Nintendo Switch Online collection, which is free for Nintendo Switch Online members.
There's also a little something for non-Switch owners, as there will be new content for Mario Kart Tour and new quests through My Nintendo, where players can earn points and get some exclusive rewards (limited to the US & Canada).
There will also be Mario-related events in non-Mario Games, such as Super Smash Bros, Splatoon 2 and Animal Crossing!
Merchandise
If you want to get some Mario-themed products to show off your love, there will be plenty of physical products for you to choose from, like shoes or shirts.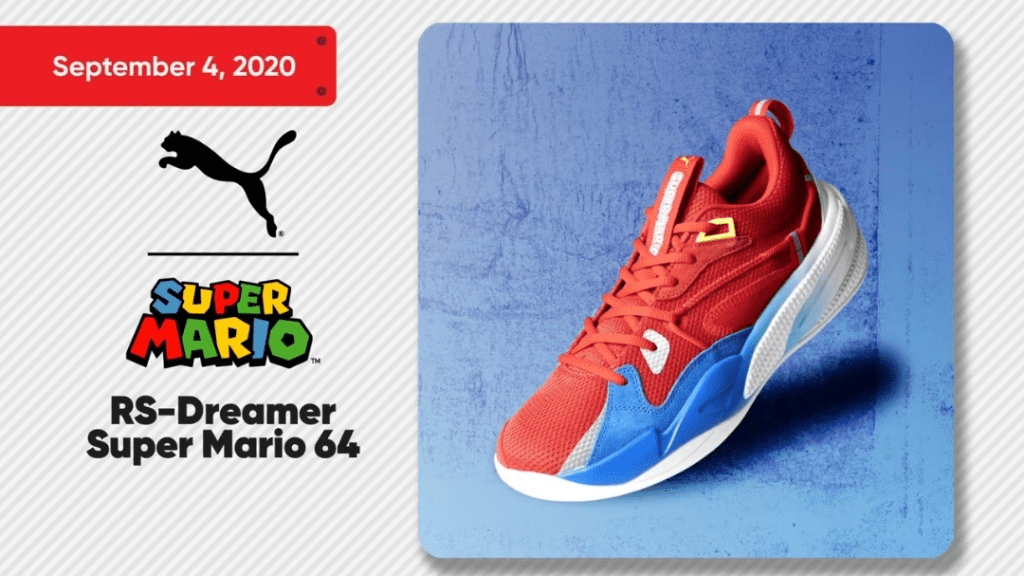 There's also a selection of Mario-themed family games coming soon, such as Monopoly and Jenga, for those who want to bring some Mario into your family game night.
Super Mario 3D All Stars
Saving the best for last, 3 classic Super Mario 3D games will be released as a bundle called Super Mario 3D All Stars. This bundle will feature Super Mario 64, Super Mario Sunshine, and Super Mario Galaxy.
On top of being one of the only Super Mario 3D game bundles out there, it will also feature improvements to these classic games, like higher resolutions.
---
This is proving to be an awesome time for Mario fans with all this Mario content coming soon, from new games to new updates, modern ports of classic games, and all kinds of merchandise to boot. Let's all enjoy this historical moment together, and play some Mario games!