It goes without saying that COVID-19 has put a damper on events around the world. Event organisers who aren't able to adapt to the new normal will find themselves struggling in these turbulent times, but not everyone has given up yet. 
AniManGaki, one of the largest ACG (Animation, Comics and Gaming) events in Malaysia debuted their first-ever online event, AniManGaki Online. It was held from the 21st till the 23rd of August, featuring a variety of panels, competitions, performances and more to keep us entertained while socially distanced.
Here are some of the activities that we found interesting throughout the three-day long virtual adventure.
Legends of Runeterra Tournament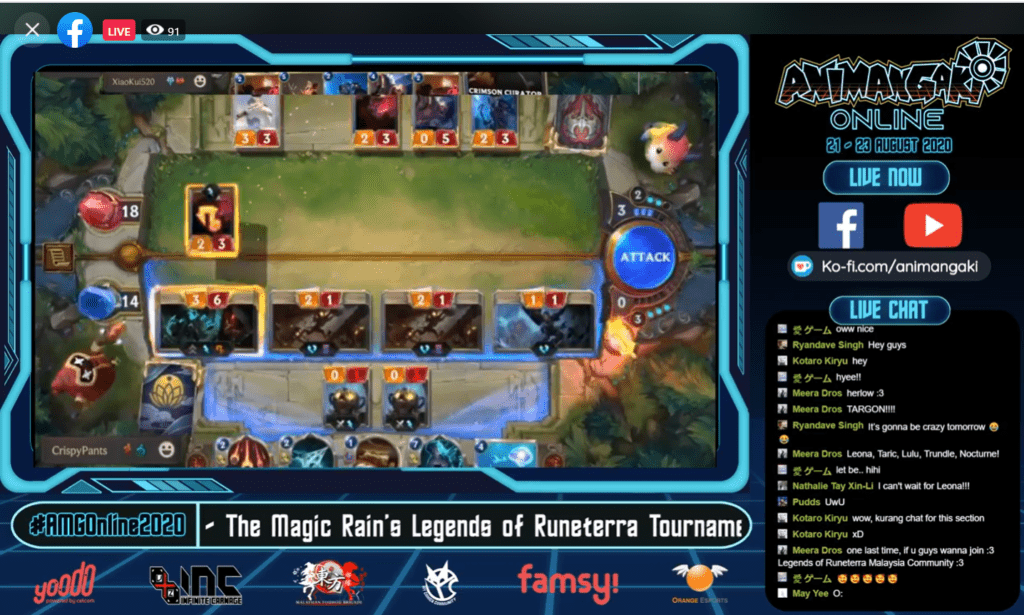 After an opening speech from event emcees Dante, Ash and Iki, AniManGaki Online 2020 kicked off with the first ever Malaysian Legends of Runeterra tournament, organized by our very own team at THE MAGIC RAIN.
After a close three matches against his opponent, local cosplayer Crispypants (a.k.a. Business Magikarp) managed to prevail as the winner of the exciting 16-player tournament. With a strong showing from both players and the audience alike, it's definitely a sign that the competitive card game and e-sports scene in Malaysia is alive and thriving.
Creative Cosplay Photo Competition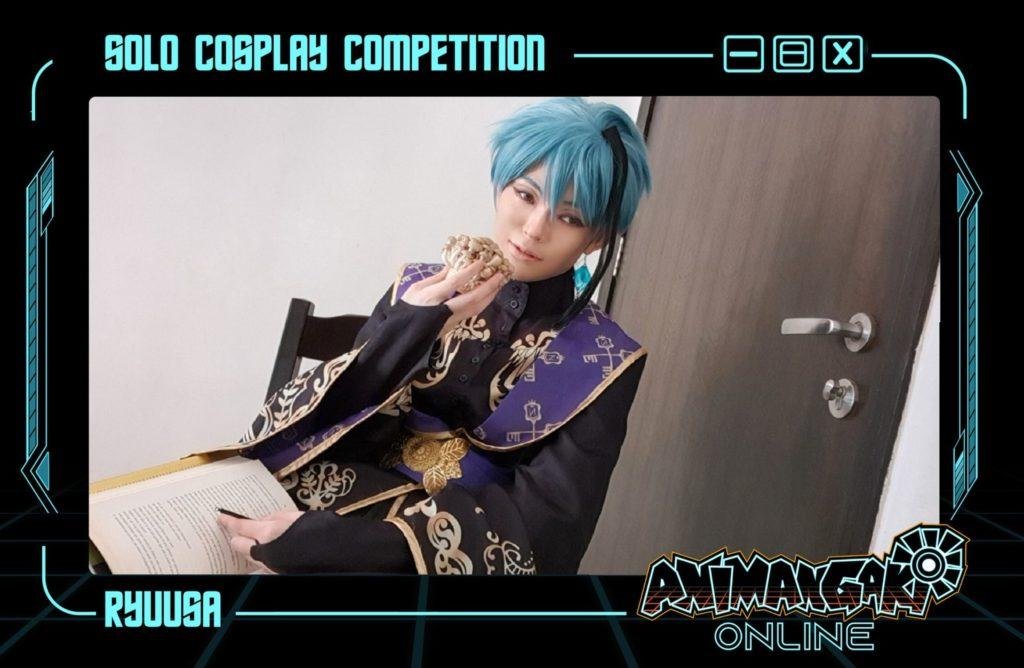 AniManGaki put a twist on the traditional cosplay competition by having their participants submit photos of their characters spending time at home. Judges Rikka Blurhound, Alex Chrysler and Calvin Wong definitely had a hard time choosing a winner between each of the creative submissions! After some deliberation and an audience vote, cosplayer Ryuusa managed to walk away as the first place winner of the cosplay competition.
No Straight Roads Panel
Before No Straight Roads launched to the public, the team at Metronomik gave AniManGaki fans a peek into the creative decisions that made the game tick. Did you know Mayday's and Zuke's personalities are apparent even in their dodge rolls? Did you know the boss character Sayu was a Malaysian school girl before she was designed as a mermaid?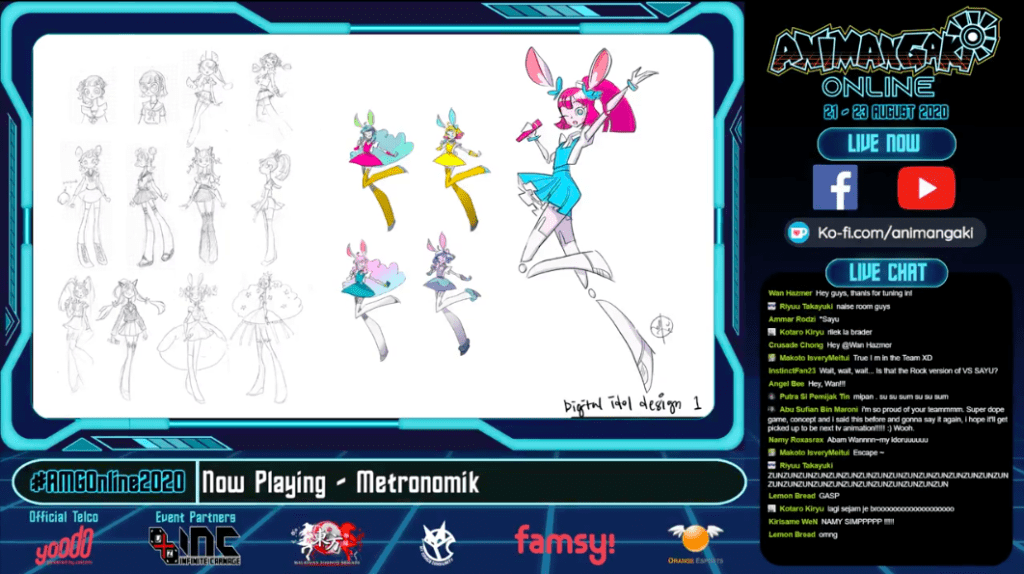 However, the factoid that stood out the most was the character animations. With music being a core element of the game, animators were asked to time the boss characters' movements to match the beat of the music. To achieve this effect, they even designed their own system to convert Beats Per Minute to Frames Per Minute. Well, we definitely have a greater appreciation for the art of game design now!
No Straight Roads is available now on PS4, Xbox One, Nintendo Switch, and Epic Games Store.
Touhou Superstars Interview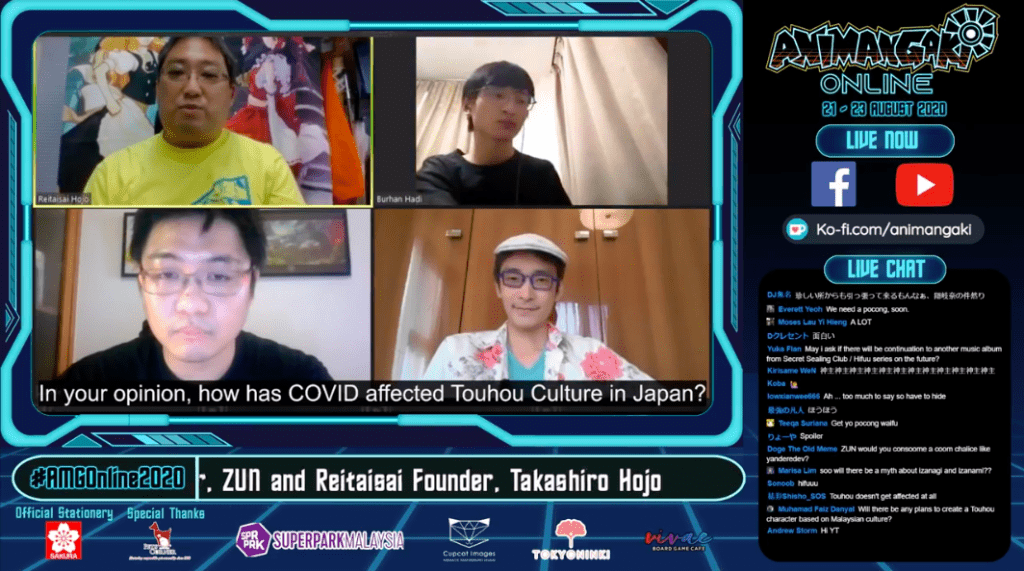 Two of the biggest names in Touhou made an exclusive appearance during AniManGaki Online: ZUN, legendary Touhou game designer, and Takahiro Hojo, organiser of the internationally renowned Touhou event, Reitaisai.
With plans for ZUN's old titles to be ported to Steam, it seems like the community will have some good news to look forward to. However, the two also shared their concerns for Covid-19 and how it has impacted the Japanese Touhou community. Not only are events non-existent, doujin circles are struggling without the added income. Still, they have not lost hope and Takahiro Hojo hopes to organise an online Reitaisai this Fall.
Liliana Vampaia Guest Appearance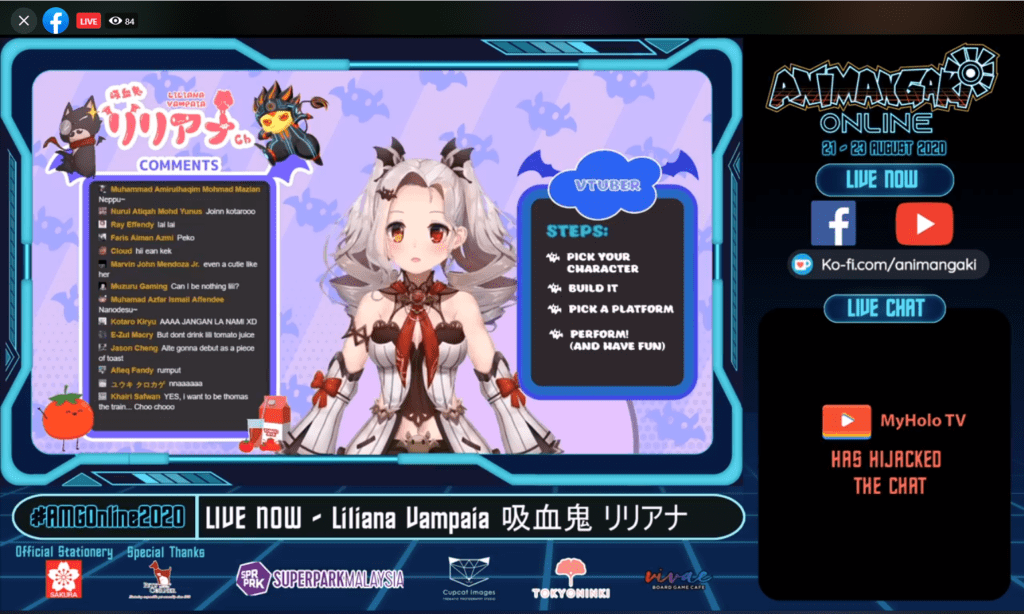 In this segment, we got to learn more about Malaysia's rising Vtuber Liliana Vampaia through her quirky yet encouraging vampire persona. Her fans, also known as "tomatoes" were not hesitant to show their love through the live comments, which helped to keep Lili cheerful on stream. Overall, it was an eye-opening experience overflowing with cuteness and bubbly energy.
Room For Improvement?
It is not an easy task to enter an unfamiliar platform while having to work around its limitations. The team's perseverance and hard work are clear on-screen. However, there is one thing that they could work on for future events — interaction. 
As most of the performances were pre-recorded, interactions felt very one-sided as many of the performers had no way of responding to the live comments left by the attendees. While having pre-recorded performances helps to minimise glitches on screen, it also loses the freshness and uniqueness that an online platform can provide and capitalise on.
Nonetheless, AniManGaki Online did a great job in pulling through three days of streams despite the technical difficulties and unfamiliar platform–proving that it is possible for ACG events to be done online, as long as the organisers make a few tweaks to the physical event formula and add a splash of creativity.  
---
What are your thoughts on AniManGaki Online? Do you think online ACG events will prevail in the future? Let us know in the comments below.