It's been nearly a year since K/DA's Pop/Stars took the world by storm, and with the immense success of League of Legends' virtual K-Pop group, it's no surprise that the developers at Riot Games would try to catch lightning in a bottle twice with another musical performance at the League of Legends World Championship finals on November 10th.
The new group, named True Damage, consists of the champions Akali, Yasuo, Qiyana, Ekko, and Senna, with rappers Soyeon, Becky G, Keke Palmer, Thutmose, and Duckwrth lending their voices to the project.
Curious to learn more? Here's everything we know so far about True Damage:
---
The Skins
The True Damage skin line consists of four Epic skins for Akali, Yasuo, Qiyana, and Senna, all priced at 1350 RP each, while Ekko will receive an 1820 RP Legendary skin, complete with brand new voicelines and animations.
Qiyana is also set to receive a Prestige edition of her skin, designed by Nicolas Ghesquire, Louis Vuitton's Artistic Designer of Women's Collections. This is only the beginning of Louis Vuitton's exclusive collaboration with League of Legends, as more Prestige editions and even a clothing collection inspired by True Damage are scheduled to be released next year.
If you're wondering how K/DA's rapper Akali made her way into another music-themed skin line, the story goes that in the year after her group's debut, Akali formed True Damage as a side project to bring together Yasuo, Qiyana, Senna and Ekko's unique talents.
The Talents
True Damage's virtual rappers needed real-world stars to bring them to life, and much like the champions themselves, the rappers chosen for the project came from a diverse range of backgrounds.
South Korean rapper and leader of the K-pop group (G)-IDLE, Soyeon, is no stranger to working with League of Legends, having provided the voice for last year's K/DA Akali. She looks set to reprise her role, a dream come true for her as Soyeon's childhood dream was apparently to become a ninja.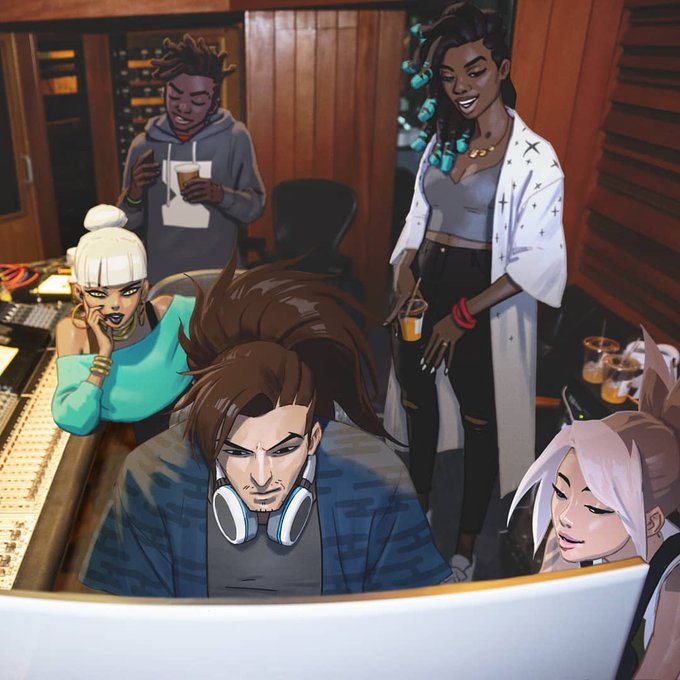 American actresses and rappers Becky G and Keke Palmer are arguably the biggest names in the lineup, having starred in 2017's Power Rangers and HBO's Hustlers respectively. Both artistes have previously been involved in other unconventional collaborations, from Becky G's featured verse on K-pop star J-Hope's single "Chicken Noodle Soup", to Palmer's continued advocacy for children' rights organisations such as the Saving Our Daughters oath project.
Finally, the two male rappers featured on the project, Duckwrth and Thutmose, are relative newcomers to the music scene, having both released their first albums in 2016 and 2018 respectively. Both artistes were also featured on the soundtrack for Sony's animated hit Into The Spider-Verse.
The… Little Legends?
If you've been abandoning League of Legends in favour of its sister game Teamfight Tactics, the True Damage craze will still be coming your way with the addition of three new Little Legends—Ossia, QiQi, and Melisma. As usual, you'll be able to hatch these cute critters with a True Damage egg.
---
Conclusion
It looks like music-themed Worlds skins are here to stay—and if last year is any indication, you can expect a mind-blowing music video and amazing performance to grace the stage at the League of Legends World Championship finals on the 10th of November.