We're huge fans of anime here at The Magic Rain, so there wasn't any surprise when the category received one of the highest nominations during our end-of-year round-up. This list includes everything under the umbrella – standalone series, sequels, and even anime movies that came out in 2018.
The most popular franchise in our list? Boku no Hero Academia, of course! BnHA Season 3 and My Hero Academia: Two Heroes easily climbed their way into our top rankings. But what else made the list? Read on to find out.
---
1. Sora Yori mo Tooi Basho (A Place Further Than The Universe)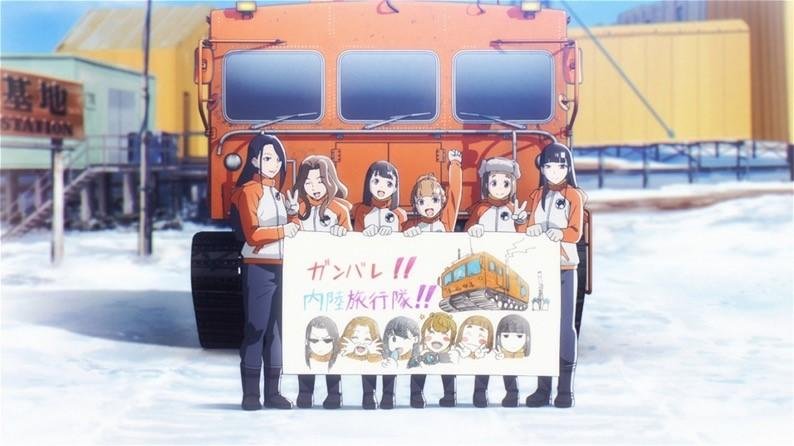 At the beginning of 2018, there were a few anime that immediately won over our hearts. Sora Yori mo Tooi Basho was one of them. This anime about four high school girls' journey to Antartica may seem like a weird premise, but believe me when we say not only does it work, but it's also a major tearjerker.
Ultimately it's a beautiful story about growth, love, and friendship between four friends bundled together with an adventure of a lifetime. We wrote a full review about it here.
2. Violet Evergarden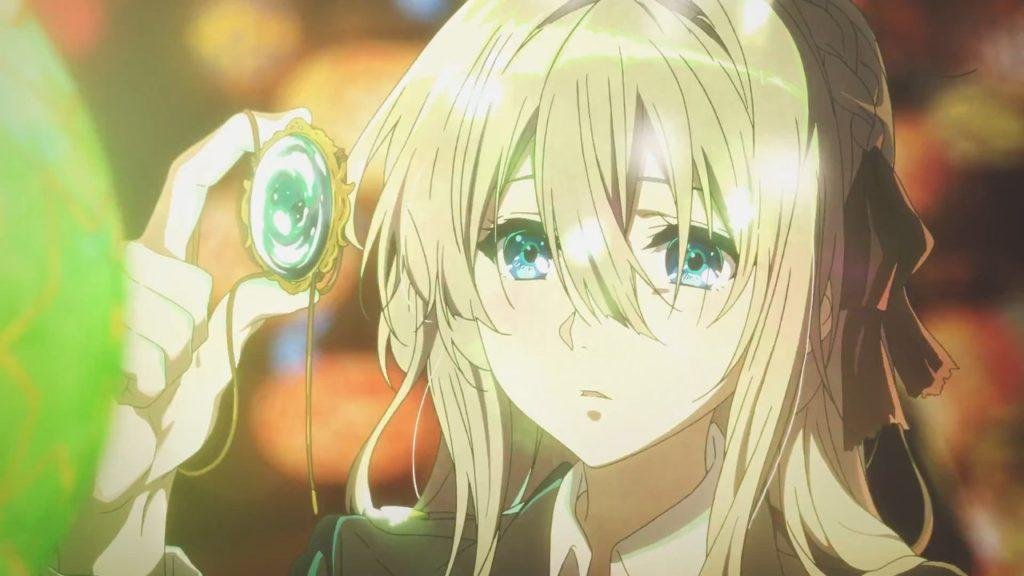 The long-awaited anime adaptation from Kyoto Animation did not disappoint. Violet Evergarden started as a light novel, documenting the tale of a military veteran turned Auto Memory Doll (a.k.a. writing for others) named Violet. The anime follows her lessons in life, friendship, and love while she tries to find her footing in a post-war world.
As expected, the highlight of this series was its animation. In that aspect, Kyoto Animation simply lorded over every other nomination in this list, earning its rightful spot here.
3. SSSS.Gridman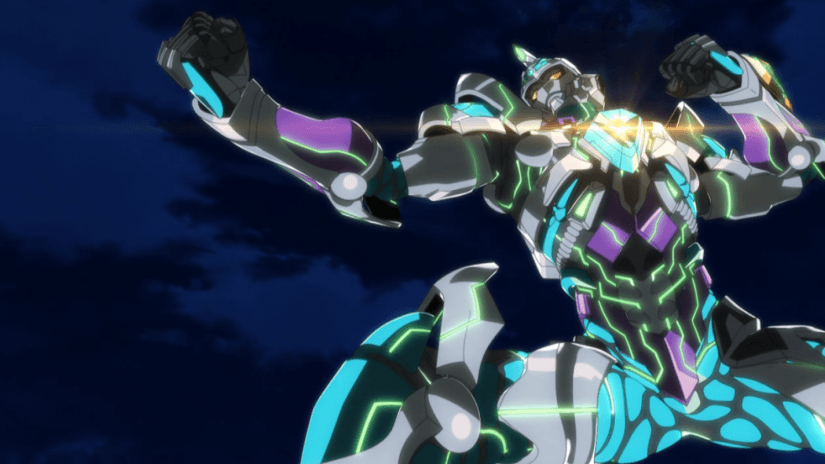 Based on the old tokusatsu series Gridman, the anime version features an updated and stylish version of its predecessor while paying homage to the tokusatsu genre as a whole, with a specific focus on the Ultraman and Super Sentai series. Studio Trigger's collaboration with Tsuburaya was a great showcase of transferring the tokusatsu series into different art forms, which may encourage other series to be next in line (cue Kamen Rider Black RX opening).
Not to mention, Gridman made thick girls an in-thing for anime fans (Rikka Takarada) and also delivered a storyline that focused on loneliness and depression. With an ending that you won't see coming, Gridman easily reserves its space in our list.
4. Yuru Camp (Laid-Back Camp)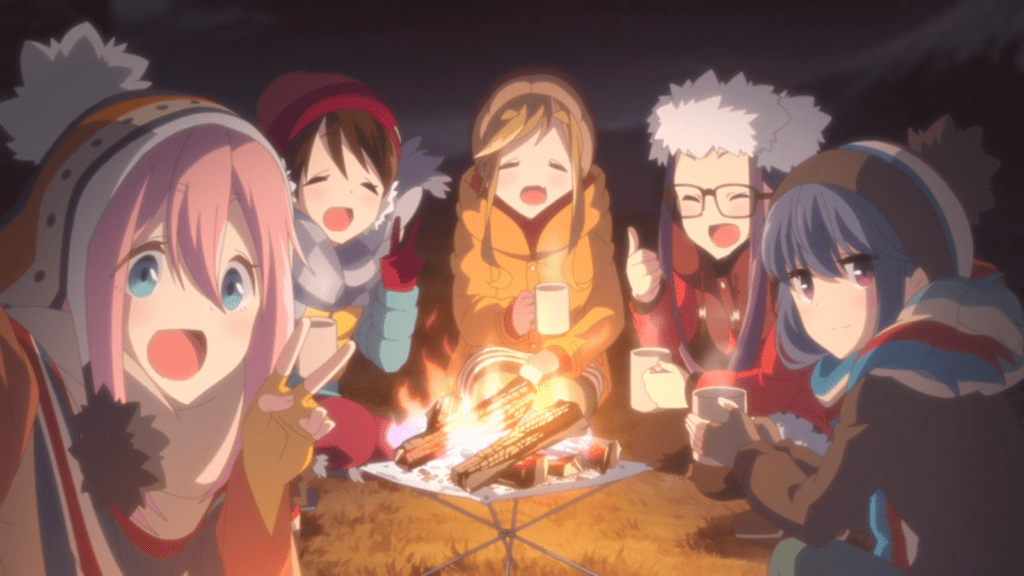 There aren't many heart-warming anime on this list, so this one definitely takes the cake. Yuru Camp is an adorable tale about opening one's heart to companionship, which will surely tug on your heart strings.
What puts this anime on our list is its unique setting, taking place away from the city and focusing on camping and nature. Its relaxed pace and tone is also a much needed break from all the other tragic stories this year.
5. Shingeki no Kyojin S3 (Attack On Titan S3)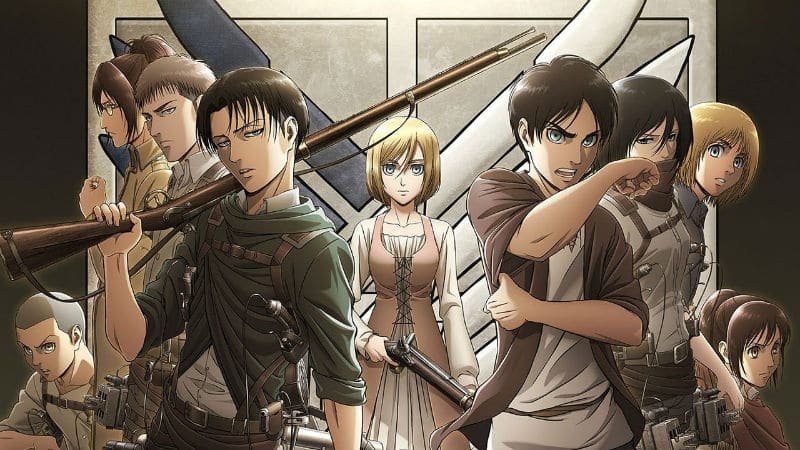 Speaking of tragedy, Shingeki no Kyojin S3 was full of it! The third season definitely shifted in tone, focusing on internal conflicts and politics rather than slaying titans. There was also a lot of character development and world expansion this season.
The fact that it managed to hold its own despite the lack of action this season, only goes to show the strength of its story. That's what makes it a solid entry into our list!
6. Megalo Box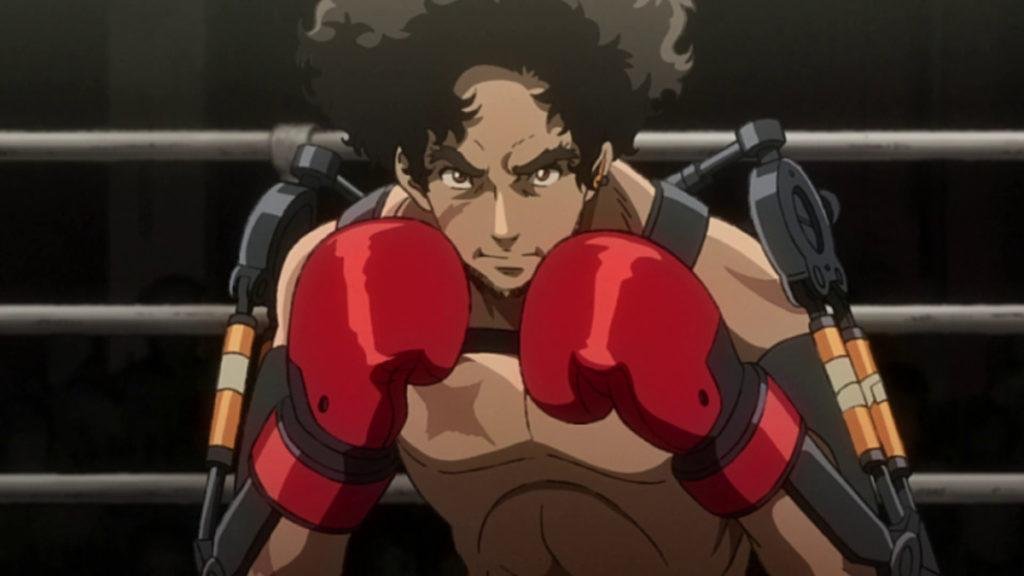 Based off Ashita no Joe in conjunction with its 50th year anniversary, Megalo Box is a modernized retelling of Joe Yabuki's boxing journey. Easily the sleeper hit of the year, this series combines low fi hip hop beats with old school animation techniques to give you an original experience unlike any other.
Combining the premise of an underdog who has big dreams through gripping storytelling alongside deep character development, few stories come close to this level of intensity.
7. Hataraku Saibo (Cells At Work)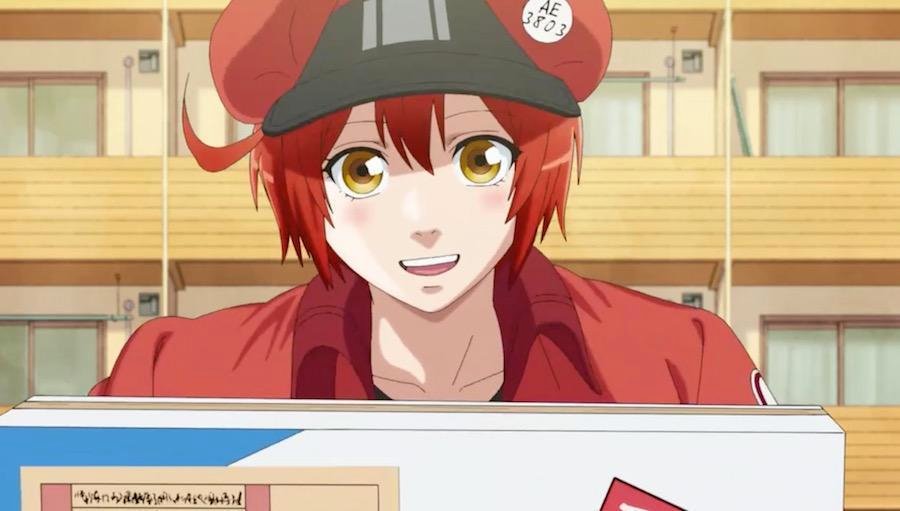 This anime actually made it to the news feeds of casual anime fans, so you know it's a keeper. Hataraku Saibo takes a closer look at the cells inside your body, from the oxygen-carrying red-blood cells to the bacteria-fighting white blood cells; all anthropomorphised of course.
Not only was this show funny and adorable, it turned out to be incredibly educational too! It also happened to spark the Platelets cosplay meme that flooded conventions for months without end. (Hands up if you ever cosplayed a Platelet!)
8. Jojo's Bizarre Adventure: Vento Aureo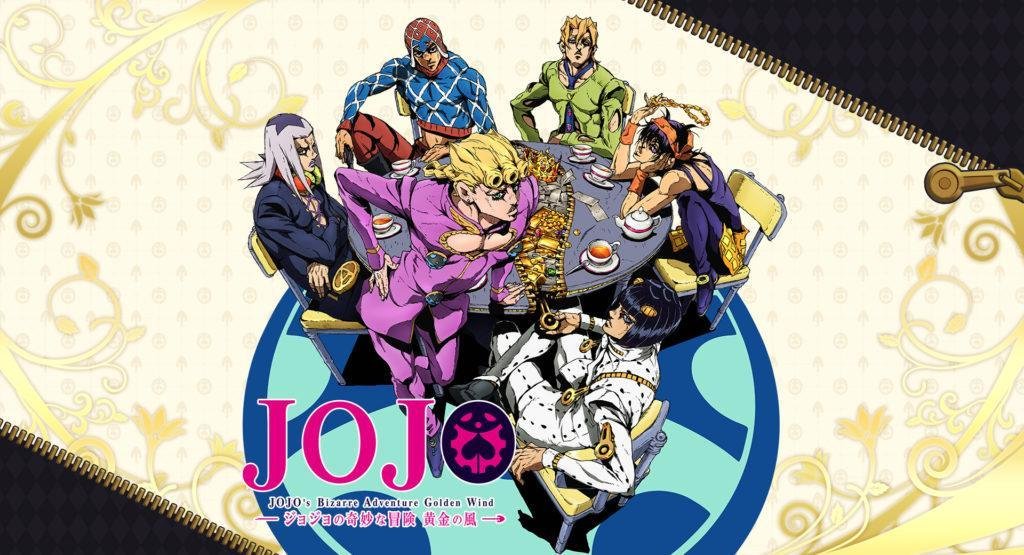 Jojo made its return after a 2 year hiatus and David Production delivers on all fronts in terms of animation and sound effects. The main protagonist, Giorno Giovanna (Giogio), supposed son of series arch villain Dio Brando, sets out on a journey to find meaning to his purpose of his existence and leave his old life behind him. Having the ability to give life to inorganic materials (as bizarre as powers get), Giogio's goal is to eradicate his beloved town in Italy of the mafia syndicate that plagues it.
The Jojo series always delivers great action backed by stellar storytelling while almost always presenting the unpredictable. This series is still ongoing but the first 13 episodes is good enough to convince us that this is one of the gems of 2018.
9. Goblin Slayer

Despite being coveted for its highly controversial rape and abuse themes, Goblin Slayer is actually an excellent Dungeon & Dragons story. Cancelling out "nakama power" and "everything will be alright power", the story progresses in a gritty and dirty fashion, mixing good luck with bad while showcasing the various outcomes of different situations that you are not prepared for.
Placing readiness and intelligence as the most valuable resources available in any given situation, Goblin Slayer carefully supplants reality into the mind of the audience.
10. Wotaku ni Koi wa Muzukashii (Wotakoi: Love is Hard for Otaku)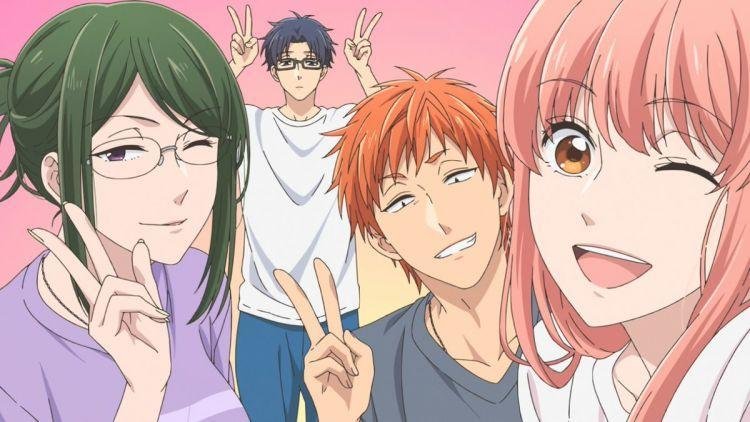 Don't otakus look for love too? In this anime, a gamer and a fujoshi (a fan of "boys love") get into a relationship after finding out they work in the same workplace. The anime explores the… unique challenges of their relationships in a comedic fashion.
This season is super endearing, and without a doubt, the best 4-koma anime adaptation for this year. We'd recommend this one any time you need a pick-me-up.
11. Boku no Hero Academia S3 (My Hero Academia S3)
Featuring some of the best battles this season (All Might vs All For One, Deku vs Bakugou), BNHA Season 3 packs a solid mean punch. Arguably the most successful franchise to come out from Japan in recent years, BNHA provides unparalleled action, genuine heartwarming moments and a heavy dose of philosophy this season.
Being a massive hit over in America, this superhero anime is not about to slow down anytime soon and is rightfully at the top of the mountain.
12. Boruto: Naruto Next Generations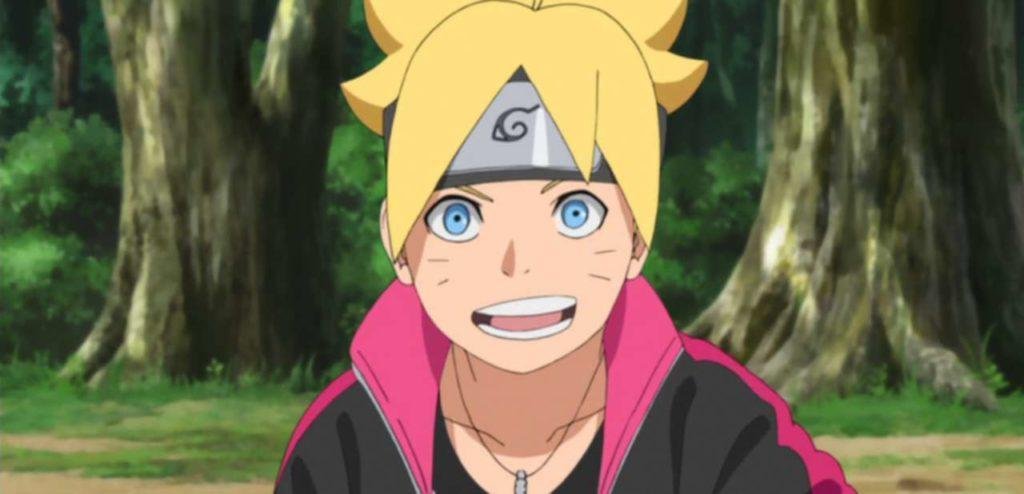 Lastly, we couldn't end the anime list without our favourite ninja, Boruto! With all the "Boruto's dad is so cool" memes running around, there is no denying that Boruto is actually a good anime, though it may have a clichéd beginning.
However, the problems Boruto faces are totally different from that of Naruto, and it presents a different take on the massive franchise that is the Naruto world. Great fight sequences and an unorthodox storytelling method provides for an unexpected turn of events, and that is why Boruto has a firm place in our list.
13. Sayonara no Asa ni Yakusoku no Hana wo Kazarou (Maquia: When The Promised Flower Blooms)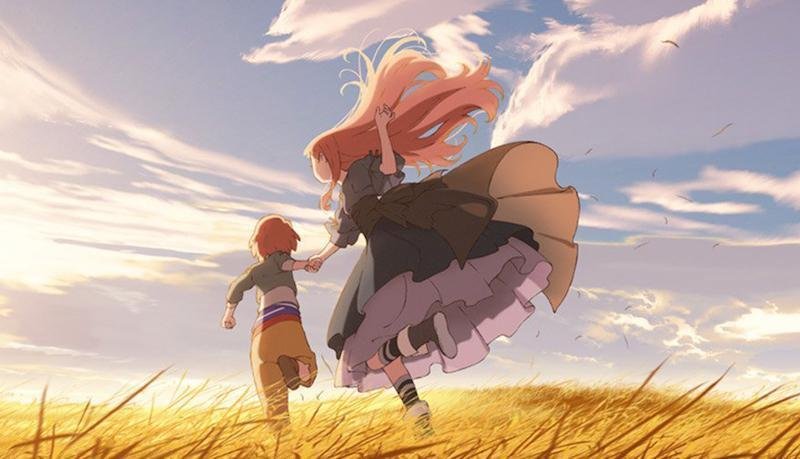 One of the long-listed animated movies for the Oscars this year, this anime movie is a stunning visual experience. Its story begins when a young girl of Iorph descent is left alone after the Mezerte army attacks her home. Stranded, she suddenly finds an orphaned baby boy of Mezerte descent and decides to raise it.
With its unorthodox premise and themes about racism and chosen family, combined with a gorgeous art style, this movie immediately stands out among the rest. Just be warned: you'll want to prepare some tissues before watching this.
14. Liz to Aoi Tori (Liz and the Blue Bird)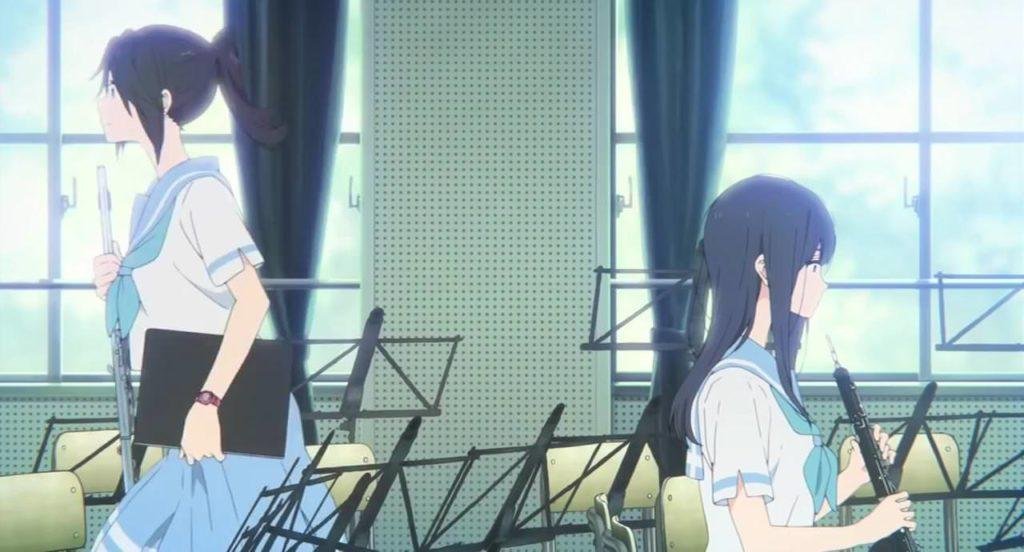 Here's a bit of trivia for you – this movie is actually a side story for the anime Hibike Euphonium (Eng: Sound Euphonium). But rest assured it functions well as a standalone, and in fact, was also long-listed for an Oscar this year!
The movie takes a closer look at the friendship between Mizore Yoroizuna and Nozomi Kasaki, an oboe and flute player respectively in the Kitauji High School music club. When the club decides to play the song Liz and the Blue Bird, the two are suddenly shoved into the spotlight, forcing them to re-examine their friendship.
15. My Hero Academia: Two Heroes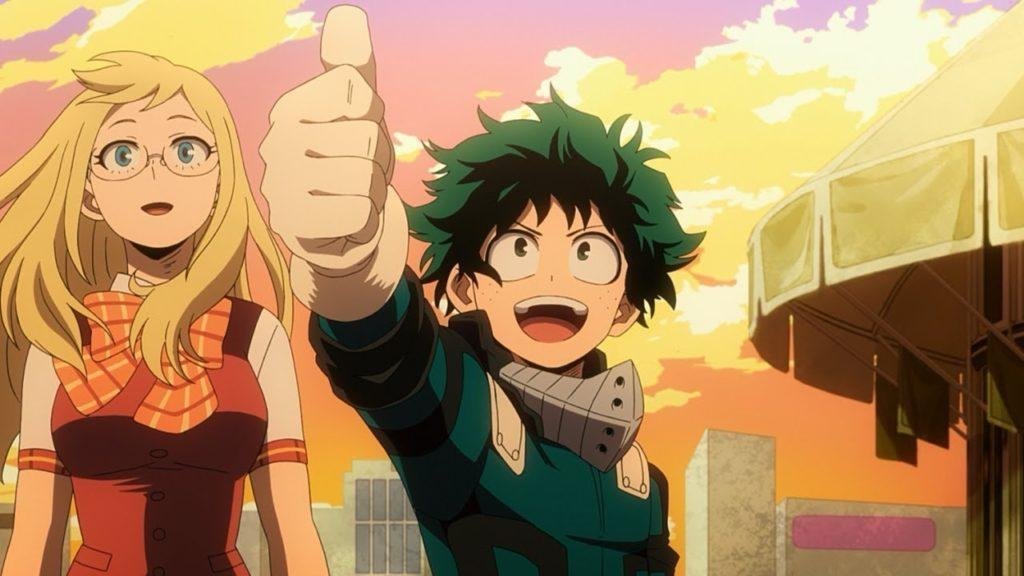 How do you follow up to one of the best manga series to be ever written? You create a spin off movie that is canon to the current timeline and story of it! Featuring All Might during his younger days and his sidekick, a dastardly plot that threatens to destroy the world, a really cute thick girl and more action sequences you can throw a rock at, Two Heroes is one of the best anime movies to come out this year.
---
Do your agree with our Top 15? Share your own nominations with us in the comments below!