September just begun and you know what that means… there's only one more month until October! Now, besides the usual Halloween festivities, this spook-tacular month is also home to a long beloved tradition among artists. That is, Inktober.
A quick history lesson: Inktober was created by artist Jake Parker in 2009 as a personal challenge to improve his inking skills and develop positive drawing habits. The 31-day challenge has since been adopted by thousands of artists around the globe, who share their progress and results online with others by using the official hashtag #Inktober or #Inktober2018.
Every year, as a starter, Parker releases a 31-day list of prompts to kick start participants' creative juices, but even that is not set in stone. Participants are welcome to switch things up however they like, including creating their own themes and prompt lists and sharing them with others. Of course, there's nothing wrong with following the official prompt list anyway. This year's one was released recently. Check it out!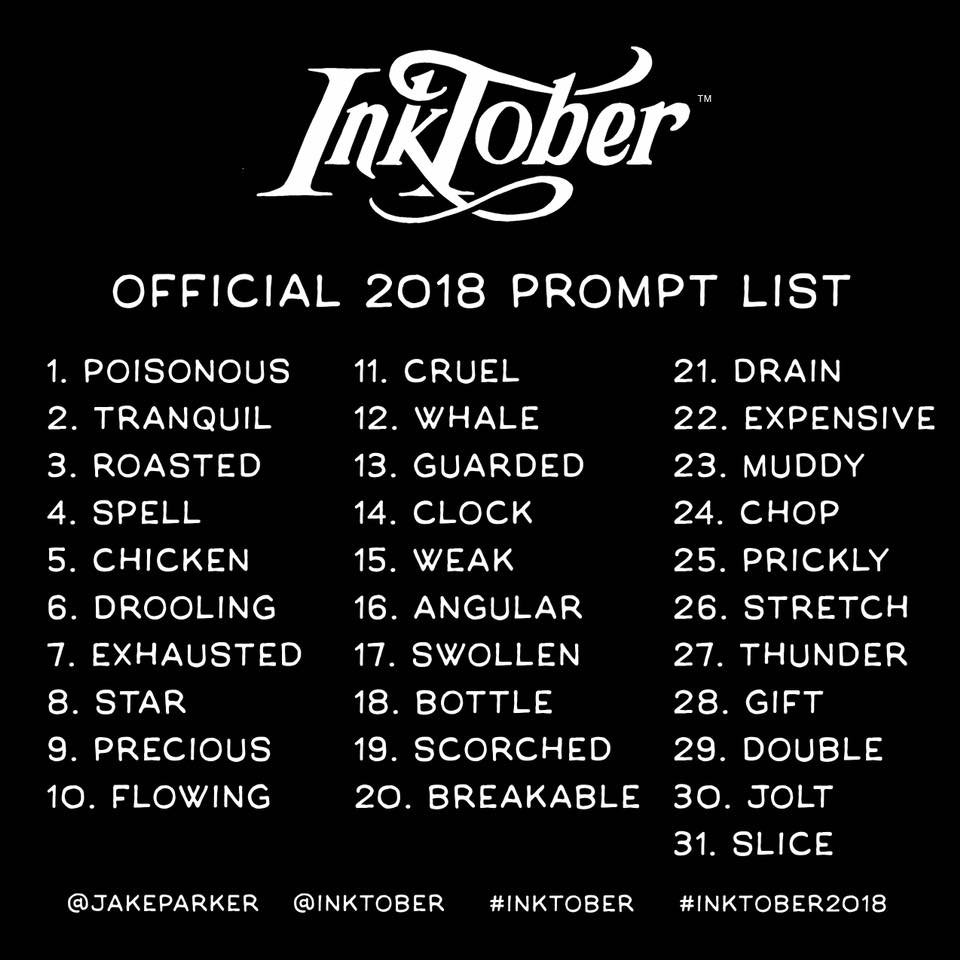 Just because there are 31 days on this list, doesn't mean that you have to commit daily for 31 days. On his website, Parker stresses that it's all about fostering consistent drawing habits, so it doesn't matter if you "do it daily, or go the half-marathon route and post every other day, or just do the 5K and post once a week. What ever you decide, just be consistent with it."
Piqued your interest yet? For more information about Inktober, visit Jake Parker's official website here!