Produced by Marvel Studios; Distributed by Walt Disney Studios Motion Pictures
Director: Peyton Reed
Producer: Kevin Feige, Stephen Broussard
Cast: Paul Rudd, Evangeline Lilly, Michael Peña, Walton Goggins, Bobby Cannavale, Judy Greer
Release Date: 25 June 2018
Running Time: 1 hour 58 minutes
Summary
Ant-Man and the Wasp is the sequel to 2015's surprisingly enjoyable Ant-Man. Set after the events of Captain America: Civil War, but before Avengers: Infinity War, the film starts off with Scott Lang (Paul Rudd) dealing with the aftermath of taking Captain America's side in Civil War, namely being put under house arrest for 2 years. Suddenly approached again by Hank Pym (Michael Douglas) and Hope van Dyne (Evangeline Lilly), Scott now has to don the Ant-Man suit again to stop more evil-doers. At least, that's as far as I can say without spoiling it big time.
So what do we think of the movie now that we've watched it? Well sit tight, cause we've got your answer. We'll take a look at the technical aspects of the movie first.
Marvel Studios Makes a Marvel Movie
When it comes to making superhero movies look good, nobody does it better than Marvel. The cinematography is solid and sturdy, so you never miss what happens on screen. The visual and special effects are probably the nicest looking I've seen since Thor: Ragnarok or Doctor Strange, while the costume design is spot on (the Wasp does look gorgeous) and the musical score is… alright, I guess. It fits the situation but isn't particularly memorable, which is sadly a pitfall of many Marvel movies before it. Other than that, it's a really pretty movie
A Story Under House Arrest
That headline doesn't mean the story is bad, it just means that it's confined to a single setting, and as a result of that, the sense of scale feels much smaller than other superhero movies, like Guardians of the Galaxy, or Doctor Strange even. That isn't to say it's very shallow however, as everyone has a battle to deal with, big or small (get it, cause it's Ant-Man? I'll stop now.)
The film is set almost entirely in San Francisco, with a plot that involves a lot of back-and-forth between characters. Without spoiling too much, in the two years Scott was under house arrest, he built up a security company with his best friend Luis (Michael Peña), who's back to inject even more humour in this story. Having to balance company issues with his own life as the Ant-Man proves to be a large focus as it gets them in trouble plenty of times.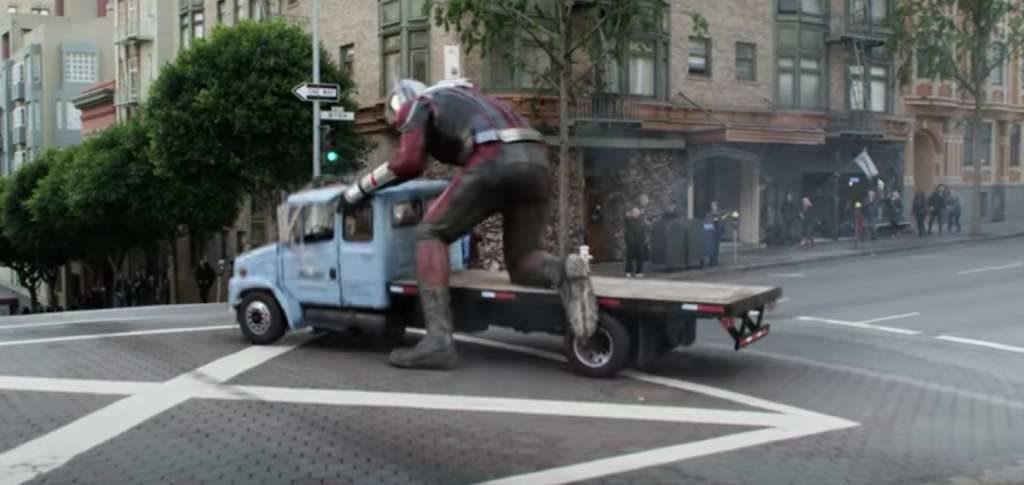 The villains themselves are nothing to sneeze at either, with an amazing breakout performance by Hannah-John Kamen, who plays Ghost, and Walton Goggins as Sonny Burch adds a bit of Southern flavour to the mix. Both these villains have their own motivations, and become a major thorn in the side of Scott and the gang.
However, there are a few gripes that take away from the movie slightly, primarily focused on the pacing. If looked at directly, its almost 2 hour running time seems short enough, but that length ends up being a detriment sometimes. With how certain characters interact, it feels like there's almost no time at all to push the interaction any further, and tense scenes become interspersed with comedic bits all too quickly.
VERDICT: 4th best superhero movie this year… out of 4
It's a good movie, no one could say otherwise. It also serves as a good continuation to the Ant-Man story. However, in a year when we've had Black Panther, Avengers: Infinity War and even The Incredibles 2 arrive already, it sort of pales in comparison. Definitely give this one a watch if you want to stay caught up with the main Avengers storyline, but if you weren't big on Marvel movies to begin with, I don't think this one will sway your opinion.