The following article was submitted by Amir
2017 has been a great year. With great movies such as Spiderman: Homecoming, Justice League and also the release of new phones like the Samsung Galaxy S8 and the iPhone X. But for Gundam enthusiasts, we care more for the release of the new kits during 2017 and here are my Top 5 Gundam Model Kits for 2017 in no particular order. So prepare your wallets and buy them if you haven't!
Gundam Barbatos Lupus Rex (HG)
Released back in early February of 2017, this model kit has been a fan favorite as the series ended during the same year. The detail presented on the kit is superbly done and with some tweaking like sharpening certain parts on the claws and the V-fin, this model kit is superb!
Unicorn Gundam 03 Phenex [Gold Plated] P-Bandai Edition (PG)
If you feel that you need a really special model kit to feel special, then this Unicorn Phenex is the right one for you. This model kit is gold plated which gives off a really beautiful shine if you ever let light shine through it. The details on the kit maybe a bit troublesome with lots of construction and precision required but it definitely is worth your time to build.
Zeta Gundam (HGUC)
Some people may say let bygones be bygones, but what Bandai did here is nothing short of spectacular. Part of the Gunpla Evolution Project, this Zeta model kit has a better range of movement with improved joint parts and added details. This model kit is one worth buying for those people who just love the classics!
Gundam Bael (HG)
Another kit from Mobile Suit Gundam Iron-Blooded Orphans, this model kit is amazing with its joint movement and moderately detailed frame. With more added personal details, this kit will look great on your model kit shelf!
RX-0 Unicorn Gundam (RG)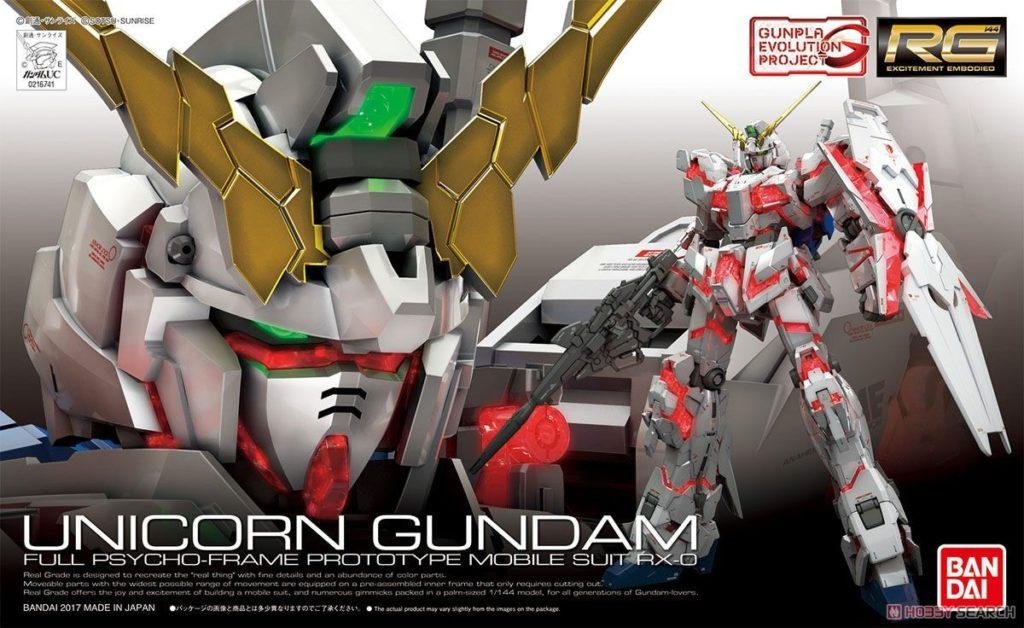 One of my favorite kits, the details on this kit is both elaborate and quite sturdy too! What makes it even better is the transformation gimmick and the amount of joint movement which makes it great for doing complex poses!
What are your favorite 2017 Gundam model kits? Do give a comment below!