How do cosplayers get that perfectly-flawless skin that you see in their photos? Is it really all just the work of PhotoShop and editing? Not quite.
Having good makeup is a large contributing factor to the sheen of perfection that appears in cosplay pictures, and a dash of surrealism when these cosplayers appear in real life at events with that smooth baby-butt skin.
If you are new to cosplay or even to makeup, you may be wondering why there seems to be tons of different items with weird names. What's a foundation? What's a primer? When trying to source for makeup products, coming from a person who had absolutely none at all, my journey of exploring the makeup world for the sake of cosplay was a rocky one, filled with turbulent waves of researching which brand had a better concealer and stalking to see if my favorite cosplayers shared information about what exact eyeliner they used. I knew nothing about makeup at all when I was starting to cosplay, so I understand how daunting a task it may be to learn about it. "If I don't even know what all these products are for, how am I supposed to even put it on? Do I even really need it?"
The Starter Kit series is a brief guide to makeup products used for a typical full-face cosplay makeup. Some additional items may be required depending on the character you're cosplaying (e.g. if they have blue/green/white skin, you may need face paint), but for now, this is a basic list of items cosplayers use to do their makeup for the face, so the next time you walk into a makeup store, you will know exactly what you need and what you're looking for.
Our focus of this article is on the face, specifically the primer and base makeup, so before you get into what products you need to buy, first you should determine your skin type. Do you have dry skin, oily skin, or a combination of both on different areas of your face? You can then ensure that the products you get will target your skin type appropriately and work its full potential to give you flawless-looking skin for that perfect cosplay photo.
Primer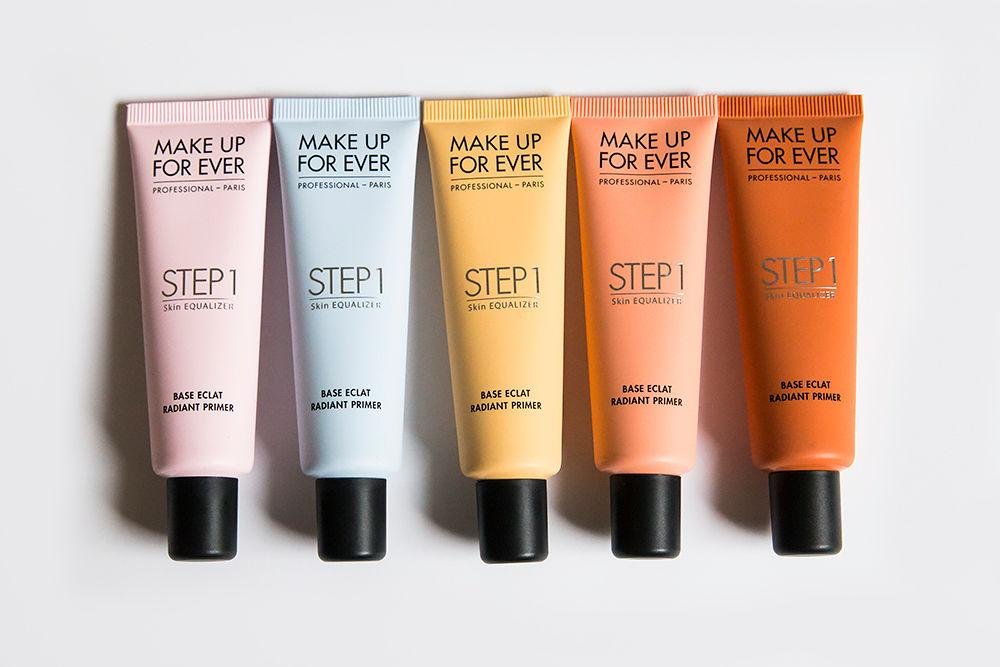 The step that sets the base before you put on foundation or BB cream – literally to "prime" your face before you put anything else on it. One would usually put on primer after the daily skincare routine or after moisturizer and sunscreen. Good makeup primers can cover up visible pores and redness on the skin, control oiliness of the skin and set a smooth canvas for your foundation to go on. They would typically last between 6-8 hours before you have to check if you need some touch-ups, wonderful for long event days when you are in cosplay for that many hours. Find a primer suitable for your skin type, and even different coloured primers to combat different sets of problems:
Pink primers help brighten your complexion
Light purple/Mauve primers help with sallow undertones
Green primers tackle redness on the skin
Don't worry – you aren't going to show up with a full green face if you use coloured primers. They will blend into your skin to counter the targeted areas so that you can put on your base makeup without worry.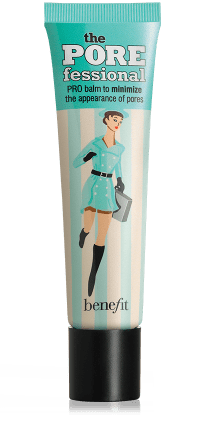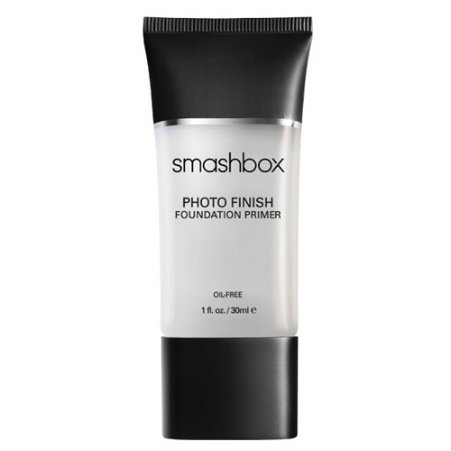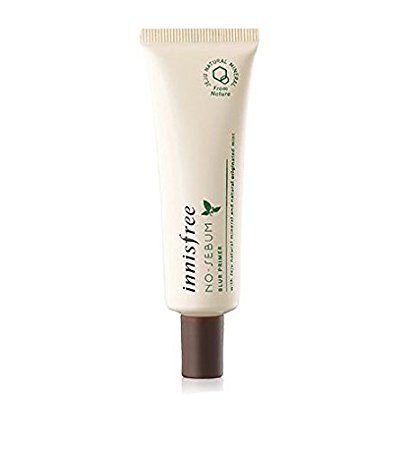 Some popular primers include:
Benefit POREfessional (to minimize the appearance of pores)
Laura Mercier Foundation Primer – Oil Free (to control oily skin)
Innisfree No-Sebum Blur Primer (for long-lasting makeup and shine control)
Etude House – Beauty Shot Face Blur (for those with sensitive or combination skin)
Smashbox Photo Finish Foundation Primer (with alternate versions to suit every skin type).
Simply apply it all over the face and you're ready for the next step.
---
Foundation/BB Cream/CC Cream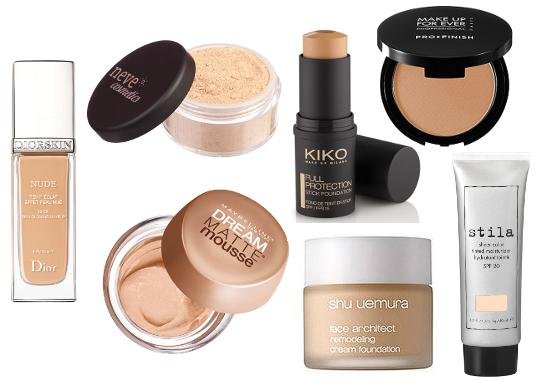 The paint that will go on your smoothened canvas, foundations, BB and CC Creams are part of a variety of base makeups that you can choose from. There are also many types of each, such as cushion compact, liquid type and even powder. Well then, what's the difference, and do I need all of them?
BB creams are like the all-in-one base makeup that can even out redness, hydrate, create a natural texture, and protect your skin. Many BB creams also come with high SPFs and offer medium coverage, but they tend to have limited shades in their products. Good BB creams with lots of functions may allow you to skip some steps in your skincare routine on busy days and still leave your skin prepped and fresh. Again, check to see which product is suitable for your skin type.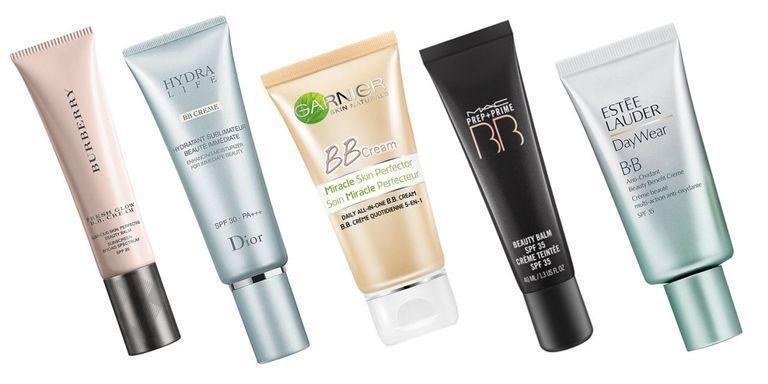 Some bestselling BB creams in the market include:
Missha M Perfect Cover SPF 42 PA+++ (boasting a cosmetics + skincare formula with medium to full coverage, UV protection and dark spot correction)
April Skin Magic Snow Cushion Black SPF 50+ (for longer wear, has a more natural finish, provides better pore control, best for combination-oily skin types year round)
Etude House Precious Mineral BB Cream (covers pores, provides a healthy glow, fights wrinkles)
Holika Holika Aqua Petit Jelly BB Cream (jelly-like texture that is ultra-hydrating, ideal for warm weather)
Many people choose to just apply BB creams with their fingers, unless if it comes in a cushion compact, which will then leave you with the option of using the puff. Alternately, some may choose to blend out their BB creams with a Beauty Blender sponge.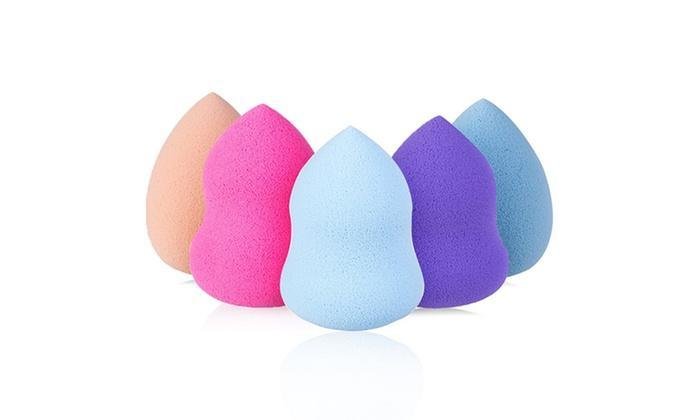 CC creams are like a slight step above the BB. The Colour-Correcting cream helps reduce redness and sallowness together with the benefits of skincare infused in its formula, but does not tend to provide the same amount of coverage as the BB or foundation. Some people would use CC creams as a primer to foundations because of their lighter formula.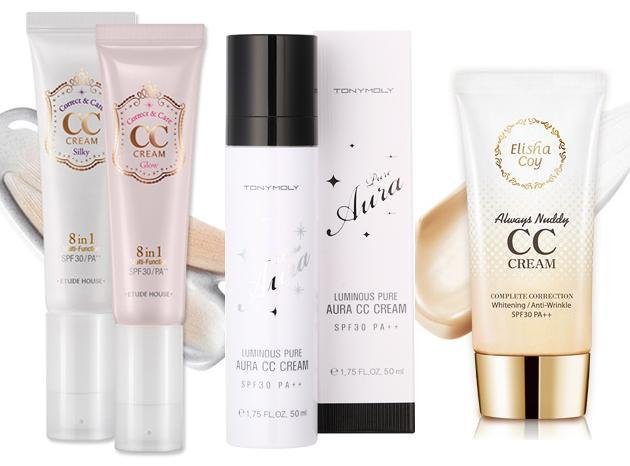 Popular CC creams include:
Clinique's Moisture Surge CC Cream (targets dullness, fatigue and redness; provides hydration, long-lasting formula)
The Face Shop Face It Aura CC Cream (12-hour long-wearing formula that promotes clear skin tone, super bendable, allows buildable coverage and easy touch ups)
Tony Moly Luminous Pure Aura CC Cream (good for dark skin due to its color-adjusting formula, leaves a dewy finish, nourishes and moisturizes the skin)
The Saem Eco Soul Tone Up CC (promotes tone correction, brightens skin)
Foundations are the OG go-tos before the birth of BB creams. They provide high coverage with a wide variety of shades that will match your skin tone better. Remember to test the foundation on yourself before you buy it so you'll have a good idea of how it matches your skin and how it looks under different lighting. Foundations with matte finish are good for those with oily skin while something lightweight and dewy would be good for those with mature skin so the product won't look cakey, especially not in cosplay pictures!
Some foundations we've heard great things about:
MAC Studio Fix Fluid SPF 15 Foundation (good coverage, absorbs oil for a great matte finish, combines SPF, easy to apply and blend)
InnisFree Smart Foundation Perfect Cover (great coverage, matte finish)
Clio Kill Cover Highest Wear Foundation Makeup (medium/semi-matte finish, SPF 35 PA++, smoothens uneven skin textures, heavy and full coverage)
Etude House Double Lasting Foundation (long-lasting, full/semi-matte finish, provides thin, fitting feel)
Depending on your skin type, skin tone and personal need, you can choose either one of these (or multiple…should you think you need it). Do explore your options and check out the wide variety of items you can pick from for that smooth-looking skin.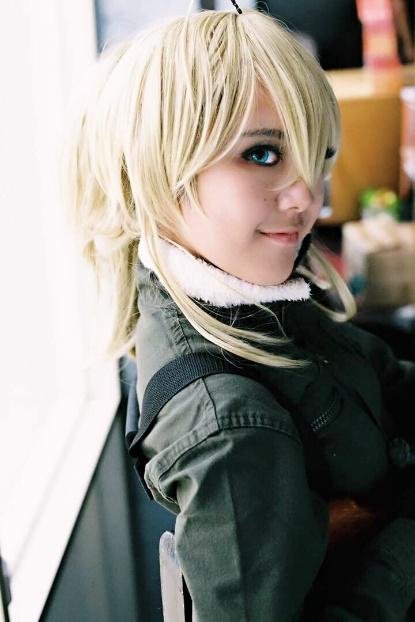 Not everything is dependent on PhotoShop for good cosplay pictures. Having good base makeup when it comes to cosplaying is imperative, and it contributes to how well you can look like your favourite characters. We'll get into other parts of face makeup such as concealer, contour and blusher next time, but leave us comments with your thoughts about base makeup used for cosplay and maybe even share some of your favourite products with us!
---
Credits to Purinnie (featured cosplayer) and Hawk1lo Productions