During AniManGaki 2017, the MAGIC RAIN team had the chance to sit down for an interview with the multi-talented D.Watt. He's a crucial founding member of music production circle IOSYS. Playing the role of composer, producer, and DJ, he has contributed much for Akihabara's subculture, producing music for games, anime, doujin productions and Nico Nico video.
Together, the group has produced many amazing works that have resonated with fans such as "Marisa Stole the Precious Thing", "Cirno's Perfect Math Class" and various others in the denpa and EDM category. Recently, D.Watt has been growing in popularity among rhythm game enthusiasts, contributing music for Bandai Namco, Sega, Taito, and Konami's various arcade games. His works can also be found among commercial anime titles such as Yumekui Merry, Amagami SS, and Frenzy Family Diary.
---
(Translations were made from Japanese to English)
Q: Is this your first time in Malaysia?
A: Yes, it's my first time! I feel that the food here is quite similar with Japan's and I've also been to Indonesia before so I was able to eat normally.

Q: As a founding member of IOSYS, what inspired you to create IOSYS?
A: I actually founded IOSYS with my friends whom I met in my high school club. By that time, we've already started creating songs. After we graduated, I missed those friends and asked if we could continue on, and this was how IOSYS was created.

Q: As part of IOSYS, you're well-known for producing remixes of music from the Touhou Project series of doujin games. What made you decide to venture into Touhou Project?
A: My friends were the ones that actually pulled me into Touhou Project and they were pretty famous by then. So I thought, since they were doing it, why not join in?

Q: What song would you recommend for first-time listeners and new fans?
A: I'd recommend this song, '太陽はやめて!僕らのスカーレット警察' which appeared in a Japanese music game called 'Sound Voltex II – infinite infection -'. Malaysians might not be that familiar with it, but you'll be able to find it in either YouTube or iTunes.

Q: You've made a lot of music since your career first started. So how has your experience shaped your current music?
A: In the beginning, I didn't even think that I'll be pursuing music as a career. My life had changed since starting my career in Touhou Project music. Currently, I've been focusing on making songs for anime and games.

Q: Since you're a composer, producer and DJ, what is your main focus currently?
A: Ahh, at the moment, my main focus is being a composer. However, I feel that all three of them are very interesting to me and there is potential for me to focus on either of them. If possible, I'd like to be able to do all three in the future.

Q: You've been gaining popularity among rhythm game enthusiasts, thanks to your contribution for Bandai Namco, Sega, Taito and Konami's various arcade games. How did you begin doing that?
A: (laughs) Usually, it's the companies that approach us (IOSYS) to create music for them and not the other way round. Since I was young, I've played a lot of games but that interest slowly changed into anime as I grew up. From there, my interest then returned to games and its music, and that's when I started creating music for video games.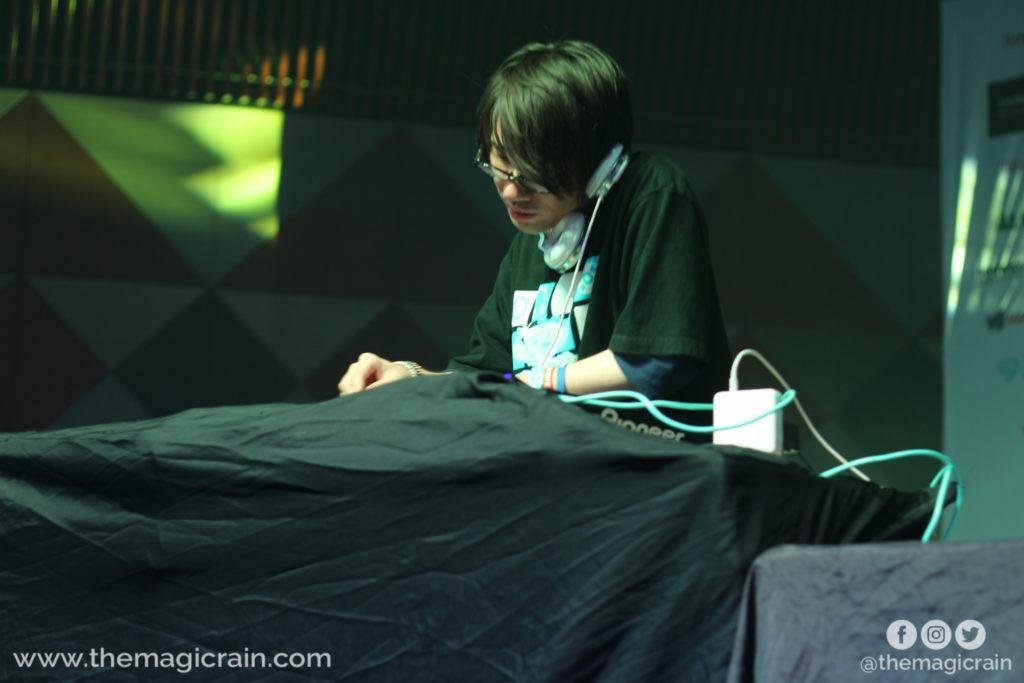 Q: What was the biggest challenge that you've faced in your entire career?
A: Since I first started producing songs, I focused a lot on doujin songs. It was around four to five years ago when I cut down on producing doujin songs and shifted to a more professional aspect which was anime and games music. At that time, my income was really low (laughs) thanks to the shift and that was the biggest challenge I've faced so far.

Q: Do you have any role models?
A: There are four people that I really look up to who are: kz-san, Hige Driver-san, y0c1e-san, and fu_mou-san. I think they're really amazing at what they do. Despite them being a few years younger than me, they're already considered to be some of the best in Japan. They're what I hope to achieve and I hope that I can become as popular as them in the future.

Q: What would you like your Malaysian fans to take away as the experience from your concert in AniManGaki 2017?
A: I just hope that we'll all have fun together during the concert and enjoy all the anime songs that I'll be playing that night.

---
With that, the MAGIC RAIN team would like to thank D.Watt for the interview. I'd say that he has definitely achieved his goal of making the Malaysian crowd all hyped up during his concert as I've only heard compliments from fellow event-goers! We wish D.Watt all the best in his future endeavors and we hope he'll be able to achieve his goals of becoming more successful than his role models!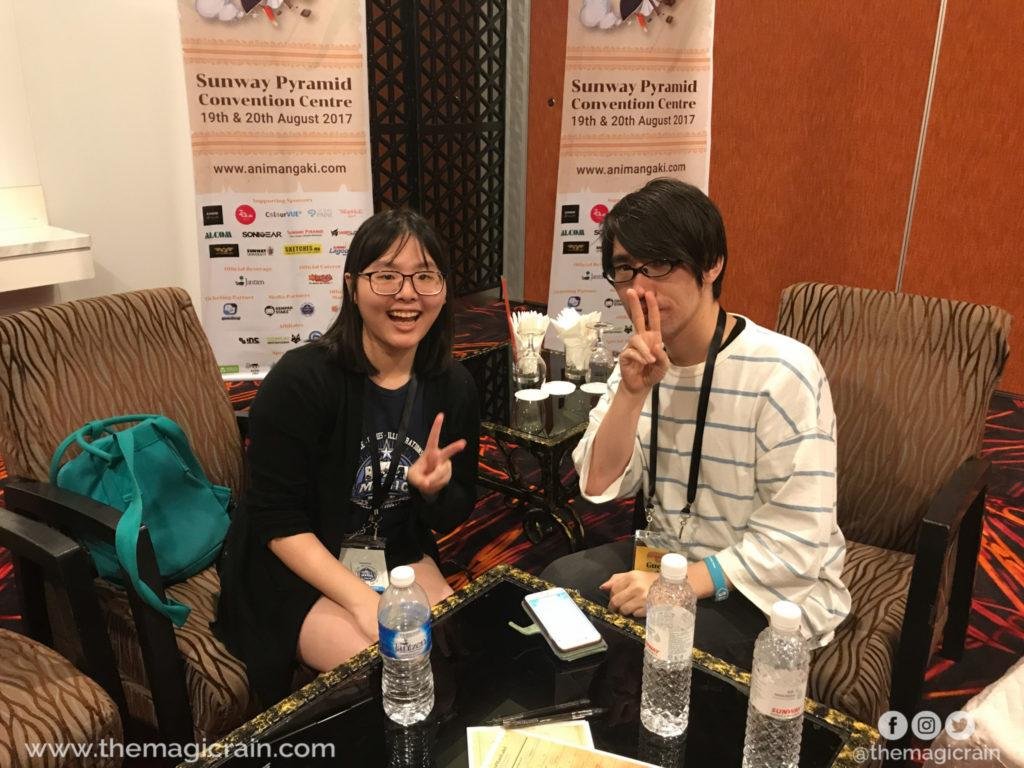 To find out more about D.Watt and his works, check it out at: –
Official Website: www.iosysos.com/profile-dwat
Twitter: @wattchan
Soundcloud: soundcloud.com/wattchan
On that note, if you have any thoughts or compliments for AniManGaki 2017, we'd appreciate if you could let us know here at: bit.ly/amgxtmr