Disclaimer: This café is exclusive to AniManGaki 2017 attendees only!
This 19th and 20th August, step into the realm of magic with Her Majesty's Mansion as they bring you on a fantastical experience through the elements. Are you tranquil and peaceful like water? Passionate and powerful like fire? Or loyal and patient like Earth? Step in and find out!
Dates: 19th to 20th August 2017
Venue: Bytes and Pixels, Bandar Sunway
Time: 12:00pm – 10:30pm
Session 1: 12:00pm – 3:00pm
Session 2: 4:00pm – 7:00pm
Session 3: 7:30pm – 10:30pm
Pre-orders are open now – just message

Her Majesty's Mansion

to place your booking!
Set A is recommended for apprentice magicians. This combination offers a good balance between food and services, with an upgrade for those with a sweet tooth!
Set B is recommended for seasoned mages. Experience everything Elemental Bytes has to offer in our all-inclusive selection of foods and services.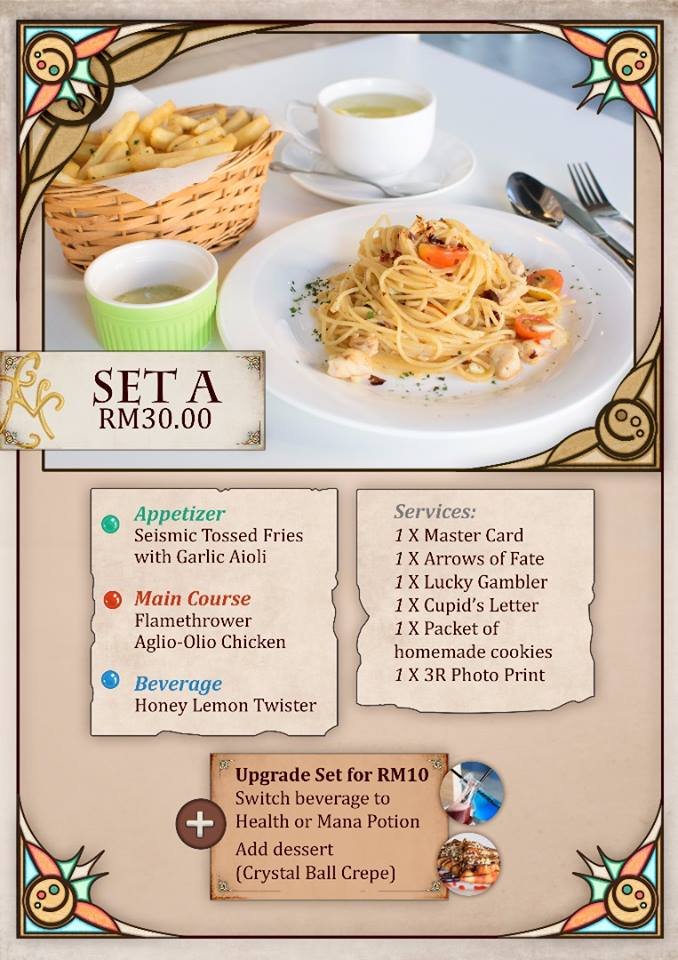 Message Her Majesty's Mansion on Facebook to place your booking! NOTE: When you pre-order a maid café set, you will have the option of purchasing one-day tickets to AniManGaki 2017 for only RM20. You may only purchase ONE ticket per set. Slots are limited, so make your bookings quick!
Where else can I buy tickets?
Option A: Buy walk-in tickets at Bytes and Pixels! However, if all the available tables are already taken, you may have to wait until the next slot begins to enter the café.
Option B: Visit The Magic Rain's booth at AniManGaki 2017 to buy tickets on-the-spot. We will let you know which slots are empty, so you don't need to waste any time! Rumour has it, if you buy from the booth, you may even be personally chauffeured to the café (!!!)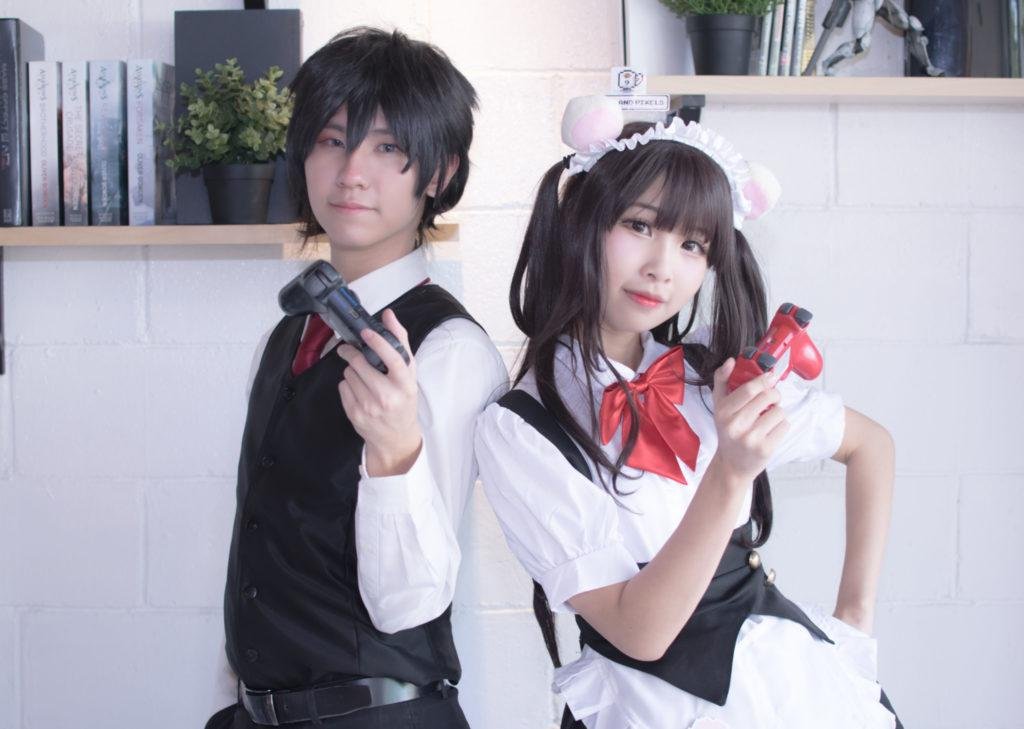 If you have further questions about Elemental Bytes, feel free to visit Her Majesty's Mansion on Facebook. Our hardworking maids and butlers will definitely have the time to help you out!