It's time to pull out your wallets, because Steam is celebrating one week of indie games! The Indie Houses is an initiative between seven international indie game publishers, aiming to foster collaboration rather than cutthroat competition within the industry.
Not only did that lead to The Indie Houses Direct on Wednesday, which showcased 35+ never-before-seen games and previews, it also means awesome sales on great indie titles now until 7 September. If you don't know where to begin, here are seven of our favourite picks.
1. Lake (Whitethorn Digital)
Whitethorn Digital is all about stress-free and accessible games that everyone can play, and no example is better than their newest release, Lake. You play as Meredith Weiss, a young woman taking a break from her career in the big city to deliver mail in her hometown. Spend two soothing weeks in beautiful Providence Oaks, although be warned, life always finds a way of catching up to you.
Buy Lake for RM39.00 on Steam.
2. Call of the Sea (Raw Fury)
Raw Fury believes that games are an artform, and we definitely agree. Call of the Sea is one of their most popular titles, set in a surreal island paradise in the Southern Pacific. In the game, you play as Norah Everhart who embarks on a "puzzling" expedition to find her missing husband. (Plus, she's voiced by Cissy Jones who also voices Delilah in Firewatch!)
Buy Call of the Sea for RM39.00 on Steam.
3. Coffee Talk (Toge Productions)
To get to know one of the best publishers in Southeast Asia, you have to play Coffee Talk. This visual novel cum barista simulator takes place in a fantastical version of Seattle, where you brew warm drinks and have heart-to-hearts with the city's magical inhabitants. If you like the game, Toge Productions will be releasing Episode 2: Hibiscus & Butterfly in 2022.
Buy Coffee Talk for RM30.00 on Steam.
4. Yuppie Psycho: Executive Edition (Neon Doctrine)
You may know Neon Doctrine from titles like Simulacra 2 or Rising Hell, and now it's time to add Yuppie Psycho to the list. This pixelated love letter to Junji Ito follows the misadventures of Brian Pasternack on his first day working at Sintracorp. However, his nervous venture into the corporate world takes a horrific twist when he finds out what his job really entails.
Buy Yuppie Psycho: Executive Edition for RM34.00 on Steam.
5. No Longer Home (Fellow Traveller)
Fellow Traveller curates the most innovative story-driven games, and No Longer Home is one of them. This semi-autobiographical game follows two flatmates, Bo and Ao, who are trying to grapple with the fact that they'll be separated after graduation. A story about dreams, frustrations, and fears — everyone can relate to No Longer Home.
Buy No Longer Home for RM32.00 on Steam.
6. Behind The Frame: The Finest Scenery (Akupara Games)
For the Studio Ghibli fans, this game is a must-play! Behind The Frame follows the experience of an artist on the cusp of finishing her final gallery submission. Through solving puzzles, you unlock more of her painting and story. Not to mention the team of veteran indie game developers behind the curtain makes it obvious why this game is so highly rated.
Buy Behind The Frame: The Finest Scenery for RM23.50 on Steam.
7. Monster Prom (Those Awesome Guys)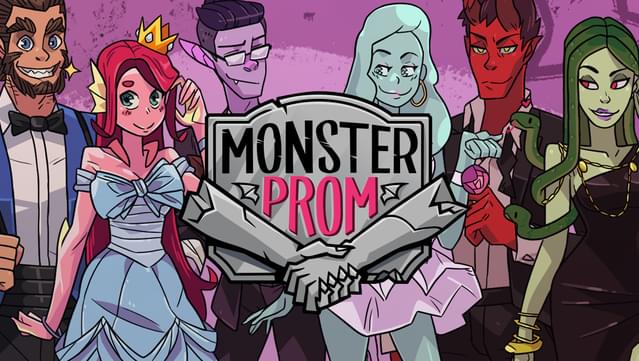 Those Awesome Guys made their dating simulator debut with Monster Prom, and it has quickly become a must-play for the genre. In the game, you have three weeks to raise your stats, seduce your classmates, and get a date for Monster Prom. It also has a multiplayer mode and a sequel for those who want to share the experience.
Buy Monster Prom for RM28.00 on Steam.
---
Which game are you going to play first? Comment your pick in the comments below! For more content like this, follow us on Facebook, Instagram, Twitter, and Youtube for more.