After months of waiting, the popular streaming service Disney+ has finally arrived on our shores under the name Disney+ Hotstar Malaysia. The service costs RM54.90 for a three-month subscription, and boasts a wide variety of TV shows and movies from Disney's extensive catalogue, as well as some local favourites such as Ejen Ali and Upin & Ipin.
If you're new to Disney+ and aren't sure where to start watching, or if you're still mulling over even getting a subscription, here's 10 of our favourite Disney+ shows that we think you should check out:
1. The Mandalorian
Whether you're a die-hard Star Wars nerd or a casual fan who's just looking for an fun sci-fi adventure, you're bound to find something to love about The Mandalorian. A spin-off of the wildly successful Star Wars franchise, The Mandalorian tells the tale of a Mandalorian (or a bounty hunter) tasked with escorting an alien baby known only as "the Child" to safety. Along the way, they run into a variety of friends, foes, and sticky situations, while also unravelling the mystery behind the Child's origins.
With two eight-episode seasons under its belt and a third currently in production, now's the perfect time to catch up on this exciting new chapter in the Star Wars mythos.
2. WandaVision
Marvel Studios kicked off Phase 4 of the Marvel Cinematic Universe with a bang in the form of WandaVision, a series that blends homages to classic American sitcoms with all the action, mystery, and suspense we've come to love from the MCU. It also gives fans a deeper and more emotional look into the mind of Wanda Maximoff (a.k.a. The Scarlet Witch) and her relationship with Vision.
As the series also serves as a direct prequel to the upcoming Doctor Strange in the Multiverse of Madness, this is definitely a must-watch for every fan of the MCU.
3. The Falcon and the Winter Soldier
If you're looking for a more grounded instalment in the MCU that comes with a healthy dose of social commentary, then The Falcon and the Winter Soldier might be the show for you. The series follows Sam Wilson and Bucky Barnes (the titular Falcon and Winter Soldier) as they deal with the fallout from the events of Avengers: Endgame. This action-packed superhero series has also been highly praised for its handling of social issues such as racism and refugee rights.
Unlike WandaVision, The Falcon and the Winter Soldier doesn't directly set up an upcoming film in the MCU. However, we think it's still worth watching, as it serves as a thoughtful and compelling introduction to our new Captain America.
4. High School Musical: The Musical: The Series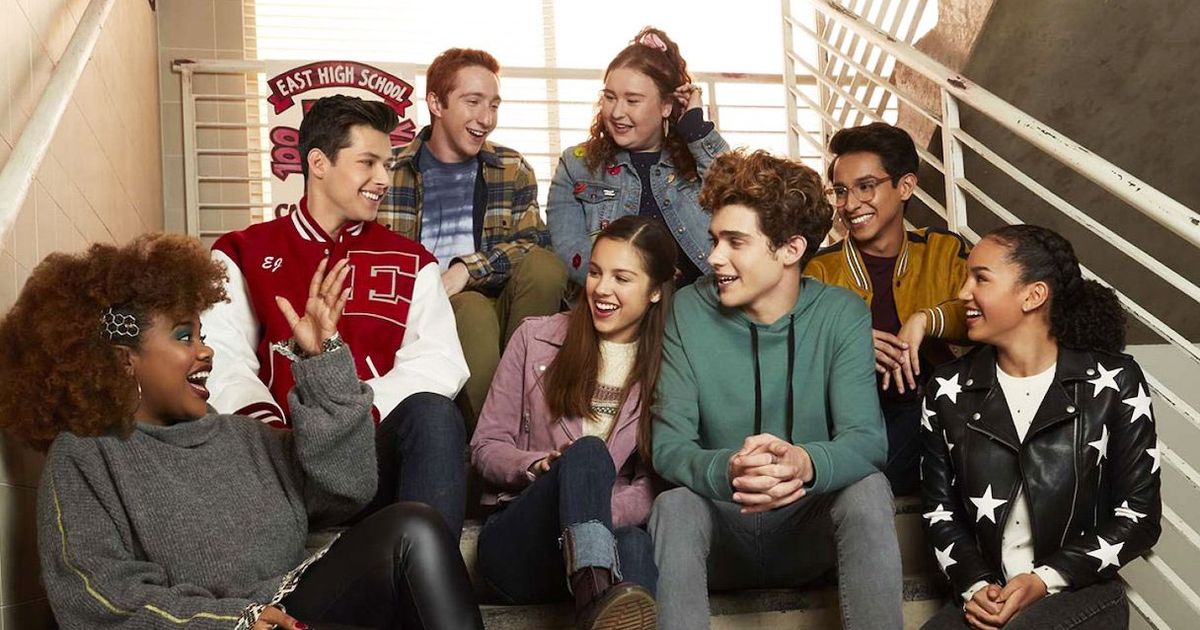 High School Musical: The Musical: The Series is a mockumentary about a group of teenagers at East High, the school where the original High School Musical was filmed. Shocked that their school's drama club has never put on a production of High School Musical, they take it upon themselves to stage the show — though they soon find that organizing a musical is a lot harder than it seems.
If you can look past its mouthful of a title, you'll find that HSMTMTS is a fun, light-hearted series packed with meta jokes that anyone who grew up with High School Musical is bound to appreciate. Plus, Olivia Rodrigo stans will be able to check out her acting chops in her role as leading character Nini Salazar-Roberts.
5. Star Wars: The Clone Wars
Binged all the Star Wars films over lockdown and thinking of delving deeper into a galaxy far, far away? Consider watching Star Wars: The Clone Wars. While it may seem daunting to get into this 133-episode-long show, many fans consider it essential viewing as the show sets up characters and plot details that become relevant in later series like The Mandalorian and The Bad Batch.
Helmed by The Mandalorian showrunner Dave Filoni, The Clone Wars not only expands upon the events of the prequel trilogy, but also gives the characters the emotional depth and characterization many felt was missing from the main films. Check it out and see why this show has been nominated for eight Annie Awards.
6. DuckTales
The 2016 incarnation of DuckTales has often been lauded by fans as the perfect modern reboot of an old franchise, and it's easy to see why. The series has something to offer for fans new and old alike, being a fun and heartwarming family sitcom following Donald Duck, Scrooge McDuck, and his nephews Huey, Dewey and Louie, that also references everything from '80s Disney cartoons to old Scrooge McDuck comics.
With clever writing and a talented voice cast featuring names like David Tennant (Doctor Who), Danny Pudi (Community), Katie Micucci (Steven Universe), and Lin-Manuel Miranda (Hamilton), DuckTales is a great adventure for Disney fans of all ages.
7. Hamilton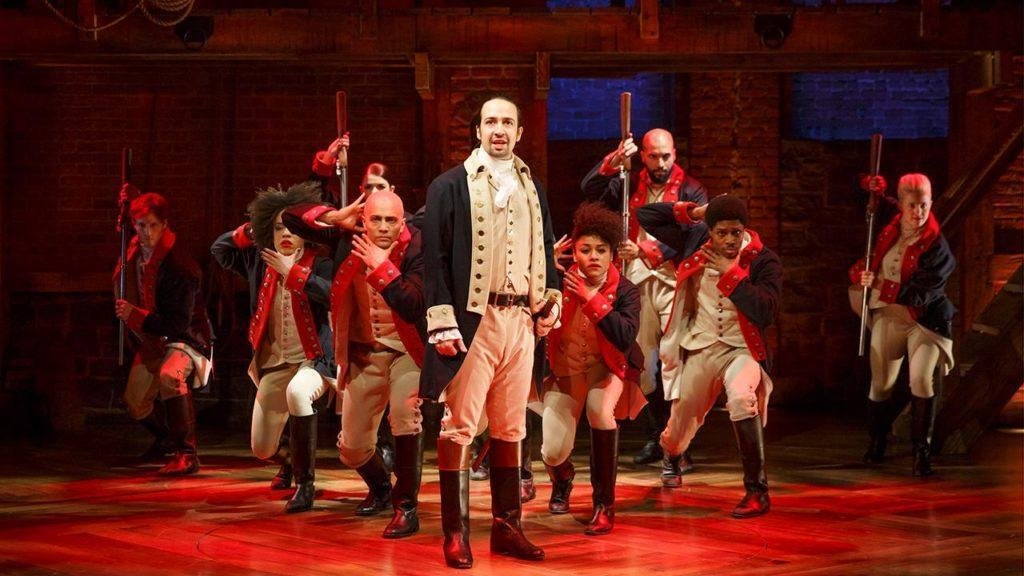 Hamilton needs no introduction: It's the musical that dominated the Broadway scene for months and turned performer/composer Lin-Manuel Miranda into a household name, and now, it's available to stream from the comfort of your own home. But if you've never seen it before, in short, Hamilton is a re-imagining of the history of the founding of America, featuring an ethnically diverse cast and an endlessly quotable hip-hop soundtrack.
As one of the few Broadway musicals to ever be put to film, Hamilton will not only delight existing fans of musical theater, but will also serve as a great entry point for new fans to get into the genre.
8. Soul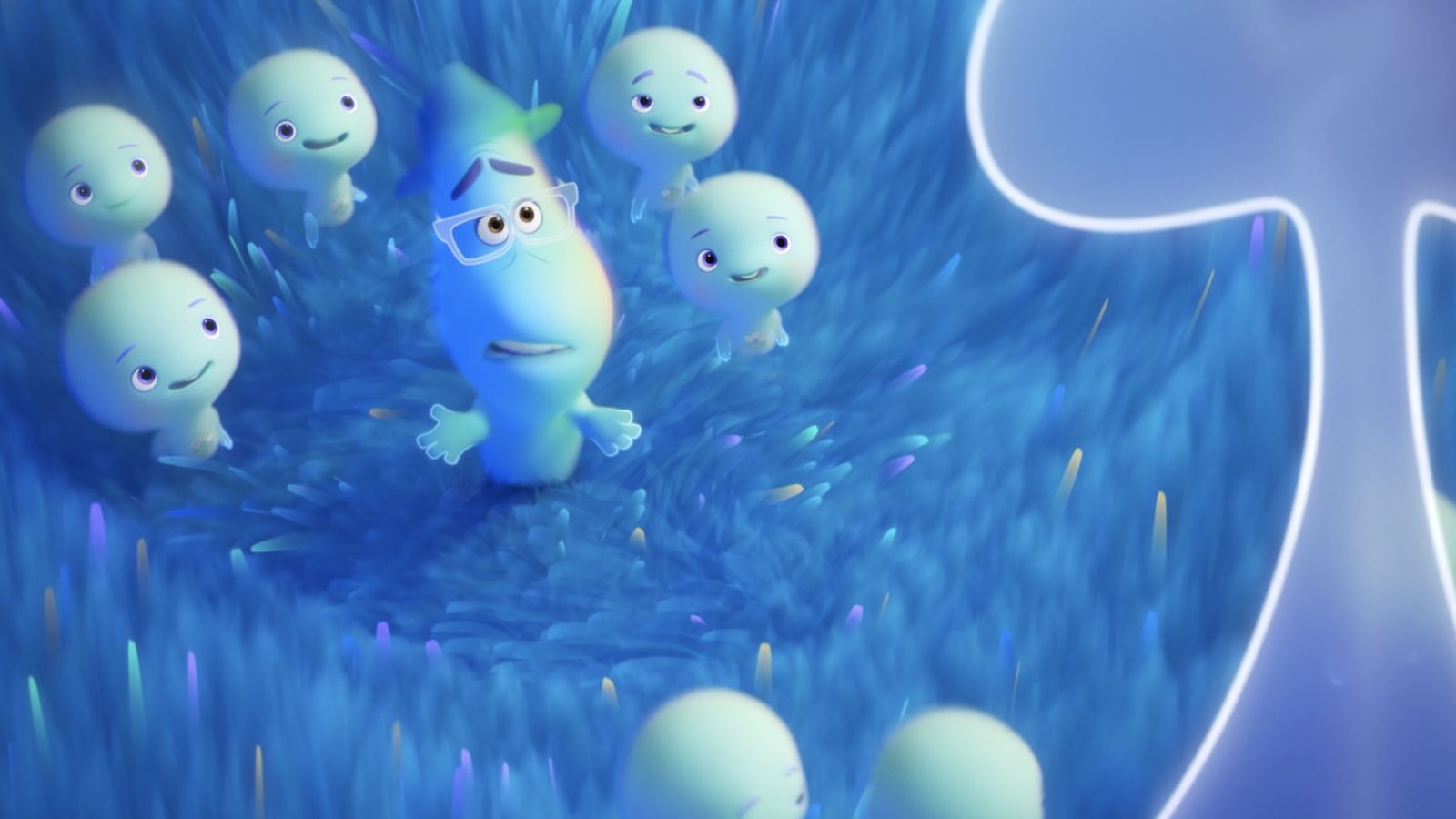 When the teaser trailer for Pixar's Soul first dropped in 2019, nobody knew what to expect — and no one could have predicted that Pixar would tackle a topic as deep as the meaning of life itself. This Oscar-winning animated film is the story of Joe, a music teacher who dreams of becoming a professional jazz pianist. However, his dreams are cut short when he gets into an accident that separates his soul from his body, forcing him to go on a quest to turn things back to normal.
While the film's themes of death, rebirth and finding purpose might be a little heavy for most kids, adults will be able to appreciate this beautifully animated movie for the emotional story it tells.
9. Gravity Falls
Gravity Falls follows a pair of twins named Dipper and Mabel who have been sent to live with their Great-Uncle "Grunkle" Stan for the summer holidays — only to find their holiday break being turned into a supernatural adventure filled with gnomes, giant monsters, time travel, and even the end of the world itself, as they uncover the many secrets within the sleepy town of Gravity Falls.
This is a show that rewards repeat viewing, with many hidden mysteries, puzzles and ciphers woven into the series that fans have been able to theorize over to this day. If you've only seen the show once, give it a rewatch and see if you can crack some of these codes!
10. The World According To Jeff Goldblum
Looking for more educational (but still entertaining) fare from your Disney+ subscription? The World According To Jeff Goldblum is a documentary series that follows one of the Internet's favourite actors as he delves into learning about a variety of topics, such as sneakers, coffee, ice cream, and even tattoos. Unlike similar documentary programs like How It's Made or Adam Ruins Everything, Goldblum goes into every topic blind, letting the viewer learn at the same pace that he does.
While this approach might not be for everyone, especially if you aren't a fan of Goldblum to begin with, it's still a thought-provoking watch that just might give you a new insight or two on the world around you.
---
Will you be streaming any of these shows on Disney+? Share your thoughts with us in the comments!