While we're stuck at home, there's no better time to catch up on some essential viewing. By that, I mean movies. Lots of them. Here's our list of must-watch classics from the early 1990's to late 2000's that you should be adding to your Netflix watch list.
If you don't have a Netflix account, what are you waiting for? Subscribe now at www.netflix.com and don't forget to tell them we sent you!
---
1. Inception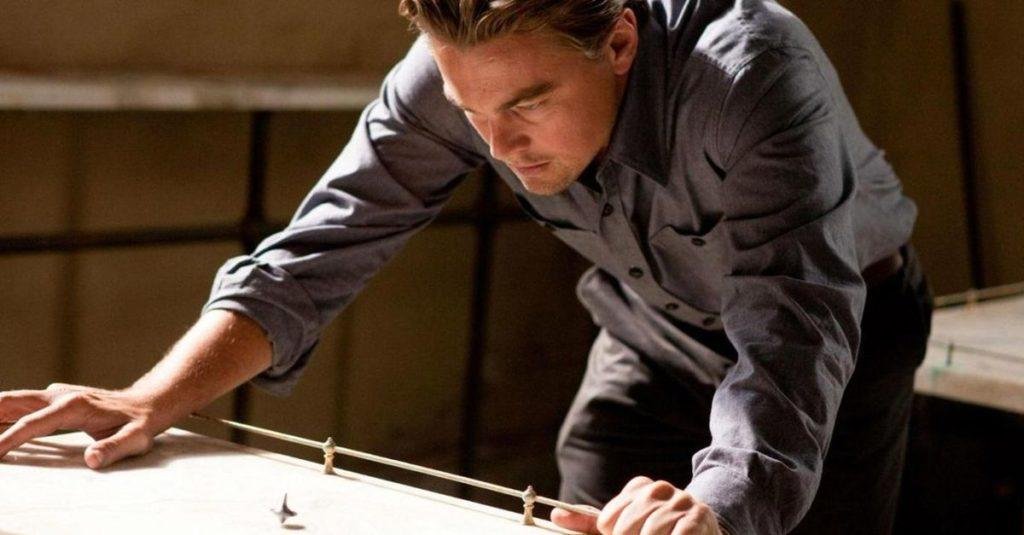 Inception is a must-watch in every meaning of the phrase. Arguably Christopher Nolan's best work, the movie centres around Leonardo DiCaprio as Cobb, a thief who steals corporate secrets by entering his target's dreams. When a former-target offers him the chance to clear his criminal history, he recruits a team for his most dangerous heist yet.
The movie is a great introduction to the director's work, and has a stacked cast including Joseph Gordon-Levitt, Tom Hardy, Eliot Page, Cillian Murphy, and Michael Caine.
2. Scott Pilgrim VS The World
Speaking of stacked casts, Scott Pilgrim VS The World boasts so many familiar names it'll have your head spinning; from Chris Evans and Brie Larson, to Anna Kendrick and Michael Cera. The movie follows Scott Pilgrim, a 23-year-old slacker, who falls in love with a mysterious delivery girl named Ramona Flowers at first sight. However, in order to date her, he must first defeat her seven evil exes.
The entire movie is a big tribute to retro fighting games and comic books. Coincidentally, it's also based on a best-selling comic book series by Bryan Lee O'Malley, which I highly recommend.
3. The Truman Show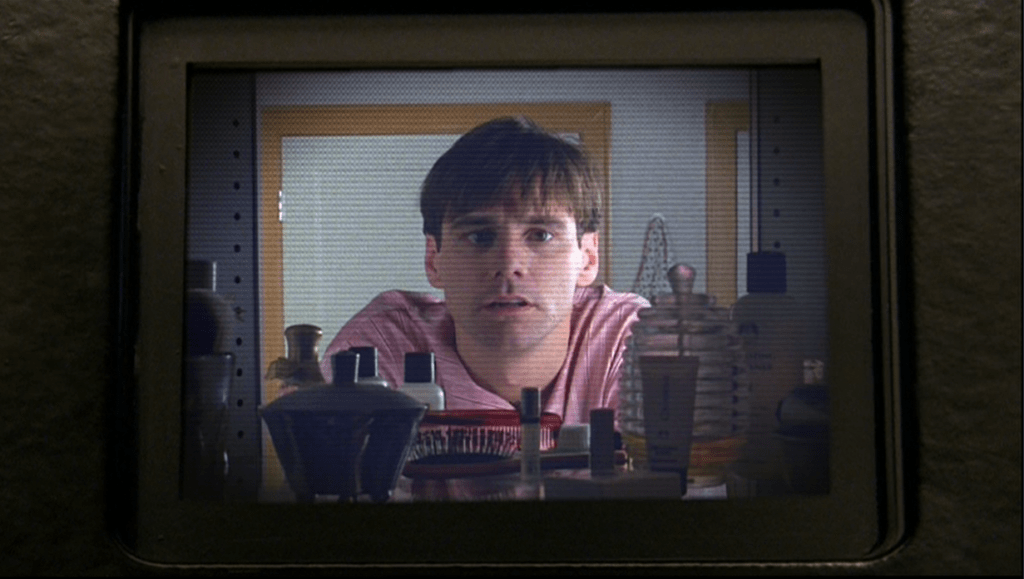 If you're below the age of 20 today, you may have never heard of The Truman Show. In this career-defining role, Jim Carrey plays an insurance salesman who is oblivious to the fact that his entire life is a TV show, until he starts to notice suspicious happenings and decides to escape. The movie is an eerie mirror into reality TV today, which goes to show that sometimes science-fiction isn't that far from the truth after all.
4. Little Women (2019)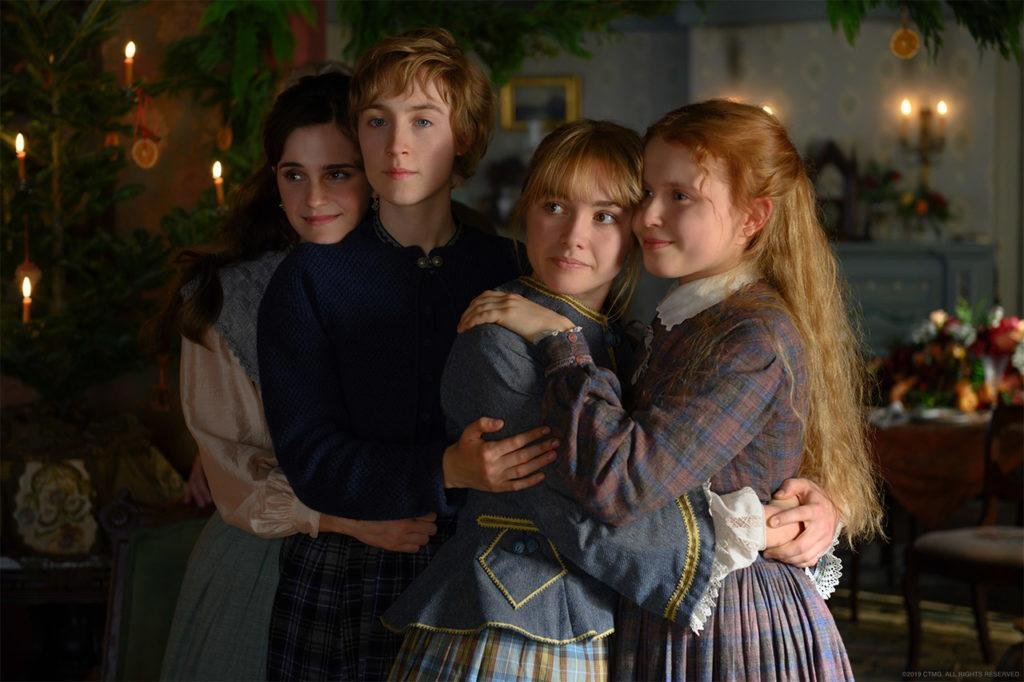 Even if you didn't grow up reading the book, Little Women should make it to your list. This heart-wrenching romance drama follows the four March sisters — Meg, Jo, Amy, and Beth —as they enter the threshold of womanhood, going through the many ups and downs of life as they try to make the best decisions for their future.
5. Pride & Prejudice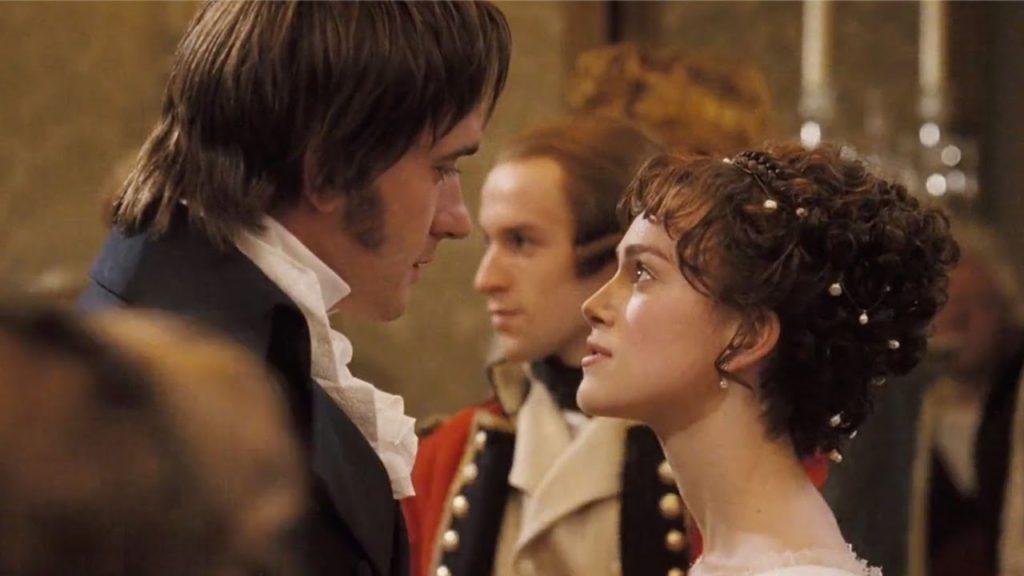 Before Bridgerton, the only historical romance worth reckoning with was Pride and Prejudice. The movie sticks fairly closely to the events of the novel, in which Elizabeth Bennet and her sisters are pressured by their mother to find rich husbands and settle down. However, pride and prejudice get in the way when she meets the Fitzwilliam Darcy, an aloof but rich aristocrat who falls in love with her.
6. The Matrix Trilogy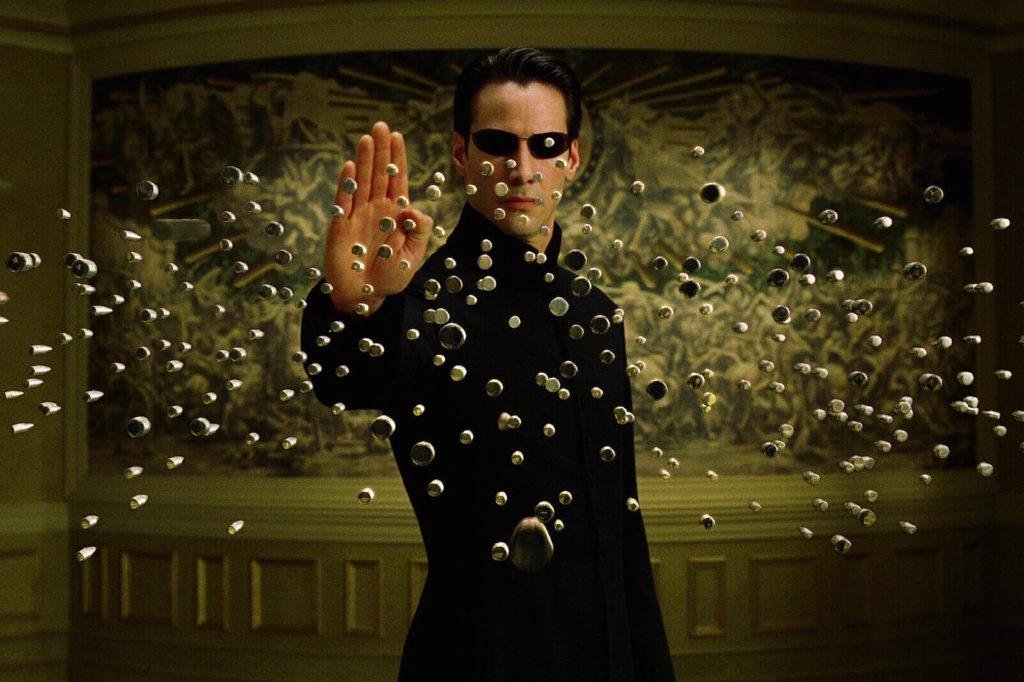 In the role that catapulted him to instant fame, Keanu Reeves is Thomas Anderson, a computer programmer who becomes aware that his entire reality is actually a complex system called the Matrix. While the movie's concept is less ground-breaking than it was when it first premiered, the franchise still gives viewers a lot to think about. Now the question is, blue pill or red pill?
7. The Imitation Game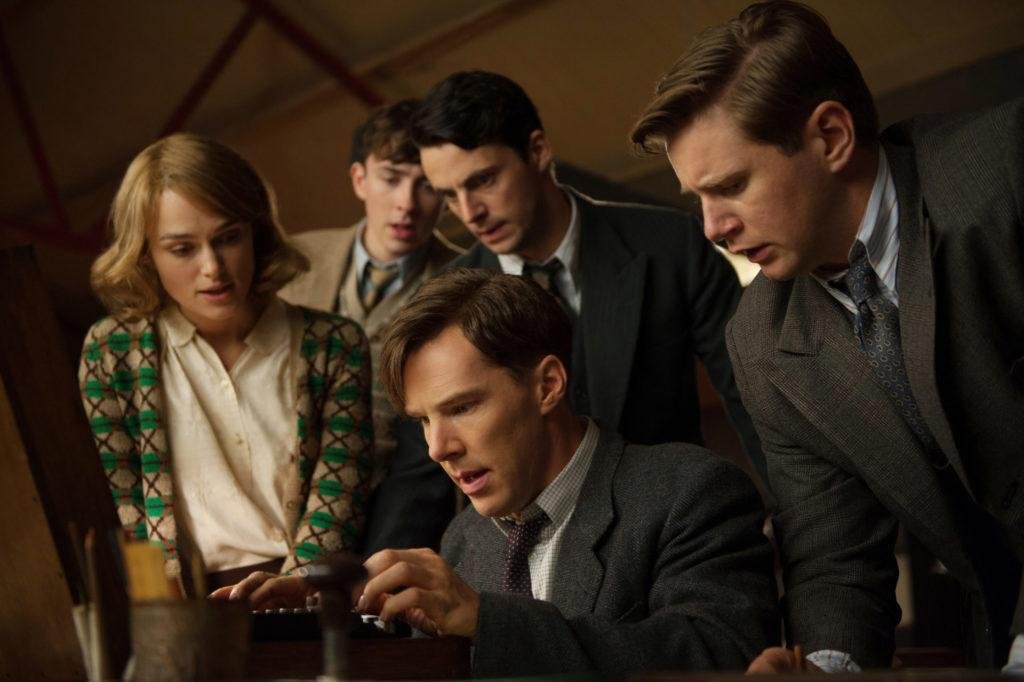 Based on the biography Alan Turing: The Enigma by Andrew Hodges, The Imitation Game follows the life of Alan Turning, a British mathematician, who joins the cryptography team to decipher the German enigma code. With the help of his fellow mathematicians, he builds a machine to crack the codes. Despite the movie downplaying Turing's homosexuality, it is still largely enjoyed for its story and Benedict Cumberbatch's portrayal.
8. Spirited Away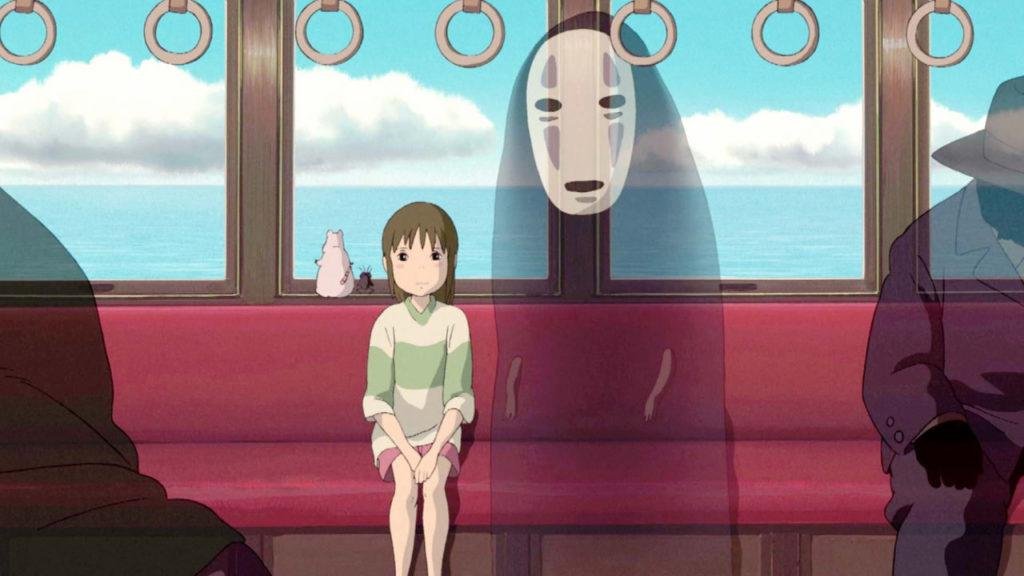 Out of all the Ghibli movies on Netflix, Spirited Away is our number one pick. The story follows 10-year-old Chihiro and her parents when they stumble upon a seemingly abandoned amusement park. When her parents are unwittingly turned into giant pigs, the park is revealed to be a bath house for supernatural beings where Chihiro must work in order to free herself and her parents.
9. Shrek Forever After: The Final Chapter
I'll fight anybody who says this isn't the best Shrek movie. Nay, one of the best animated movies in all history. Shrek Forever After: The Final Chapter follows Shrek through a mid-life crisis. One in which, he realises, nobody is afraid of him anymore. Thereafter, he makes a shady deal with Rumpelstiltskin to return things the way they used to be, and in the process, creating an alternate reality where everybody is afraid of him but Fiona and him never meet.
10. A Star Is Born (2018)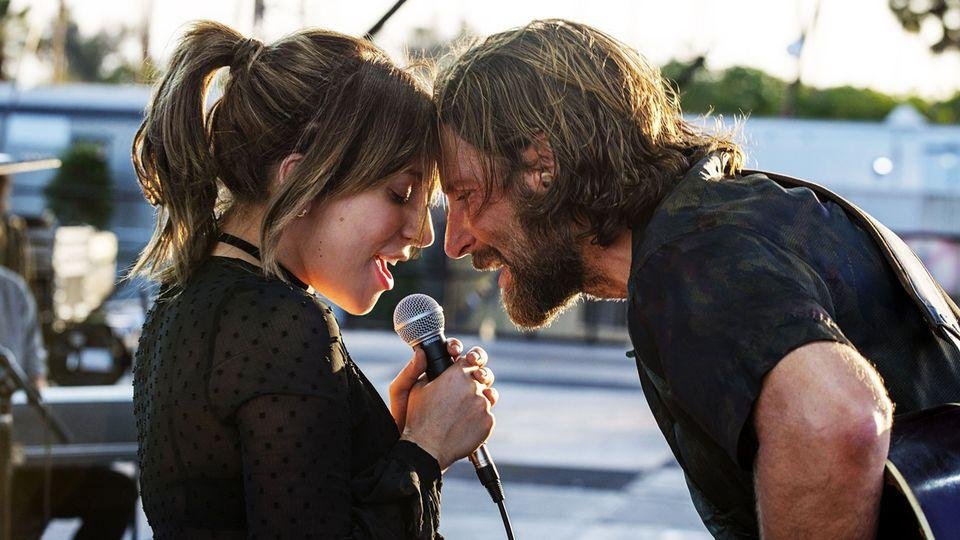 You may be familiar with "Shallow", the Oscar-winning original song performed by Lady Gaga, but the movie it came from is even better. Jackson (Bradley Cooper), a musician, falls in love with a young struggling artist, Ally (Lady Gaga), who he supports in following her dream, while he battles with alcoholism and his personal demons. The 2018 movie is actually the fourth iteration of the story after another film and two musicals.
11. La La Land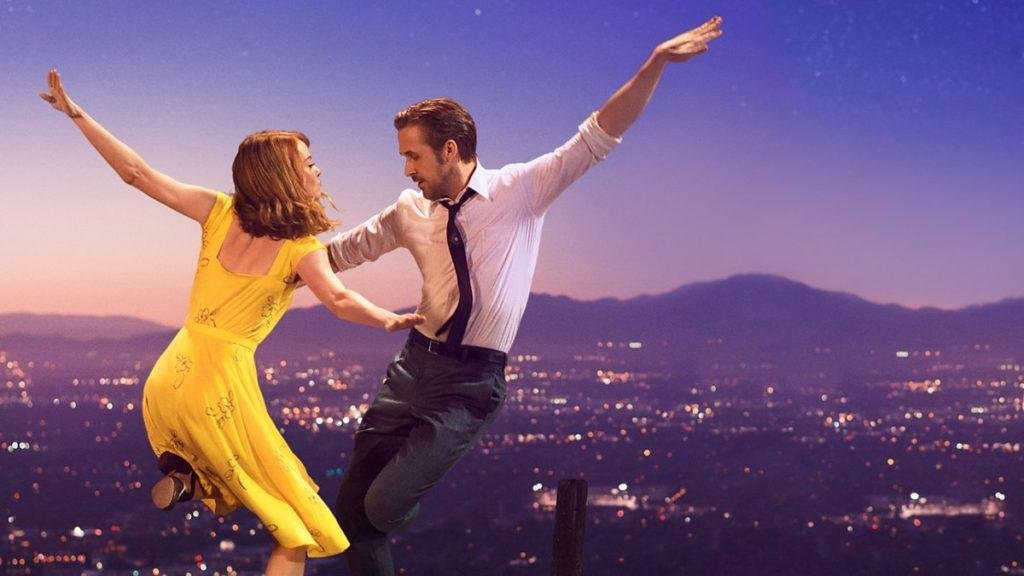 Since we're talking about musicals, La La Land is a treat for both the eyes and ears. The combination of Justin Hurwitz's composition, Pasek and Paul's lyrics (of The Greatest Showman and Dear Evan Hansen fame), and Damien Chazelle's directorship (of Whiplash fame) is simply a match made in heaven.
The result is a heart-aching story about Sebastian (Ryan Gosling) and Mia (Emma Stone), two dreamers who fall in love. But as success mounts for each of them, they are faced with the difficult choice of choosing their dream, or choosing each other.
12. Titanic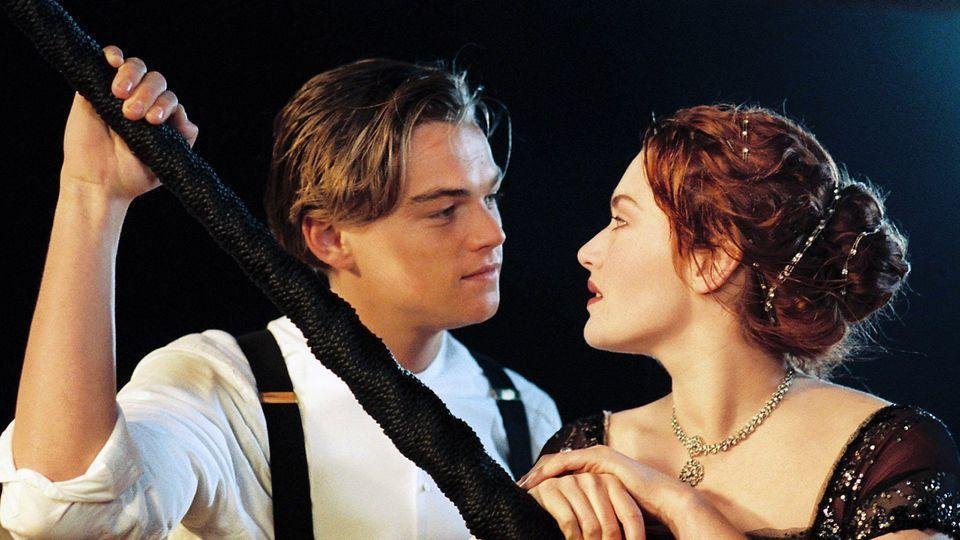 When it comes to the classics like Titanic, everyone should watch it at least once. In the movie, Leonardo DiCaprio and Kate Winslet famously play Jack Dawson, an artist, who falls in love with seventeen-year-old Rose from an aristocratic family. However, their love story is tinged with tragedy as they both suffer the pressures of being in different social classes.
13. Indiana Jones: Raiders of the Lost Ark
Largely considered one of the greatest movies ever made, Raiders of the Lost Ark follows Harrison Ford as Indiana Jones, a globe-trotting archaeologist on the hunt for the long-lost Ark of the Covenant, a relic said to make any army invincible. However, in order to stop his rival Dr. René Belloq, he must team up with his former lover Marion Ravenwood.
After the success of this movie, Indiana Jones would go onto become a beloved movie franchise with three more entries.
14. The Mummy (1999)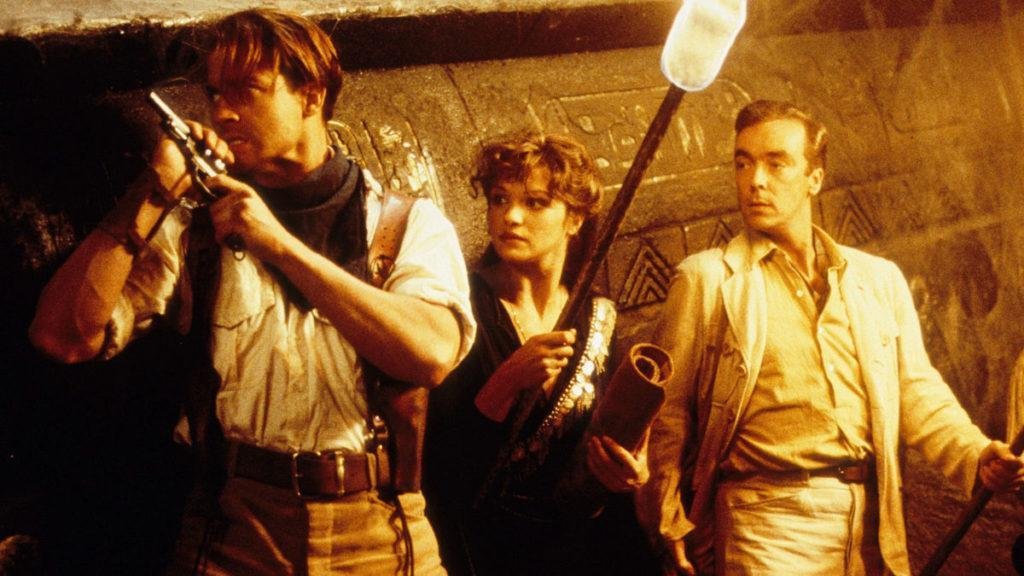 If you're ever looking to have an archaeologist-themed party, you already know two movies to add to that list. The Mummy (the 1999 version, not the 2017 or the 1932 version) follows the events after Rick O' Connell (Brendan Fraser), Evelyn Carnahan (Rachel Weisz), and Jonathan Carnahan (John Hannah) accidentally wake up Imhotep, a cursed mummy during an archaeological excavation at the ancient city of Hamunaptra.
15. Kung Fu Hustle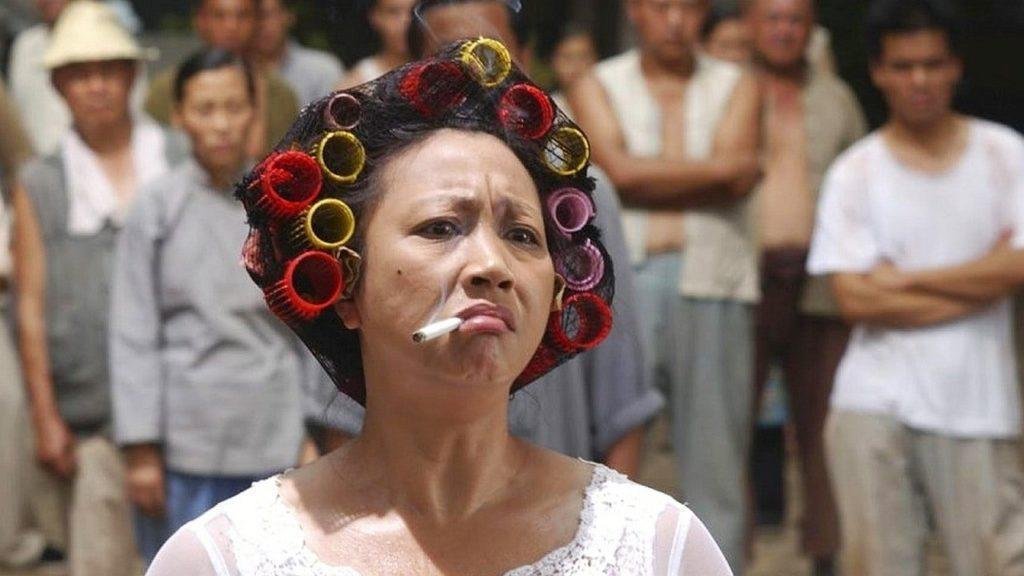 If you haven't watched Kung Fu Hustle, I only have one question for you — why not?! This classic action-comedy movie follows an aspiring gangster who pretends to be a gang member in order to terrorise a neighbourhood. Little did he know that three martial arts experts live there and are ready to take him down. Expect all kinds of hilarious and impressive martial arts scenes, you won't be disappointed.
16. Back To The Future Trilogy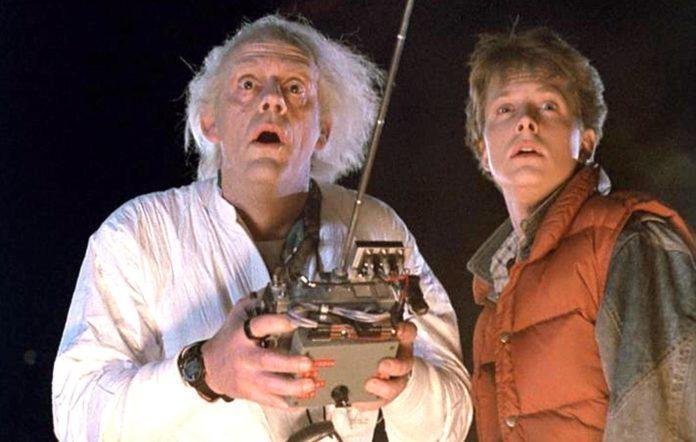 Touted as one of the best time-travel stories of all time, the Back To The Future franchise follows the hijinks of Marty McFly (Michael Fox) and Doctor Emmett "Doc" Brown (Christopher Lloyd). In the first movie, the former is accidentally sent back to the past. Trapped there, Marty inadvertently prevents his parents from meeting and is forced to reconcile the pair in order to confirm his very existence.
17. The Nightmare Before Christmas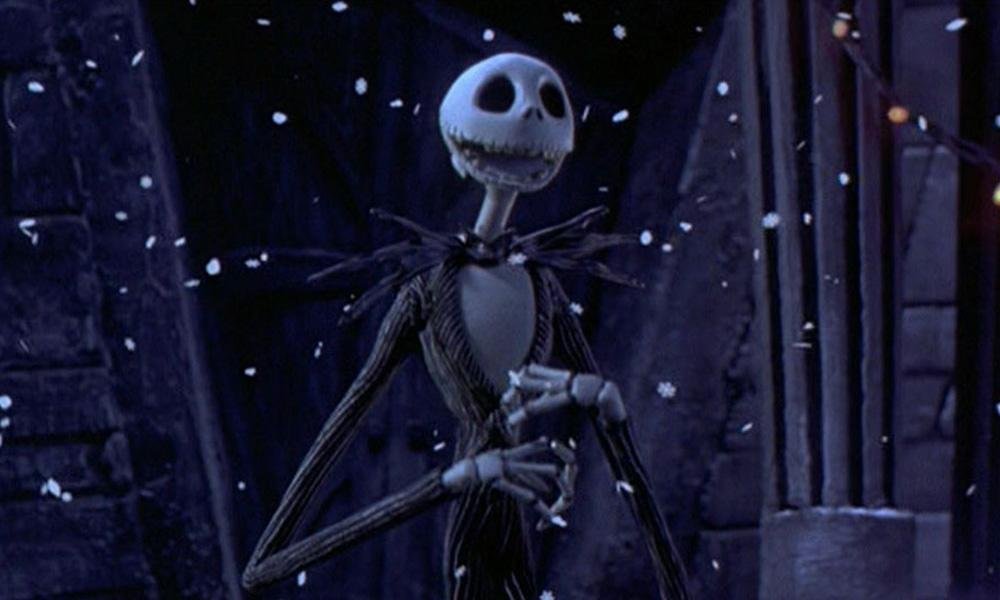 This iconic Tim Burton stop-motion movie-musical is perfect to bookmark for the holiday season. Its story follows Jack Skellington, a being from Halloween Town, who finds himself in Christmas Town and is instantly enchanted by the magic of Christmas. However, when his obsession with the holiday comes to a hilt when it causes him to abduct Santa Claus.
18. About Time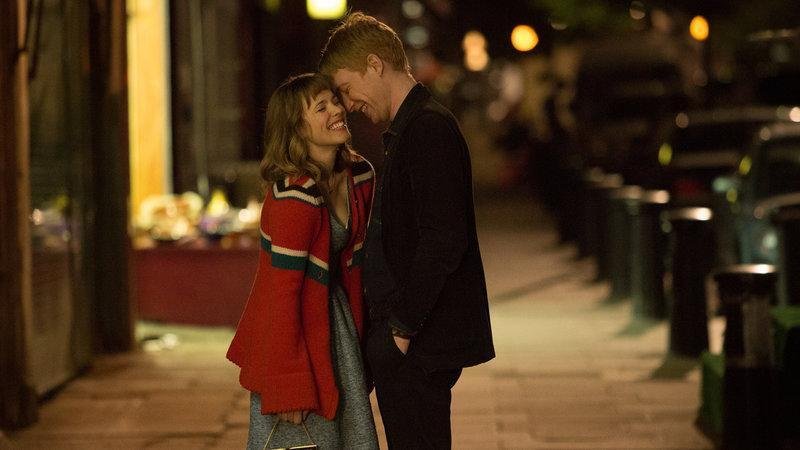 If there were a perfect romance movie, it would be About Time. This time-travelling love story follows Tim Lake (Domhnall Gleeson) who, like all the men in his family, possess the power to travel through time. With the advice of his father, he uses these newfound powers to pursue the most important thing in his life — love. Domhnall Gleeson and Rachel McAdams are perfect in their roles, and this story is 10/10 likely to make you cry.
19. Mamma Mia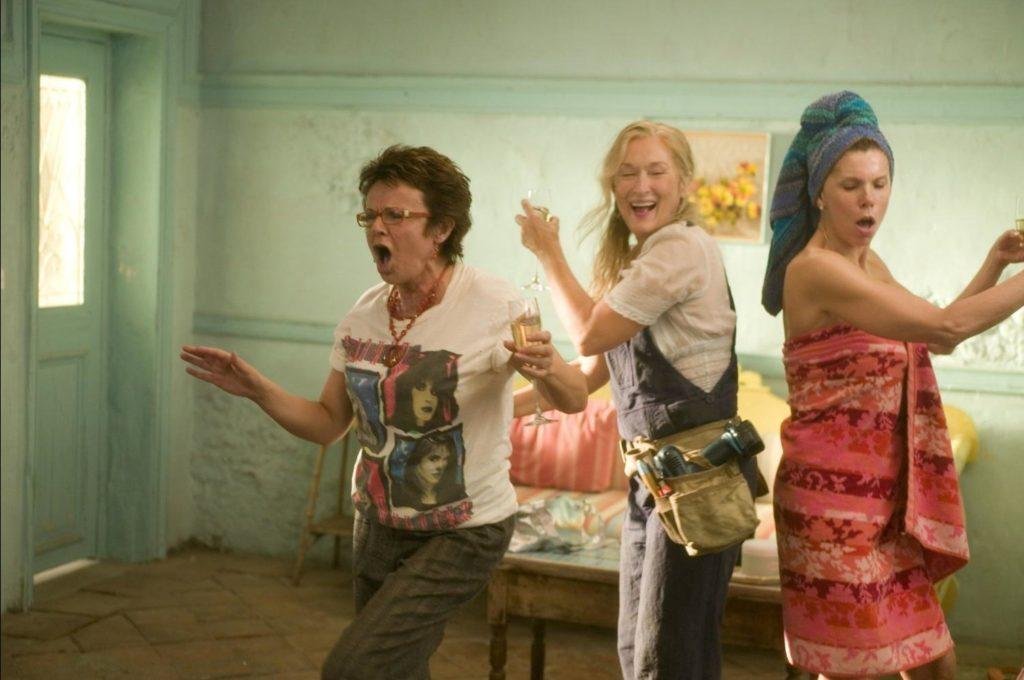 Mamma Mia is hardly the most perfect movie in this list, but it's fun, beautiful, and Meryl Streep is in it so it makes the list. Its plot follows Sophie (Amanda Seyfriend) who is in the middle of wedding prep, when she decides to invite three men from her mother, Donna's (Meryl Streep) past, in hopes that one of them might be her father. And the ABBA tracks certainly don't hurt.
20. Shawshank Redemption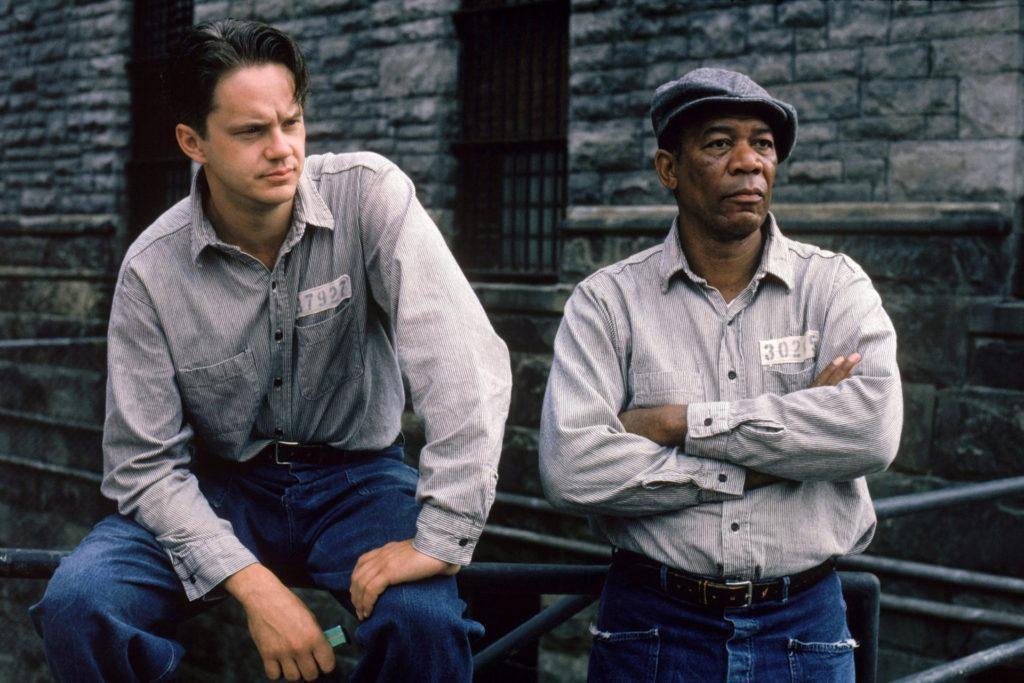 Last but definitely not least, Shawshank Redemption has ranked highly ever since it came out in 1994 — and for good reason. Based on a novella by Stephen King, its story follows Andy Dufresne, a successful banker who is arrested for the murder of his wife and her lover. As a result, he is sentenced to life imprisonment at the Shawshank prison, where he learns to survive the system.
The movie is a shocking look into the psychology of a prison inmate and an intriguing character study, with possibly one of the most iconic plot twists in movie history.
---
Are you adding any of these movies to your watch list? Let us know in the comments below! Follow us on Facebook, Instagram, Twitter, and Youtube for more content like this.