International Harry Potter Day (May 2nd) is just around the corner, and this year we're celebrating The Boy Who Lived ahead of time by taking a look at Harry Potter games from the past, present, and future.
From casual smartphone games to sports simulators, there's bound to be something on this list for every aspiring witch and wizard out there.
---
1. Harry Potter: Wizards Unite
Harry Potter: Wizards Unite is an augmented reality (AR) smartphone game from Niantic, the studio behind Pokemon Go. It plays similarly to Pokemon Go, with players being able to collect magical artifacts by travelling around their neighbourhood, but features a much more detailed storyline that expands on the events of the original Harry Potter book series.
If you're looking for a casual game that adds a magical touch to your daily commute, then Wizards Unite might be perfect for you.
2. Lego Harry Potter
As the title suggests, Lego Harry Potter is a console and PC puzzle game series that re-imagines the wizarding world in Lego form. Players will get to experience a condensed version of the original Harry Potter storyline, while also solving puzzles, casting spells, and collecting items. The series consists of two games: Lego Harry Potter Years 1-4 and Lego Harry Potter Years 5-7, which recap the events of books 1-4 and 5-7 respectively.
Though the games are aimed at a younger audience, older fans will still be able to appreciate the charm and sense of humor Lego lends to all of its videogame properties.
3. Harry Potter by EA Games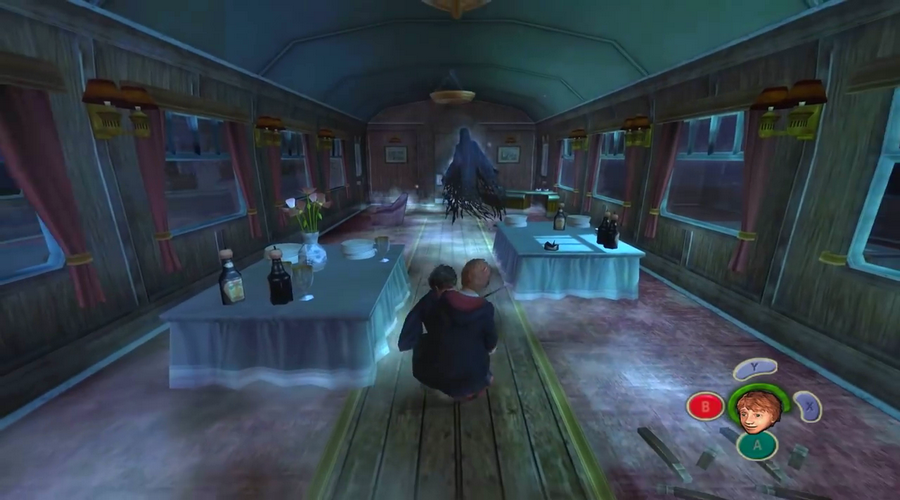 Want to experience the Harry Potter storyline in videogame form? You can do so with EA Games' adaptations of all seven books, which are available on both PC and console. The game series began nearly twenty years ago with the 2001 release of Harry Potter and the Philosopher's Stone and concluded in 2009 with Harry Potter and the Deathly Hallows: Part 2, with each game growing in scope and graphical detail as the technology behind them improved.
Though some of the earlier games don't quite hold up to modern gameplay standards, they're no doubt still a source of joy and nostalgia for many Potterheads out there, many of whom began their gaming journey with these titles.
4. Wonderbook: Book of Spells & Book of Potions
Book of Spells and Book of Potions are a pair of PS3 games inspired by textbooks from the Harry Potter universe. Though the games come with a steep price tag, as players will need a PlayStation Eye camera, a PlayStation move controller and the Wonderbook PlayStation accessory to get the games working, the experience they deliver is pretty unique. Players will be able to interact with spells, potions, creatures, and more, brought to life by the power of AR technology.
The games were also lauded by J.K. Rowling herself, who called them "the closest a Muggle can come to a real spellbook". If you have some of these PS3 accessories lying around, why not give these titles a shot?
5. Harry Potter: Quidditch World Cup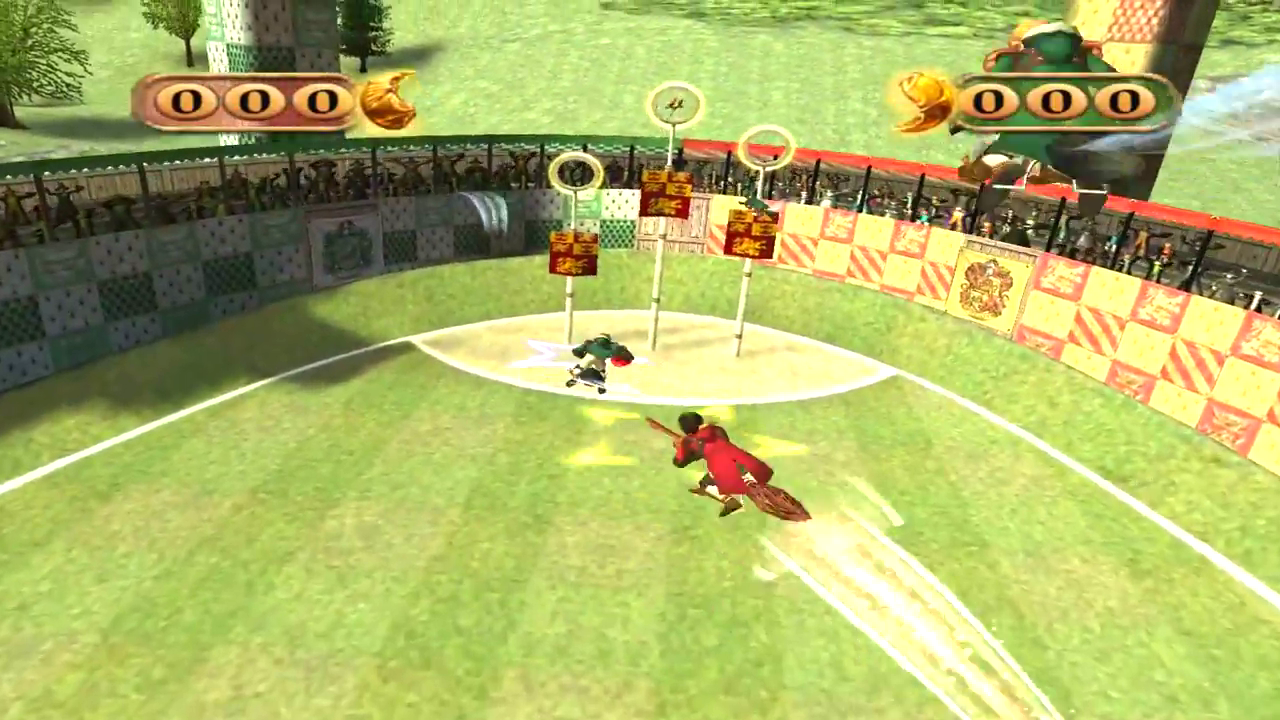 Quidditch World Cup is exactly what it sounds like: a quidditch simulator from EA Games, who no doubt drew on their years of experience with the FIFA game franchise when it came to developing this title. Players start out in a tutorial level set in Hogwarts, before graduating to compete in the international quidditch scene.
This is one of the community's best-loved Harry Potter games, with many fans longing for EA to return to the franchise with an updated version of Quidditch World Cup. Dust off your PS2 or Gameboy Advance and see what the hype's all about!
Bonus: Hogwarts Legacy
Hogwarts Legacy is an upcoming RPG from Avalanche Software that's shaping up to be the franchise's most ambititious game project to date. The open-world RPG will feature an original storyline that dates back to the early days of Hogwarts in the 1800s, as well as an extensive character customization system that will even allow players to choose between good and evil.
The game is tentatively slated for a 2022 release, where it will be made available for the PS5 and Xbox Series X.
---
If this article got you in the mood to celebrate International Harry Potter Day, then join us on Facebook this Sunday, May 2nd! Our resident Potterhead Juri will be streaming Harry Potter and the Prisoner of Azkaban from 7pm to 11pm (Malaysian time), so be sure to drop by for a chat about all things Harry Potter.
Follow us at @themagicrainmy on Facebook to receive a notification whenever we go live.