Ensemble Stars! あんさんぶるスターズ! , usually shortened to Enstars, is a multimedia project from Happy Elements. It was originally released as a idol training mobile game on May 1st, 2015, where players can collect cards and form teams of different idols. Unlike other idol games that are based around rhythm games, Ensemble Stars! requires players to strategically use time and resources to maximize card abilities and optimize teams.
On 15 March 2020, Happy Elements released a new version of the game, now renamed to Ensemble Stars!!, adding an extra exclamation mark to the title to indicate a new arc in the story.
The New Game
In line with the Ensemble Stars! anime that aired last summer, Happy Elements have released not one but two versions of the Enstars!! game, Ensemble Stars!! Basic and Ensemble Stars!! Music.
The storyline of both games is set after the 3rd years from the past storyline have graduated from Yumenosaki Academy. Unlike the previous game, the idols are now divided into 4 different talent agencies under their parent entertainment company, known as Ensemble Square. The units under each agency are from the previous game, with the addition of 2 new units, Alkaloid and Crazy:B. Players are also now referred to as "producer" instead of "tenkousei" (transfer student).
Ensemble Stars!! Basic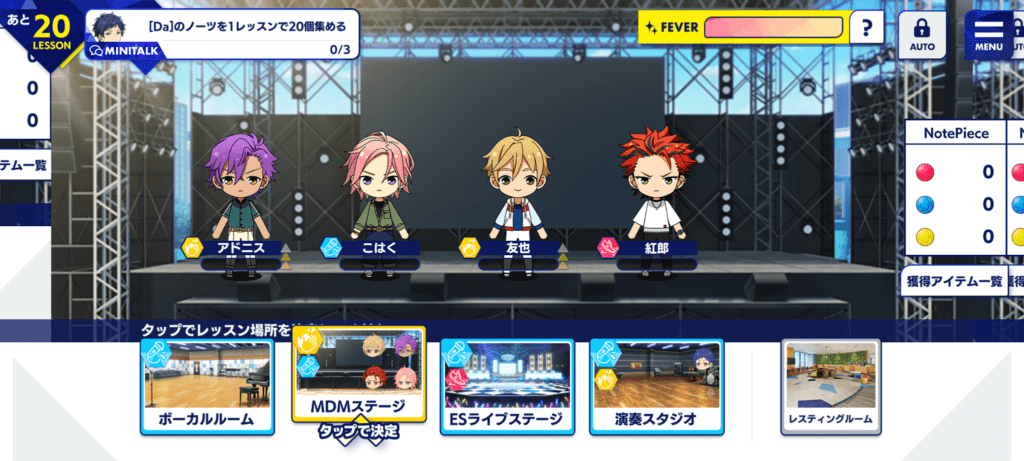 The Basic app allows players of the first Ensemble Stars! game to continue playing with a new game layout and the addition of new features. If you're unfamiliar with the original version of the game, players essentially have to complete produce sessions to obtain useful items. Players can also switch back to the original home screen and read previous stories if they wish by selecting the blue button with an exclamation mark on it.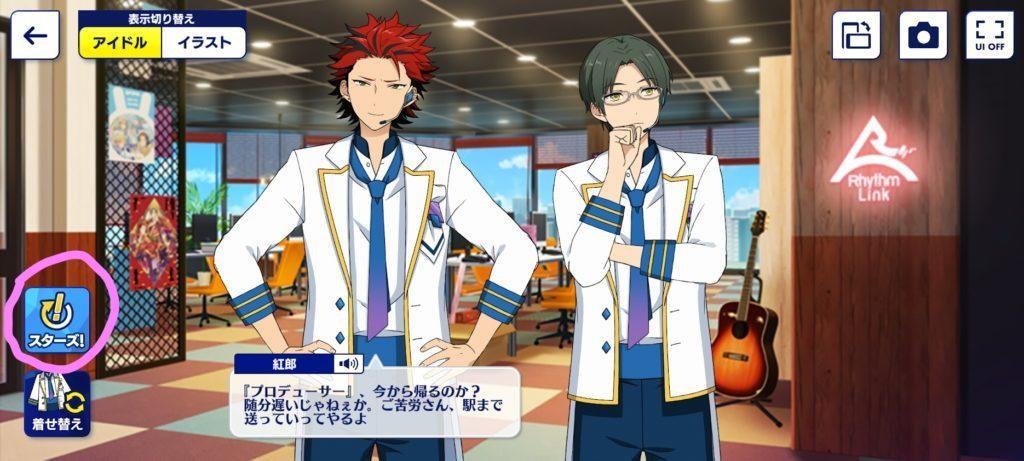 Ensemble Stars!! Music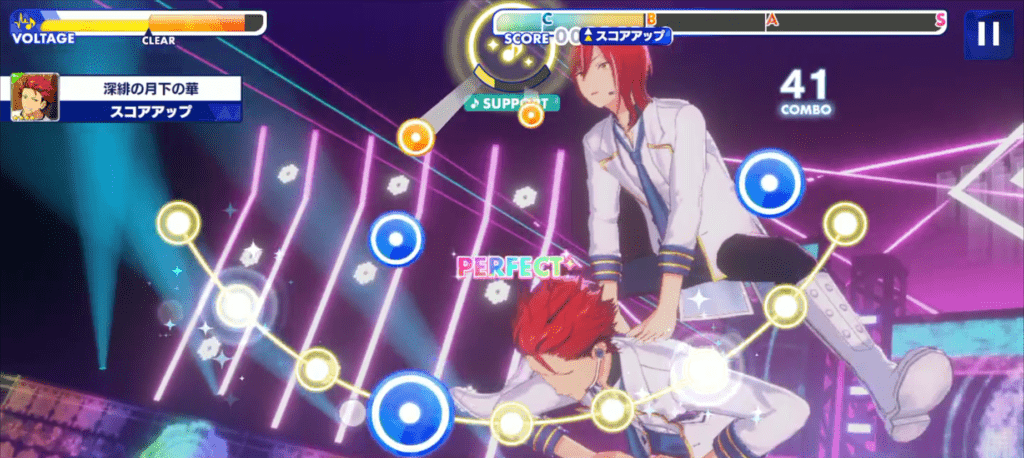 Next up is the Music app. As its title suggests, it's a rhythm game with similar gameplay mechanics to iDOLM@STER Cinderella Girls Starlight Stage.
Like any other card-based rhythm game, in Enstars!! Music, players get to play songs with cards of their favourite characters that they get from scouting, as well as levelling up their cards and boosting their stats. During a "Live", players have the option to set gameplay mode to 2D or 3D.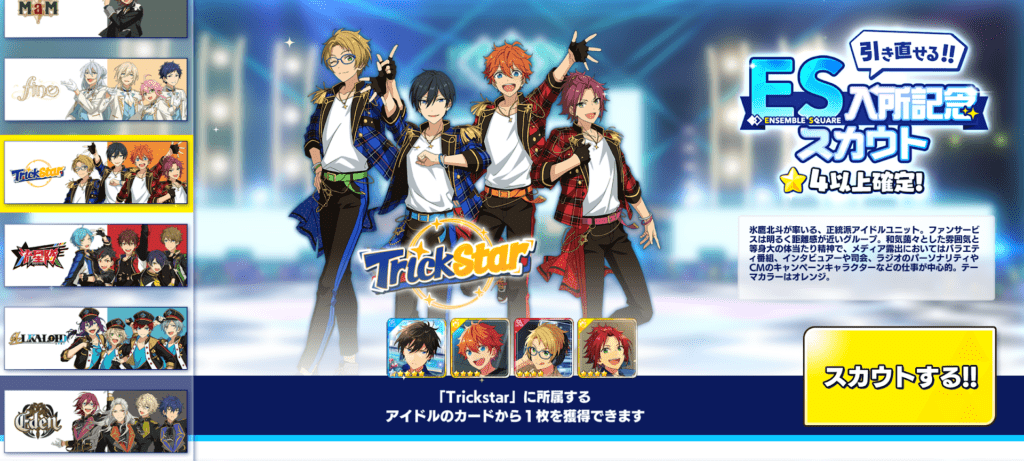 Some similarities between the games include being able to select your favourite unit and getting a free 4-star card of a character from that specific unit upon your first log-in to either of the games. Both games also have the same story options and cards available for scouting (with the exception of story chapters and cards from the previous game).
In addition, the game release memorial campaign is now running in both games until 14th April 2020. Players can get tons of freebies such as diamonds (for scouting and recovery of stamina) and items to help in boosting card stats, so don't miss out on it!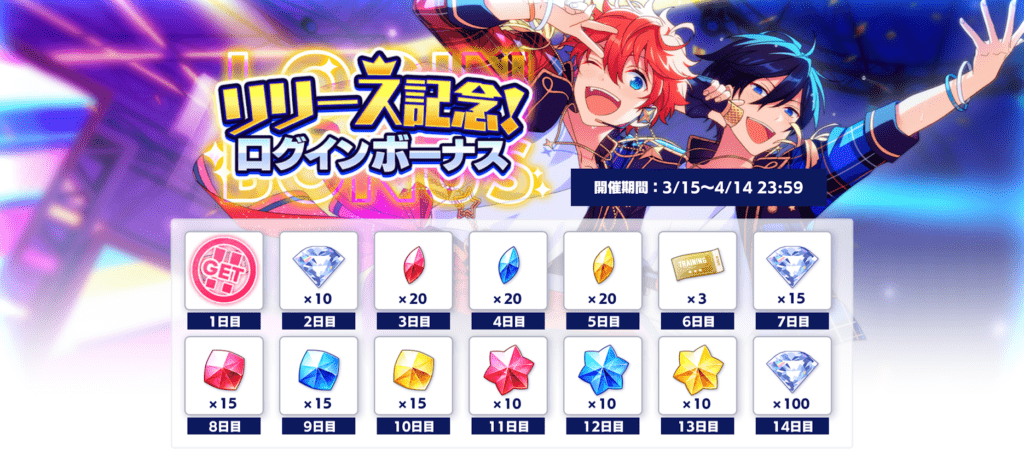 What do you think about the new game structure and what is your first impression? Let us know in the comments below!
---
Links:
Official site (JP) – https://ensemble-stars.jp/
ES Basic Twitter (JP) – https://twitter.com/enstars_basic
ES Music Twitter (JP) – https://twitter.com/enstars_music