From the 6th of September until 7th of October 2018, brought all the way from the land of the rising sun, be prepared to feast your senses on a Japanese Film Festival!
Organised by The Japan Foundation in Malaysia, this annual event began with the aim of showing Malaysia's support towards Japanese films. This year marks its 15th year in a row of organising this event, and also marks an expansion in their roster – with 13 Japanese films being screened all across the country in Kuala Lumpur, Penang, Kuching, Sabah, and their most recent addition, Johor Bahru!
In conjunction with this monumental milestone, The Japan Foundation has also announced a few special screenings in Kuala Lumpur. This includes a special 'Chihayafuru' movie marathon from Part 1 to Part 3, as well as 4 exclusive screenings of Japanese films directed by Malaysian film directors!
These films are:
'Heart of Taiko' (6 Sept)
'New World' (8 Sept)
'Fly Me to Minami' (8 Sept)
Short film by Edmund Yeo: 'Kingyo' & 'Exhalation' (9 Sept)
Admission to watch these films are FREE but seats and screenings are incredibly limited, so if you want to reserve your spot make sure to book it on Eventbrite now!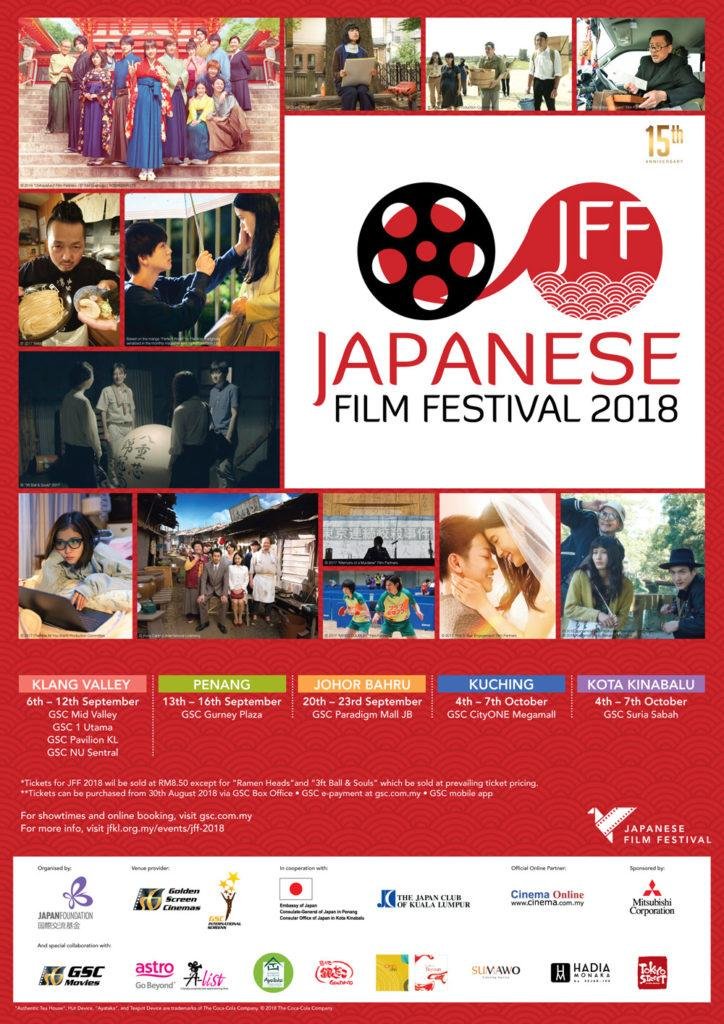 The other Japanese films that are screening include 'The 8 Year Engagement', 'Memoirs of the Murderer', 'Perfect World', 'Tremble All You Want', '3ft Ball & Souls', 'We Make Antiques!', 'Born Bone Born', 'Mixed Doubles', 'Yakiniku Dragon', 'Her Sketchbook', 'The Gift of Memory', and 'Ramen Heads'. The selection of films come from a variety of genres from thrillers to documentaries, and even romantic comedies.
Find yourself interested? You can view the full schedule of film screenings and more information on the Japanese Foundation Kuala Lumpur website.