We're always up for goofs and gaffs here at The MAGIC RAIN, and this year's April Fools was a fruitful one! It seemed like every company and celebrity out there, from Niantic to Fate/Grand Order, wanted in on some sweet pranks this year. Some of them were pretty ingenious, we have to admit. Here are our favourites!
1. Team Rocket takes over the Pokémon website
Team Rocket found themselves in the spotlight this April Fools when they took over the official Pokémon website's trainer and Pokémon spotlights. They encouraged fans to follow the hashtag #TeamRocketTakeover as they try to capture Pikachu once and for all!
2. Fate/Grand Order…  Gutentag Omen Adios?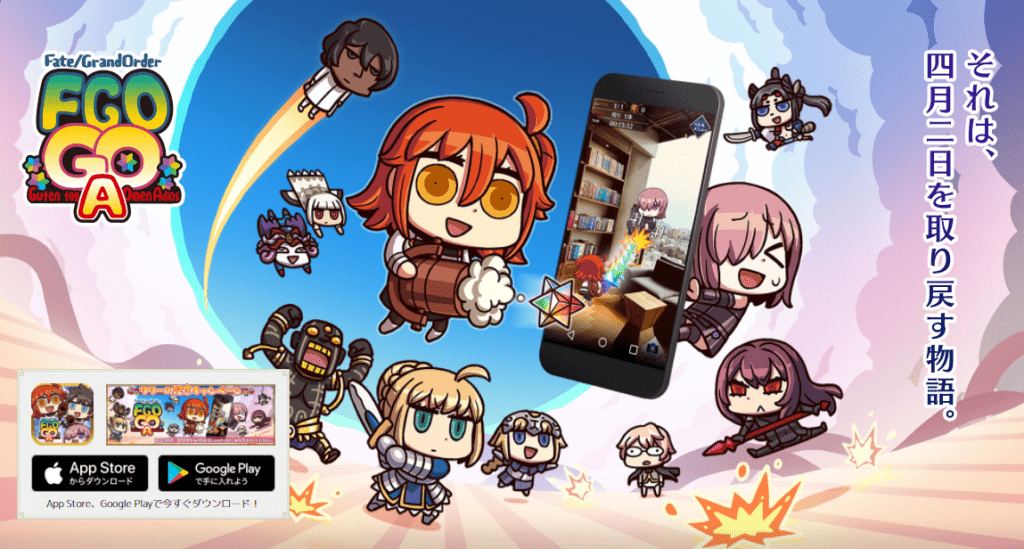 On their official website, Fate/Grand Order announced a new smartphone augmented reality game called – I'm not kidding about this – Fate/Grand Order Gutentag Omen Adios.
3. Eevee becomes a pro wrestler
【速報】格闘アクション「鉄拳7」のダウンロードコンテンツ第21弾として、ゲストポケモン「イーブイ」の参戦が決定!
プロレスで磨き上げた技と肉体美がここでも披露されることに。

DLC販売価格:1,121円(税込)
配信予定日:2100年11月21日
#鉄拳 #エイプリルフール pic.twitter.com/48RhuGJbK7

— 【公式】プロジェクトイーブイ (@project_eevee) April 1, 2018
In unexpected news, the Pokémon Eevee was announced as part of the roster for the New Japan Pro Wrestling League AND part of a new Tekken 7 DLC. Honestly, we'd love to see both happen in real life…
4. Pokémon GOes retro!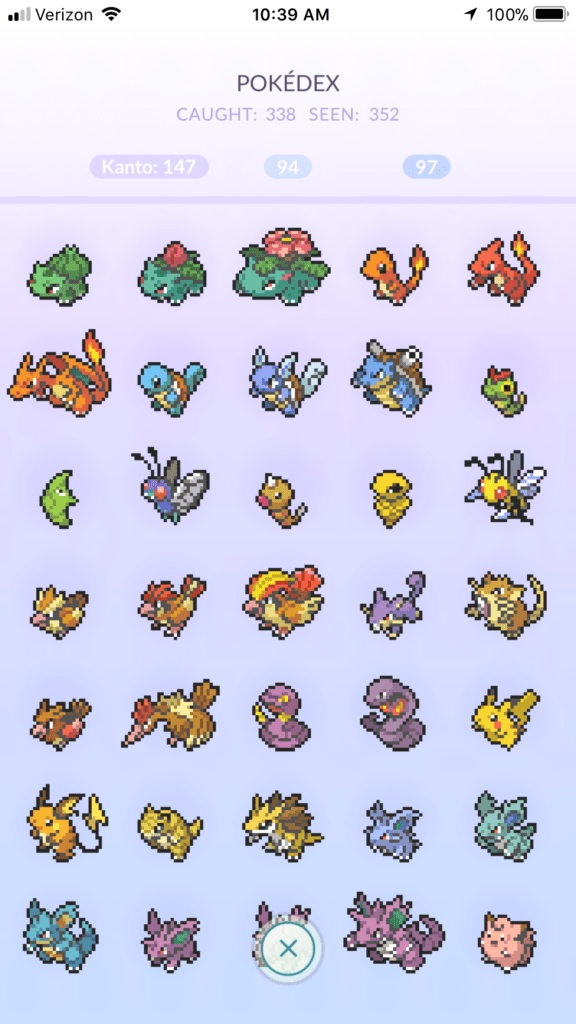 Pokémon GO users were in for a shock when they logged into their accounts on April Fools. All the Pokémon in the game, which were previously 3D, had turned 8-bit!
5. Pop Team Epic has a website malfunction?
TVアニメ『ポプテピピック』のホームページを、大幅リニューアルしました! #ポプテピピック https://t.co/3FVk5KQWli

— アニメ「ポプテピピック」公式 (@hoshiiro_anime) March 31, 2018
I'm not even surprised that this meme dream team came up with something for April Fools, but what they did seriously tops the cake. The staff coded their anime's website so that it would redirect to the website for Basilisk: The Ouka Ninja Scrolls website instead!
6. Toei announces a Super Sentai Villains movie
This one made me laugh out loud. On April Fools, Toei took the opportunity to promote a "Super Sentai Villians" film… coming out in 2099. While it was a joke, however, they did emphasise that the villians in the trailer will appear in the upcoming Uchu Sentai Kyuranger VS Space Squad film!
7. Where did Doraemon go?!
【藤子・F・不二雄ミュージアムからのおしらせ】
本日4月1日は、原画内のドラえもんはお休みいたします。
※只今、22世紀でメンテナンス中#エイプリルフール #FUJIKOMUSEUM #藤子ミュージアム #ドラえもん #Doraemon pic.twitter.com/4H2bAhYeWW

— 川崎市 藤子・F・不二雄ミュージアム (@FUJIKOMUSEUM) April 1, 2018

With all the digital gags so far, physical ones just seem so much more impressive. Such is what the Fujiko F. Fujio Museum in Japan did, removing the silhouette of Doraemon from all their exhibitions for supposed "22nd century maintenance."
8. Gudetama gets an upgrade!
ぐでたま男子 pic.twitter.com/IE3FZgtxmv

— ぐでたま【公式】 (@gudetama_sanrio) April 1, 2018
In perhaps the most "WTF" April Fools prank this year, Sanrio decided to transform their iconic lazy egg yolk character into an overweight man dressed as an egg yolk. I don't even know how to comment on this…
9. Attack on Chika!
【沼津】本日沼津の三津海水浴場にてハイパーファビュラスアルティメットジャンボ寝そべりEX高海千歌を展示いたしました。お越しいただいた皆様、ご協力いただきました皆様、ありがとうございました。購買部動画は本日一杯ご覧頂けます。https://t.co/WVuf1APEPG #lovelive pic.twitter.com/4rUcNnCqid

— ラブライブ!公式 (@LoveLive_staff) April 1, 2018

Love Live Sunshine also got in on the fun with this picture they posted on their official Twitter account. It appears to be a giant doll version of Chika-chan appearing in Numazu, where the anime is set.
10. Cosplay Commuter 2018 was announced… or was it?
Check the date. https://t.co/jbVMJYw7Ot

— The MAGIC RAIN @ TAGCC2018 (@themagicrainMY) April 3, 2018
And of course, we wouldn't forget our own April Fools prank! Rest assured, we're not going abseiling down Mount Kinabalu or licking Rafflesia anytime soon (or ever, in fact.) But we will be announcing the official details for Cosplay Commuter 2018 soon. That's a promise. Stay tuned!
---
Did we miss out on any of your favourites this April Fools? Leave us a comment below! 
Like what you see so far? Subscribe to our newsletter by entering your email here!