In case you missed it, fans who are looking forward to the new Dragon Ball title by Arc System Works are in for a treat as Bandai Namco has announced on their Twitter page that the open beta for Dragon Ball FighterZ will begin on the 14th of January 2018 from 12AM PST to 11:59PM PST on the 15th of January 2018 (for us Malaysians that's 4PM on the 14th to 3:59PM on the 15th). The open beta will not feature the local multiplayer mode unfortunately but will showcase a battle tutorial as well as its online multiplayer mode. 11 characters will be playable in the open beta as seen in the image below, with more to come when the actual game releases.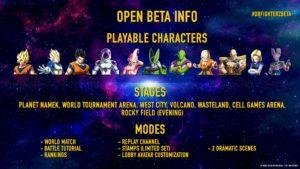 The open beta client is already available for download now at no charge from the PlayStation Store on the PS4 and the Microsoft Store on the Xbox One. The client requires 2.4GB to install on the PS4, whereas it will need 3.13GB on the Xbox One. With the game coming out very soon, players who are interested may want to take part in the open beta so they'll be absolutely ready to fight when the game ultimately releases on the 26th of January.
And hey if you're interested, we at THE MAGIC RAIN will be holding an event for Dragon Ball FighterZ alongside Monster Hunter World when they both come out so watch this space for more details!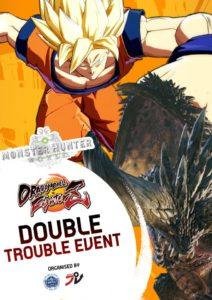 ---
Like what you see do far? Subscribe to our newsletter by entering your email here!