It hasn't been long since the conclusion of the much anticipated event and I believe those of us who got to attend had quite a blast! A few of us from The Magic Rain were able to attend the event and I can't think of one thing that I'm not happy about. Visual Arts Expo was held at Shah Alam Convention Centre (SACC) from the 22nd to the 23rd of July 2017. Alright, enough with the technical stuff, let's head on into the highlights for this event!
---
On-Stage Highlights
AiRI  – Q & A Session
If you're familiar with Keijo, then I'm sure you've heard of AiRI or have come to know her voice at least! The singer for Keijo's opening made an appearance at her Q & A Session at VAX and answered the questions of curious fans both Malaysian and foreign alike. We Malaysians are pretty damn proud of our food and we should be because AiRI finds Malaysian food really good just like we all do. It's also her first time seeing the King of Fruits aka the Durian so I'm sure it was quite an experience for her!
Other than talking about Malaysian food, she also sung for us! She answered a few questions regarding what anime she liked (which are Hokuto no Ken, Doraemon and Tari Tari), and if there was any specific anisong that she listens to (which are Zankoku na Tenshi no Teeze by Yoko Takahashi from the anime, Neon Genesis Evangelion.)
Studio TRIGGER
The stage event was led by one of the producers of Studio TRIGGER, Kazuya Masumoto, who explained the general workflow of the the animators at the studio. It was really interesting because we got to really see how animators work and how much time it takes for each series. When you come to know this, it really makes you appreciate the efforts of the animators, especially those at Studio TRIGGER.
We got to see an epic compilation of Studio TRIGGER's more popular works as a promo video. Among the anime we caught a glimpse of were Kill la Kill, Kiznaiver, Little Witch Academia and a few more I couldn't quite pinpoint, but watching that promo video itself gave me goosebumps! Kazuya Masumoto eventually decided it was question time and anyone who asked questions would get tempting goodies, and he engaged with the crowd amazingly. He even played Jankenpon with the audience!
Abam Apam – Webcomic Artist Survival Guide
I think a lot of us are familiar with a certain beloved Malaysian webcomic artist, Abam Apam, but his adorable characters and puns aren't all he's made up of. In this Stage Panel, he gave us some incredible tips and tricks for various things such as starting a webcomic series, boosting one's reputation online as a web comic artist, getting more reach on Facebook and other difficult aspects of becoming a blossoming webcomic artist.
He gave really good advice on producing appropriate content for various audiences, factors to consider when choosing the right tools such as digital or traditional. He also calls bullshit on, I quote, "Takda tablet lukisan tak lawa," which I found amusing but truthful nonetheless.
Abam also offered his two cents on various subjects regarding webcomics. He gave amazing advice on how to handle criticism which I'd also like to quote, "Do not feed the trolls, let them starve." Most importantly, he believes it's good to collaborate, especially among Malaysian webcomic artists which he did for New Years 2017!
---
Off-Stage Highlights
Portfolio Review
I think one highlight unique to this particular event is the Portfolio Review which gave people the chance to have their resume reviewed by professionals of their chosen field, and if good enough, they may even be scouted on the spot!
Special Interest Panels
What would we be if our favourite special interest panel wasn't our own? Our panelists were our Editor in-chief, Chermaine Low, Assistant Editor in-chief, Nathalie Tay, and photographer/writer, Amos Teng. The panel was led by one of our fellow writers, Aqasha Yusoffi. Read more about our panel here!
---
Booths
The booths were pretty standard with booth owners selling keychains, badges, figurines, clay models and that one Oishi booth you tend to see at every event, but one booth that really stood out was definitely Studio TRIGGER's booth. It exhibited the storyboarding for Kill la Kill like a gallery and it was very interesting to glance through. We found it very educational and it's definitely solid fangirl-worthy material for fans!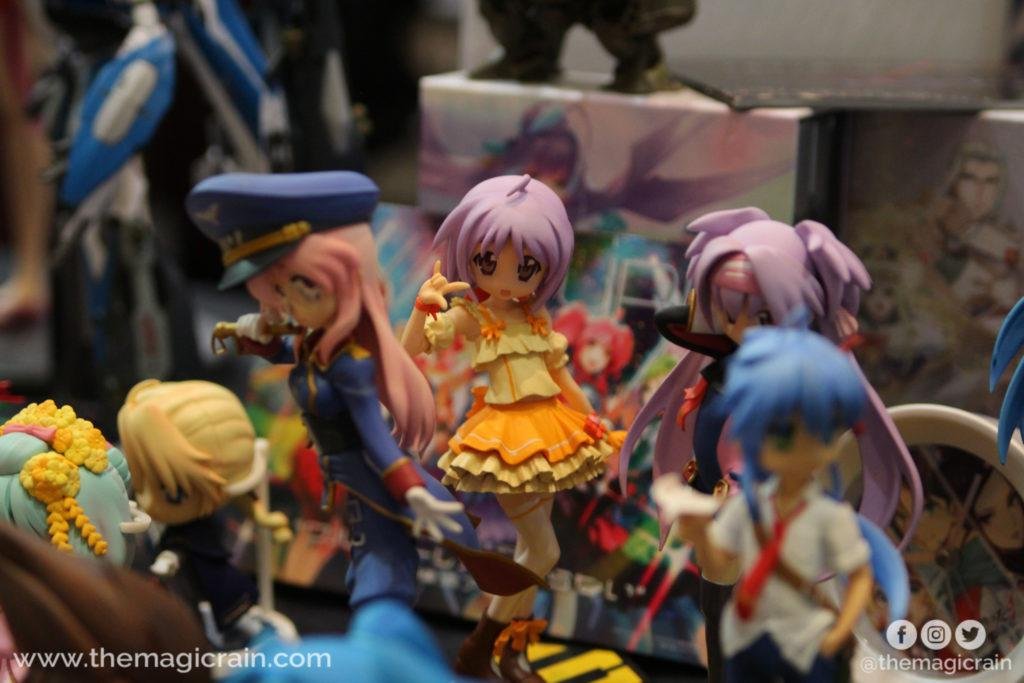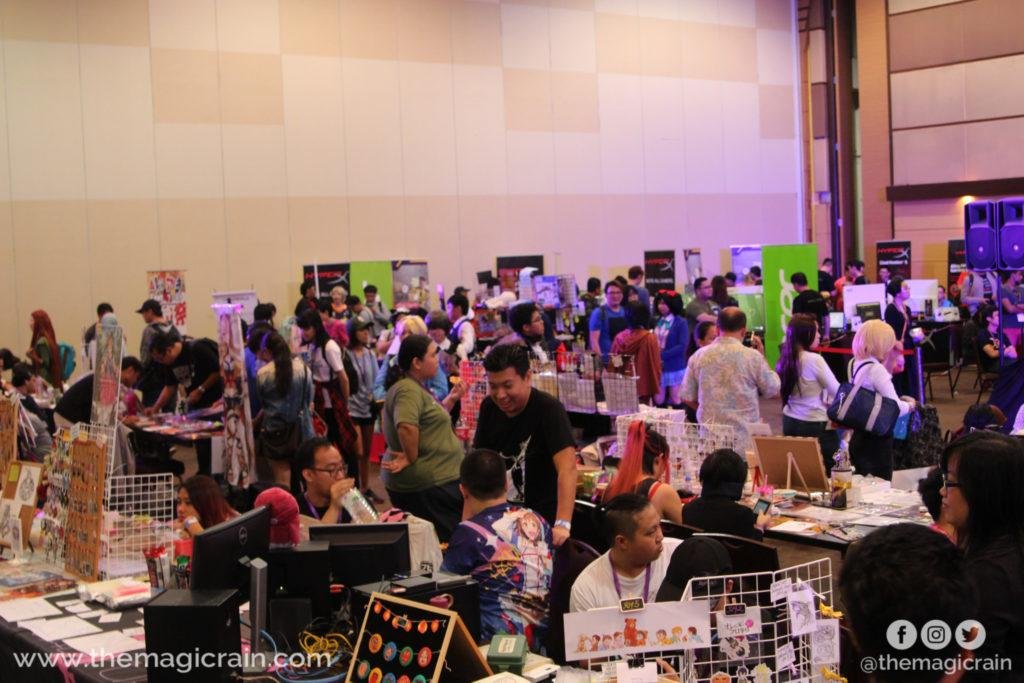 To conclude, the event was filled with great content all around in terms of panels and activities. As an ACG event, I think it's unique in a way where cosplay isn't the main focus of the event and the emphasis is on aspects that is less emphasized but crucial in the very foundations of the ACG scene, which is animation and the production of the anime we've all come to know and love. We had a great time at Visual Arts Expo 2017, did you?