To all our fellow readers, brace yourselves as The Magic Rain (TMR) team members will be making a special appearance at Visual Arts Expo 2017! For those who have not heard of Visual Arts Expo, otherwise known as VAX, it is a two-day pop culture festival held on the 22nd to 23rd July 2017, showcasing to the public the best and cutting-edge in visual arts, encompassing animation, comics, film, music and video games.
What will we be doing there, you asked? We will be hosting a Special Interest Panel (SIP), which is a space which allows free-flowing discussions on any topics relevant to our interests, which in our case would be about 'Volunteerism: A Life Long Personal Development Platform'.
What is it going to be about?
As shown in the title of our panel, we will be sharing personal experiences and opinions on volunteering including details on how we began to what it means to us today. We aim to get our panel audience to fully understand what volunteering is all about, rather than having the misconceptions that volunteers are free labour and that volunteering is something that you do in order to plump up your resume. To us, volunteering can be whatever you make it to be, even setting you onto the path of becoming a better version of yourself.
The SIP will be carried out by a moderator and will be split into three segments which includes:
General discussion about volunteerism.

Story time!

Q&A with the audience.
When and where is it going to be held?
Our panel will be held on 23rd July 2017 (Sunday) from 4.00pm – 5.00pm at Visual Arts Expo (VAX) 2017, Shah Alam Convention Centre. More details on the exact location of our panel will be revealed at our event page here!
Who will be our panel speakers?
Our TMR representatives are Chermaine Low (Chief Content Tactician), Nathalie Tay (Assistant Chief Content Tactician) and Amos Teng (Digital Assassin). All three of them have a lot of experience regarding volunteerism and they are very eager to share everything they've experienced and learnt to all our panel audience! Here's a short profile on our speakers and their history of volunteering.
Chermaine Low (Chief Content Tactician)
Currently working as an Assistant Producer at an animation studio. She has over 15 years of experience as a volunteer in various fields of exposure.
Nathalie Tay (Assistant Chief Content Tactician)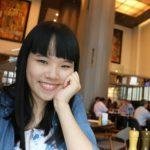 Full-time Psychology and Marketing student at Monash University. Co-founded Eleven Tsuki when she was in high school and has been volunteering in the ACG scene ever since.
Amos Teng (Digital Assassin)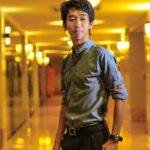 A fresh graduate from UPM with a Diploma in Animal Health. He has volunteered in various events and activities for more than 5 years.
What are the highlights of our SIP?
Interactions with panel speakers
There will be plenty of opportunities for the audience to interact with the panel and those who do, will receive a free gift from us! Who doesn't like free gifts? The panel will answer any questions asked and if you have any questions to ask but will not be able to attend the panel, feel free to leave questions in the comments section below!
Cosplay Commuter
Our speakers will take some time to talk about Cosplay Commuter, an event just recently held by TMR on the 8th of July 2017. Have plenty of unanswered questions about our event? Attend our panel to get all your questions answered by some of the key members in making the event a success!
P.S. On that note, we've just uploaded a post-Cosplay Commuter article which you can check out here.
Eleven Tsuki
Eleven Tsuki was a website that disbanded last year and two of our speakers, Amos Teng and Nathalie Tay, were former members. Curious to know what they have to say about Eleven Tsuki? Well, just make sure to attend and you'll find out…
Conclusion: Come and join us!
By holding this panel, we hope to encourage more people to give volunteering a try and instill the core values of volunteerism in more youths of our community. Being in the TMR team, a team full of volunteers, contributing our time, effort, and skills has never been something any of us have regretted and we want people to truly understand why we do what we do. So don't hesitate and come join us at our panel! Who knows? It may change your entire perception of what you believe volunteerism is all about.
We hope to see you there at our Special Interest Panel at VAX 2017!
​Title: Volunteerism: A Life Long Personal Development Platform​
Date: 23 July 2017
Time: 4:00pm – 5:00pm
Venue: Room 8, Level 2, Shah Alam Convention Centre
Event page: https://www.facebook.com/events/495317377494761/