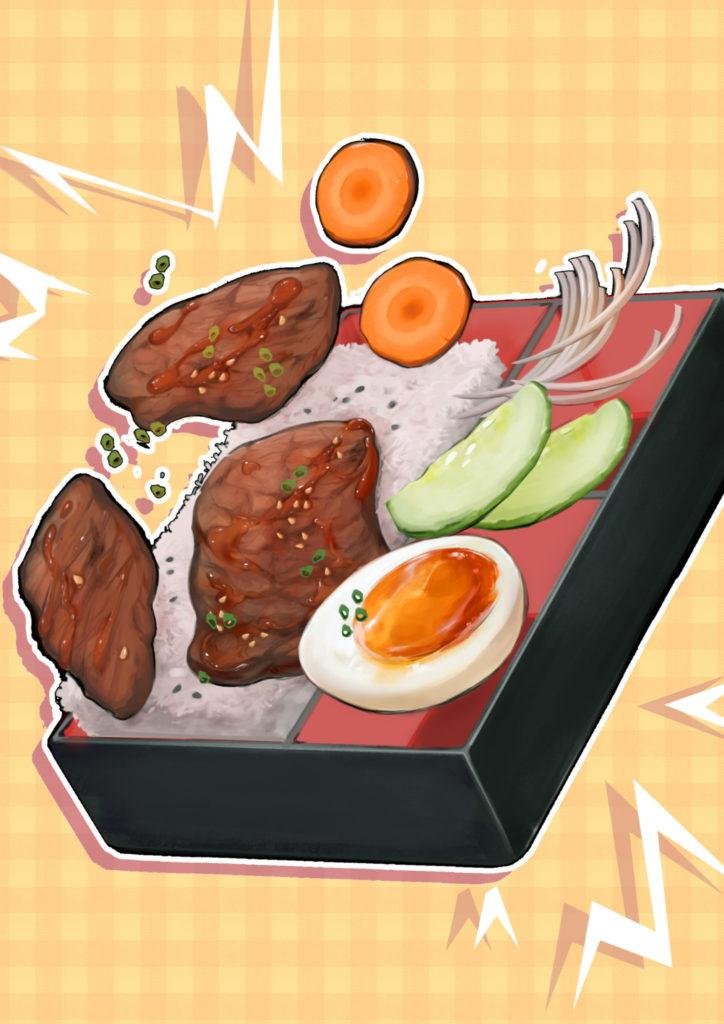 1- This is a French pastry known as mille-feuille or a Napoleon, made by layering puff pastry and pastry cream and either dusting it with confectioner's sugar or glazed with fondant. Although this dessert is usually served with white pastry cream, I decided to go with chocolate to further contrast with the light pink background and silver cutlery. Illustrated using Adobe Photoshop and Paint Tool SAI.
2- A yakiniku (grilled meat) bento set, served with different vegetables and a soft-boiled egg. (Incidentally, if the words "yakiniku bento" seem familiar to you, this is a dish you can prepare in Persona 4, which incidentally makes up most of the Google search results for this item.) With this piece, I wanted to contrast the realistic detail of the food with a stylized, graphic background by adding bold lines and flat colours around the different food items. Illustrated using Adobe Photoshop.
Keep an eye out for our biweekly illustrations and comics!