It's the dream of many people in the ACG (Anime, Comics and Games) community, especially gamers, to eventually make a living by competing in e-sports, or at least become involved in the industry in some way. However, there are still a few things many people tend to overlook about the industry, which causes them to not take the scene as seriously as they should.
Today, we'll be sharing a few fun and insightful facts about the exciting world of e-sports! Whether you're a diehard fan or someone who's completely new to the industry, we hope you'll find something new to appreciate about this growing community.
1. E-sports revenue is set to top $3.5 billion this year
It is predicted that e-sports will bring in more than $3.5 billion in revenue in 2021. Yes, e-sports is extremely lucrative, far more than most people realize.
Right now, the highest-earning e-sports players mainly come from Europe and East Asia, but with the increasing popularity of Twitch streaming and competitive tournaments around the world, we may see more regions get into the sport in the near future.
2. Any game can be an e-sport
People often think that only competitive football, racing, and fighting games can be turned into competitive events and played at tournaments, but they're wrong. The fact of the matter is, pretty much any game that has, or can have, a competitive nature, can be an e-sport.
Even something like Tetris, which you typically play solo, can be competitive because players can compete to get the highest score ever and top the leaderboard. If there's a game you love, chances are, if you're good enough, you can compete in it and join the e-sports circuit.
3. E-sports players are athletes too!
A lot of people scoff at this because e-sports players aren't exactly running laps on the track or shooting hoops all day, but they really are a lot like athletes. How so? Because they spend many hours every day practicing and honing their craft. They also spend lots of time studying their opponents to see how they play, in the hopes of bettering their own technique and beating the competition.
Many of them even work out regularly to stay in shape because the healthier they are, the better they will be able to handle the challenges that gaming professionally bring, which can include many hours of movement.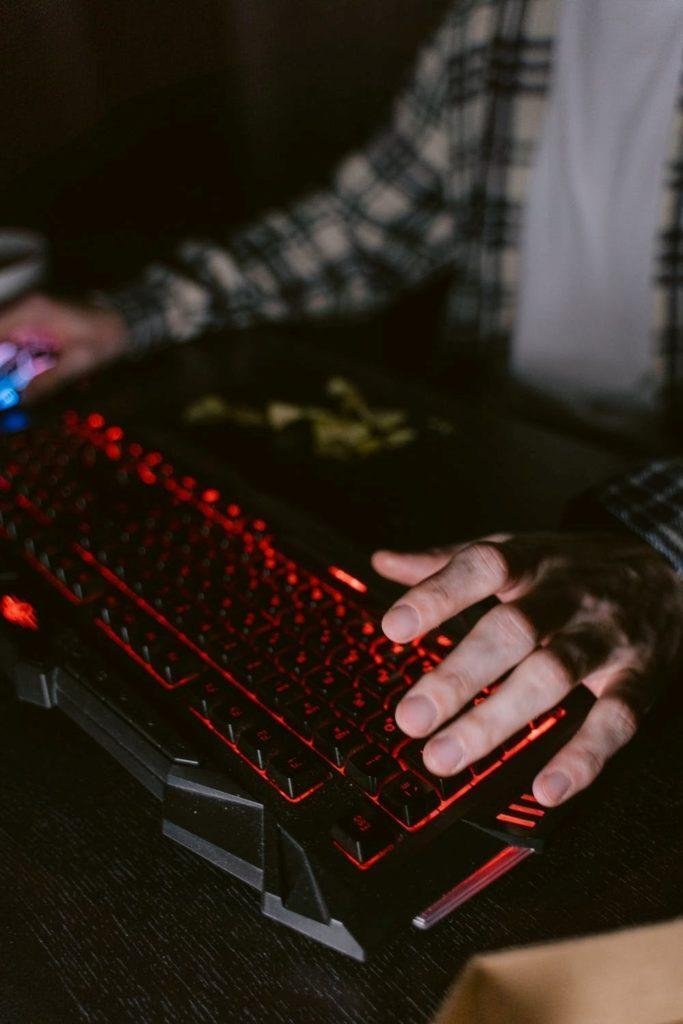 Not only that but they can have life-changing injuries just like real athletes. If they sprain their wrist or develop a painful condition like tennis elbow, for example, it could take them out of the game and potentially end their career for good.
And if that wasn't enough to convince you, e-sports athletes are actually recognized officially as being professional athletes in the United States!
4. Virtual driving schools are a thing
Virtual driving may not give you quite the same rush as taking a few of these classic JDM cars for a spin, but it can still be pretty thrilling, and e-motorsports are amongst the most popular right now. As a result, there are actually e-sports driving schools where you can learn to hone your simulated driving skills, for real. How cool is that?
5. Comcast is building an expensive eSports arena
Just to solidify the fact that e-sports are a serious business, it's worth noting that Comcast, an American telecommunications conglomerate is building a $50 million e-sports arena where fans will be able to watch their favorite competitors battle it out in virtual reality.
The Fusion Arena, as it will be called, is set to be based in Philadelphia and it will have room for around 3500 fans to enjoy competitive gaming in comfort.
6. Celebrities love e-sports
You might be surprised to learn that there are several high-profile e-sports fans, including some traditional athletes who you may have heard of. Both Magic Johnson and Steph Curry have invested in e-sports, as has Drake, the owner of the Dallas Cowboys and a whole host of famous faces.
Esports really has gone mainstream, and the fact that actual real-life athletes are backing it should tell you that it really is a sport worth your attention if you're into that kind of thing.
---
As you can see, e-sports is a pretty interesting, not to mention lucrative, industry. What are your thoughts on the world of e-sports? Let us know in the comments!