BlizzCon 2018 kicked off earlier today with its most highly anticipated (and most free!) portion of the event, its opening ceremony. Those who were expecting news about Overwatch, World of Warcraft, Heroes of the Storm, Hearthstone, Diablo, and even Destiny 2 (shocker!) were in for a treat this time; but of course, not all of us are willing to sit through two and a half hours worth of stage talk to get it.
That's why we've done you the favour of compiling all the news, trailers, and announcements made during the opening ceremony of BlizzCon 2018, all in one place. Read on!
---
Hearthstone
"Rastakhan's Rumble" is the name of the new Troll-themed expansion pack.
Each class will receive a new Legendary minion (including "Shirvallah, the Tiger" with Divine Shield, Rush, and Lifesteal for the whopping price of 25 mana), as well as a Rare Spirit card that gives Stealth for one turn.
The expansion also introduces a new keyword, "Overkill", which allows you to attack more than once per turn 

only if

your previous attack deals min. 1 point of damage higher than your enemy minion's health.
A new solo mode named "Rumble Run" will be launched together with the expansion, as well as a Tavern Brawl event that will showcase the new "Overkill" mechanic.
Pre-orders for the new pack are available now, although the final launch will arrive on Dec 4, 2018.
World of Warcraft
World of Warcraft: Classic will finally launch next Summer 2019 and everyone with an existing subscription to World of Warcraft will have access to it for free.
The demo will be running until November 8, 2018 for everyone who has a BizzCon Virtual Ticket. However, fans will be limited to 60 minutes of gameplay, with 30 minute cool down intervals before they can play more.
A new cinematic based off the game's newest expansion, "Battle For Azeroth", debuted during the opening ceremony. Its subsequent "Tides of Vengeance" patch will be released on December 11, 2018 in North America.
A new pet, a baby yeti named Whomper, was also announced. All proceeds made from purchases of the pet will be donated to Code.org.
Overwatch
A new cinematic featuring McCree was shown during the ceremony. It introduced his former associates, the Deadlock Gang, as well as the gang's leader and the game's newest hero, Ashe.
Ashe is a rifle-wielding DPS hero with the ability to summon her robot butler, B.O.B., as her ultimate ability. She is expected to arrive on the game's Public Test Region soon.
Overwatch also announced a slew of non-game-related news including the launch of six new Lego sets and a brand new cereal named Lucio-Ohs. The latter is a collaboration between Overwatch and Kellogg's.
Heroes of the Storm
Heroes of the Storm also received a new heroine named Orphea, daughter of the Raven Lord and Heir of the Raven Court. This is the first hero in a long-time that is completely unique to HOTS and not taken from any other Blizzard franchise.
Orphea will be available to play in the next major patch for the game, or for anybody who is attending BlizzCon this weekend both online and offline.
New cosmetic items for the game was also teased, including a skin for the new hero, "Slacker Orphea", showcased alongside Leoric in janitor's clothes. Could this be from a new event on the way?
Diablo
Diablo: Immortal is a new RPG game coming to Android and iOS. The events in the game will take place in between Diablo 2 and Diablo 3.
Classes in the game will mirror Diablo 3 with the exception of the Witch Doctor. The classes also play similarly to Diablo 3 although they will have different abilities in the mobile version.
The game will start off with eight zones to play in (including the Frozen Tundra and Zoltun Kulle's library) and more content will be added in over time. They have also teased that more characters including the Witch Doctor and Assassin could be included in the future
Warcraft 3: Reforged
Warcraft 3: Reforged will be released this 2019 as a remastered edition of the 2002 original game. The remaster will include The Frozen Throne expansion, as well as over 40 hours of gameplay, 4 hours of cutscenes and 62 missions.
Those who own the original Warcraft 3 will be able to play against owners of the new Warcraft 3: Reforged and vice versa. Any community mods and content will also be made compatible with the remaster.
The game's first campaign, "The Culling", will be available to play for all BlizzCon attendees. The full game will be released for Windows PC and Mac in 2019.
Destiny 2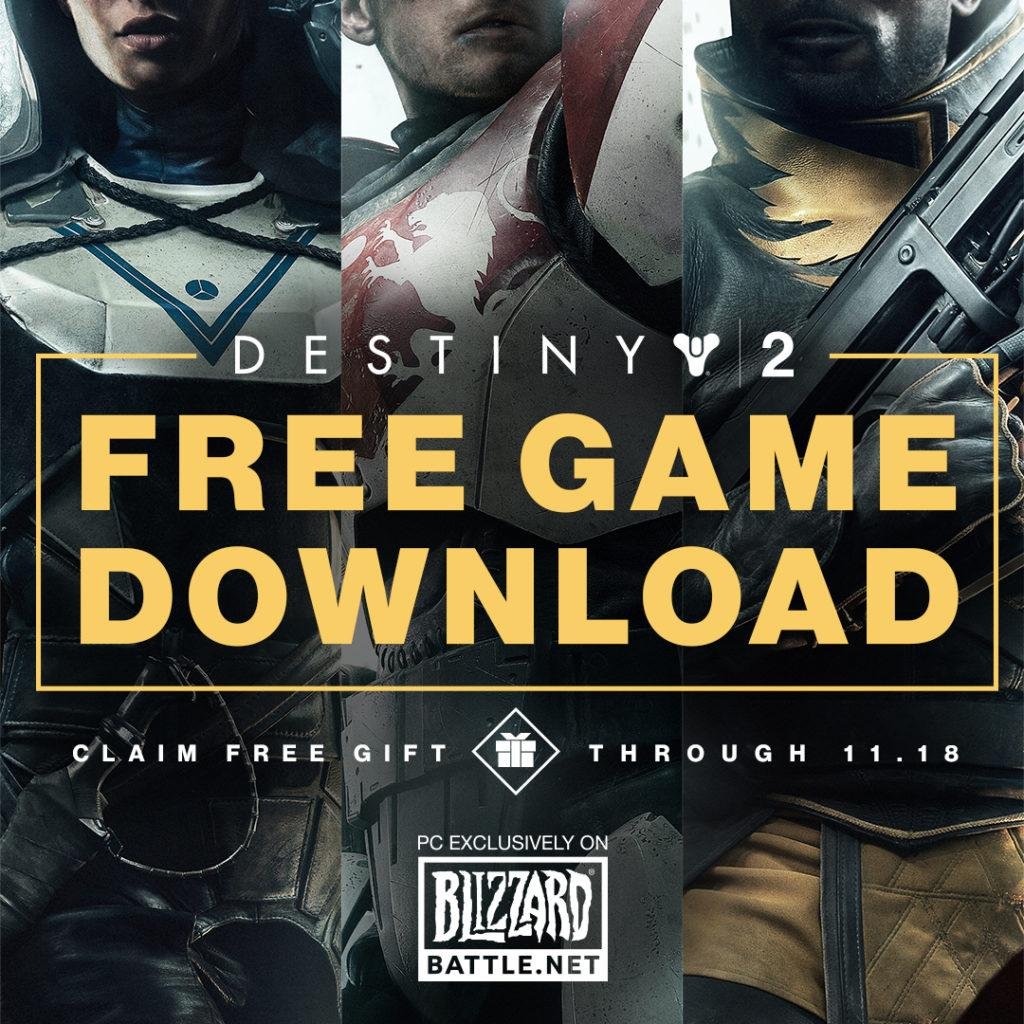 If you haven't already, it's time to make a Battle.net account! A copy of Destiny 2 will be available for FREE for all members until November 18, 2018. The best thing is – once you claim the gift, it will remain in your account forever.
The free copy does not include the "Forsaken" expansion, which now includes "Curse of Osiris" and "Warmind".
For players who own Destiny 2, a free trial for Gambit, a new mode in "Forsaken", will be happening from November 9 – 11, 2018.
---
Are you satisfied with this year's announcements?
Let us know which one you're the most excited for in the comments below!