During the Pokemon Ultra Sun/Ultra Moon Official Launch event last November, our resident cosplayer Purinnie debuted her gijinka cosplay of the Pokemon Chandelure. The Pokemon is a dual-type Ghost/Fire Type that resembles a chandelier. With all these fire elements at play, Purinnie teamed up with our Digital Assassin Amos for a photoshoot involving actual fire.
They used some simple elements of science to incorporate actual fire into the shoot. It was held at night to enhance the effect of the flames, and also to allow the fire to better illuminate the subject, creating a more natural feel to the final end-product.
The goal was to create a vibe as though you had just stumbled upon the Pokemon Chandelure in the dark forest with nothing but Chandelure's flames to light up the area. The location had to be set outdoors which proved to be a challenge as they had to find an outdoor location that was very dark at night and far away from people to avoid drawing attention to themselves with the fire. This was not an easy task since they were in the city.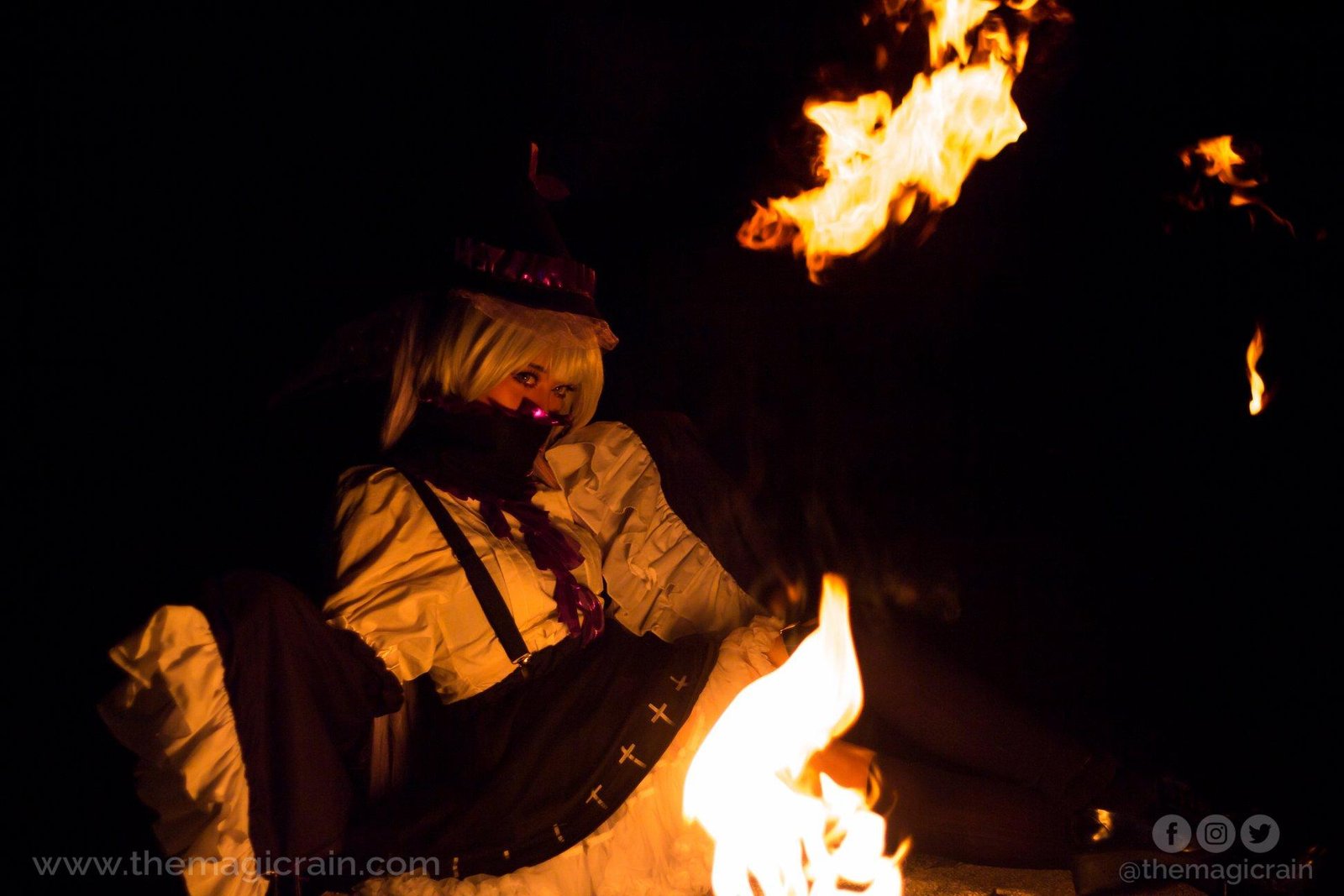 The photoshoot took three hours in total including set-up and experimental endeavours, and two assistants (or saikang, as frequently referred to in the cosplay world) helped with the progress of the shoot.
Some notable challenges of using actual flames were to catch the timing of the fire into the shots. When it is too early, the flames have not really formed yet but if you catch it at the end of the combustion, you might get a very small flame that is not connected to the subject's arm. There is a relatively high level of risk involved since real fire was used and precautions had to be in place so that no one would get hurt.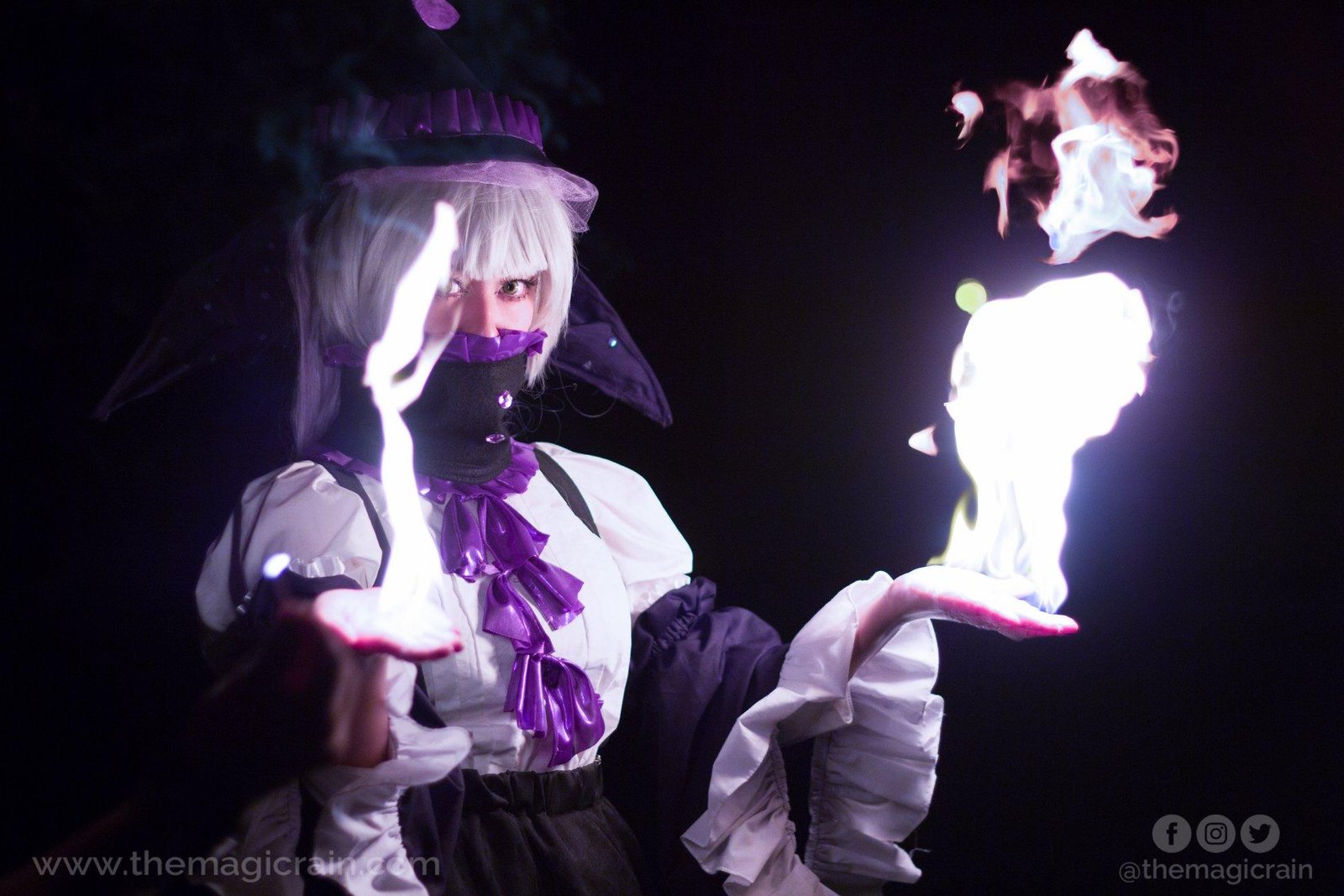 It was a successful photoshoot thanks to the hard work and dedication of our cosplayer, photographer and assistants. The final photos look amazing and we look forward to more cosplay collaborations and features in the future!
You can follow Purinnie on her Facebook Page and Amos on his Facebook Page and WordPress!