Even in a country where the season of spring doesn't exist, there is still something for us to look forward to… if you like anime, that is. Just like every other year, it's not surprising to see the Spring season jam packed with title after title. Only occasionally usurped by the Winter season, Spring always boasts the most releases, oodles of anticipation from fans, and – this year especially – lots and lots of great sequels.
We went through the list to save you some time and here's what we decided on as our top 10 picks for Spring 2017:
Shingeki no Kyojin S2
Genres: Action, Shounen, Horror, Drama
It would be a crime to start this list with something else. After three years of waiting, finally we're getting the second season we were promised. The story takes place in a world where monstrous humanoid titans exist, forcing humans to live within the protection of giant walls, taller than any titan. Or so they thought. Until one day, a colossal titan appears out of nowhere and destroys the outermost wall, changing the fate of humanity forever.
The second season will pick up where it left off, after the fight between Eren and the Female Titan.
Boku no Hero Academia S2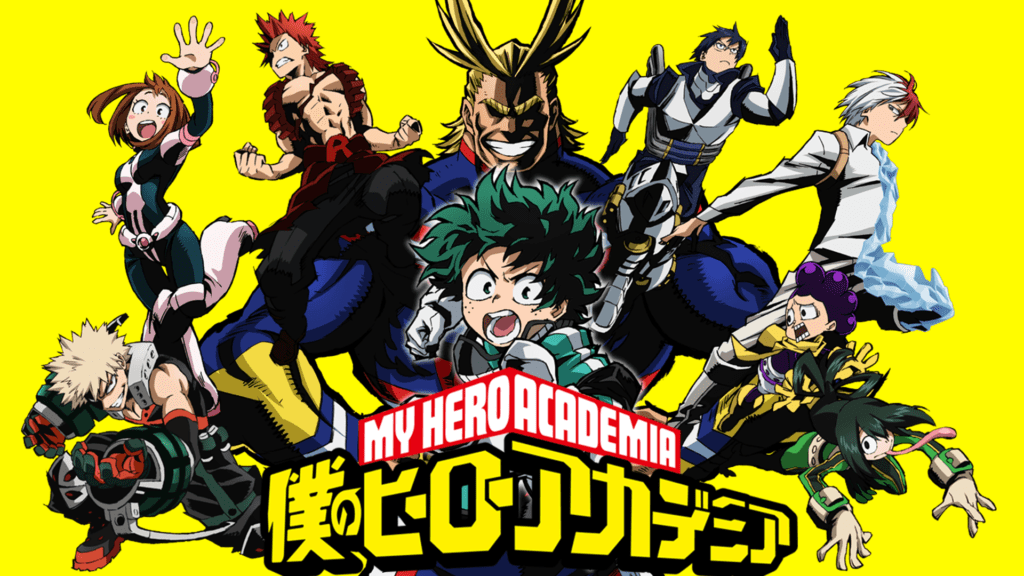 Genres: Action, Comedy, Shounen
The first season may only be one year old, but the impact it's had on the community is immeasurable! BnHA is a superhero, shounen anime set in a world where "quirks", or special abilities, have began to manifest in humans after a global biological evolution. Enter Midoriya Izuku, an ambitious hero otaku who wants nothing more than to become a hero like his idol, All Might. But what will happen when he finds out he doesn't have a quirk?!
The second season follows what will happen after their encounter with the League of Villains.
BORUTO: NARUTO NEXT GENERATIONS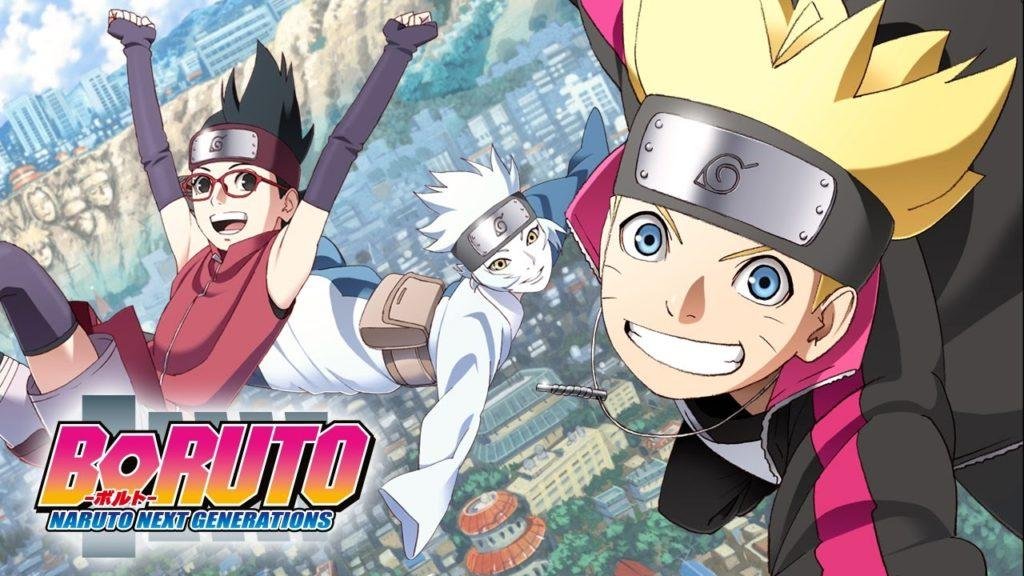 Genres: Action, Adventure, Shounen, Comedy
Now that Naruto has finally achieved his dream of becoming hokage, we were all ready to bid farewell to this series forever. The manga is long completed and the anime is just about wrapping up… but wait, BORUTO WILL HAVE AN ANIME?! Naruto fans will want to tune in to watch this anime, featuring a new generation of shinobi, led by Naruto's own son, Boruto!
GRANBLUE FANTASY The Animation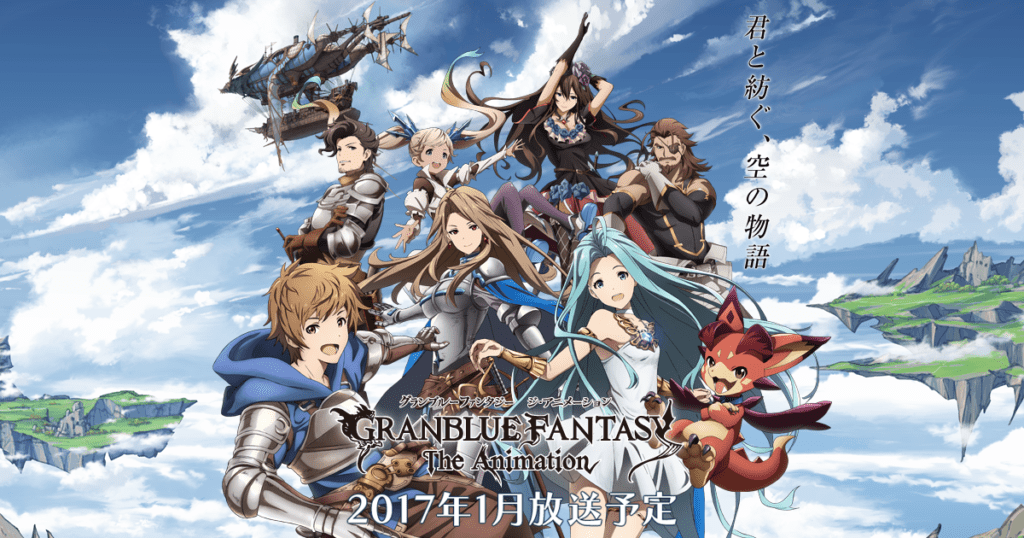 Genres: Action, Adventure, Fantasy
Based on the popular mobile game Granblue Fantasy, this anime will tell the tale of a boy named Gran and his talking dragon… lizard… animal companion named Vyrn. They both live on the mysterious island of Zinkenstill, until one day, they come across a girl named Lyria who is on the run from the Erste Empire. Together, with a letter from Gran's father in hand, they escape to the skies and begin their adventure.
The first two episodes of this anime were released in January, so you can check that out in advance. The rest will be coming this Spring!
Shingeki no Bahamut: VIRGIN SOUL
Genres: Action, Adventure, Fantasy
Another game adaptation, this anime is the sequel to Shingeki no Bahamut: Genesis released in 2014. The first season followed a group of unlikely heroes – bounty hunters Favaro Leone, Kaisar Lidfard, and the mysterious woman Amira – who get caught in the middle of an epic clash between the gods and demons. Favaro, whom was the main character in the first season, seems to be taking a backseat in this upcoming season.
SAKURA QUEST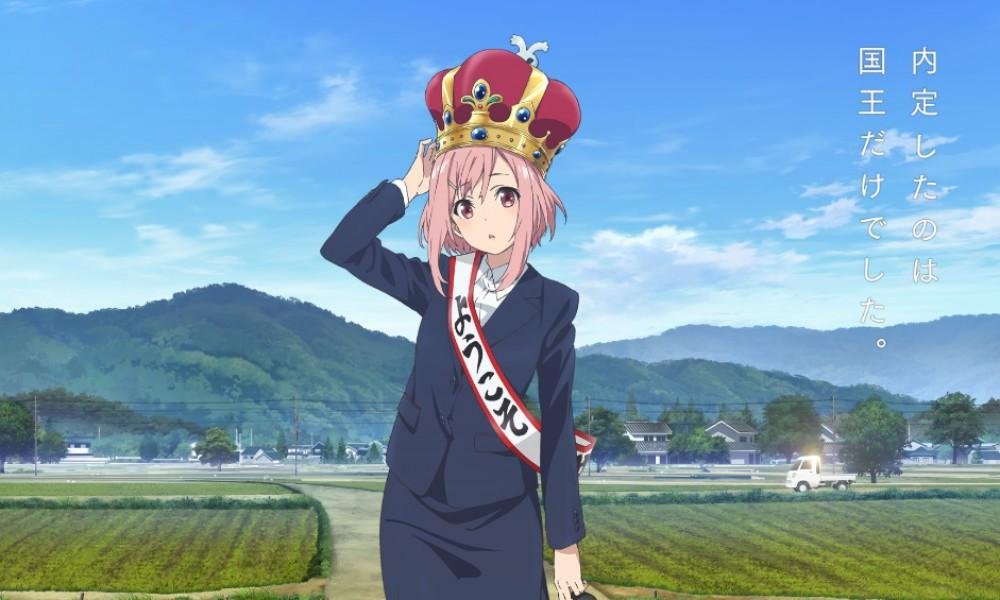 Genres: Comedy, Slice of Life
P.A. Works is back yet again with another Shirobako type anime, except this time, the story is about a travel agency! Its main characters are five girls who are hired to be travel ambassadors for a travel agency in a small countryside town. Within a year, what can they do to reinvigorate this failing tourist destination? I personally have high hopes for this anime as it shares a similar concept with Shirobako, which was well-executed.
(Note: Shirobako was a comedic yet informational anime about an anime production company.)
Eromanga-sensei
Genres: Comedy, Drama, Romance
Fair warning: this series has been described as a "sibling romantic comedy". If that's not your cup of tea, just (*cough*) pretend you didn't see this. The story follows Masamune Izumi, a high schooler who is also a light novel author. His only family member is his sister Sagiri who is a shut-in. Little do the both of them know, the illustrator for Izumi's light novel – pen name "Eromanga" – is none other than his own sister!
Tsuki ga Kirei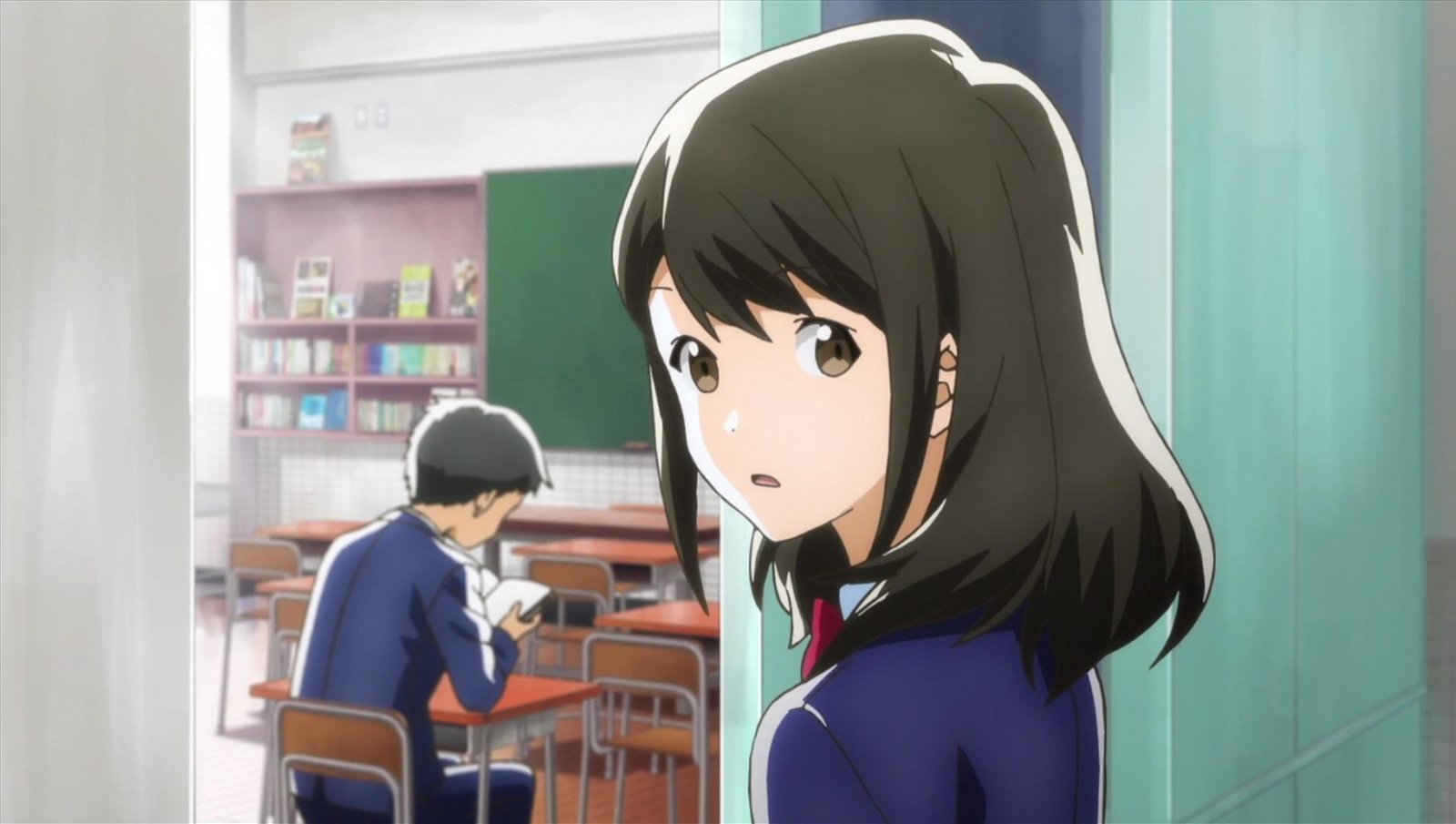 Genres: Romance, Drama
For those looking for the next ORANGE to cry over, there's a lot of anticipation surrounding this upcoming romantic drama. The main characters in this anime come in a quartet – the bubbly track team member Chinatsu Nishio, the literary club president Kotaro Azumi, track team member and studious Akane Mizuno, and track-and-field club president Takumi Hira. The anime is supposed to follow the friendship between these four as they overcome their challenges to change and mature themselves. All aboard the feels train!
Re: CREATORS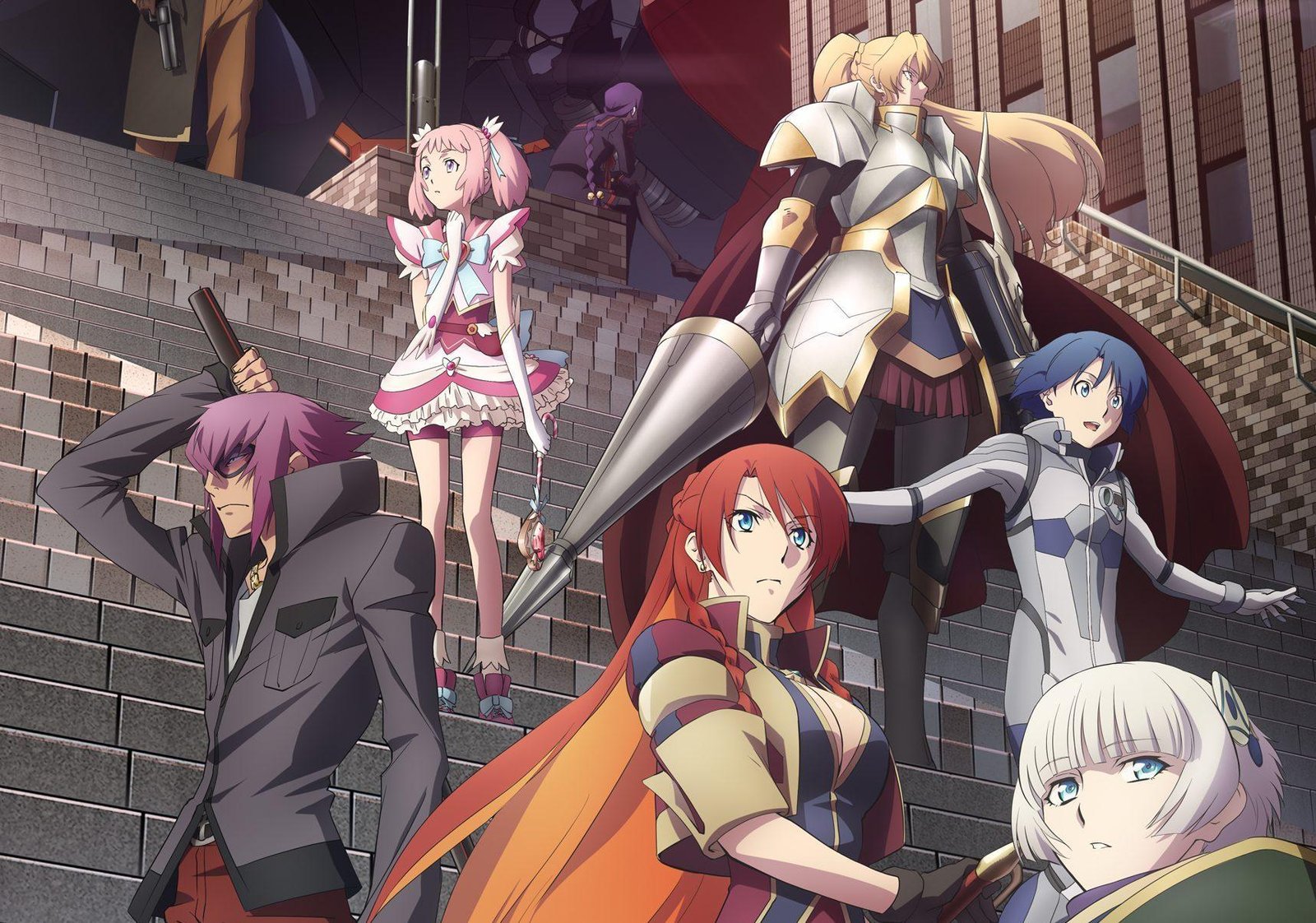 Genres: Action, Fantasy
With one of the most "unique" concepts this season, this anime asks the question: "what if the characters in stories we tell had their own 'intentions'?" To them, we are like gods who bring their stories to the world, but the world has changed since them. Now, they are here to deal punishment. Now, everyone becomes a Creator.
There isn't a lot to gather from the summaries out there so far, but the key visuals look amazing and the concept looks interesting. Season highlight potential?
Gin no Guardian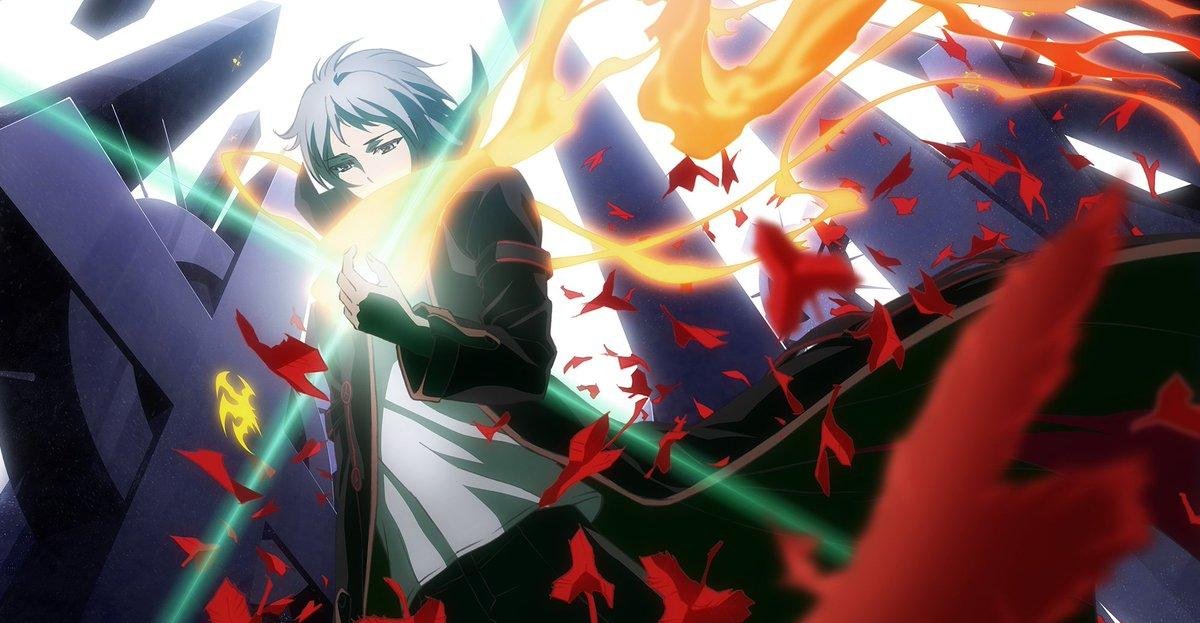 A manhua adaptation. That's pretty rare! The story follows Lu Shuiyin (Japanese name: Riku Suigin) who is a master of gaming, but the only person who knows this is his classmate Lu Lian (Japanese name: Riu Lin). One day, Lian gives Shuiyin a device for a tomb raiding online game, but when he touches it, he gets pulled into the game and is trapped inside!
Honourable mentions: Saenai Heroine no Sodatekata ♭, Zero kara Hajimeru Mahou no Sho, Berserk S2, Alice to Zouroku.