Now that 2018 is over, you know what that means – it's time for our annual wrap up! We asked our team what they thought were the most iconic releases in 2018 and we came up with a pretty hefty list, if we do say so ourselves.
So without further ado, here were our picks for best anime / games / movies / etc. of 2018 in no particular order. Share yours with us in the comments below!
---
Anime
1. Sora Yori mo Tooi Basho (A Place Further Than The Universe)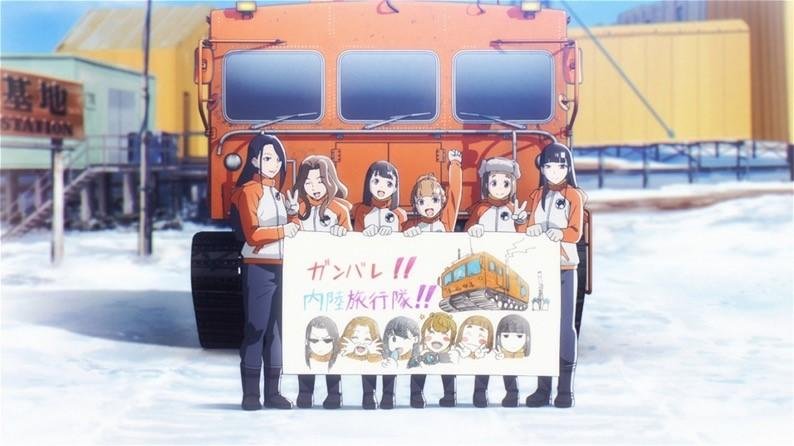 At the beginning of 2018, there were a few anime that immediately won over our hearts. Sora Yori mo Tooi Basho was one of them. This anime about four high school girls' journey to Antartica may seem like a weird premise, but believe me when we say not only does it work, but it's also a major tearjerker.
Ultimately it's a beautiful story about growth, love, and friendship between four friends bundled together with an adventure of a lifetime. We wrote a full review about it here.
2. Violet Evergarden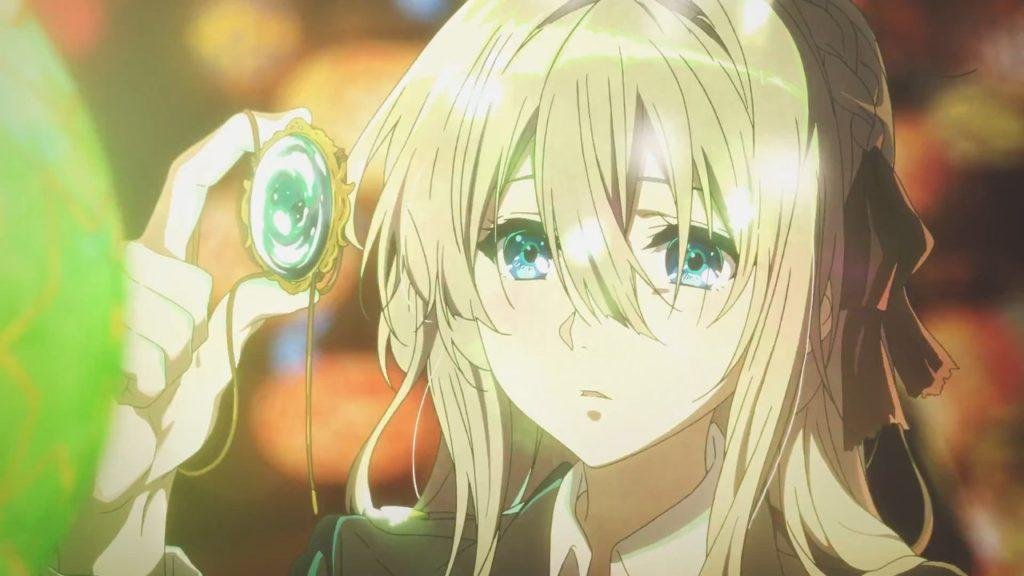 The long-awaited anime adaptation from Kyoto Animation did not disappoint. Violet Evergarden started as a light novel, documenting the tale of a military veteran turned Auto Memory Doll (a.k.a. writing for others) named Violet. The anime follows her lessons in life, friendship, and love while she tries to find her footing in a post-war world.
As expected, the highlight of this series was its animation. In that aspect, Kyoto Animation simply lorded over every other nomination in this list, earning its rightful spot here.
3. SSSS.Gridman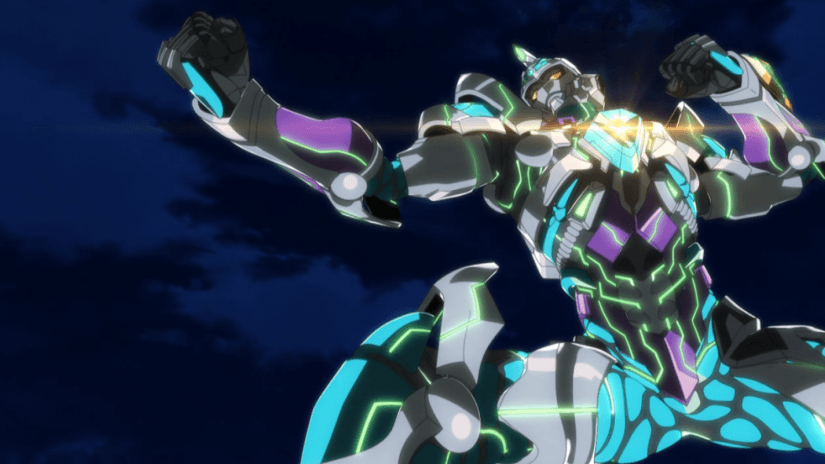 Based on the old tokusatsu series Gridman, the anime version features an updated and stylish version of its predecessor while paying homage to the tokusatsu genre as a whole, with a specific focus on the Ultraman and Super Sentai series. Studio Trigger's collaboration with Tsuburaya was a great showcase of transferring the tokusatsu series into different art forms, which may encourage other series to be next in line (cue Kamen Rider Black RX opening).
Not to mention, Gridman made thick girls an in-thing for anime fans (Rikka Takarada) and also delivered a storyline that focused on loneliness and depression. With an ending that you won't see coming, Gridman easily reserves its space in our list.
4. Yuru Camp (Laid-Back Camp)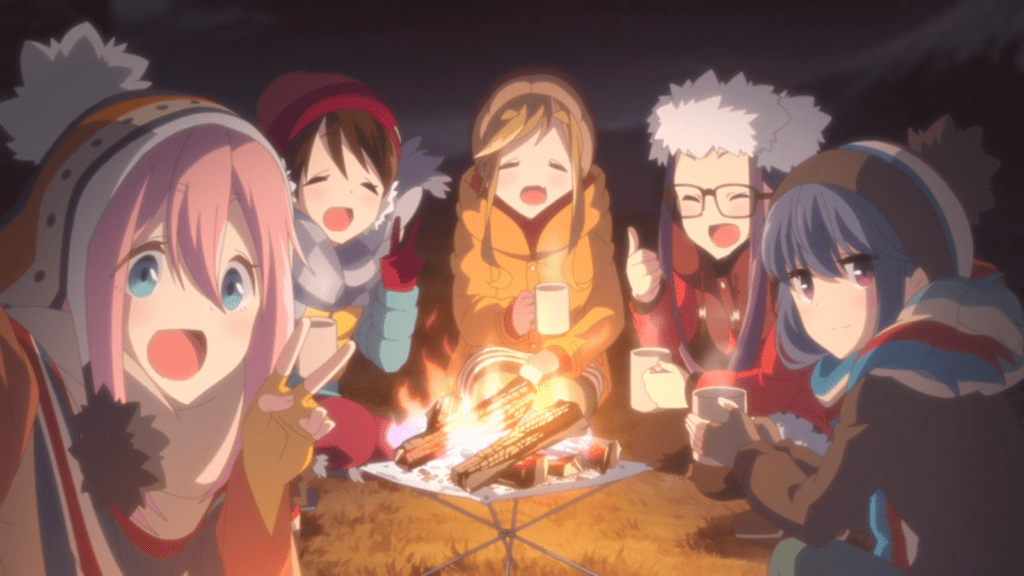 There aren't many heart-warming anime on this list, so this one definitely takes the cake. Yuru Camp is an adorable tale about opening one's heart to companionship, which will surely tug on your heart strings.
What puts this anime on our list is its unique setting, taking place away from the city and focusing on camping and nature. Its relaxed pace and tone is also a much needed break from all the other tragic stories this year.
5. Shingeki no Kyojin S3 (Attack On Titan S3)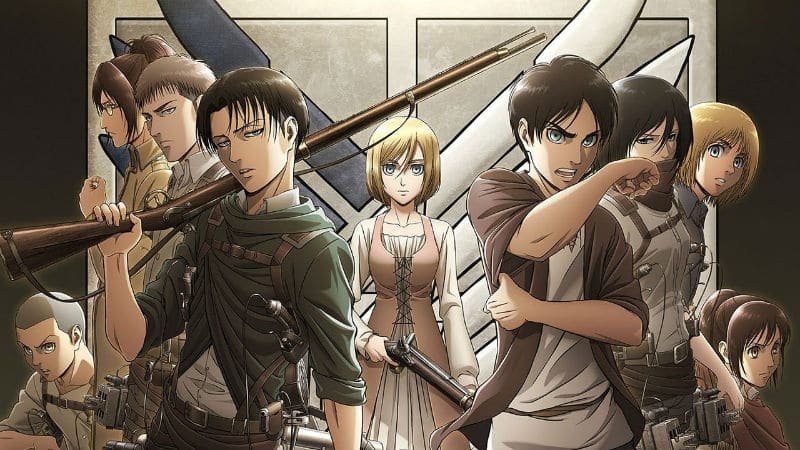 Speaking of tragedy, Shingeki no Kyojin S3 was full of it! The third season definitely shifted in tone, focusing on internal conflicts and politics rather than slaying titans. There was also a lot of character development and world expansion this season.
The fact that it managed to hold its own despite the lack of action this season, only goes to show the strength of its story. That's what makes it a solid entry into our list!
6. Megalo Box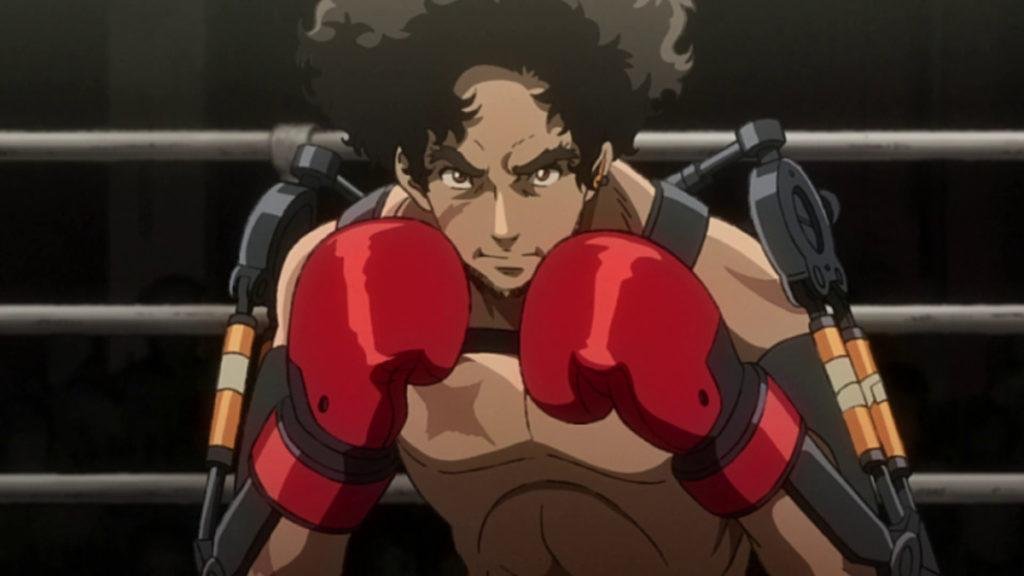 Based off Ashita no Joe in conjunction with its 50th year anniversary, Megalo Box is a modernized retelling of Joe Yabuki's boxing journey. Easily the sleeper hit of the year, this series combines low fi hip hop beats with old school animation techniques to give you an original experience unlike any other.
Combining the premise of an underdog who has big dreams through gripping storytelling alongside deep character development, few stories come close to this level of intensity.
7. Hataraku Saibo (Cells At Work)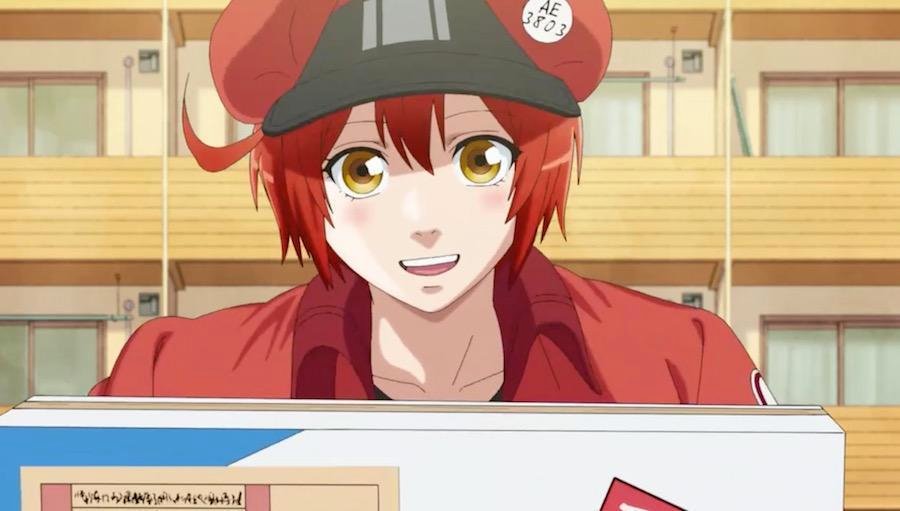 This anime actually made it to the news feeds of casual anime fans, so you know it's a keeper. Hataraku Saibo takes a closer look at the cells inside your body, from the oxygen-carrying red-blood cells to the bacteria-fighting white blood cells; all anthropomorphised of course.
Not only was this show funny and adorable, it turned out to be incredibly educational too! It also happened to spark the Platelets cosplay meme that flooded conventions for months without end. (Hands up if you ever cosplayed a Platelet!)
8. Jojo's Bizarre Adventure: Vento Aureo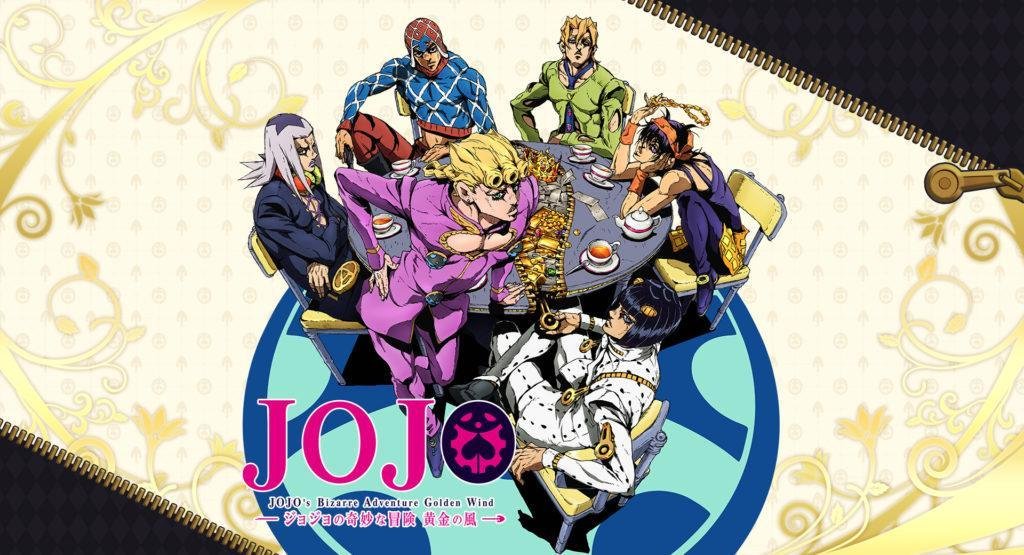 Jojo made its return after a 2 year hiatus and David Production delivers on all fronts in terms of animation and sound effects. The main protagonist, Giorno Giovanna (Giogio), supposed son of series arch villain Dio Brando, sets out on a journey to find meaning to his purpose of his existence and leave his old life behind him. Having the ability to give life to inorganic materials (as bizarre as powers get), Giogio's goal is to eradicate his beloved town in Italy of the mafia syndicate that plagues it.
The Jojo series always delivers great action backed by stellar storytelling while almost always presenting the unpredictable. This series is still ongoing but the first 13 episodes is good enough to convince us that this is one of the gems of 2018.
9. Goblin Slayer

Despite being coveted for its highly controversial rape and abuse themes, Goblin Slayer is actually an excellent Dungeon & Dragons story. Cancelling out "nakama power" and "everything will be alright power", the story progresses in a gritty and dirty fashion, mixing good luck with bad while showcasing the various outcomes of different situations that you are not prepared for.
Placing readiness and intelligence as the most valuable resources available in any given situation, Goblin Slayer carefully supplants reality into the mind of the audience.
10. Wotaku ni Koi wa Muzukashii (Wotakoi: Love is Hard for Otaku)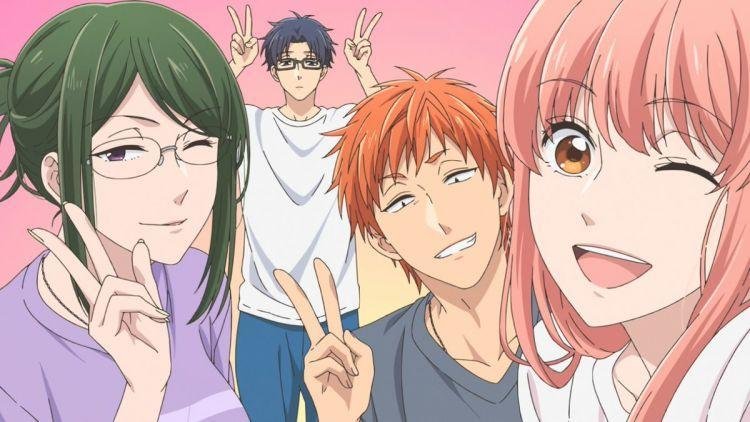 Don't otakus look for love too? In this anime, a gamer and a fujoshi (a fan of "boys love") get into a relationship after finding out they work in the same workplace. The anime explores the… unique challenges of their relationships in a comedic fashion.
This season is super endearing, and without a doubt, the best 4-koma anime adaptation for this year. We'd recommend this one any time you need a pick-me-up.
11. Boku no Hero Academia S3 (My Hero Academia S3)
Featuring some of the best battles this season (All Might vs All For One, Deku vs Bakugou), BNHA Season 3 packs a solid mean punch. Arguably the most successful franchise to come out from Japan in recent years, BNHA provides unparalleled action, genuine heartwarming moments and a heavy dose of philosophy this season.
Being a massive hit over in America, this superhero anime is not about to slow down anytime soon and is rightfully at the top of the mountain.
12. Boruto: Naruto Next Generations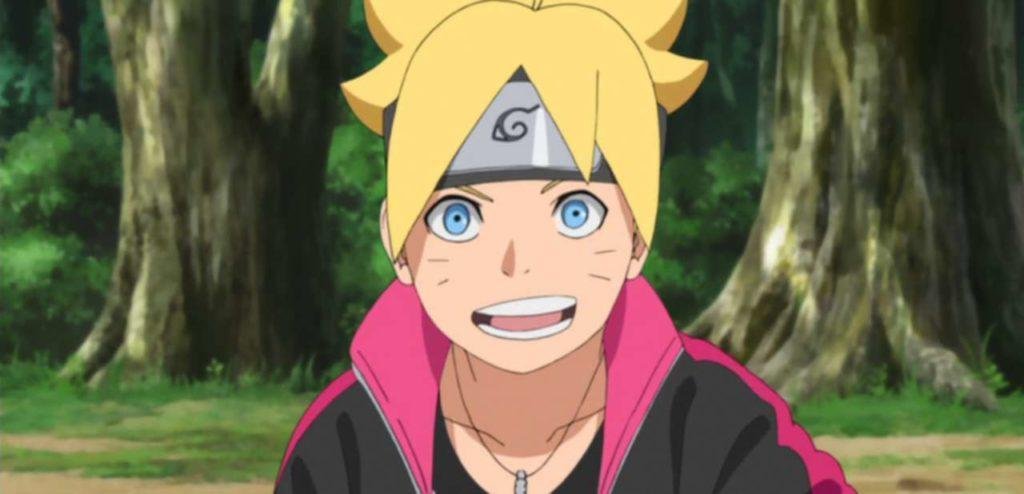 Lastly, we couldn't end the anime list without our favourite ninja, Boruto! With all the "Boruto's dad is so cool" memes running around, there is no denying that Boruto is actually a good anime, though it may have a clichéd beginning.
However, the problems Boruto faces are totally different from that of Naruto, and it presents a different take on the massive franchise that is the Naruto world. Great fight sequences and an unorthodox storytelling method provides for an unexpected turn of events, and that is why Boruto has a firm place in our list. 
---
Games
13. God of War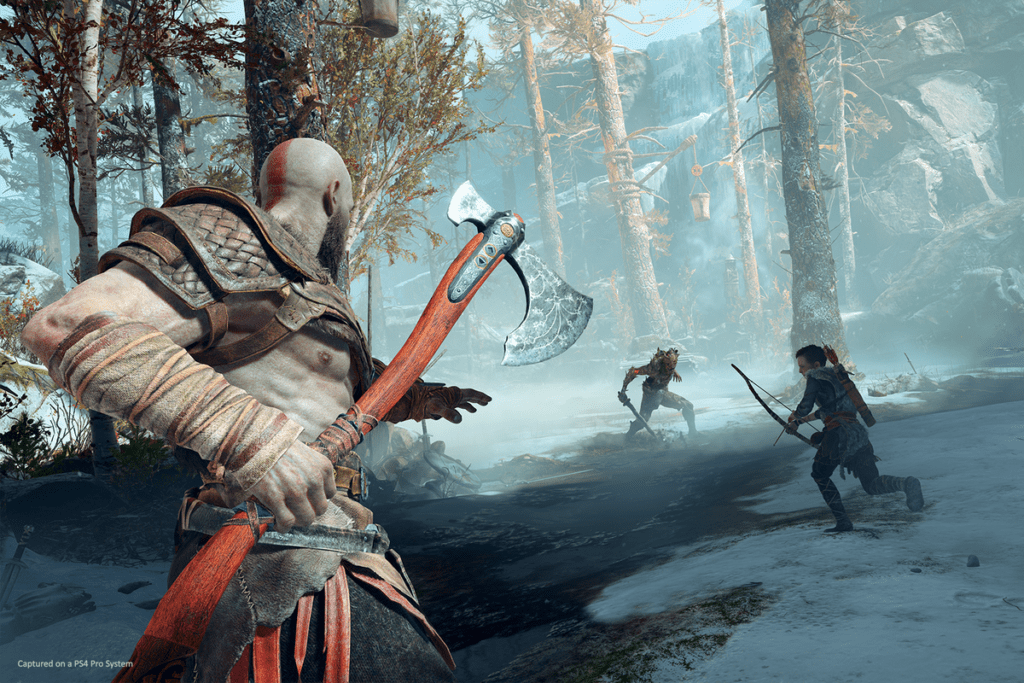 When our founder played this game, he immediately placed it as Game of The Year, citing it as the reason why he couldn't fully enjoy Avengers: Infinity Wars. With the massive change of pace in terms of gameplay, shifting from a full blown action adventure game to an action RPG exploration game, to the major alteration of Kratos's character due to age and his son, Atreus, God of War is a franchise revived with in depth character exploration and entwining story arcs.
Boasting some of the best graphics seen on the PS4 to date, with mesmerizing scenery to boot and more detail in the gore and blood synonymous with the game, God of War thunderously roars that the age of single player RPGs is not over, not by a longshot. 
14. Red Dead Redemption 2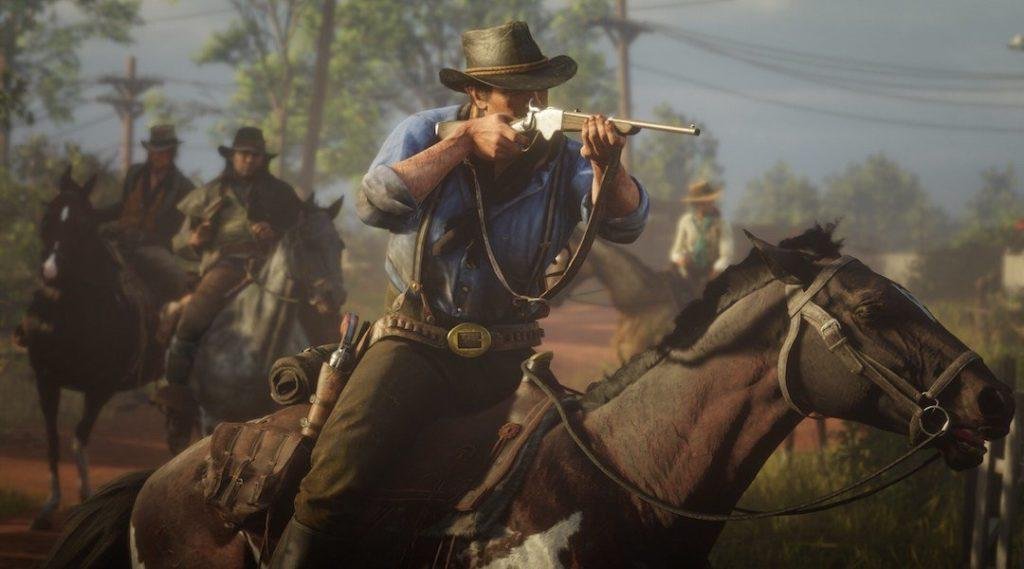 The game that took its sweet time and then blew everyone away when it launched near the end of the year. Rockstar took what they learned from the first Red Dead Redemption and just like Spinal Tap, turned the dial all the way up to 11.
Red Dead Redemption 2 impressed us with the sheer amount of content it came with, from epic gunfights to the most mundane of tasks, it almost has it all. The story is fantastic, and the characters develop extremely well throughout. A quintessential Wild West experience no one should miss.
15. Celeste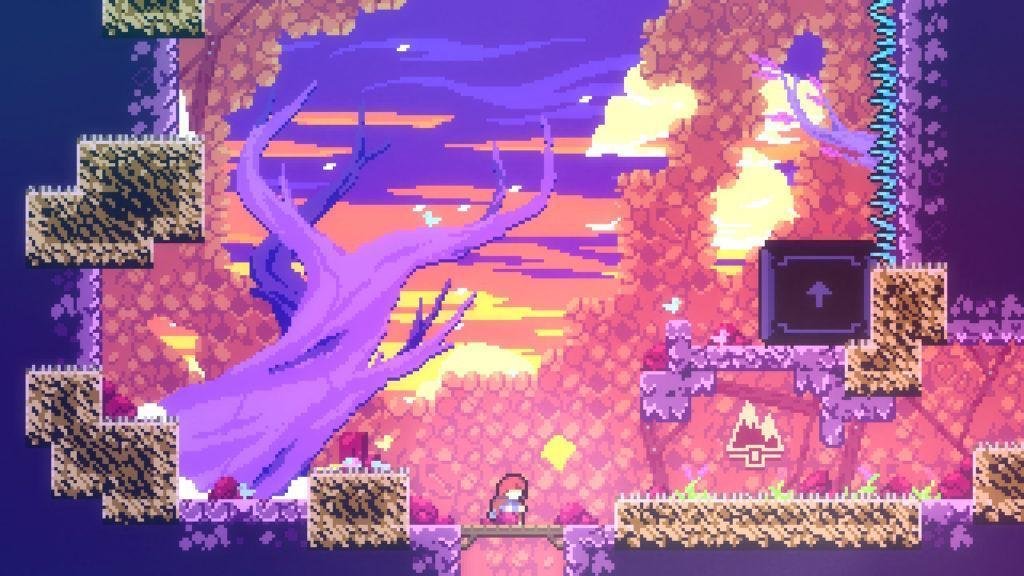 Celeste was the winner of the Games For Impact at the Game Awards 2018, and honestly, nothing else was more deserving. While at first it may look like any other 8-bit platformer, the game's interesting level design, challenging difficulty, and heart-wrenching story blend together seamlessly into an important tale about mental health and the stress of modern day life.
Our favourite part of the game was the smaller details that brought out the game's message; through little bits of dialogue and tiny character sprite modifications. Without a doubt, this labour of love deserved a spot on our list.
16. Marvel's Spider-Man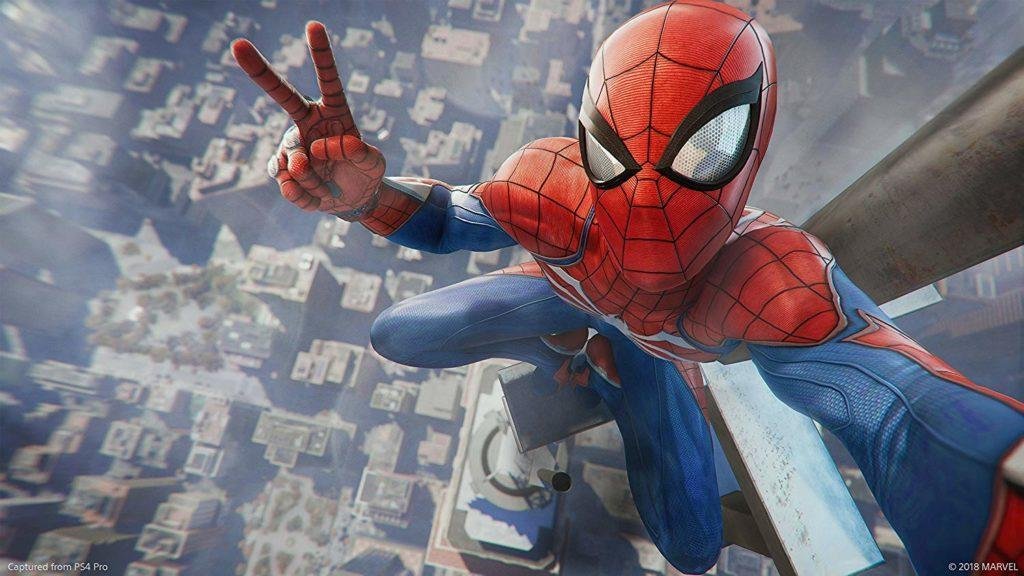 Spider Man may be a great comic book and movie franchise, but it isn't exactly an iconic game title. That all changes with with Marvel's Spider-Man. Though the story build up is paced very slowly, it brings together a world that is never before seen in the comic book world or any of its movie franchises. A world where Peter Parker and Miles Morales are canon and Mary Jane isn't a supermodel. Gear up towards the ending of the game though, as it drops bombs left and right, and trust us when we say you won't see what is coming next.
Marvel's Spider-Man is the best Spider-Man game yet, and it doesn't even feature blockbuster villains like Venom and Carnage. Now that's great responsibility by the writers over at Insomniac Studios. 
17. Super Smash Bros. Ultimate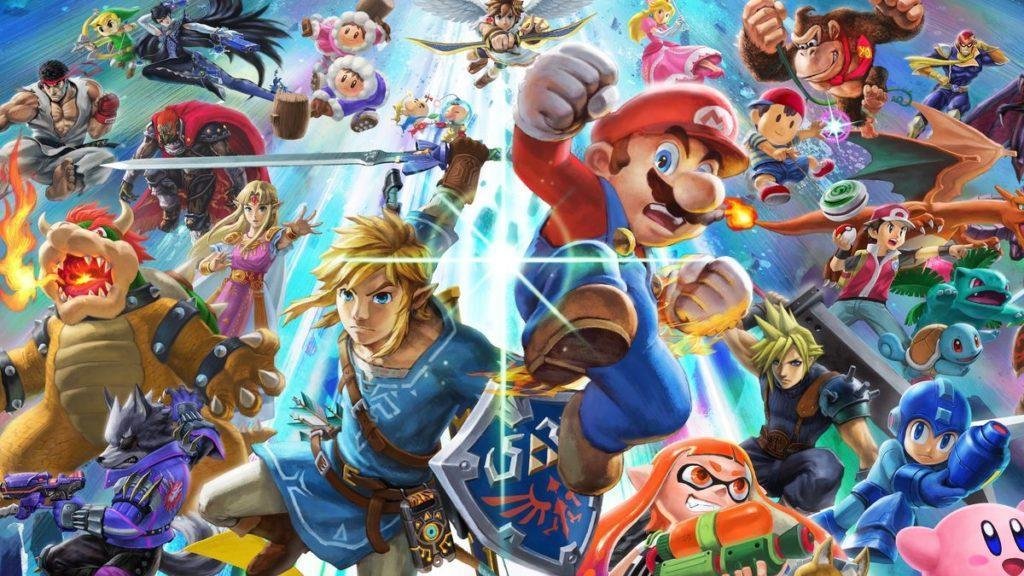 Have you ever imagined what would happened if Cloud from FF7 had an all-out battle with Snake from the Metal Gear series? Or better yet, what would happen if Kirby met a Rathalos? You can now put all your imaginations to rest and actually duke it out in Super Smash Bros Ultimate, which features the largest roster of fighters in its history.
Amidst all the chaos and fighting, the game has a great adventure mode and also has multiple modes for you and your (former) friends to play around with. Just don't blame us for all the destroyed friendship this game creates. 
18. Monster Hunter: World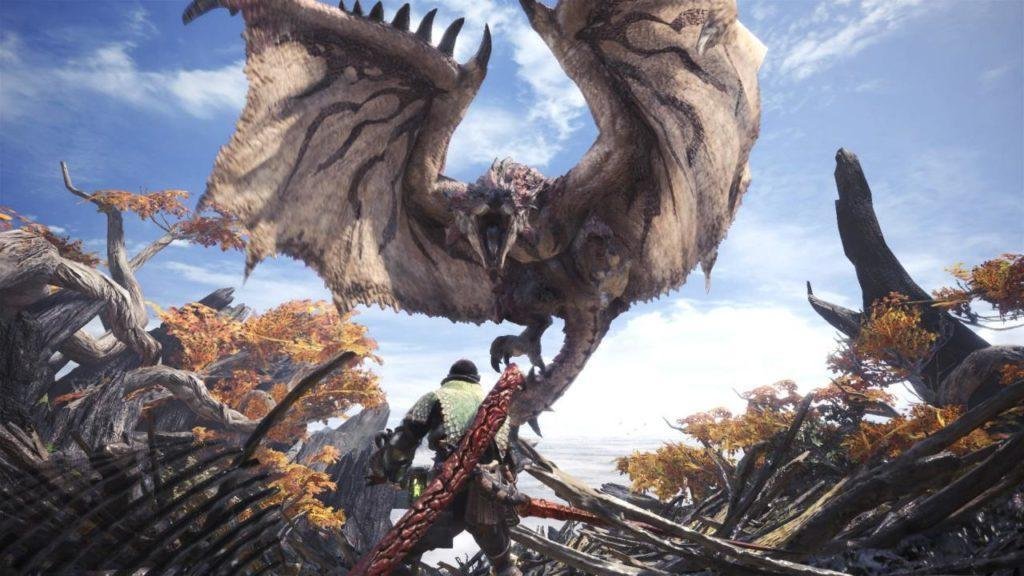 For a while now (like 10 years awhile), Monster Hunter has been exclusive to the small screen of the Nintendo 3DS. While there were a few ports of Monster Hunter for the PS3 and the like, it never really stood out since it was just the same game with minimal upscaling.
Enter Monster Hunter World, a full blown Monster Hunter game that is powered by the most powerful consoles to date, together with a release for the PC master race. Hunting has never looked this good and with copious amounts of updates, quests and rewards, this game has survived the entire year thanks to its great content. Look forward to the expansion, Iceborne, coming out later in 2019!
19. Overcooked 2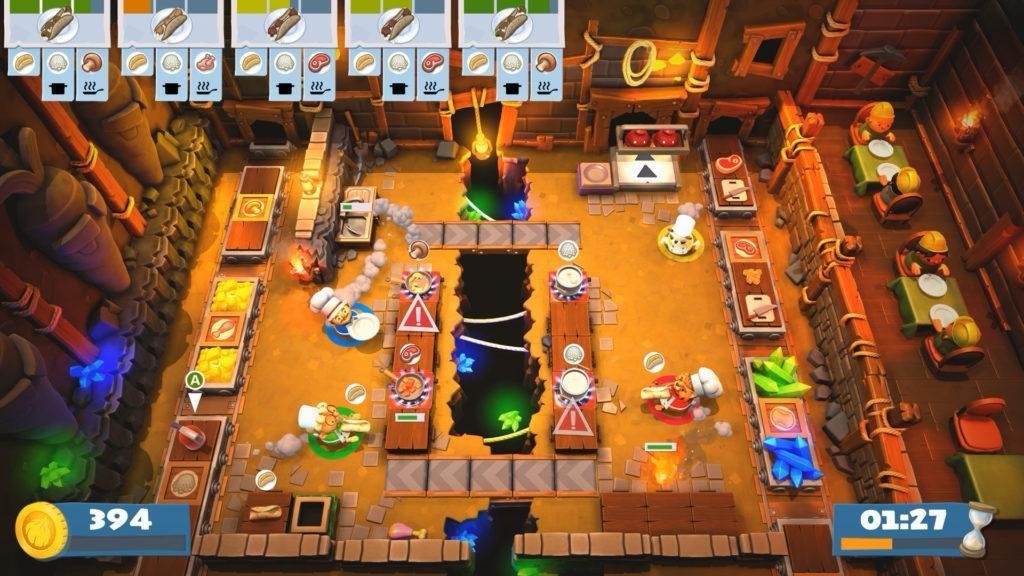 As much fun as the first edition, if not even more; Overcooked 2 is a must-have in our opinion. The sequel is still chaotic and charming, with more infuriating level designs, another food-themed bad guy to overthrow (instead of the Flying Spaghetti Monster, this time, it's The Unbread!), and the best addition to the game – the ability to throw whatever you're holding!
The throwing function adds a whole new level of depth to its controls, which definitely comes in handy as your kitchen is being split in half or when trying to stop it from burning down. All in all, a good pick.
20. Dragon Ball FighterZ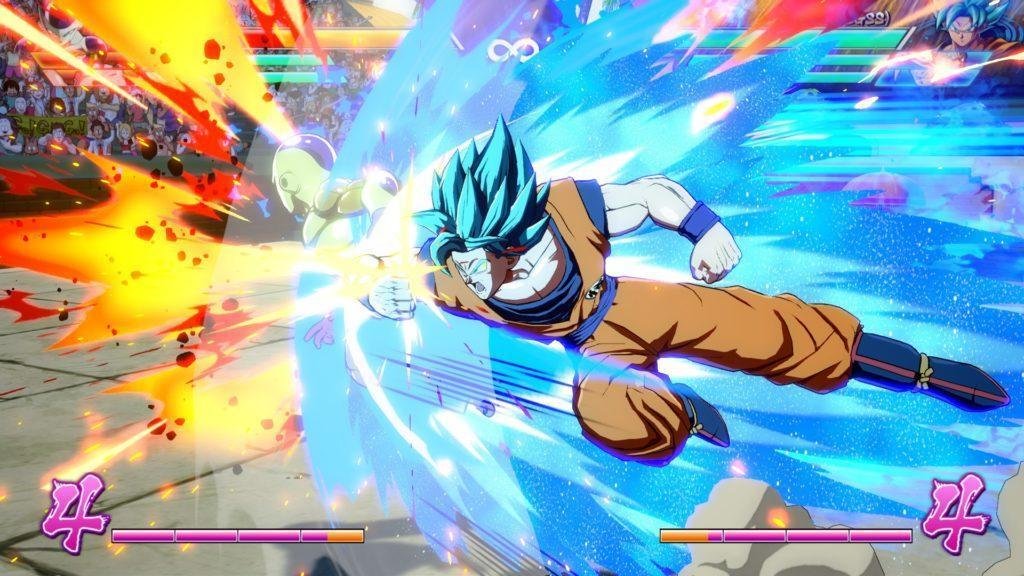 Dragonball FighterZ came swinging right off the bat, releasing at the beginning of the year. And what a game! Within a month of release it had already taken over a lion's share of the fighting game scene and grew to be 2018's fastest developing e-Sport.
We love DBFZ for a multitude of reasons, from its absolutely gorgeous art style, its fast-paced action that caters to casuals and hardcore fighting game players, as well as a timeless list of characters that's ever expanding from nearly all of Dragon Ball's history. One of the best fighting games in 2018.
21. Florence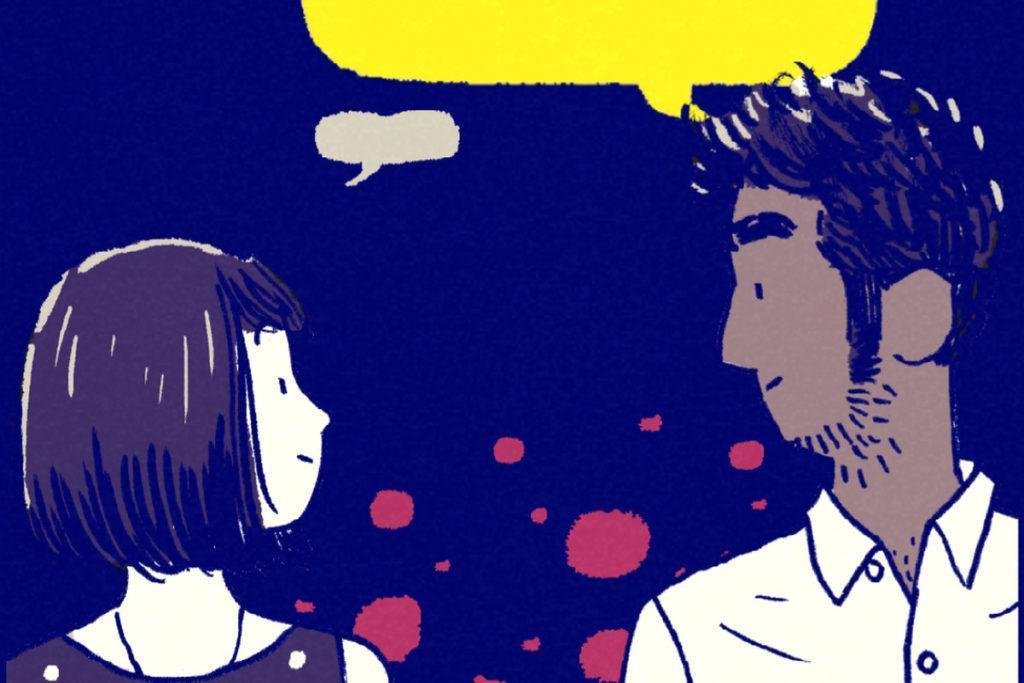 Florence is a short, 30-minute long mobile game, but that doesn't take away anything from its depth. One of the other nominees for the Games For Impact at the Game Awards last year, this game follows the relationship of Florence Yeoh and Krish which players experience through a series of meaningful mini games.
We found out later that its development team includes the man behind Monument Valley, and the game itself was inspired by movies like 500 Days of Summer and Eternal Sunshine of the Spotless Mind. No wonder we like this game so much!
22. Super Mario Party
We have no doubt about it: Super Mario Party is the best Mario Party yet! It pays tribute to its predecessors, while breathing new life into this beloved party game.
We think some of the new additions were ingenious, especially character-specific dice blocks and joy con-enabled mini games. The new game modes and the ability to link up multiple Switches to play with more characters is also a great addition. Overall, a solid pick for any party.
---
Movies
23. Avengers: Infinity War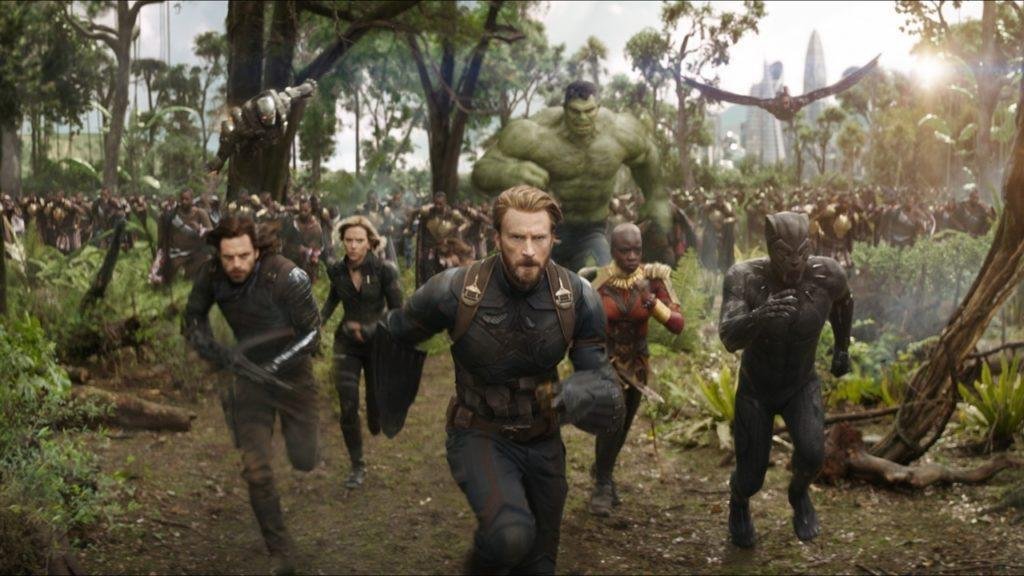 Let's begin the movie list with possibly the most hyped movie of 2018 – and for good reason. A culmination of 18 movies over 10 years, Avengers: Infinity War delivered a nail-biting epic with huge stakes; somehow also managing to fit in almost every character – and a joke or two – without tipping the movie's fine balance.
However, Infinity War stood out the most for its antagonist, Thanos, whom the directors decided not to portray as a power-hungry maniac, but whose goals were humanised and reasoned out. It struck a thought-provoking moral dilemma, while also leaving us anxious for Avengers Part 4!
24. Bohemian Rhapsody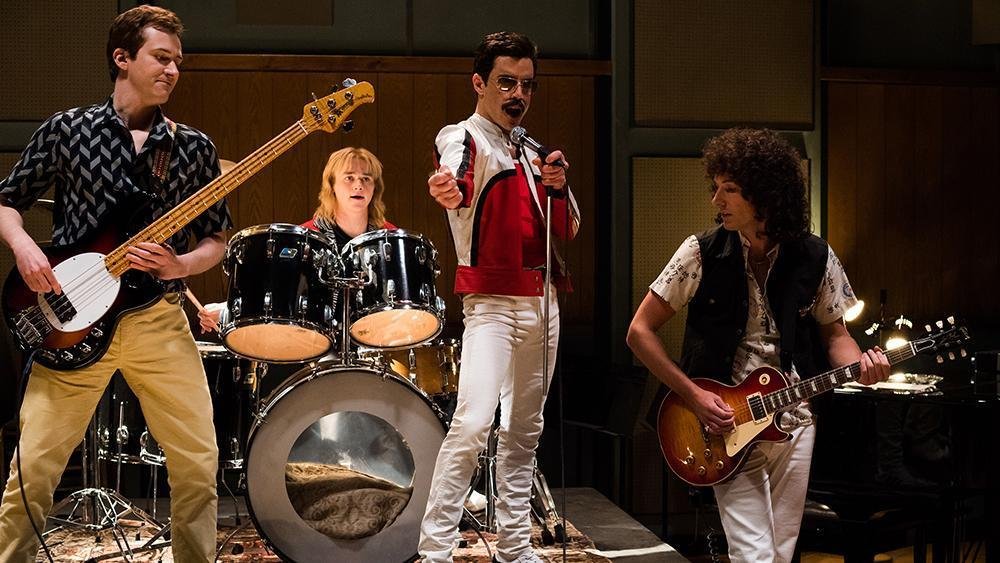 To pay tribute to the greatest rock and roll musician in history is a tall order. However, Rami Malek pulled it off in terms of mannerisms, body movements, and all in all solid acting.
This movie is great for younger generations who are unfortunately unfamiliar to Queen as a rock band. Bohemian Rhapsody not only portrayed the band well as a whole, but also delivered the best hits of Queen throughout the movie. It earns a solid spot in our highlights for 2018.
25. Black Panther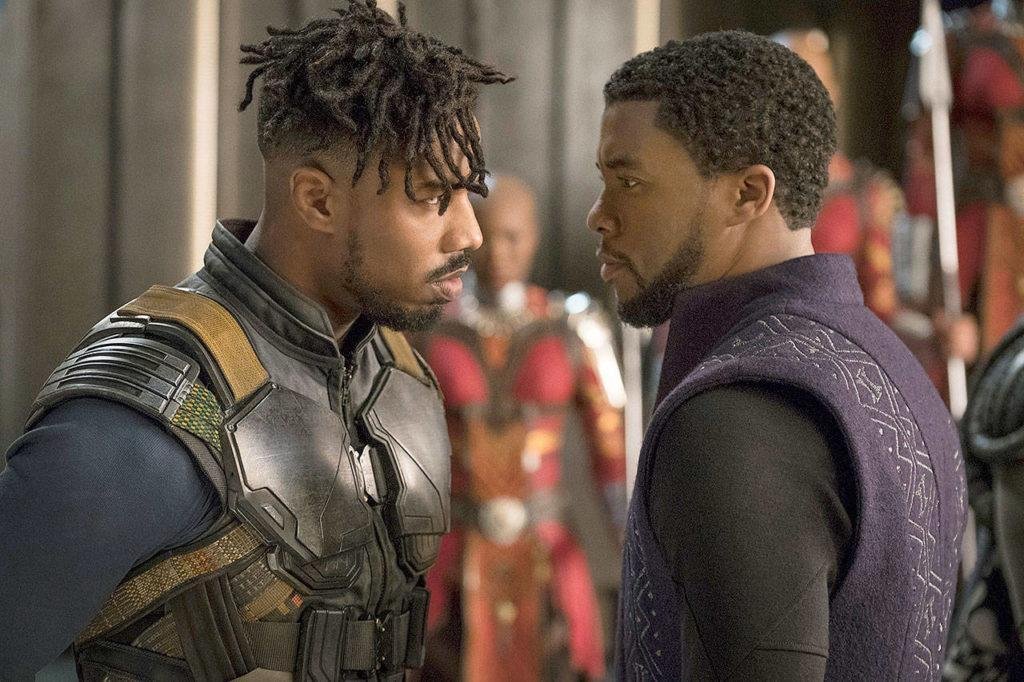 Putting aside the movie's cultural impact, Black Panther is objectively good in our books. Unlike other Marvel movies, it favoured character development and world building over over-the-top battles. That alone gave the movie so much more depth than the average Marvel flick.
Combined with the amount of thought that was put into its antagonist, as well as the cultural issues brought up in its sub-themes, this movie adds another WIN to Marvel's roster.
26. Hereditary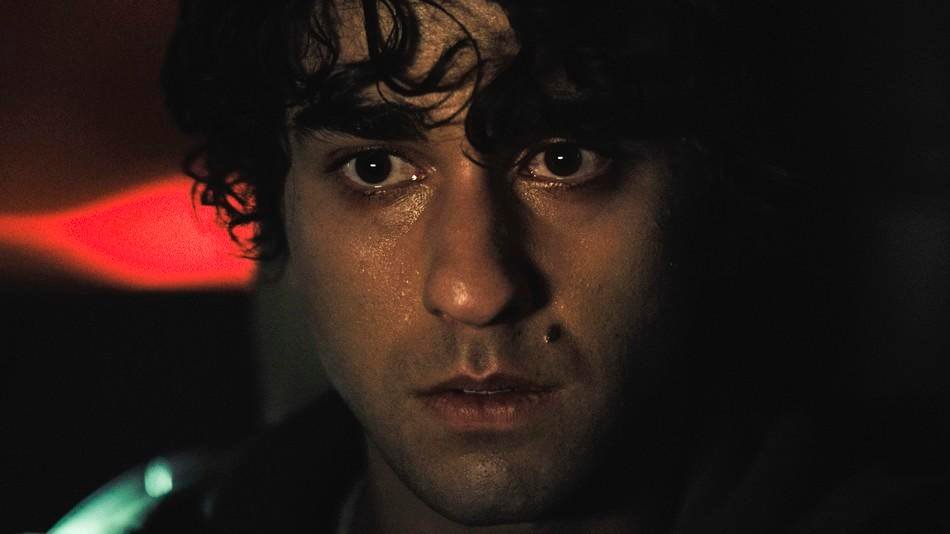 We can't remember the last time we watched a horror movie that dug as deep as Hereditary did. The movie latches onto the psychologically damaged parts of its main characters to such horrifying extents, it reinforces the quote that "reality is scarier than fiction".
In fact, this is the only movie on this list that we recommend you don't watch unless you're mentally prepared. We can't be responsible for the sleepless nights that ensue…
27. Ready Player One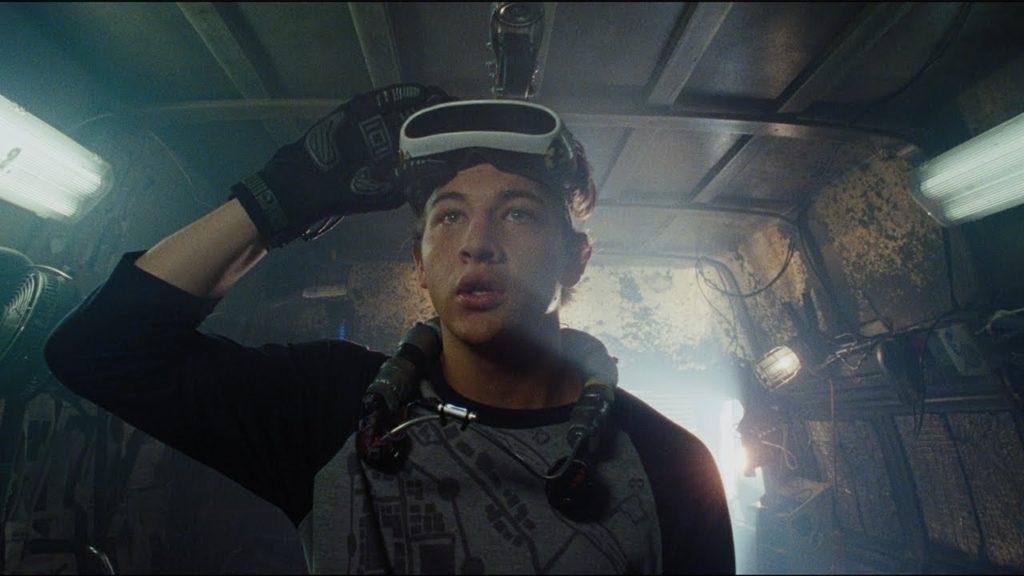 Imagine being on a rollercoaster ride with all the references of your favorite movies, anime, and series ever made. That is how it feels like watching Ready Player One. A single watch through is not enough to catch all the Easter Eggs hidden throughout this movie, and we're both proud and ashamed to say that we've spent a fair bit of money trying to catch them all.
Ultimately, the movie plays on the viewer's nostalgia bone, which makes it either incredibly loved or disliked by its viewers. However, there's only one way to find out which camp you belong to and that is why this movie is on our list!
28. Aquaman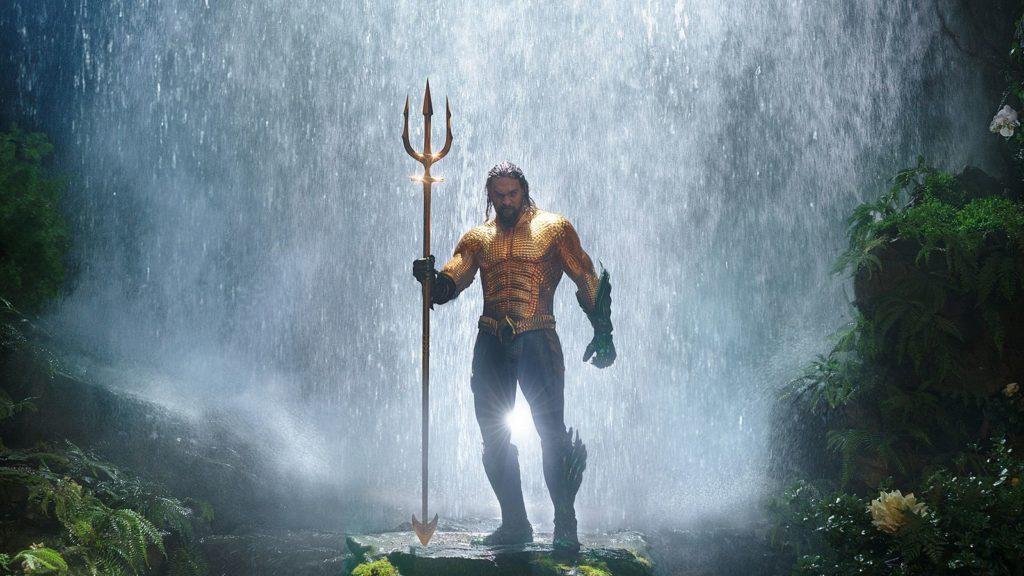 A late addition to this list, but well-deserving. The Aquaman origin story is a fun ride through and through, bringing a fresh new outlook to the superhero while maintaining his core values; a move that both new and old fans of the superhero can appreciate.
It also had the most consistent CGI for any superhero film this year. Combine that with the fighting choreography and cinematography, you've got a movie that's earned our vote.
---
Animated Movies
29. Spider-Man: Into The Spider Verse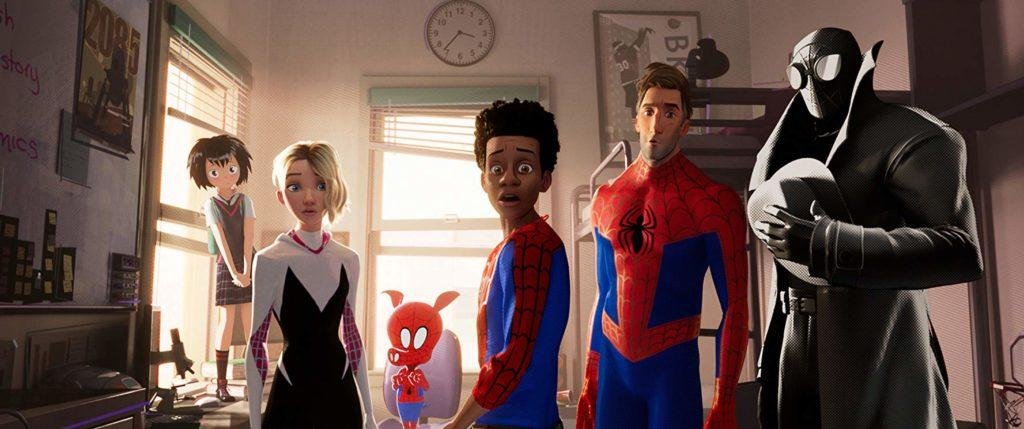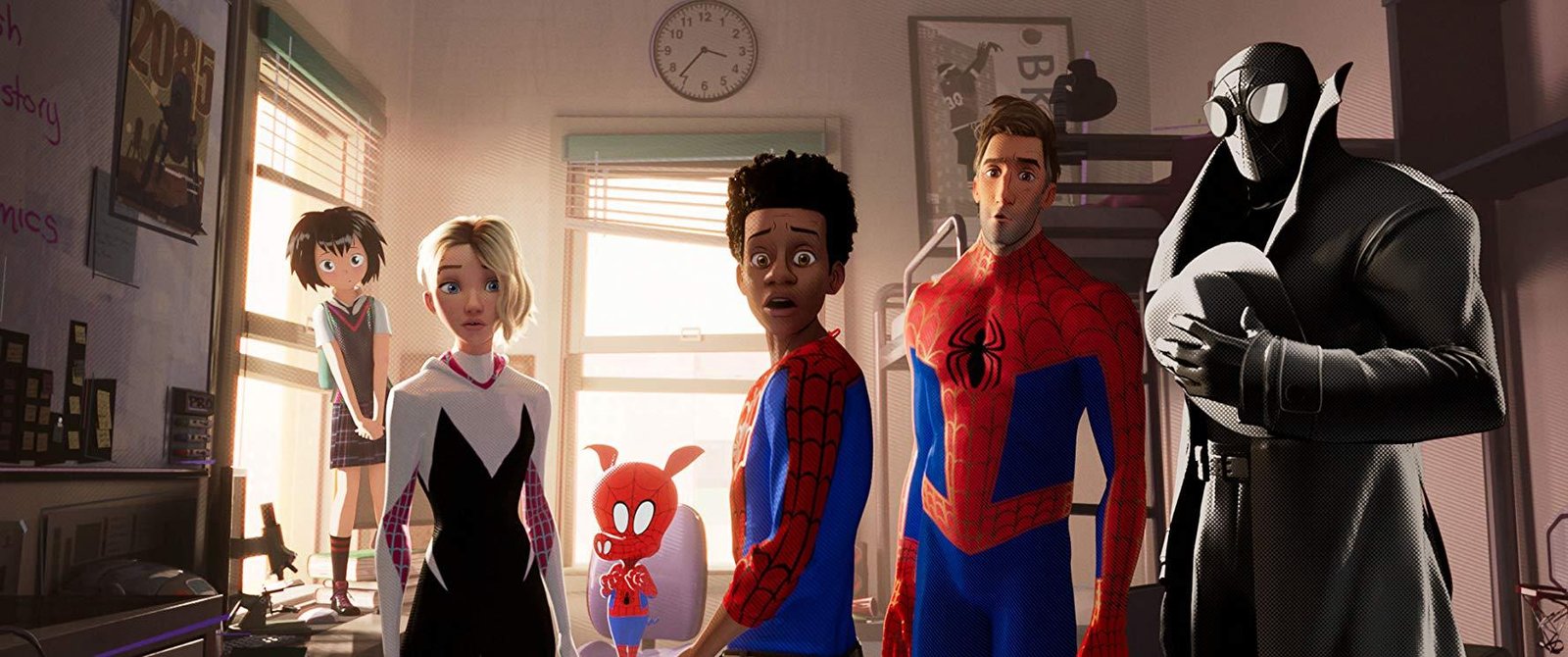 We can't believe we're saying this, but we think Into The Spider Verse may just be the best Spider-Man movie yet. The movie is a rollercoaster of emotions from start to end, with hypnotizing animation, charismatic characters, and a wholesome story to boot; bound to charm both new and old fans of the superhero.
Most importantly, out of all the cinematic iterations of Spider-Man, this one captures the spirit of the hero the best; making it a touching tribute to the late, great Stan Lee. 5 out of 5 stars.
30. Wreck-It-Ralph 2: Ralph Breaks The Internet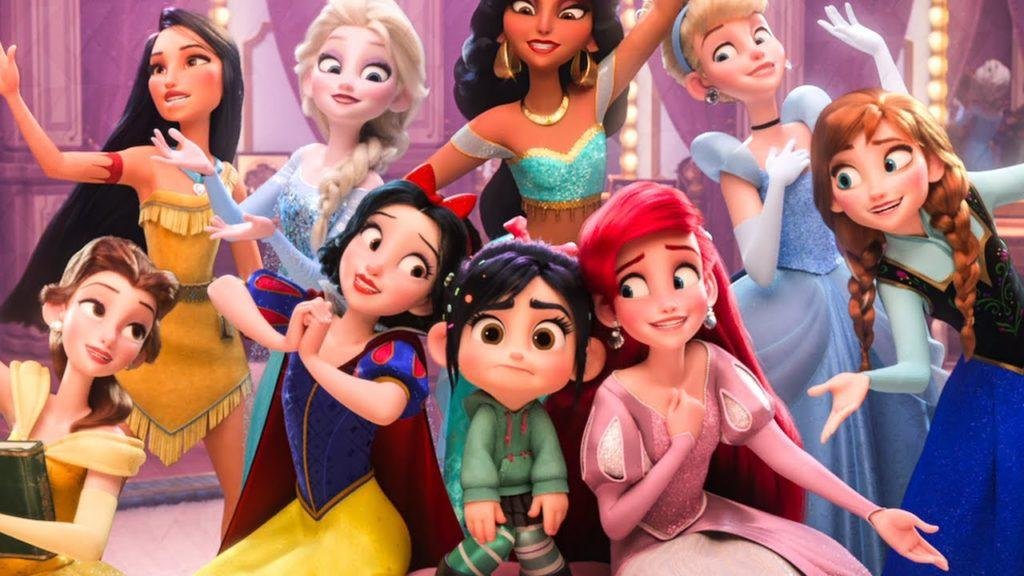 It's not often that a sequel is better – if not as good as – the original, but Ralph Breaks The Internet seems to be an exception. The movie is an ode to the 21st century, serving up entertaining commentary about the Internet today through the lens of the youth (Vanellope) versus the older generation (Ralph).
The sequel also ups the ante on the tongue-in-cheek references, most notably the appearance of all the Disney Princesses. But keep your eye out for more when you watch it yourself!
31. Sayonara no Asa ni Yakusoku no Hana wo Kazarou (Maquia: When The Promised Flower Blooms)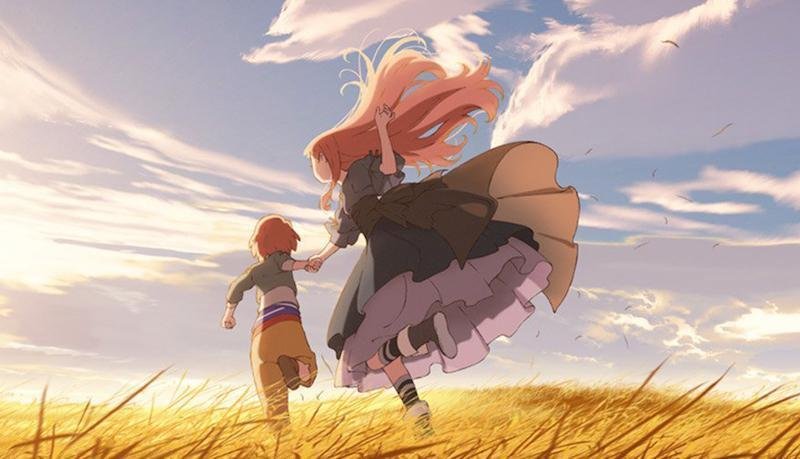 One of the long-listed animated movies for the Oscars this year, this anime movie is a stunning visual experience. Its story begins when a young girl of Iorph descent is left alone after the Mezerte army attacks her home. Stranded, she suddenly finds an orphaned baby boy of Mezerte descent and decides to raise it.
With its unorthodox premise and themes about racism and chosen family, combined with a gorgeous art style, this movie immediately stands out among the rest. Just be warned: you'll want to prepare some tissues before watching this.
32. Liz to Aoi Tori (Liz and the Blue Bird)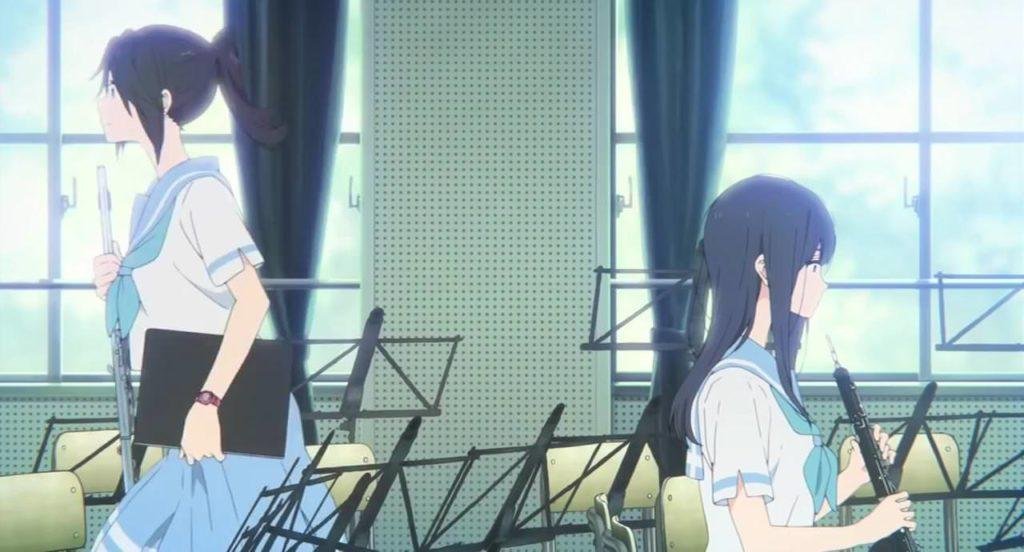 Here's a bit of trivia for you – this movie is actually a side story for the anime Hibike Euphonium (Eng: Sound Euphonium). But rest assured it functions well as a standalone, and in fact, was also long-listed for an Oscar this year!
The movie takes a closer look at the friendship between Mizore Yoroizuna and Nozomi Kasaki, an oboe and flute player respectively in the Kitauji High School music club. When the club decides to play the song Liz and the Blue Bird, the two are suddenly shoved into the spotlight, forcing them to re-examine their friendship.
33. My Hero Academia: Two Heroes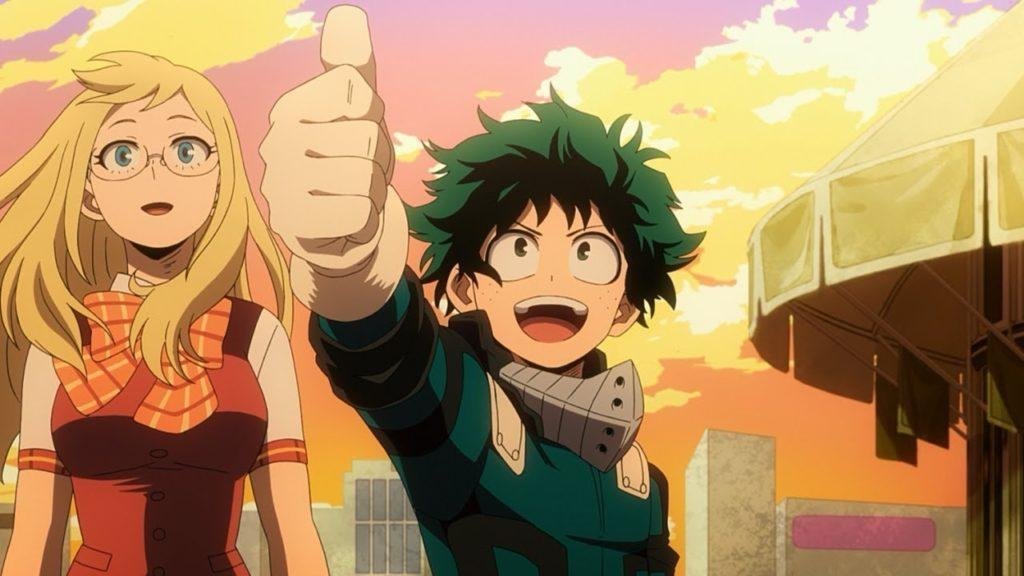 How do you follow up to one of the best manga series to be ever written? You create a spin off movie that is canon to the current timeline and story of it! Featuring All Might during his younger days and his sidekick, a dastardly plot that threatens to destroy the world, a really cute thick girl and more action sequences you can throw a rock at, Two Heroes is one of the best anime movies to come out this year.
---
Western Animation
34. The Dragon Prince S1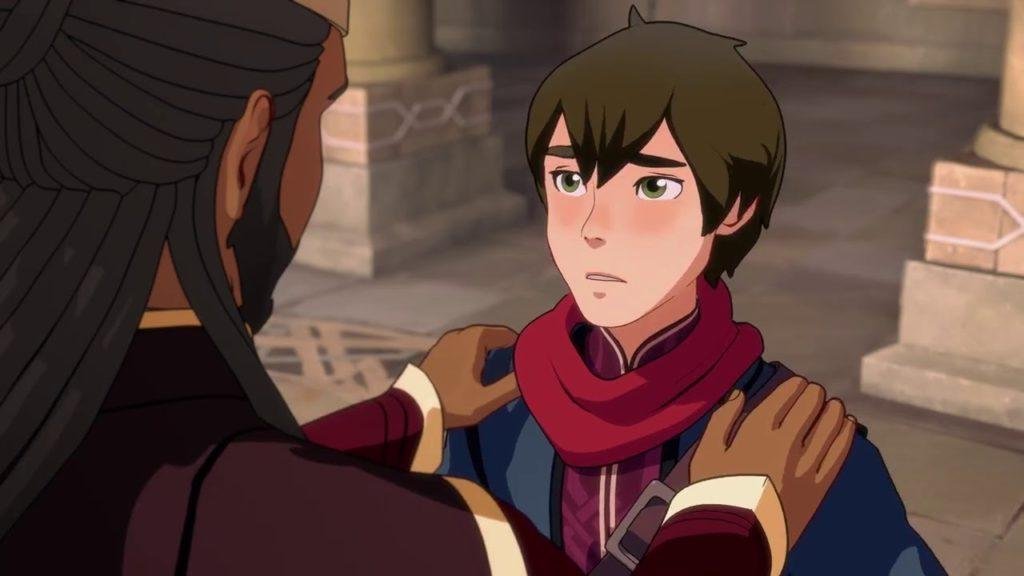 The Dragon Prince is a gripping fantasy tale of two brothers, a moon elf and a colour changing toad, who set out on an adventure to end the war between humans and elves. Let's just say, the world so expansive that just the tip of the iceberg was revealed in season one.
While we're still waiting to see whether the series will live up to the popularity of Avatar: The Last Airbender (both series came from the same writer!), its clever yet dark story already has us on the edge of our seats.
35. Steven Universe Season 5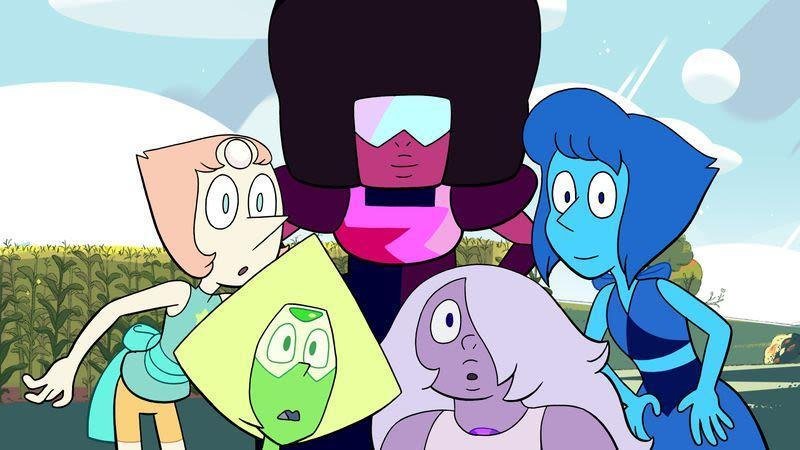 Steven Universe fans would know that this season is a far stone's throw from the carefree story we used to know. But as the show inched slowly and steadily (no, seriously, the season first began in 2017!) toward its finale at the end of 2018, we have to say: the wait was worth it.
Season 5 of Steven Universe saw some of the most brilliant character development and story expansion we've seen – period. We can't wait to see what comes next, so this has definitely got our vote!
36. Hilda
Last but not least is a series that is sure to put a smile on your face. Hilda is a small blue-haired adventurer who lives in a forest full of magical creatures such as trolls and elves. The series is full of Scandinavian influence and most of its cast has English accents, making it incredibly charming and delightful to watch.
Despite Hilda being a kids show, it is also one that many adults can appreciate with its witty humour, colourful world and all-round upbeat, relaxing atmosphere.
---
What do you think of our list? Think we missed out on something? Leave us a comment below!